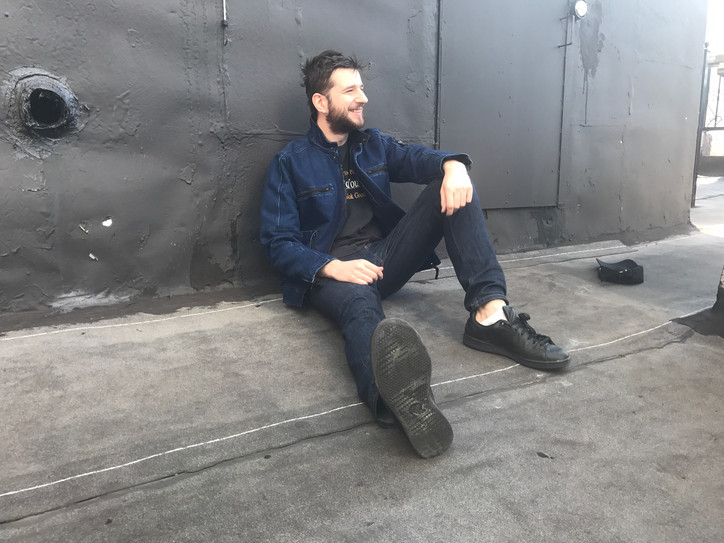 The songwriting project thus far has featured intimate lyrics and soaring vocals, with beats that feel like they're floating away. It comes after Chapman took about a year-long break from music—he had previously experimented with becoming an artist himself. "I felt like I wasn't really getting what I wanted out of it, but I love making music," he said. "So I always kind of had this pipe dream vision of writing songs for people like Ariana Grande or Rihanna. I would always say that one day I would write songs for other people, and then I just came to a point where I wanted to actually try to do it."
Much of the music is collaborative. Chapman has worked closely with a couple of producers—Vyle, a friend, also supplied beats for the debut Written by Chapman track, "There"—and he's targeted specific artists, encouraging them to add dimension to the songs. "I haven't worked with anyone yet who's just a straight up singer who doesn't write their own music, so it's good to get input from all of [the artists] and see where they take the vocals," he said.
"Like with 'Thank You'," he continued, "Tama Gucci is amazing at runs and arranging, so I kind of told him to take his own liberties with the melodies. And I think that brought the song to a way better place."
"Thank You" is just the second track from Written by Chapman. Be sure to stay tuned for more.
Check out more from Chapman, Vyle, and Tama Gucci.
Image courtesy of Alex Chapman
Related posts