Sign up for our newsletter
Explorations of Infinity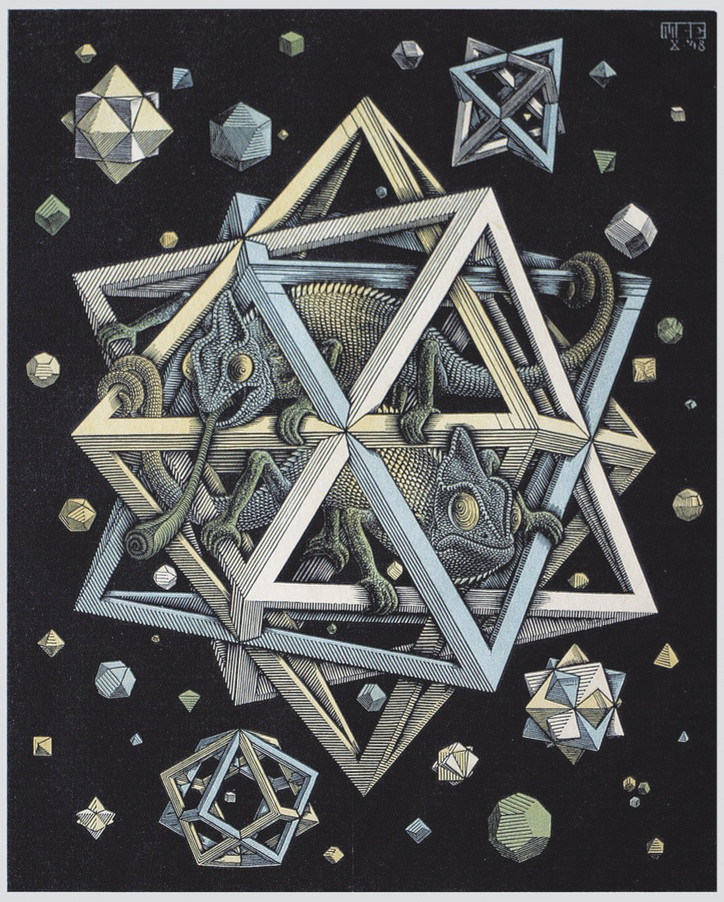 Iowa Joy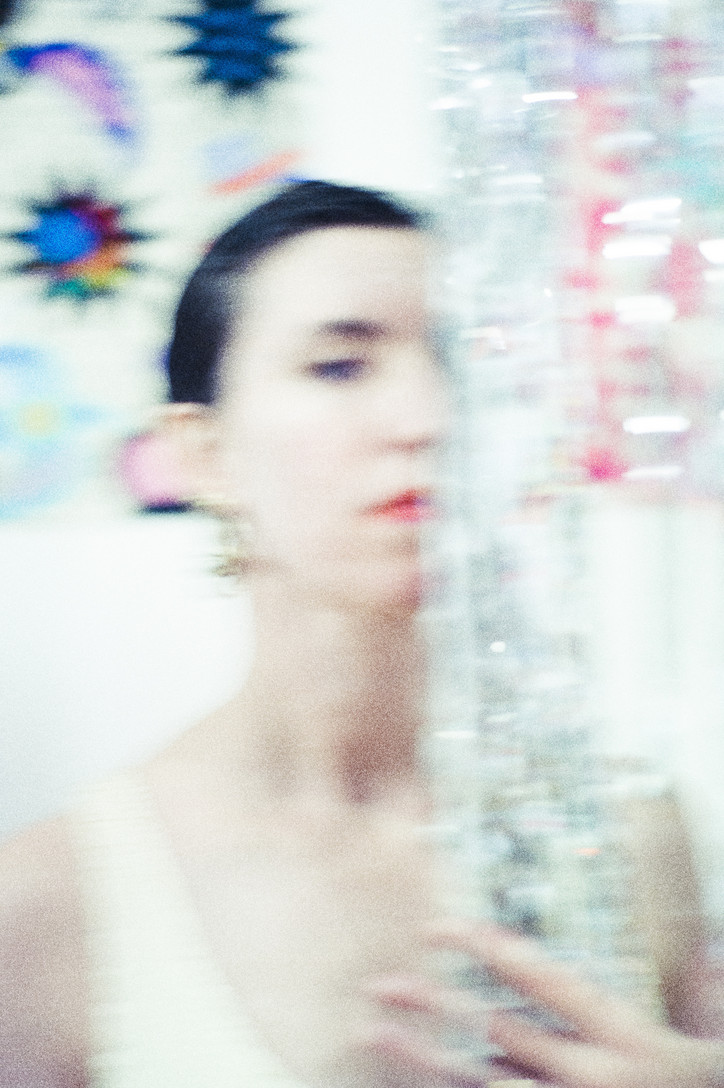 What is your idea of perfect happiness?
Being with you on vacation.
What is your greatest fear?
Losing you.
Which historical figure do you most identify with?
Sonia Delaunay.
Which living person do you most admire?
Kim Gordon.
What is the trait you most deplore in yourself?
I can be too judgmental.
What is the trait you most deplore in others?
Not being able to see that they could do more in their lives.
What is your greatest extravagance?
Food!
What do you dislike most about your appearance? 
My red-cheeks.
Which living person do you most despise?
Oh man, I don't want to say DT but he's pretty despicable.
Which words or phrases do you most overuse?
Amazing! Hilarious! 
What is your greatest regret? 
Not having met you earlier in life.
What or who is the greatest love of your life? 
Do you even have to ask? My husband Jason Grisell, I couldn't possibly ask for a better partner. You make me better.  
When and where were you happiest? 
The day I got married. 
Which talent would you most like to have? 
I wish I was an amazing tailor.  
What is your current state of mind? 
Fairly relaxed, a little bit worried, constantly planning.  
If you could change one thing about yourself, what would it be? 
I'd like to have less anxiety and more money. 
If you could change one thing about your family, what would it be? 
They would get along better. 
What do you consider your greatest achievement? 
Moving to New York and teaching myself fashion design and all of the techniques I use to create. 
If you could choose what to come back as, what would it be? 
A rock star. 
What is your most treasured possession? 
My book-collection. 
What do you regard as the lowest depth of misery? 
Grief.
I miss you every summer
When Dad was alive
When David was alive
When Mom was healthy
I grieve for the days
When the weather was so hot
The sun so bright
The sky so clear
The wind like a trickle
The trees swaying
The lawn freshly mowed
The rumble of the cars slowly making their way down
The cobbled street in front of our house
Reading books on the front porch
Riding bikes with Johnny to the pool
Playing baseball with a fat red whiffle ball bat and tennis ball
Jumping out of the magnolia tree on a make-shift bungee cord
Fashioned from a popped bicycle inner tube
Walking down the railroad tracks
Wading through the creek
Telephones ringing as you walked by the neighbors houses
Their loud hellos
Picking berries with Dad and smelling like the vanilla
We dabbed on to ward off mosquitos
Hearing Mom's laugh
I miss you Iowa
I love you
But I don't want to live with you anymore.
Still Water, Circling Palms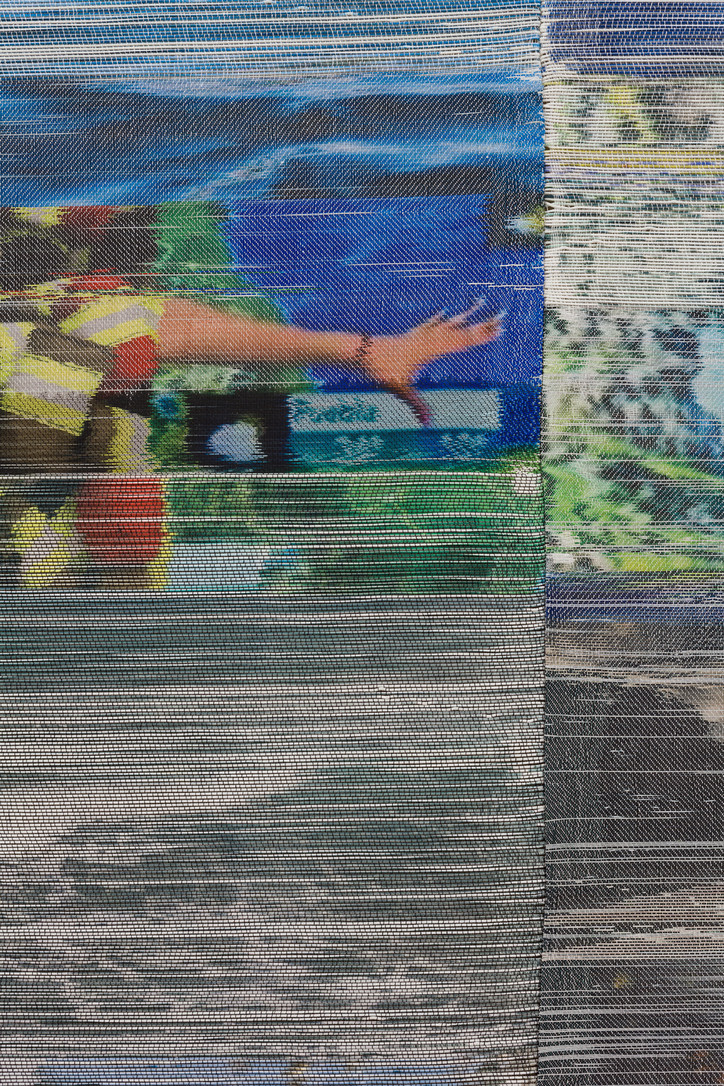 Still Water, Circling Palms, which runs through August 3, is a frankly trippy look at how blurred lines get when it comes to natural disasters (like hurricanes) in the digital age. Now that I've probably confused you, like how the fuck does she turn screenshots into stretched linen?, keep reading to hear the artist explain her process, herself. 
Loom weaving is a very old art form, and internet trends are, of course, new. What first inspired you to merge digital and tactile art making processes to create your work? 
I first fell in love with weaving's relationship to the hand, then fell in love with it's relationship to the digital. The smallest unit of woven cloth where one single thread crosses another is like a pixel and operates on a gridded logic with a horizontal and vertical structure at its core. Weaving also has a direct link to early computing. The earliest computer maker borrowed a punch card system from the industrial Jacquard loom to store and process information. So there are already established links between computing and weaving. I'm playing with that even further in my work by looking at contemporary digital culture through a slow and tactile lens, using hand weaving and printing processes combined with commercial inks and synthetic materials that are common in advertising, marketing and fast-fashion industries.
It's interesting that you use random algorithms to create your images. What part of your process is planned, or structured?
I search specific hashtags and geotags or browse websites and take screenshots of images and text I want to work with. This is a slower process, but allows more specificity in my collection strategies than sifting through huge dumps of images that I was amalgamating with the automated process. So the way I gather source material is relatively structured, but also unplanned in that I don't go into a specific category or hashtag with an expected result. I let trends reveal themselves and find repeating motifs or unexpected images. The final weaving process is where I control how much of the source files are left legible or are distorted and erased.
Is social media fun for you, do you use it for research, or both? How would you have made your work before hashtags?
Social media is a part of my daily routine. I use it for convenience and to keep up on things. I also keep a critical eye on it and question the way it's changing our self-image and public presentation of ourselves. Social media is a part of our national conversation now--our president uses it incessantly and unpredictably. It's pretty crazy that a tweet has the power to spread fear of a nuclear attack. I'm interested in how social media is affecting us personally, emotionally and politically. Before I started collecting images through hashtags and geotags a lot of my work looked at language and the ways we communicate online. So I've been interested in digital culture for quite some time and feel compelled to respond to it.
Speaking of digital culture, what was your AIM screen name? And if you had to make up an away message right now, what would it be?
happymargo and ¯\_(ツ)_/¯ 
Would you rather live in the past or the future?
I'd love to get a glimpse of the future. Technology is definitely progressing more slowly than I thought it would growing up, especially after witnessing the birth of the internet. I'd like to see it go somewhere radical like 100% sustainable energy across the planet, or accurate yearly flu vaccines.
As a Detroit-based artist, how has the water crisis in Flint — another Michigan city — impacted your environmentally-minded work? Is this the "still water" the title of your show refers to?
The water crisis in Flint has been such a huge disaster and it is still not over. In Michigan water is always a big topic, especially the levels of toxicity and contamination in our waterways. The chemical and algae levels in the Great Lakes are common conversations, and I grew up hearing stories of the Rouge River, a major waterway in Metro Detroit, catching fire in the 60's from huge levels of oil and pollution. We are very connected to water here. Detroit's infrastructure, like Flint's, is aging and we lack funding and political support to update things. These issues are very present on my mind and water is a big theme in the work I'm currently making.
Do you think the internet has desensitized us or empowered us with regard to the issue of climate change?
I think it has empowered us. Both to act, as so many social media campaigns help raise money and effect real change, and to empower through knowledge. The internet connects us in ways that make it easier to empathize and understand others. But it's also a double edged sword. It puts up a wall of anonymity that can spread fear, misogyny and hate.
Yeah, social media is necessary, but so exhausting too. We all need to unplug from time to time, honestly. Is your ideal vacation: in a city, on a beach, or off the grid?
On a beach with plenty of shade, SPF30, and good WiFi.
XXX at The Met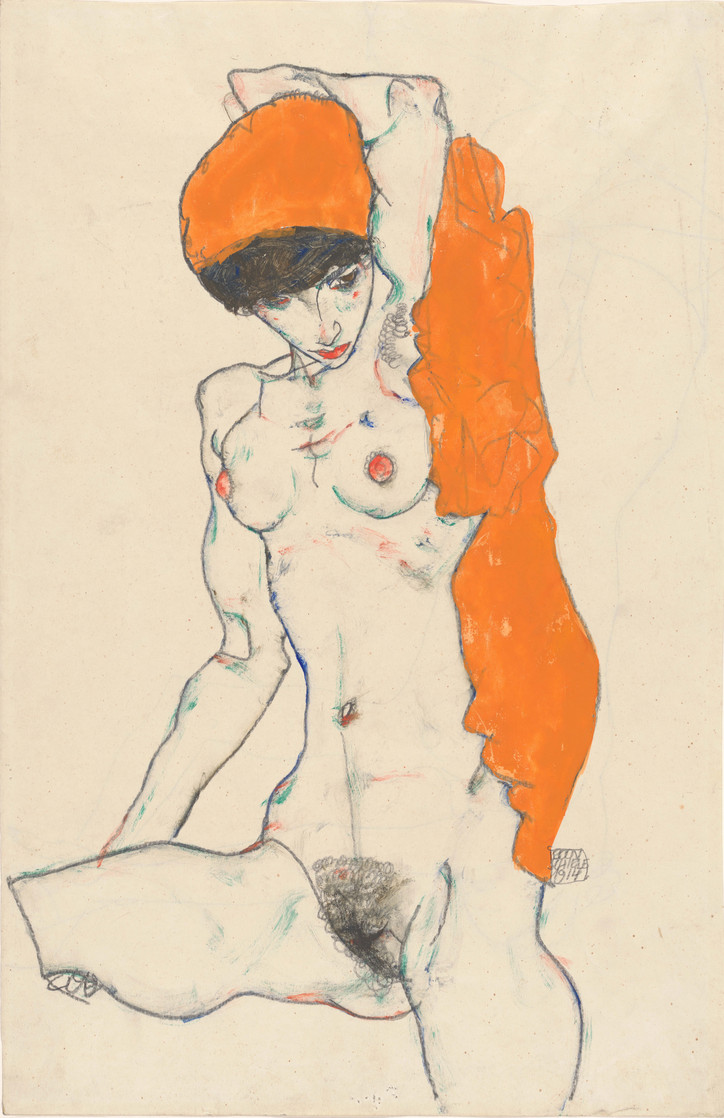 The body has long been, and will always remain, an important subject in art — we live inside these things, after all, it would be irresponsible not to contemplate their existence in the world —they connect us to the physical realm, and yet are little worlds in and of themselves, capable of such a wondrous range of transformations and sensations that they continuously surprise us throughout our lives. To gaze at the opposite gender, therefore, is to gaze across an extraordinary expanse, and to wonder at the sometimes beautiful and sometimes strange capabilities of another being.
This curiosity is what fuels the three artists in the show: they glance and observe, they record and sketch, they capture the sumptuously indecent. Certainly there is a sense of desire and admiration for the subjects, but the acute honesty of these pictures is what makes them so mesmerizing, especially given that most of them are from the 1910s — some almost exactly a hundred years old.
Above: Two Reclining Nudes,1911, and Reclining Model in Chemise and Stockings, 1917, both by Egon Schiele.
The fact that Klimt was doing sketches of women masturbating in a time when even makeup was still considered for trollops is testament to his sense of daring. His ingenue, Egon Schiele, however, steals the spotlight as far as provocation goes. His drawings are the ones that will really make your jaw drop — and on top of that, his style seems more realized in the way Klimt's legendary paintings are — a matter of preference of medium, it would seem. The inclusion of Picasso seems to add a bit of academic legitimacy to the show, and his work acts as a palate-cleanser after the raunch of Klimt and Schiele, and his are also the only male nudes, especially of young boys, prompting a curious eyebrow raise of even the most dedicated Picasso admirer; but his staid females harken back to Grecian traditions.
If you leave the show feeling that it was a little imbalanced — so many women in compromising positions, not enough men — just head down to the sculpture show on view, "Like Life: Sculpture, Color, and the Body (1300–Now)," where the full-frontal male figures that greet you in the opening of the show are sure to erase any accusations you were preparing to make. We are all potential objects in a world populated by intriguing possibilities — best to allow the mind to explore, at least while in the company of art that aims to provoke and challenge — who knows? you might end up in a world you never knew existed.