Sign up for our newsletter
Explorations of Infinity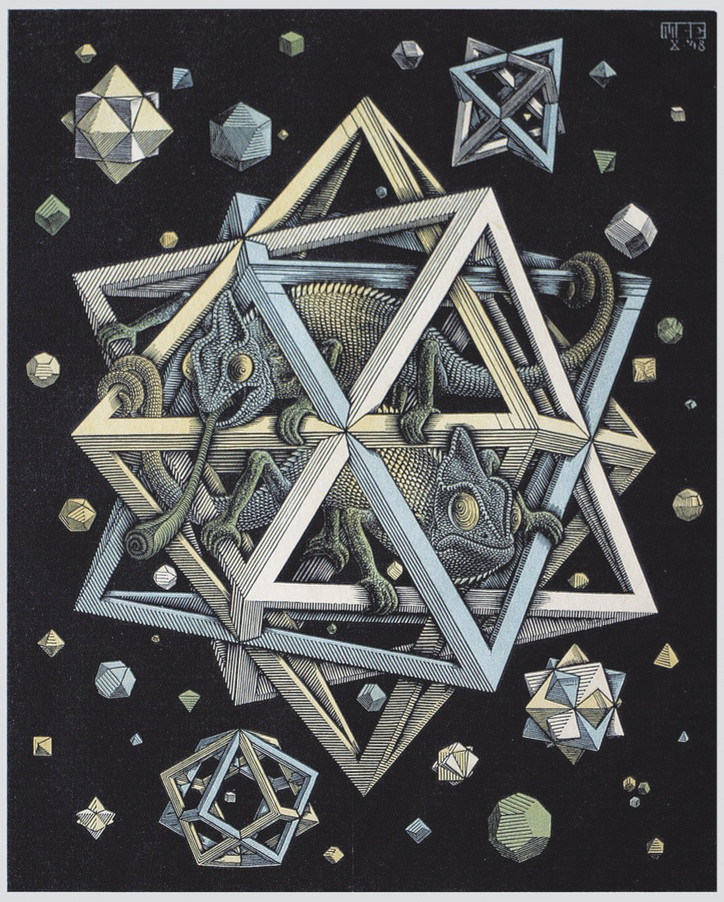 Mystical Geometry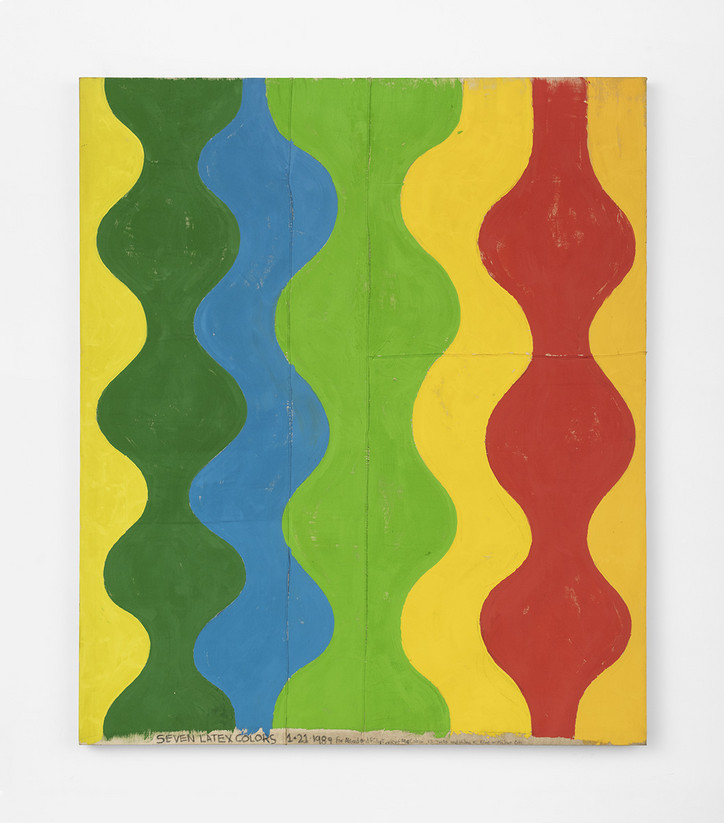 We sat down for tea in his kitchenette to talk about his new show at David Kordansky in LA, which focuses entirely on his work from the 80s, a pivotal time in American culture, especially in NYC: "New York City is a very exciting, insane, difficult, lovely, inspiring place. I'm surrounded by artists and people that I've known for a long time, comrades, so being here and being in dialogue with all these other artists, especially younger artists — I think that fuels me in terms of pushing forward."
The scene in the 80s was helter-skelter, Abstract Expressionism was still in vogue but already becoming played out, and the young artists at the time were intuiting this. "I lived down the hall from Glenn O'Brien, I was part of that whole downtown scene, I knew Jean-Michele and Keith Haring," Martin reminisced. "If you combine mystical geometry and quote unquote 'serious' painting, like Brice Marden and Jasper Johns and Rothko and the Abstract Expressionists, and then you combine that with what was happening in the 80s, which was this amazing graffiti exploding all over Brooklyn and just the raw kind of crazy performance scene in early Williamsburg, rock n' roll — it was an interesting mix."
New York City is a very exciting, insane, difficult, lovely, inspiring place.
Martin channels the insanity of the city with clarity and purpose, invoking the intriguing concept of 'mystical geometry,' inspired by Hilma af Klint, who had a show at MoMa PS1 during the 80s that had everyone as much abuzz then as now (by coincidence, there is now a Hilma show at the Guggenheim about to close). When I asked how he defined mystical geometry, the artist replied, "You know, I think when I'm lucky when I have no idea. It's this whole issue of what does it mean to make a quote unquote 'abstract painting' — so you're not making a picture of your boyfriend or your girlfriend, you're painting an image which comes out of a plastic language, an abstract language." This language was one you could freely invent, as Hilma af Klint did in 1908: "She blew everybody's mind, because the paintings were so fresh, so real. She was making things to express emotional or spiritual truths, and she thought that we needed a new language to express these new realities. We loved her because she seemed to promise, 'wow, there's a way of inventing a new language,' and when you're a young artist, or just an artist in general, you've got your feelings and your ideas and no one has ever had these feelings, no one has ever listened to your music, nobody's ever smoked the same drugs — it's new! You say, I can't paint paintings the way that old people painted them, because that's going to be old ideas, so you have to come up with your new way, new materials, new ideas. That's the way we were feeling as young artists in Brooklyn in the 80s."
Martin's life and work changed with the AIDS epidemic, when, he recalled, many young creative people were dying. "People were going to a lot of funerals — it was weird, you'd go to these memorials and everyone was in their 20s and 30s. When people that you really loved were facing their own mortality, you start going, 'Shit, what is important in life?' It focuses you in a very intense way, you think, 'What's real? What's important?' It gives a sense of urgency and even emergency to the work. I think it's not so obvious that my work is related to the AIDS epidemic. By the beginning of the 90s I went into this thing where I just made these black and white paintings for about ten years. I think a lot of those paintings were specifically about grieving and occupying this inner space, and processing sadness."
Not everything that came out of this time is tinged with darkness. Martin was an art counselor at an AIDS center, and the people he worked with had an affinity for using glitter in their creations — and now Martin is known for using glitter, almost in a sculptural way, so heavily will it be layered on the canvas's surface. "You know, when I was younger, I wanted to be such a serious painter, and that meant making paintings with real paint on canvas in a certain way, like my heroes and heroines, and using glitter that was something that wasn't done, that was not serious, or if you made a painting with aluminum foil, which I was also doing, that was not to be done." Seriousness is overrated, anyway.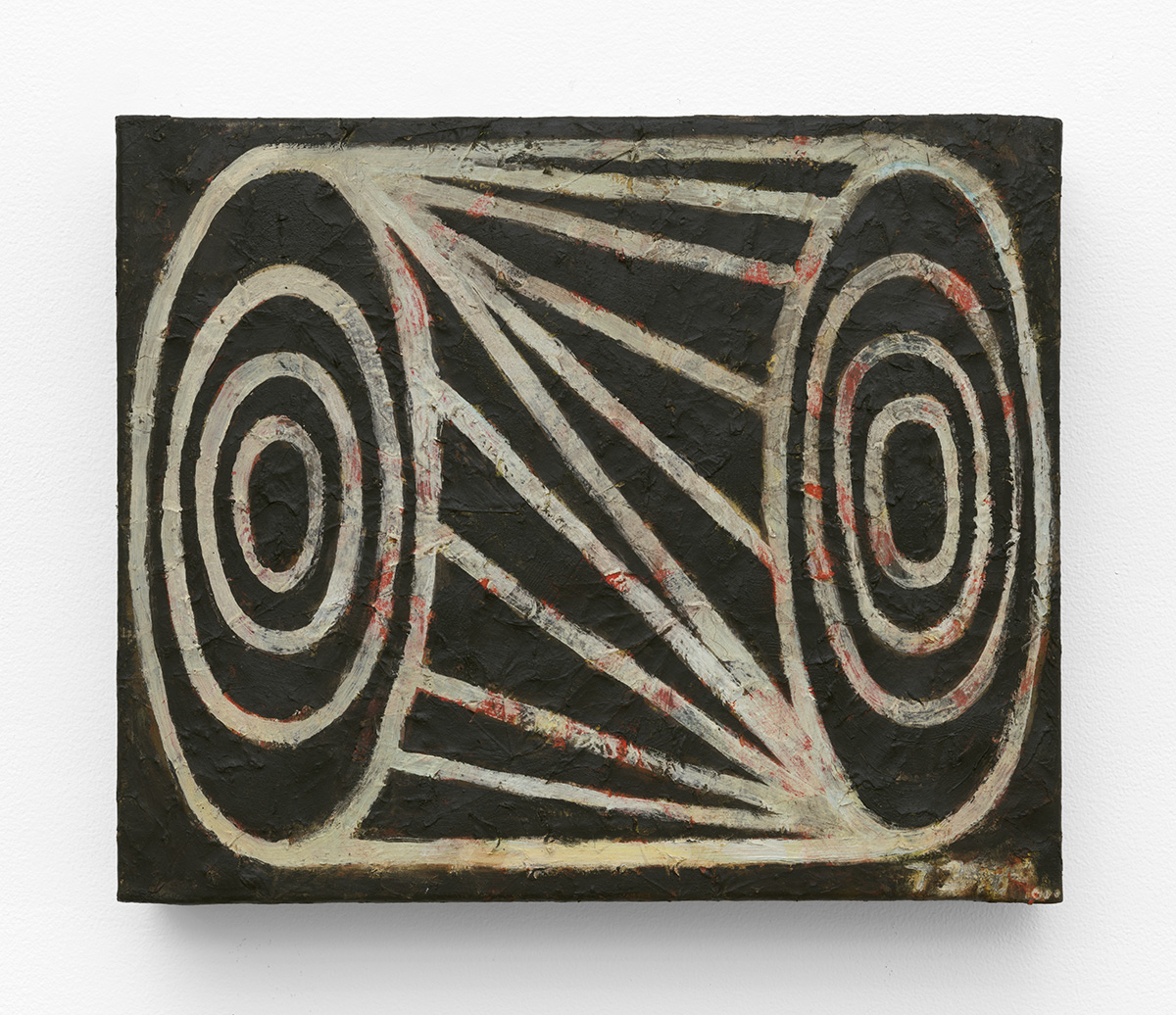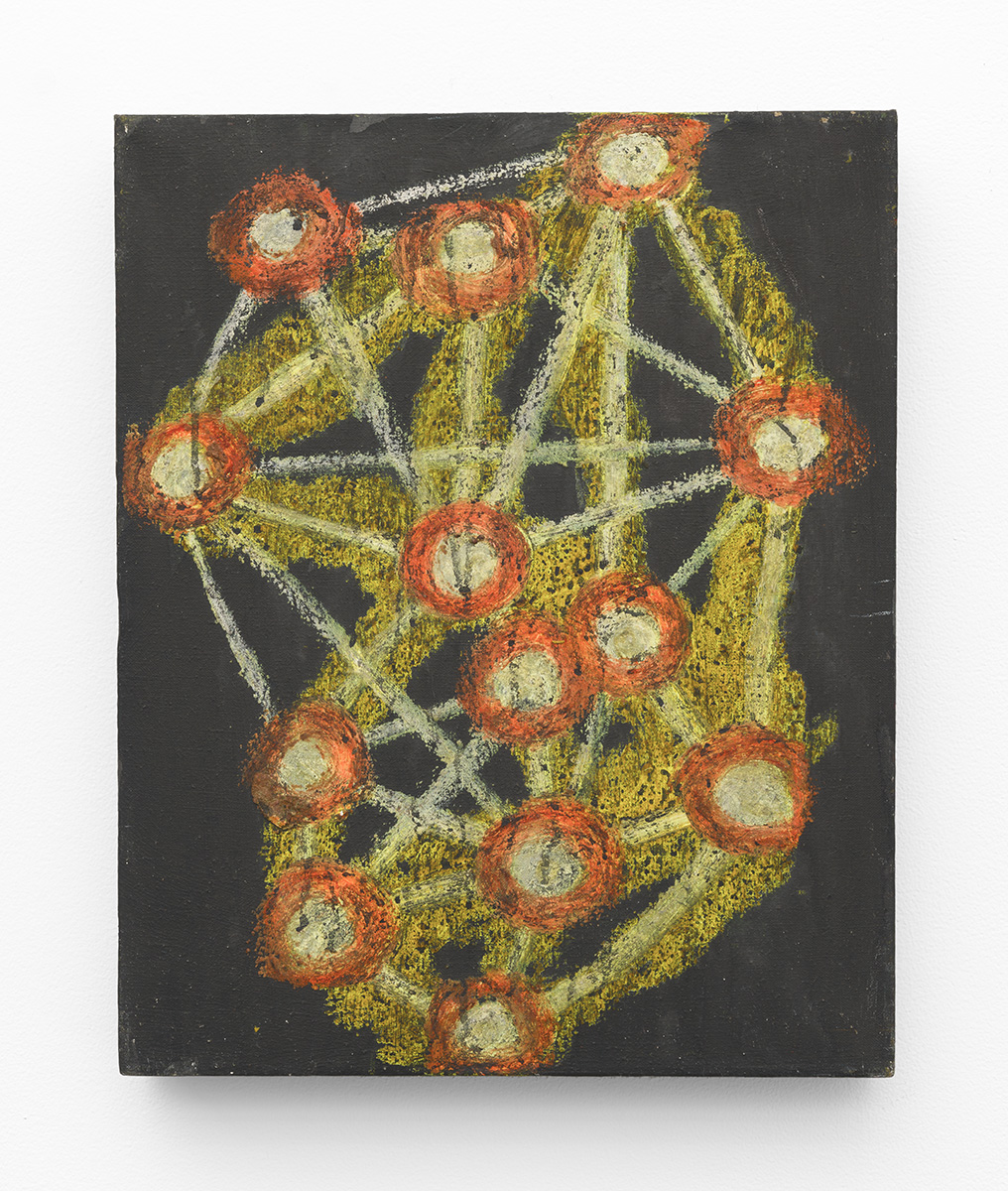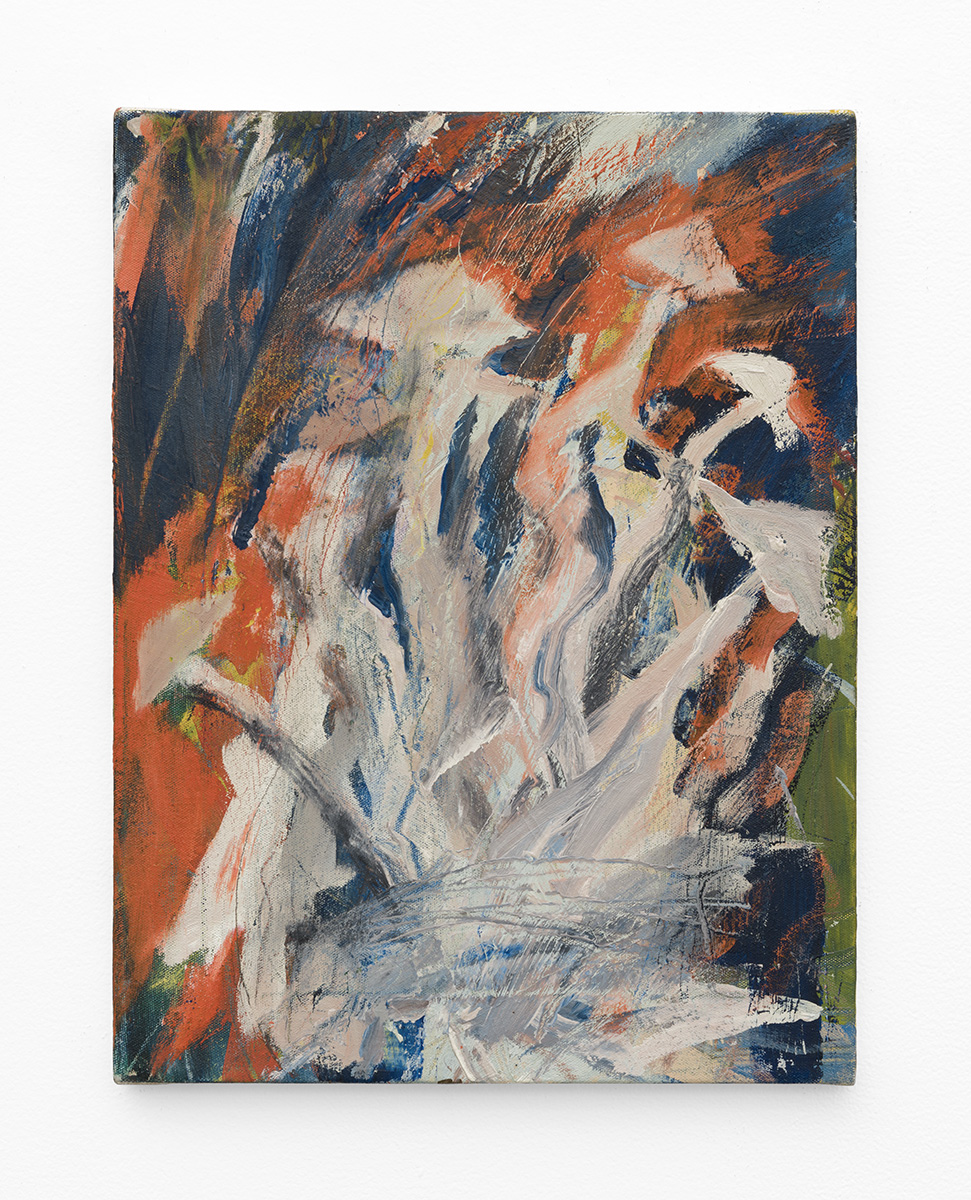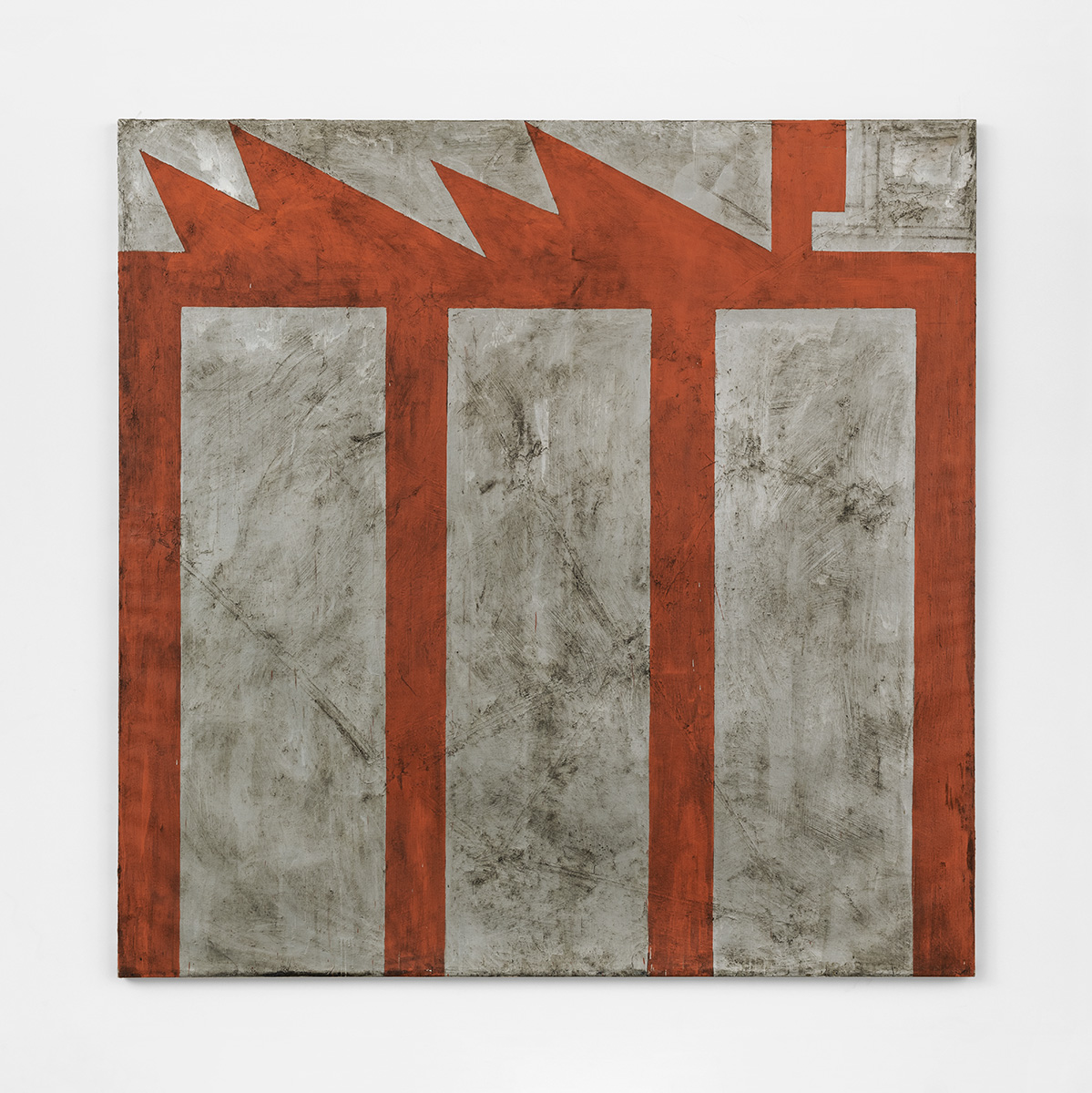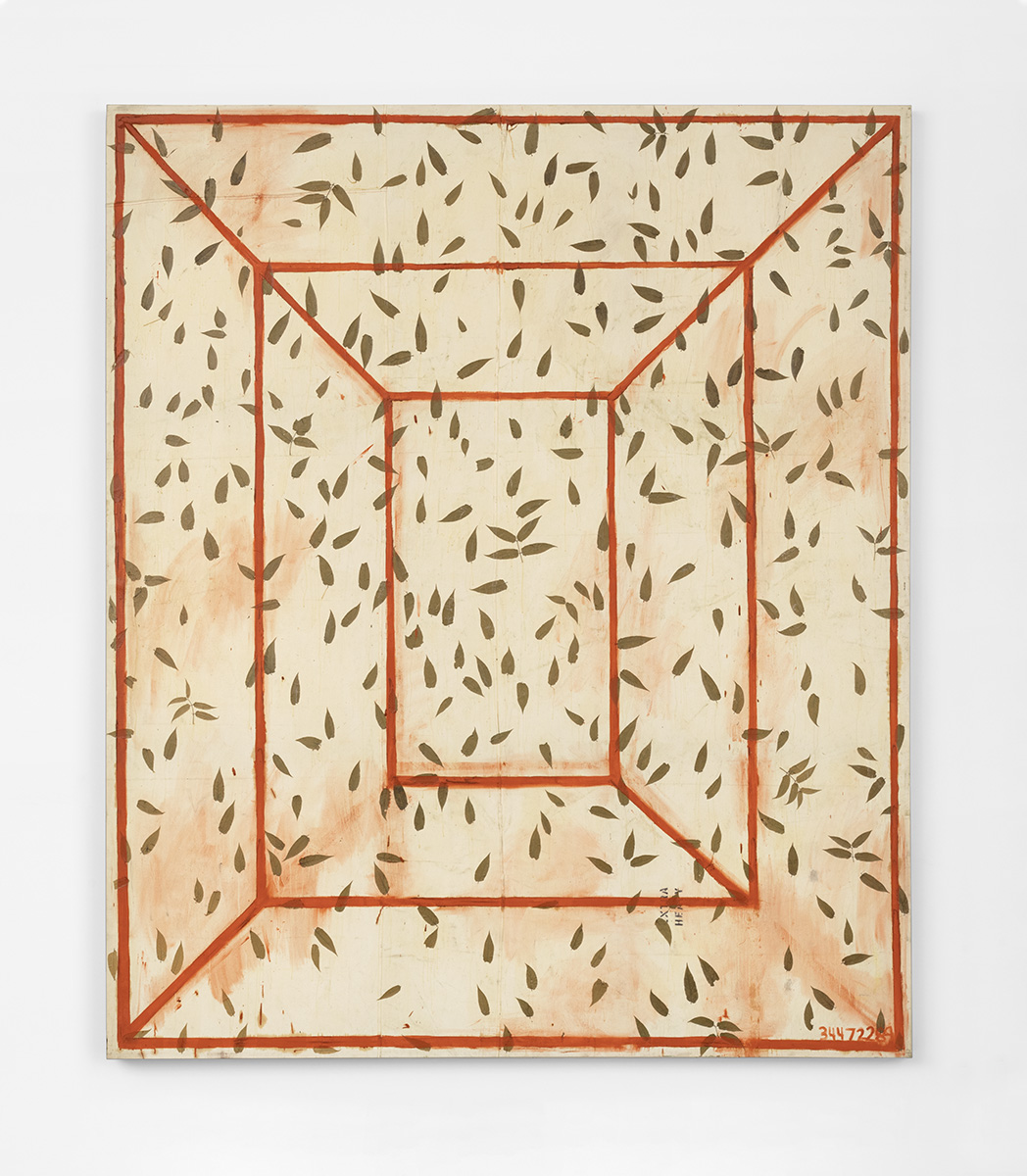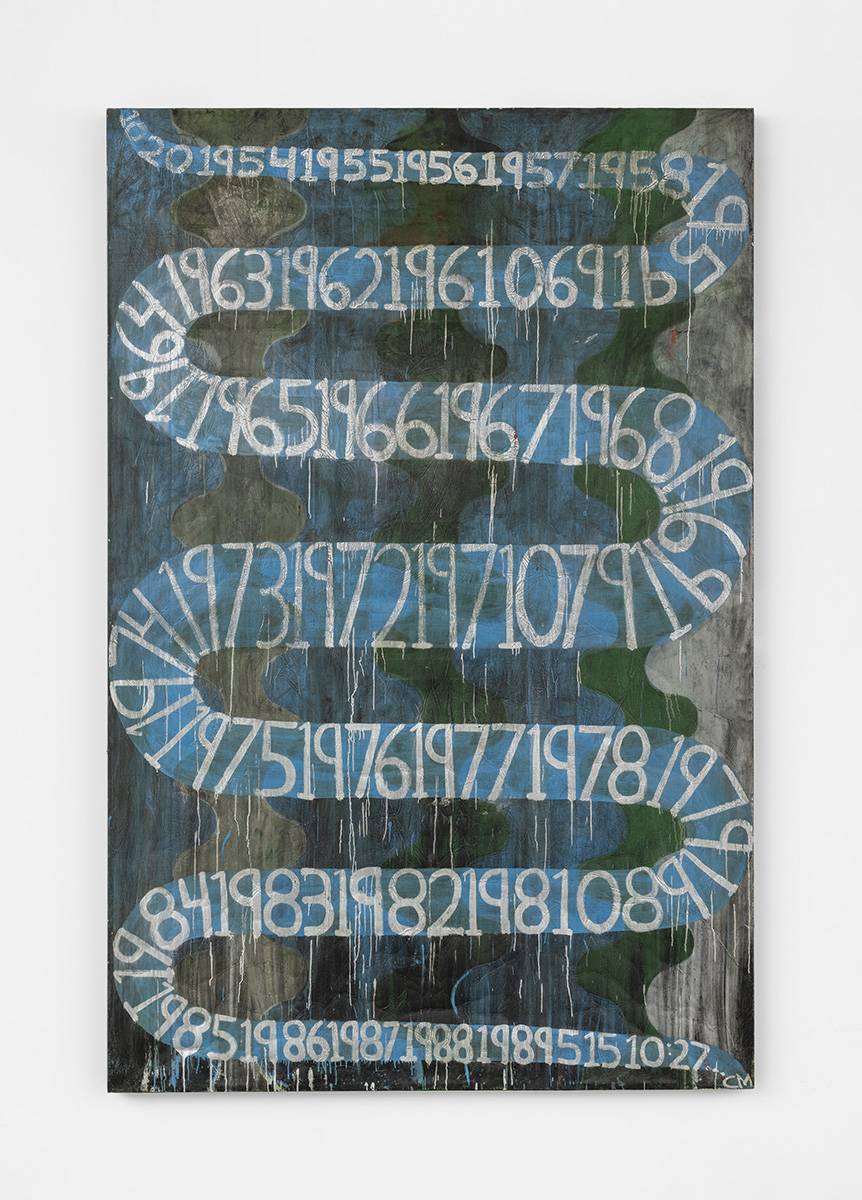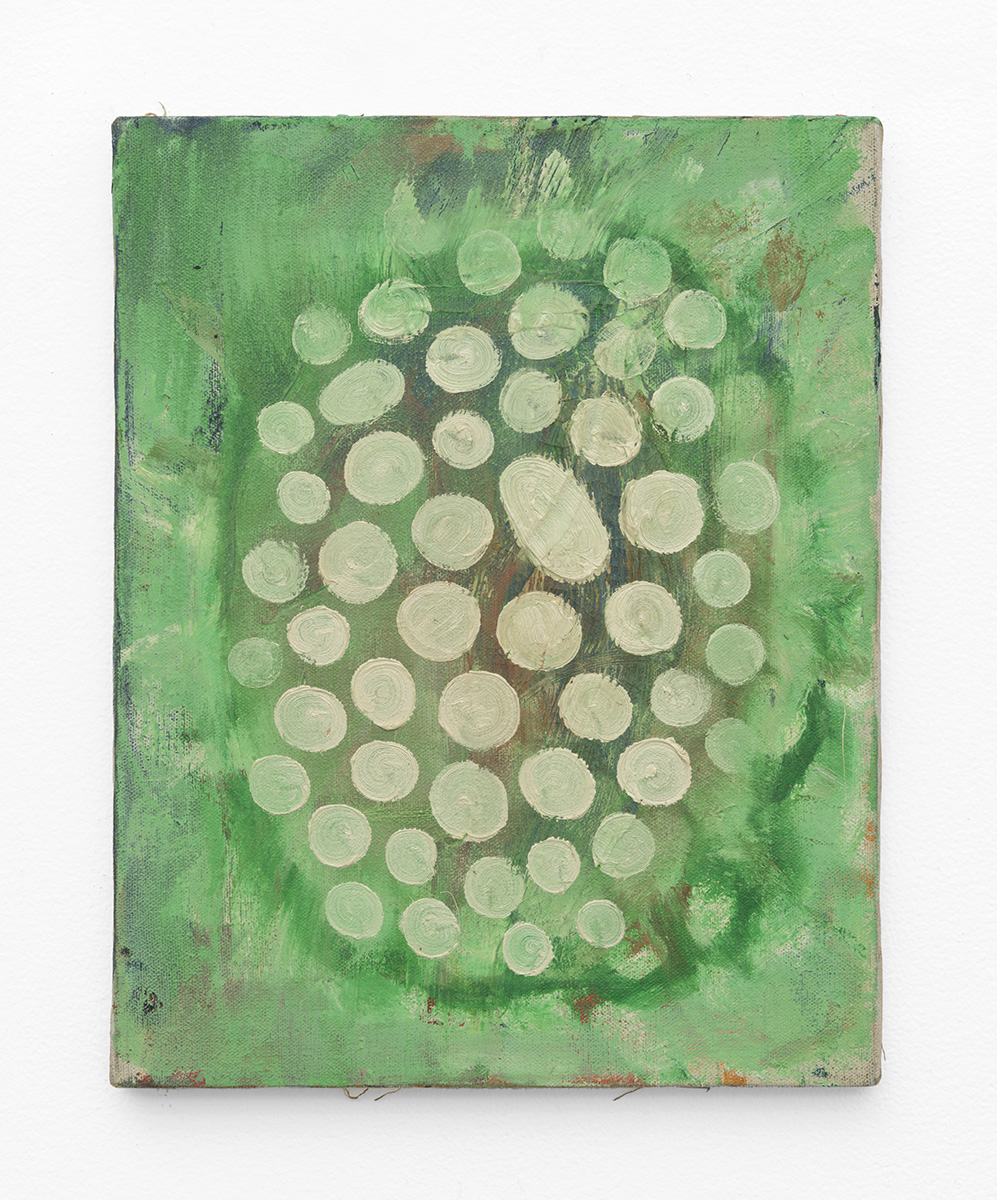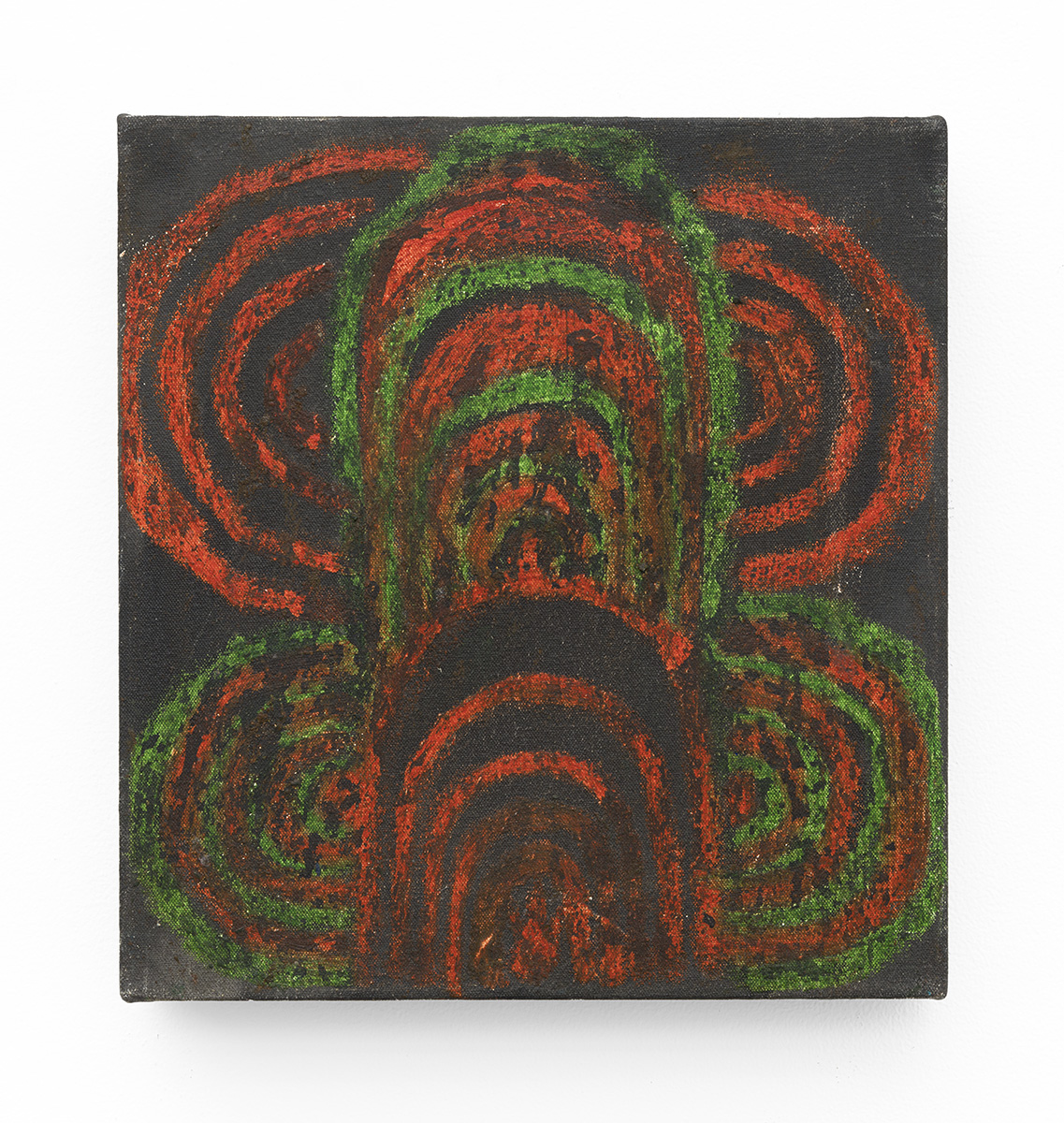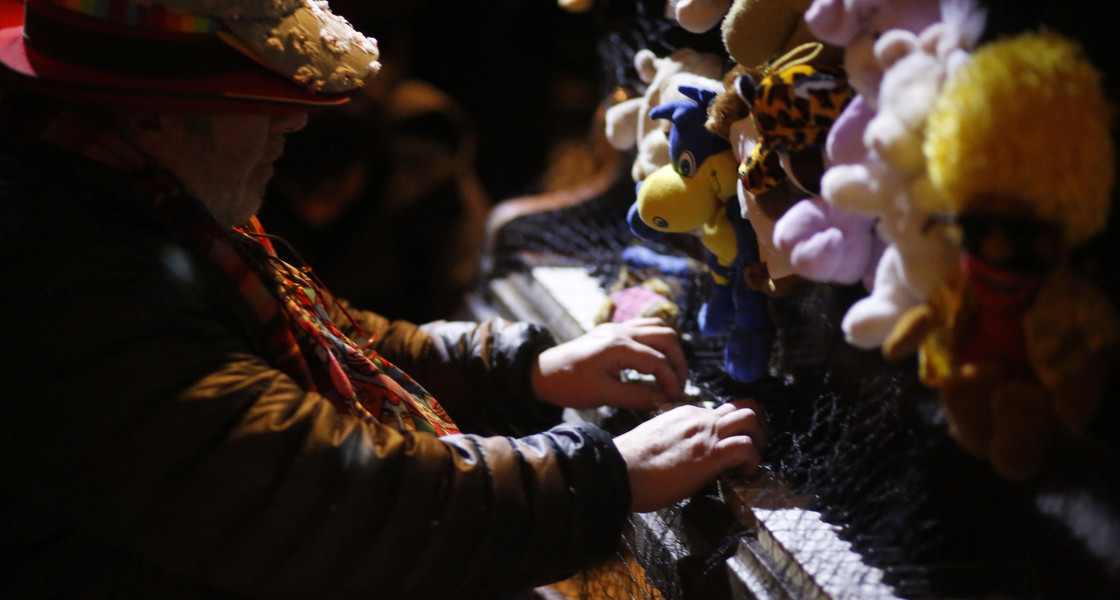 The Boy From Brooklyn
Tell me about your work and the show.
Which show are you talking about? I actually have two shows up right now — one in Rome, in the old chapel of Gavin Brown, and then I have one that just opened yesterday at the MUHKA, which is like the MoMa of Antwerp here in Belgium, which is one the most important modern art museums in Belgium, and I just had an installation open there for three and a half months.
I looked at your publication in the art section and what I liked about it was that it was so weirdly diverse. I found it's not snobby, not in one direction but it's very everywhere, and I'm an everywhere kind of artist. I was born in Brooklyn, and I was an early New York City artist in the late 60s, early 70s and came up with a whole generation, and I found myself well-appreciated in Europe, so I've been exhibited on many continents, but when I accessed your website, I liked the everywhere-ness of it. That's what I do, even after 50 years — I'm 71 years old, I started at the High School of Music and Art in New York City, I kept out of the Vietnam War by being at the New School, Pratt, Columbia, NYU, I was at Manus College of Music, Parsons School of Design to keep out of the Vietnam War, so I'm a real New York boy who now lives in Europe. I didn't know your publication before, but I appreciate what I see, I like the diversity of it.
We do our best! I'm obsessed with the show with the stuffed animals and the piano —
Well I don't call them stuffed animals! You know the actual, first, most important, what you call 'stuffed animal' was invented in Brooklyn in 1902, which was the subject of my show at the Jewish Museum about a year and a half ago, which was all about the history — it was a 'Bearmitzvah' in 'Meshugaland,' because the Teddy bear was invented by a Jewish couple in Brooklyn for the president Teddy Roosevelt. Joan Jonas, who I've known for over 50 years, has her dogs in her performances and installations, and I have, I call them 'divinities,' you call them 'stuffed animals.'
Why do you call them 'divinities'?
Well, the inspiration for the Teddy bear was born only about three miles from where I was born, from an Eastern European Jewish couple, and my family immigrated to New York about the same time, but actually my first, most inspirational creature was Ganesh, which is a Hindu god, who has a big tummy — which now I have, when I was an early artist I was thin, but now I have a Ganesh tummy, too — but Ganesh is my favorite divinity because he's an elephant man, and he's adored by all of the Hindu nation all over the world.
Is Ganesh the one that's destructive?
No, he's actually the opposite! He's actually like a Teddy bear, he's for the stability and goodness of the household. And he's a real divinity in the culture. So for me, my Teddy bear became a divinity too after the Teddy bear met Ganesh the Hindu god, and he decided, 'I like this idea, too, I don't want to be a toy, I want to be a god.' So he and I created, in my work, not the Teddy bear, but a god. And the rest of them were, 'Okay, I'm a rabbit,' 'Okay, I'm a tortoise,' or 'Okay, I'm a pig, and I want to be a divinity, too,' and I said, 'Okay,' because when you're the artist you get to create your own planet and that's what I created 50 years ago. It's half a century, it's not thousands of years, but in these last 50 years, born in Brooklyn, I created an entire universe of divinities.
Above: Install shots from Gavin Brown Enterprises.
Was there a performance element involved?
Always, it always starts as a performance. You mean in Rome? It's the same process I did in Antwerp, which is I take an old instrument, I started with early piano music in the 60s and 70s with a Viennese piano, but I used to play it regularly. Now, I like to find an instrument that is like a divinity, it has it's own tuning, meaning that after months or years it's de-tuned in its own magical way. The piano that we found for Rome first came from Milan because I was with a gallery there that had just celebrated its fiftieth anniversary called Francovelli, and I had one of the centerpieces of the show, the piano, which I sanctified with lots of divinities, and that piano eventually went to the Gavin Brown show, and that's the one that sanctifies the chapel — I adore that chapel. That's one thing you can do in Europe that we can rarely do in America, you can find spaces that are hundreds of years old, and you can transform them and create a dialogue with a modern idea. Just next week I'll be in Milan because there's a church with Frank Stellas and all kinds of contemporary art that dialogues with a more ancient architecture — and I love that idea. I'm Jewish from New York, this would not be permitted so easily, though I did the Jewish Museum, but this disaffected chapel gives me a chance to work in a sacred space, no longer a visited chapel as a church, but now galleries are the new churches for the younger generation, for the capitalist generation and so forth.
Do you think that Judaism has played into your work?
Yes and no. I'm a New York Jew, there are almost 2 million in New York, it's the second largest community in the world that still exists, and there are many of us that are not religious, but we're Jewish, we're intellectuals, artists, in literature, philosophers, scientists, but we're also doctors, maybe you'd call it 'secular,' but I am absolutely Jewish, but from the secular side. I mean, but that's very New York. When I go to Israel, I'm a little bit scared of their Judaism, it's so arrogant, and so sometimes macho, and I don't like that, I like to be an open Jew, open to everybody, and that's a very New York quality.
Do you feel like there's a play with childhood?
Unfortunately, a lot of my colleagues have used childhood as a way of — if you use childhood like Jeff Koons, and you start as a trader on the stock market and then you have pieces for millions and millions of dollars, then that's childhood used to your advantage. People have always been using childhood to diminish the integrity and the seriousness of my work, but I use the old Barnum and Bailey term, which unfortunately just closed last year, it was an American circus that was over a hundred years old down in Florida and their most famous saying was, 'our circus if for children of all ages,' and that is exactly what my work is all about, as well as other things, but it's for children of all ages.
So it's sort of a magical pantheon where anything can happen.
I mean it is what it is. I've been doing it for 50 years, so I'm not a household name, though 'Palestine' is a household name, unfortunately, but in the most unfortunate context. And 'Charlemagne' actually was a Holy Roman emperor a thousand or two ago.
Is that your given name?
No, I was actually born Haim Moshe Palestine, it's my diaspora name. And I have a diaspora name like so many Jews after the Queen Catolica of Spain banished us from Europe, and then like so many famous artists, we took on the name of the country of our origin, and Paelstine was where my family was from, from Odessa, when they immigrated to Coney Island which we still call to this day ;Little Odessa,' and I was brought up near Brownsville which was a Jewish mafia neighborhood which is still quite active. That was where my family lived from Poland, Lithuania, and Belarus, then on my father's side was from Latvia and those were the ones who lived in Brighton Beach on the water.
The New York of when I was 20, it was 1967, you could find a loft in SoHo for like 200 dollars, and now it's like 2 million dollars, and Brooklyn, no one even went to, you never said you were an artist from Brooklyn, they'd think you're like Sesame Street and you live in a garbage can — it's true! When I first went to high school they said, 'Don't tell them you're from Brooklyn, they'll think you're an idiot.' Now, I go all over the world and I tell people I'm from Brooklyn and they go, 'Really?' and their mouths open, they say, 'That's the center of the world.' It's funny how times change.
But to talk a little about what I did at MUHKA, I took a piano and I sanctified it —
Above: Install shots from Gavin Brown's Enterprise, right: close up of the piano.
Now, when you say 'sanctify,' what does that mean exactly?
Well, I covered it in my divinities, and then I do a magical sound piece, and then it's recorded — my pieces are Gusamtkunstwerks, do you know that term? It's a German Viennese title that came from a philosopher.
Is that like a cabinet of curiosities?
No, that's a different term you're thinking of. 'Gesamt' means 'total,' 'kunst' means artwork. I do like a cabinet of curiosities — you can also say that, many people feel that way when they come to my shows because I have so many strange found objects, you don't know what kind of bouillabaisse of different elements you're going to find in my shows because I like to use found objects. Nowaday it's very popular, but when I first started, even now someone used the word 'readymade,' which is from DuChamp, but I didn't use a urinal, I found all kinds of interesting buddies and street gods, they're like found readymades. A lot of what I call 'divinities' started as toys.
Do you find them on the street?
Actually yes, sometimes. But sometimes people who know me or knew me, when members of their family died or from their childhood, they don't know what to do with their first lovable animal, they're perplexed what to do with them and if they know me they often ask, 'Can I give this to you? I don't want my first animal to be in a box somewhere, what will happen if I give them to you?' You'll have to come here to Belgium and see the show, there are thousands and thousands. I had a show in Los Angeles last January where they had found, with a budget from the Mike Telly foundation and the Laura Owen foundation, we had about $100,000, and I could either bring many of my works here from Belgium, or we could find the divinities there in Los Angeles, and I said, 'let's try and find some,' and we ended up finding 18,000 divinities.
So you found them from people?
Well, they were from all over — thrift stores and antique shops, everywhere. We worked for six months gathering, then I came and we built the show for a month. But it was all Los Angelean, soft Los Angeleans. And now they're here in Belgium — they've become moral travelers.
It's such an interesting concept.
Well, I don't want to call it a religion or a sect, but it's a little more juicy and sexy than a concept, if I'm permitted to put it that way — which used to piss off all my New York minimal, conceptual colleagues, that I was never austere enough. They always used to say, 'You're not serious,' and I said, 'I'm really serious,' and they know that now, I just don't like to present it in such a dry way. I like a wet history, not a dry one. And you can quote my on that!
Above: Installation view at MUHKA.
Charlemagne Palestine – """ hhheiligggkkkarrrousellldddommm """" is on view at MUHKA through May 5, 2019. ttiempoosempioozzempioo was on view at Gavin Brown's Enterprise in Rome in January, 2019. All photos courtesy of Gavin Brown's Enterprise and MUHKA.
Regular Guy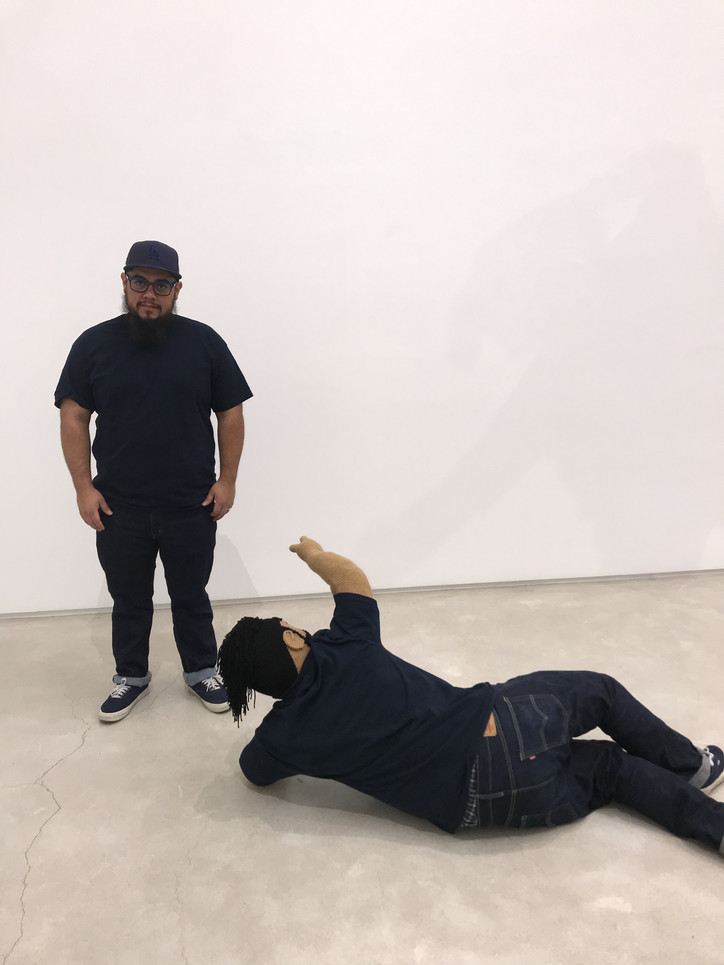 When I asked if this was weird for him, to see himself in so many different iterations, he replied, "It's weird in the sense that they feel like they're alive all the time. I walk into the studio sometimes and, especially if I just finished one, it'll be like, 'oh fuck, who's there.'" This was my feeling, exactly.
The installation is overtly violent, but in the canned, theatrical way of professional wrestling. The artist recalled to me how he would wrestle with his cousins when he was young -- "What's really interesting to me is this embrace that happens within wrestling, where you want to hurt them but you don't really want to hurt them -- it's really fascinating to me, this negotiation of how far you want to go, and how much you care for the person that you are up against." The spectacle of pro-wrestling and the innate homo-eroticism, combined with a blatant homophobia within the audience, was also a point of curiosity: "It's really interesting to see these dudes cheer and go crazy over these oiled-up men who are doing these things that are very sexy and macho with these very sexual gestures."
Professional wrestling, it would seem, appeals to that innate homo-erotic tension that lies just beneath the surface of all male relationships -- a kind of admiration, envy, and projection that is intrinsically connected to sexuality and prowess, but dances along the border, never breaking through the barrier of being fully, openly homosexual in nature. And yet. Flores and I, as is probably the case with many American men, shared the fact that, as young boys, the men in our family would stage wrestling matches in imitation of the professional wrestling that was popular in the late 90s, via 'WWF.' "Do you remember Triple H in the beginning?" Flores asked me when we were discussing famous wrestlers we remembered, "When he was this very gallant gentleman? So, like that character is very much when I'm interested in: this juxtaposition of cordial presentation and then it's also very sexual." 
Flores wanted to poke at this bizarre crossroads of perceived masculinity, especially in connection to his own world and his own family. Interestingly, a female figure has entered the mix, standing at the entrance to the exhibit and looking on with an apprehensive look, "She's the first female figure I've ever made. That one has been throwing me off too because I keep thinking my wife is in the room, and I want to go up and talk to her. She's supposed to be acting as a spectator, as an observer." His wife is important to his process, wrapping his body in duct tape and creating a shell that will form the final sculpture. "Dealing with the topics I'm dealing with, the assumptions that come with that are a lot of people just assume that I'm gay, and I think that that's fine, I kind of like that, because I'm trying to break those stereotypes of what a gay man is supposed to look like or what a straight man is supposed to look like." The outfit of the figures and Flores himself seems to land in this ambiguous territory in that it is so utterly plain. "That's kind of something I was trying to tease out with this uniform, it's a very regular guy-on-the-street thing that I really find fascinating. For me, I see myself as a regular guy, I want to be a regular guy and I wanted to mess with what that definition means."
This seems like a question in the center of our larger culture at the moment, as well, this idea of being in between, but the weeding out of homosexuality within straight male culture still persists. "Vulnerability is a big thing for me, too," the artist said, "Like not really being allowed to be vulnerable as a man. I want to be vulnerable with my male friends, be able to say, 'I love you man,' without having to say, 'no homo.' It's sort of ridiculous the way a lot of that culture functions. There's a lot of shit that I am trying to come to terms with through my work."
I see myself as a regular guy, I want to be a regular guy.
'Another Thing You Did To Me,' is on view at Salon 94 through April 20, 2019. All photos courtesy of the gallery. Lead photo by John Martin Tilley.