Sign up for our newsletter
Explorations of Infinity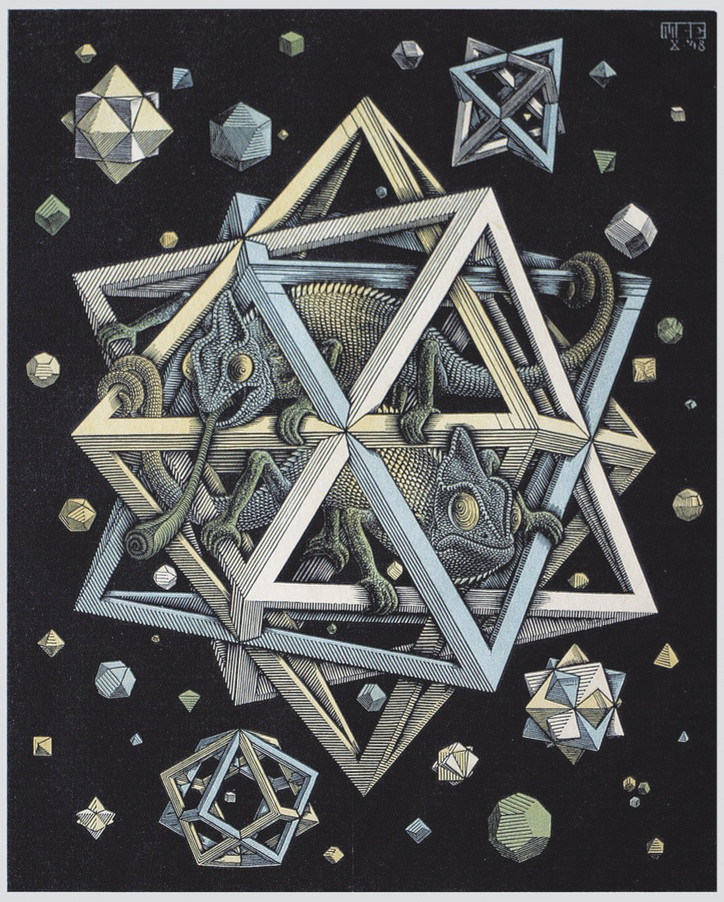 Second Smiles, A Nonsensical Statement
Grayson has organized this event to keep creativity flowing through various loans of classical surrealist works. The result is a diverse and layered collaboration of various eras. The exhibition space has been filled and documented slowly during this time in quarantine and is now open for the public to view online. In addition to the exhibition, The Hole will be releasing various digital activations for art lovers to enjoy from the comfort of their own homes.
Left — René Magritte, Le Viol "The Rape", 1979, Lithograph, paper dimensions: 29 x 21 inches, 74 x 53 cm, image dimensions: 22 x 17 inches, 56 x 43 cm, Edition 33/200. Image courtesy of The Hole.
Right — Emily Mae Smith, A Reckoning, 2018, Oil on linen, 67 x 51 inches, 170 x 130 cm. Image Courtesy of The Hole.
The artists featured in this exhibition are as follows:
Aaron Elvis Jupin, Adam Parker Smith, Alexander Harrison, Ali Bonfils, Alison Blickle, Anders Oinonen, Anthony Iocono, Ariana Papademetropoulos, Aurel Schmidt, Ben Sanders, Ben Spiers, Botond Kerestezi, Brittney Leeanne Williams, Cathrin Hoffman, Charline Tyberghein, Emily Mae Smith, Emma Stern, Eric Yahnker, Giorgio De Chirico, Jana Euler, Kara Joslyn, Kevin Christy, Leonor Fini, Louisa Gagliardi, Maria Fragoso, Mimi Parent, Molly Greene, Nicolas Party, Pedro Pedro, René Magritte, Robert Lazzarini, Salvador Dali, Samual Weinberg, Tali Lennox, Tony Matell.
ILYSM Gives Back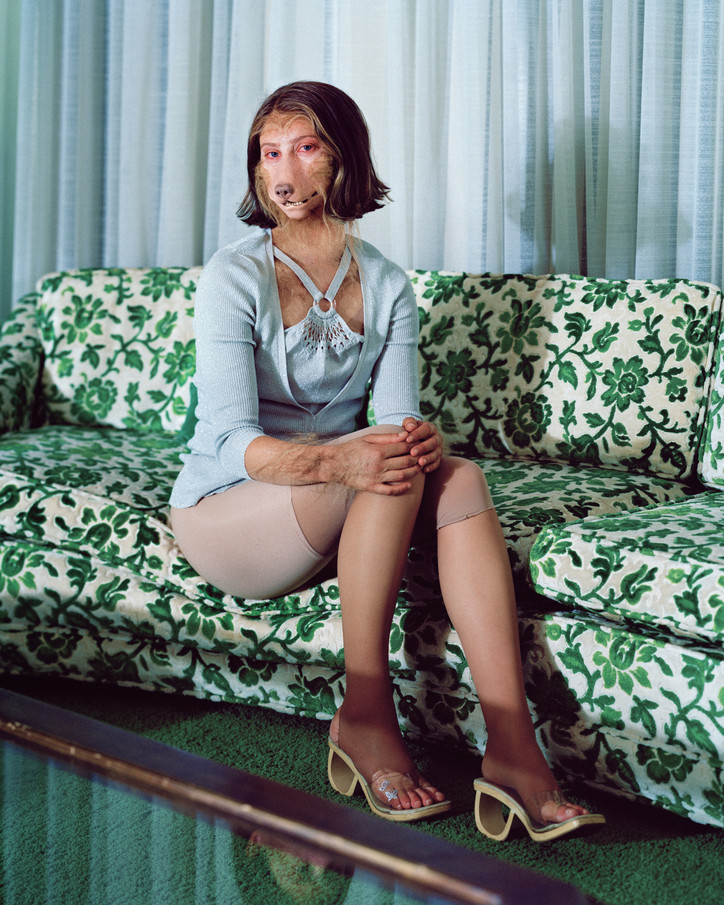 This grant is such a fantastic idea. Can you give us a little back story on how it came to be? How did these art world figures become collaborators?
When the pandemic hit, we had to rethink how we fulfill our mission of supporting artists. That first week, when NYC restaurants and bars shut down, we knew so many artists who lost service jobs they relied on for a basic living income. And when you're living paycheck to paycheck, that's devastating. We saw how our friends and community were affected. We decided to give a grant out that week, so we just made an Instagram post and a submission form and did it. We put the post up on a Friday, and then over the weekend we thought it would be cool to get a guest artist to select the grant recipient.
We asked Celia Rowlson-Hall, who our artist-in-residence Jenna Elizabeth has collaborated with, and she said yes! We saw a huge need, reconvened, and said, "Can we keep doing this for as long as we can?" We felt strongly about supporting artists who had real, immediate, financial need, and doing it in such a simple direct way felt right. We all reached out to established art world friends that week to see who might be interested in supporting artists by selecting a recipient and amplifying their work. Laurie Simmons was immediately in; she brought in others. Precious Alike from our crew hit up Ryan McGinley and Jerome LaMaar. We just kept building. 
Left- Isabelle McGuire, Eugenics Model, Me as an instagram Model, Grimes, Billie Eilish, 2020.
Right- Ilona Szwarc, from the Unsex me here Series, 2019.
Why does ILYSM feel it is important to support artists during the pandemic? 
As our upcoming guest judge Marilyn Minter says: "I love giving artists money!" ILYSM was built on a desire to support and collaborate with artists, pandemic or not. But it's an especially difficult time for artists, and even though we rely on art to feed and inspire us, when we start to categorize "needs" and "wants," art and artists are often deprioritized. Yes, you can exist at a subsistence level without art, but do we really want to!?? I certainly don't. At the end of the day, you have to put your money where your mouth is, and directly support what you believe in. If you care about small businesses, make sure you buy from small businesses. If you believe in ethical production, then invest in ethical purchases whenever you can afford it. If you care about art, give artists money!
Series by Aja DeWolf Moira, saudade, 2020.
Is this an initiative that could continue "post-pandemic"?
Yes, we plan on doing a version of our grant initiative every year. We've also discovered so many incredible artists, whether or not they received the grant, and have reached out to many of them to explore collaborating with them. We are figuring out how we can continue to support the grant recipients and runner-ups selected by our guest judges. We're organizing a group show of some kind, TBD how and where and when that will be, or if it will even be a physical, conventional show. We are looking at partners to work with to build out the future of ILYSM4Artists, including but not limited to the grant program. 
Left- Corey Pemberton, She was Raised White, 2019.

Right- Noa Ginzburg, One on Red, 2019, 20x25"
Anything our readers should keep an eye out for?
Our upcoming vegan Tabi sneaker (on pre-order now). We're working on new sneakers, Tabi and non-Tabi, which I'm really excited about, and other categories of merch, with our designer Sara Jaramillo and project manager Anna Fong. It's cool because proceeds from our product sales power the ILYSM4ARTISTS program and grants. And, we're working on putting together a $99-and-under art store, including original art and artist collaborations by artists we've discovered through the grant submissions. We're working to set that up ASAP so we can get these artists paid!
In order to apply: follow @ilysm.jpg, apply at ILYSM.COM and post your artwork to your IG grid.
Self-Isolation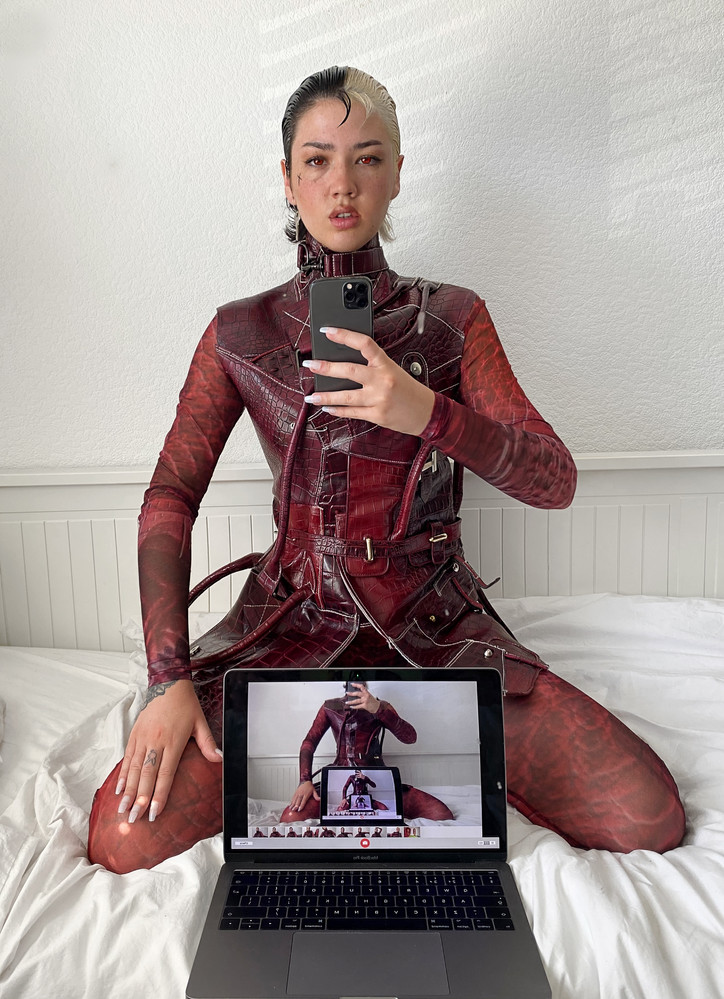 Lead — Full look by Sevali.
We sat down with the artists to chat about their latest series, their creative processes, and the future of fashion as they see it post COVID-19.
Jacket by Luis de Javier, sunglasses by Dior, all other items stylist's own.
Each look possesses a despairing, futuristic, sharp energy. The red and black defy the spring colors that we typically equate with this time of year. Why the deeper and darker hues?
BETSY JOHNSON: I used mostly young artists as per most of my existing work. I love supporting young designers for creative and sustainability reasons. Our aesthetics are inherently dark; I tend not to see seasons in the conventional sense when I approach my work. 
KURT JOHNSON: I've always been getting ready for the apocalypse, I guess. 
Jewelry by Cashmere Malekitsch.
What resources were used for this series, for example Photo Booth, iPhone camera, etc.?
BJ: Photo Booth, iPhone, Polaroid, anything we had in our homes to capture imagery with. I use print and scan methods a lot, also my selfie tripod and Bluetooth button are my first assistants at this point honestly—an 8£ ebay godsend for the new stay-at-home creative direction and self portraits.  
KJ: If it was contemporary technology, and I had access to it, I used it. 
Left — Jacket by Luis de Javier, sunglasses by Dior, all other items stylist's own.
Right — Jewelry by Ryan Storer.
With all these new stay-at-home and DIY photo series and everybody learning to do that, do you think it will be detrimental to photographers post-isolation?
BJ: I'm isolated completely away from my creative family. It's something I am really missing, and there is such a richness to fashion photography and shoots with production and wider teams that I hope it will not dissolve through this pandemic's temporary experimentation/coping phase. Where would we be as a creative generation without our Nick Knights, Steven Klein, Mert Alas, etc. We need their timeless work and new emerging photographers with each generation that emerges. 
KJ: I hope the photographer won't be eliminated. I miss working with my creative collaborators and the teams of people I am so lucky to work with outside of my bedroom. I do think it's been fun to realize the potential level of work we can create ourselves at home, but I truly hope that we can come out of this more excited than ever to collaborate with other artists with newfound skill sets and inspiration. 
Full look by Daisy.
Were you all talking on a group call when the direction was being advised? Did each of you individually style yourselves or have the styling come from one person while the other did another role? 
BJ: We were DMing discussing the lockdown and how it will implicate our worlds back in early March. We've been itching to collaborate since forever, so we just decided, "Fuck it. In a world all gone digital, let's just do something now." We started sending references back and forth, wrote the treatment together and styled ourselves. We always knew our worlds made sense together, but it's been so great to actually see everything blend together. Excited for what we can achieve outside of quarantine when an ocean and 892147289357 time zones don't stand between us. 
KJ: We both chatted about the concept via email. It's been fun getting to work on something together as we had both always wanted the opportunity to do so, but we're separated by a huge ocean. With isolation, now everyone is working virtually. It was the perfect time. 
Latex by Dead Lotus Couture, skirt by Namilia, bag by Staf Van Looveren. 
With the no-face and the cowboy hat look, can I get a bit of an explanation on what is being expressed here? I find the styling so intriguing.
BJ: The corner store on my street has the latest headlines on the door everyday. Growing up, my parents had old newspapers from the wars, so I started buying the papers with surreal headlines. I collect print media like this, call me old-fashioned. Ask my friends in London stuck storing my stacks and stacks of magazines I use as a bedside table and refuse to get rid of. I saw a reference when curating the concept of paper on the face and thought it could be interesting to involve. I'm not a model, so any excuse to be a more anonymous presence in my work was firmly seized.
Left — Full look by Namilia.
Right — Harness, garters and bag by Zana Bayne, dress by all is a gentle spring.
What advice do you have about staying genuine to your efforts in terms of being authentic when you have the world at your fingertips on your iPhone or computer?
BJ: I think mind your business, and stay in your own lane. Don't overthink it. Whatever you're doing, if it's not authentic, you've already failed. Always live your own story, find references true to yourself, and if you're an artist, use them. 
KJ: Don't forget to go offline. Reconnect with yourself and sit with your ideas and your emotions. Absorbing so much information all the time makes it easy to just regurgitate ideas and information rather than creating something authentic. Allow yourself the time to sit with your ideas and work on something great rather than rushing yourself to produce work we have already seen. We have an amazing opportunity right now to slow down; embrace it. 
Full look by Luis De Javier
With both of you having earned success in the art world, does the destructive or negative side of technology play a part in changing the way you view yourself or others around you? How do you go about separating the online versions of your brands or yourself with the day-to-day version?
BJ: I think over the years my work/online presence/brand, whatever you want to call it, has become an extension of my work/myself. I try not to overthink it. I'm a person and just have this weird app that I curate my creative world with. I did a project titled "Instant Dysmorphia" late last year, which was a take on this conversation, how we beat ourselves up inside and out the more we change ourselves for the external world.
KJ: I feel like my online brand and my IRL self are one in the same. I really try to share humanity and compassion and speak on matters that mean something to me on my Instagram. Technology is what you make of it. 
Left — Socks stylist's own.
Right — Full look by Gucci.
With nowhere to go, it's almost like social media and the internet is somewhere to be with virtual everything right now. In your opinion, how will that help support the fashion and art industries? 
BJ: I think there's a really great opportunity here to shed a light on emerging artists really taking isolation into their stride and finding new ways of creating. I've already heard countless stories of huge publications turning down stories from artists and ripping them off two weeks later by creating them in-house. This is a time to shed a light on our key workers, young artists and new ideas. The world is listening, journalists and editors need to stop giving us meaningless content that just feeds the beast of celebrity culture and use their power wisely. 
KJ: The idea of virtual runway shows, which we have seen with the announcement of London Fashion Week becoming gender non-specific and happening online, is something that will be exciting to witness. We have had the capabilities to do this for years, and this pandemic has been a violent push to really embrace technology in ways we have not yet utilised en masse. It will be exciting to see the ways in which our industries move forward during this year and how we can potentially shift the way some parts of our industry function to have less of an impact on the planet by embracing technology. 
Shirt, shorts, socks, shoes and tie by Prada, garters and collar by Zana Bayne.
Is the use of technology in this series something you wish to see after self-isolation is brought to an end? What would that look like through your eyes?
BJ: I've always been a fan of mixed media. It's such a subtle way to elevate or develop a project. More of this please.
KJ: Working via our computers alone has opened up the possibilities of collaborating more easily from opposite corners of the globe. I would love to see this embraced after isolation. 
Full look by Naomi Tarazi.
With this series being about self-isolation, you were technically working alone. But with all of your collaboration efforts, you were also not exactly alone. What did you learn from this photoshoot that you wish to bring into existence once we aren't quarantined?
BJ: I felt completely transported back two years to university with very limited resources, creating DIY Guerilla-style imagery from my tiny flat. It was kind of fun to be thrown back into that "what the fuck can I make with no resources" mentality, but with the past two years of growth under my belt. I'm glad we're finding space for this kind of work again, and I think this is a really great time for young artists to flex what they're capable of. It's funny, because we're used to making content with no resources—it could be our time to shine with production out the window.    
KJ: Embracing technology is something we shouldn't shy away from. Working together via email and text was easier than it seems.