Fashion Deconstructing Function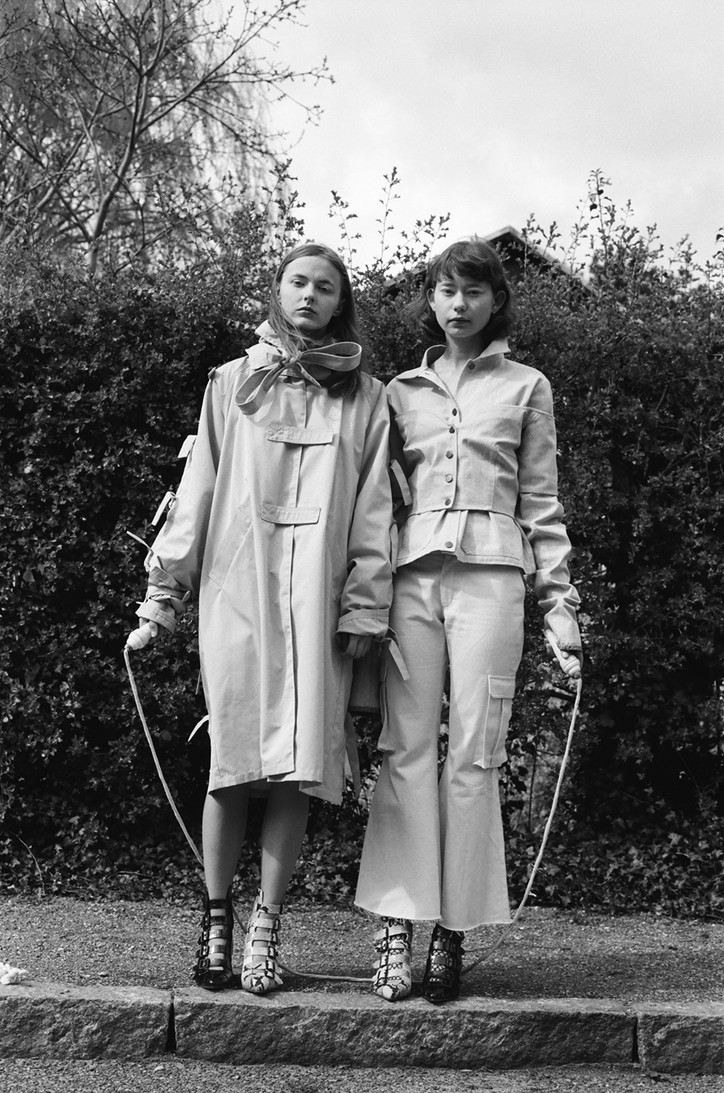 Inspirations behind your pre-fall 17 collection?
The AW17 collection plays and explores the phrase I have come to call, "high performance fashion." Clothing that explores the concept of archetypical uniforms, in both fashion and functional wear— morphing and drawing on colors, materials, and silhouettes.
Your designs have very distinct shapes. Is this your intention?
I intend to refine industrial uniforms into smooth and extraordinary designs. I want to reverse the optics of predefined codes, especially in functional clothes, that are excluded from avant-garde fashion. Basically meeting masculine silhouettes with the silhouette of the female body to create a tension that is key to my work.
Having worked with big names in fashion like Louis Vuitton and Henrik Vibskov, how does your own line stand out from current fashion?
At Vibskov, it was always the feeling of having fun, and attacking the design process with a laidback and intuitive approch. At Louis Vuittion, it was almost the contrary. Precision and the ability to look beyond running trends would win over front-running ideas, with a tight anchor in LVMH tradition. In addition, personal experience has put together a design approach in me— driven by tradition, play and intuition.