Fashion East A/W '19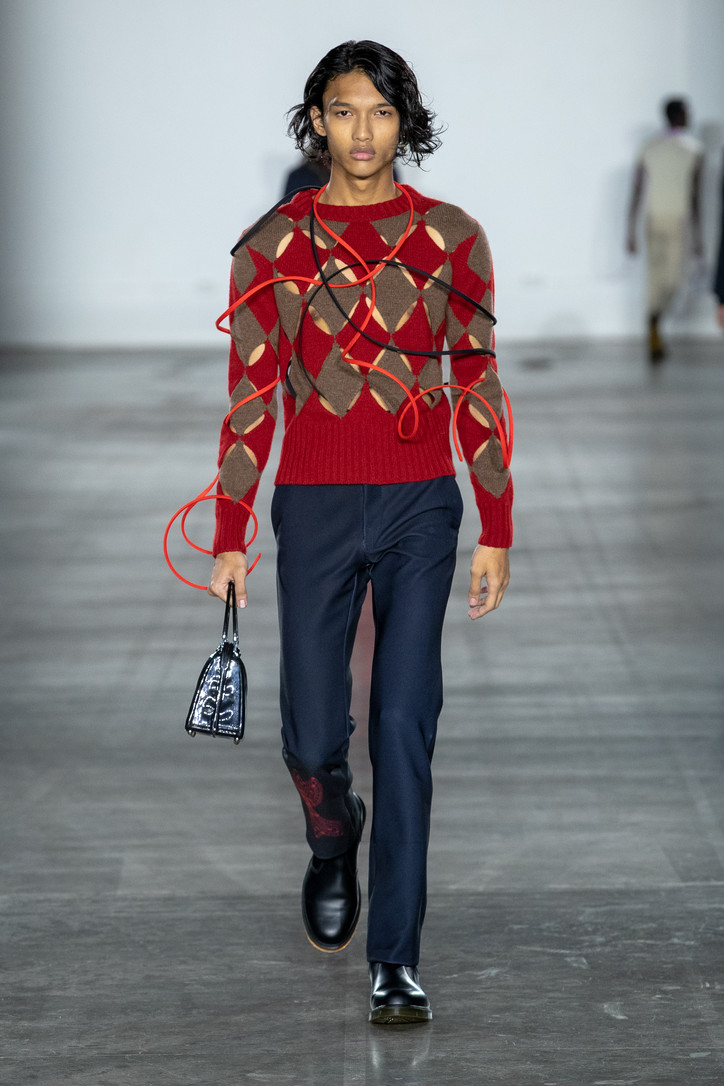 Check our rundown of this year's creatives and view some highlights from each of their collections, below.
MOWALOLA
Designer Mowalola Ogunlesi showed her first collection at Fashion Week with a theme of exposure—and exposure there certainly was. Ogunlesi's boys and girls from Planet X walked confidently in looks that would be at home in any classic Hype Williams video or Barbarella remake. We were thrilled about the pieces that signaled the return of bumsters, this time sported by male models, which perfectly complemented the barely-there patent leather skirts and shiny-heeled Louboutin footwear worn by the girls.
The collection was entirely sex-positive and radiated freedom—bolstered further by a collaboration with artist Lea Colombo on several key pieces. The beauty direction was also over the top with spray-paint inspired glamour. With Mowalola, raves will never be the same.
ROBYN LYNCH
As part of Fashion East's platform for emerging talent, Irish-born designer Robyn Lynch made her London Fashion Week debut with a monochrome collection of lad looks with precise proportions. The pieces were part normcore, part Cape Cod—a range of all-day staples like wool sweaters and high-waisted nylon shorts.
Lynch also debuted a line of accessories that wonderfully complimented her collection through a series of backpacks, cross-body bags, and Aran knit hats and scarves pulling each ensemble together. Unlike a lot of designers who keep their looks very much in season, we would wear any piece of the Robyn Lynch A/W '19 collection during the high-energy days of Spring or crisp nights of Fall.
STEFAN COOKE
Designer Stefan Cooke showed their A/W '19 collection in collaboration with Fashion East—and unlike the other two designers who made their London Fashion Week Men's debut, this was Cooke's third range. The collection, which was simultaneously conceptual yet literal, gave viewers a look at the designer's ability to successfully subvert classic silhouettes, featuring cable-knit jumpers decorated with actual leather cables, and chainmail draped over zipped-up collared shirts. Craft was truly at the forefront of the Stefan Cooke A/W '19 collection—it was very clear how much attention he gave to each garment.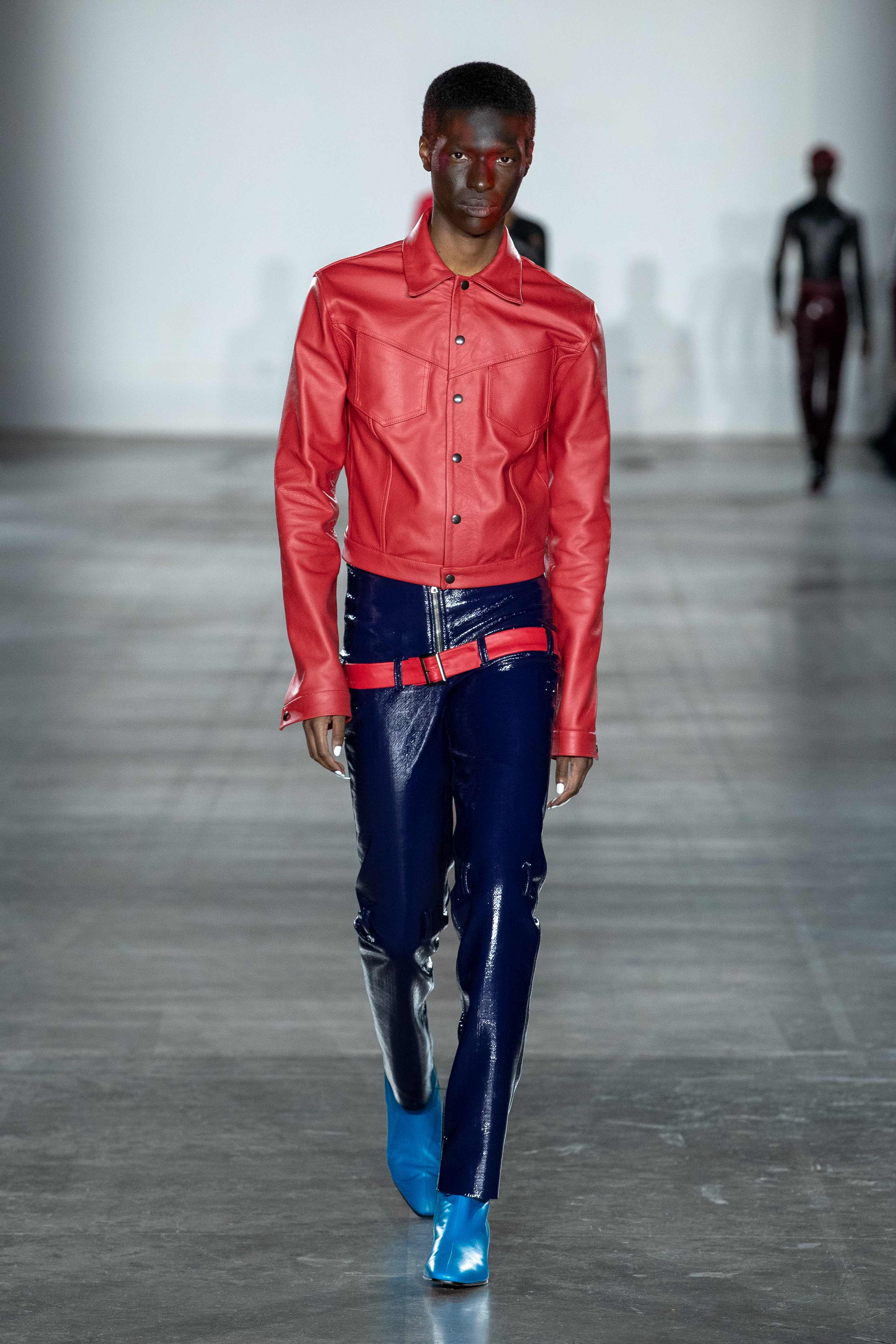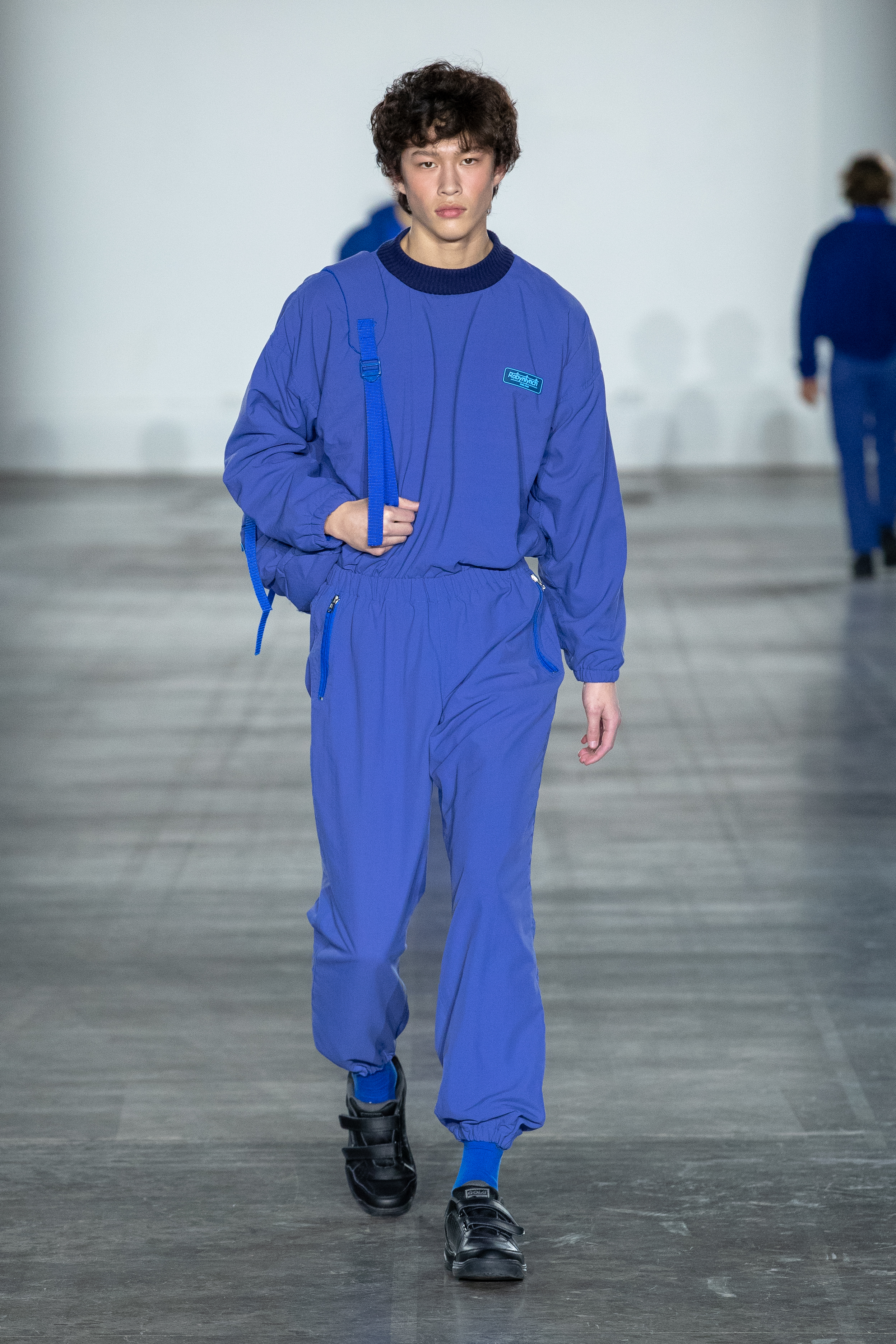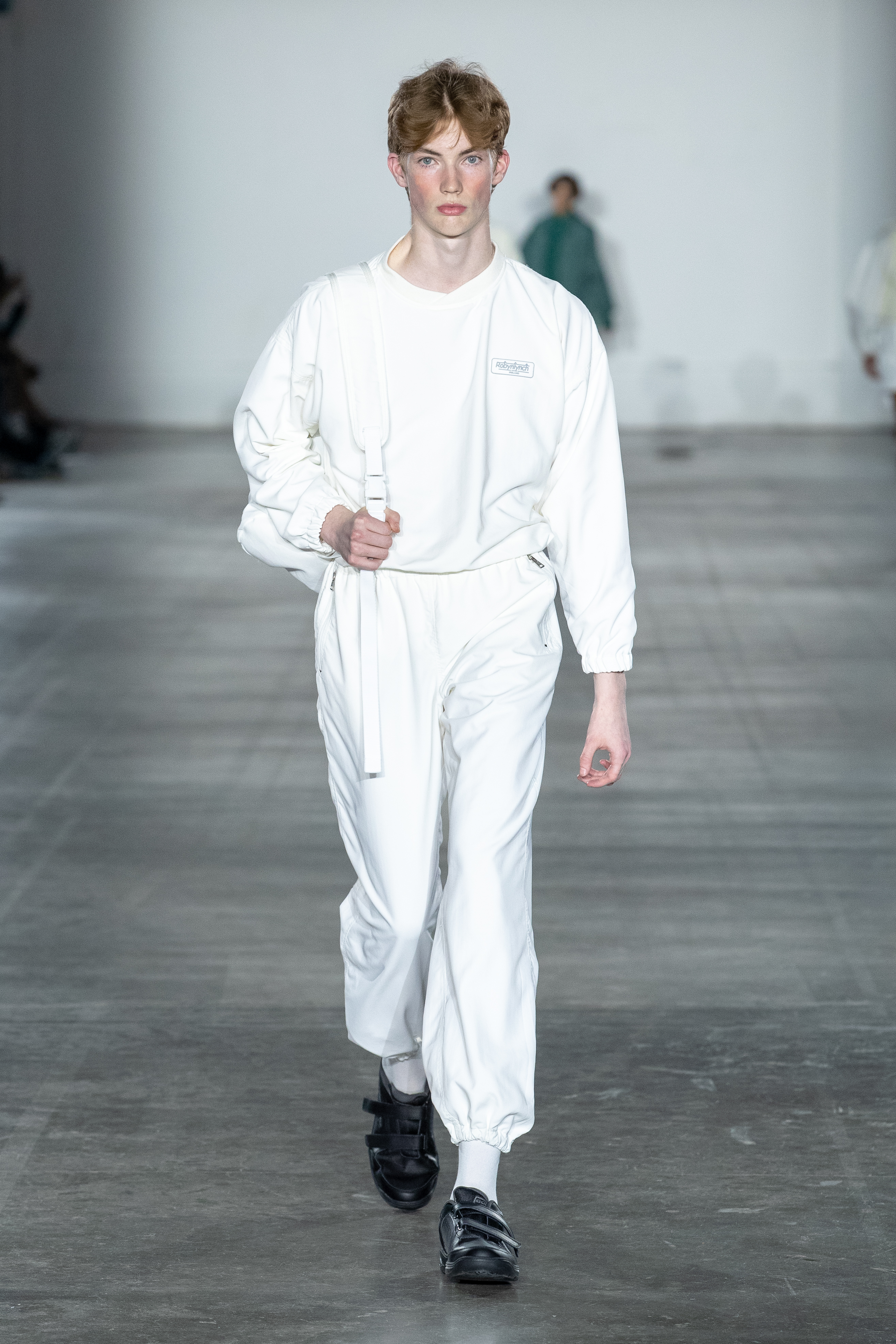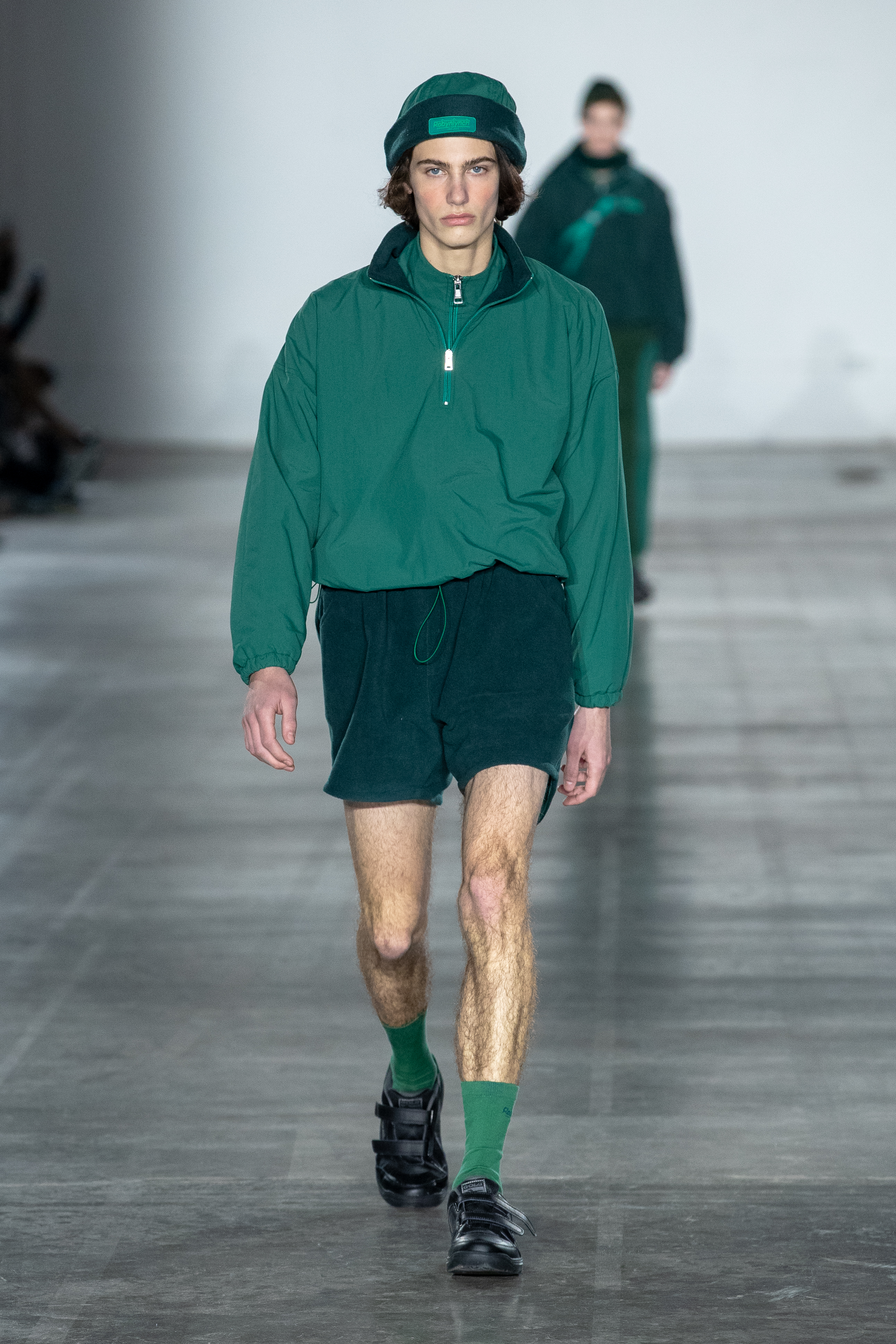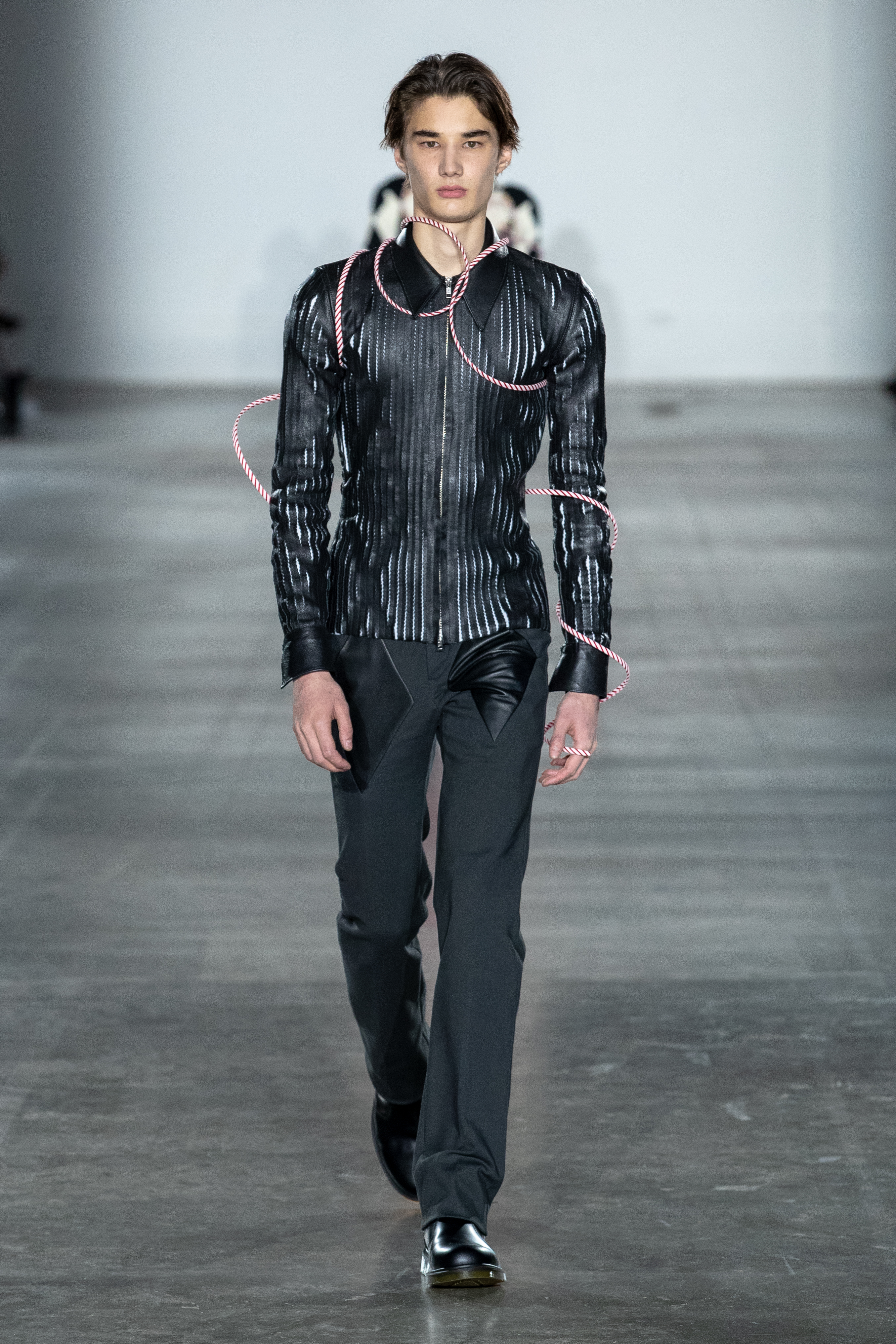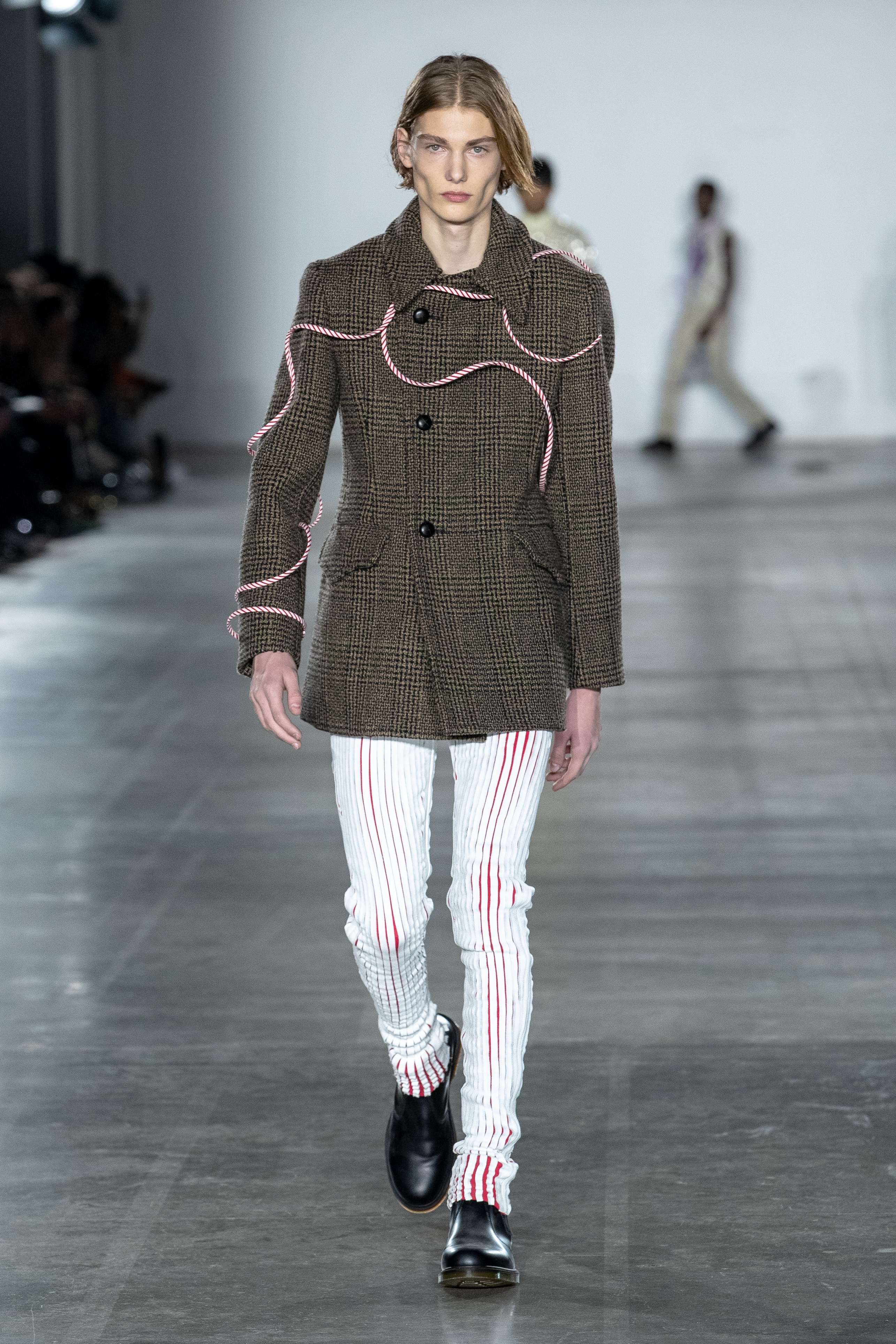 Photos courtesy of Fashion East.