Frederik Bille Brahe's Artful Appetite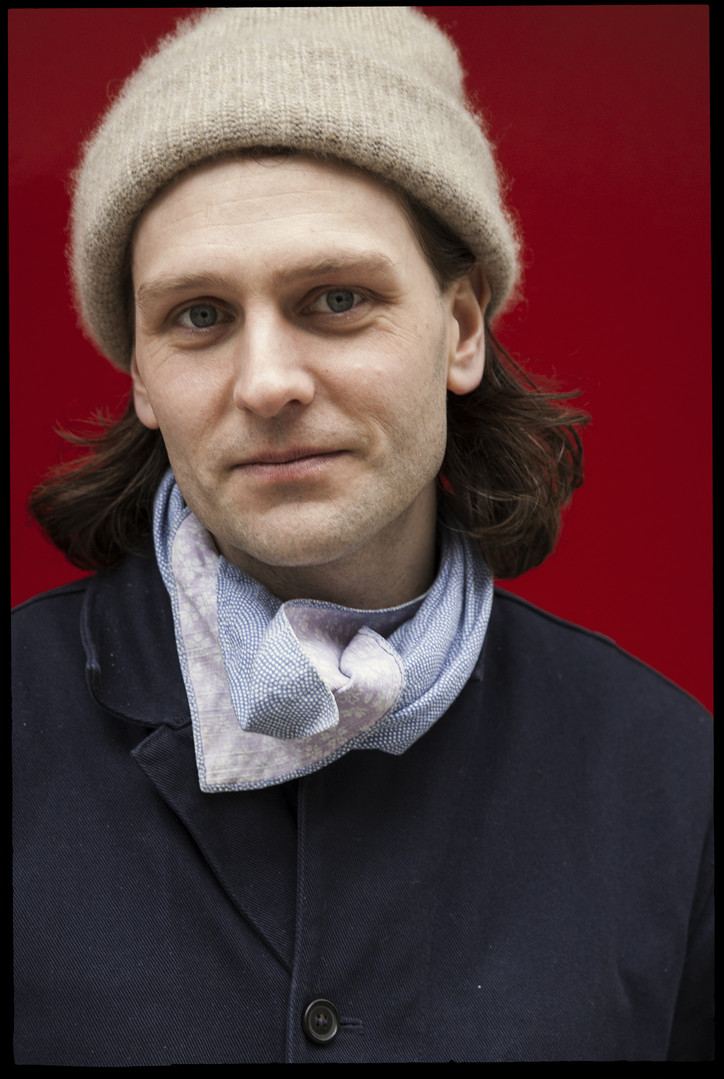 What are you up to at the moment?
Currently I'm in the process of opening a third restaurant in Copenhagen. It's kind of a new project. In some way, I started with fine dining in the beginning, and I'm consistently moving away from it. I'm trying to put food in a different spot where you still have to make delicious food but it's also about making functional food. The new place is like a cafeteria inside the National Gallery of Copenhagen. And the idea is to make something where you work in between the border of food and art. It's this cafeteria which is created in a super democratic way, where its cheap food, organic food, and accessible to everyone. It's done with Danh Vo, so it's in some way trying to use these artistic approaches and processes to food and social relations to make a new space. Also, for me, it's important for me to work with something political. So of course, the whole idea of becoming more and more green and 100% organic from the start is also sending a message to the mainstream since it is the National Gallery. In some collaborative way, I don't know if they are aware of it, but they have a very central position in society, and can try to form society with those thoughts, which is quite important. At the same time, it's also important to inspire people to use public institutions. Of course, in Denmark, we have a super fine or sophisticated tradition of having open source art and public service art. So, I think in a society where people get more and more scared, alienated, and nationalistic, it is also important to push in the other direction and assemble all the people that are sensitive and artistic and want to be inspired.
When is it opening?
The first of March.
And what's the name?
Kafeteria.
How is Danh Vo involved?
We came from different art directions and met. He was super interested in doing something with 70's craft, and the whole idea of craft and design. So, it's going to be Noguchi lamps, and some Mari furniture. Mari did these open-source, do it yourself furniture. Which is like the poor man's Donald Judd, but it's also humanistic in the way that everyone can make these designs. All the furniture is by him and FDB. FDB has this kind of Danish-Japanese chair which is something that most Danes think is kind of a stupid item, but I thought it was interesting to bring in something which was totally unexpected in terms of design because the Danish design tradition is somewhat perfect or overdesigned. So, there's also something interesting about sourcing items which were a little bit off. It's becoming this quite tactile place with a cafeteria inside. It's trying to branch into art and the art scene, and at the same time this collaborative space with journalists doing talks and creating content for the museum. Also in some way, I see a little bit of an opening a new market, or a hybrid market where you bring things that have quite a big synergy. I think there's something interesting in the branding of these synergies. A little bit like going to Dover Street and there's Rose Bakery. Delicious food and shopping. It becomes this individual experience.
Any plans to expand to New York?
I don't have any specific ideas of doing anything in New York yet, but I think slowly I would like to do something with the same values. New York is such a huge city, there are so many people here, so much bad food, and bad food traditions. And there are so many people working all the time, and they need spaces to hang out. And again, on the political side, if you could cook for people together, if you could create hubs where people hang out, meet people, and share thoughts, you could at the same time reduce the amount of energy spent.
What does the future of cooking look like?
Basically, if we should save power, we could cook together instead of cooking individually. And in New York there's the opportunity for it. It's kind of a dream of mine. I don't necessarily see it as food activism, more just like a very nice way of working with food and maybe also working with people who want to make a difference in some way. I remember as a kid I thought things were quite boring. We were living in a perfect society. All of the sudden, I started seeing that there's actually things we need to fight for to improve society and to sustain society. And that's in many directions. With the right partners, you could make these food hubs all over the city where you could work with food waste and communal cooking. It would be like a hack on society which would be quite interesting. In some way, moving away from fine dining into collaborative dining. I like that. Also, because on the other side, as an art form, food is super beautiful. But I feel like to be capable of conceiving that kind of art you need to be in a small kitchen, everyday, doing your routines. For me it feels like sometimes being an art director of ideas of food and restaurants.
What's your favorite museum restaurant here?
In Neue Galerie there's a Viennese saloon that's amazing because it's so true. I also think the more contemporary Flora Bar is super amazing. I really like this idea that you can go and see some very high standard contemporary art. You don't even need to go to the restaurant, you can just have super delicious coffee, made by people who are really good. Why have bad coffee when you can have good coffee?
It seems like art has a huge influence on everything you do.
There's a very big reason for that. When I was young, I didn't want to read or go to school. I loved school, I went to a very nice hippie school, but I didn't want to do anything. I also tried to outsmart things. I just went to public libraries and listened to audio books while I was drawing or playing. I didn't really have this desire to focus on practical stuff. Of course, you can't actually outsmart being capable of reading or writing. So after grade school, I couldn't go to high school, and I always loved to cook, so I decided to do that. I started as a dishwasher and started working at these awful restaurants where the chefs were total drunks. And I actually got really scared because I felt that I wasn't that type of person. So I got into an alternative high school which was a disaster, so when I finished that, I said I'm going to be a chef for sure.
 
I started cooking at this restaurant where Rene Redzepi was sous chef called Kong Hans Kælder which was the finest restaurant in Denmark, as an apprentice. I had this mindset that if I just keep doing one thing, I'm going to be the best. If I ignore everything, feelings, just keep on pushing, you'll arrive at being good. Of course, that didn't work for more than a year and half, I couldn't do it anymore. So, I stopped and went to London, finished my education. I was working for a while in restaurants but I never really felt happy about it. Restaurants are quite often like being in the army. You say "yes chef", if you don't do things correctly you get punished, you get bullied. I was always very sensitive. The reason why I loved cooking was because of that feeling when you smell something and it's nice and you want to be a part of it. For instance, when you fry sage, and it creates something, and you want to share it afterwards, and you want to talk about it, and make it even better. And that was never a part of it. It was a huge lack of the intellectual process of being a chef, which I thought was quite important.
 
Because I had no money, I got back to cooking. I was super lucky that I got a job just around the corner from where I grew up. There was this very special chef named Erwin Lauterbach, the initial founder of Nordic cuisine, and he was actually an artist. All of the sudden I found someone that understood feelings and could explain why I should do things. I remember one day he was standing with a cauliflower. He plunged a knife into the cauliflower and broke it up and took a piece and said "this piece is for the lady on table 7, and this bigger one is for her husband". And he was about transferring energy to people. He could be standing over these chefs, doing a new dish, putting two pieces of peeled tomato together and said "put it as a pussy, like a women's vagina". The chefs didn't know what to do with themselves, and I thought, this guy has a language. And I realized I misunderstood everything. I was always trying to see what other people did, and thought that's what I had to do. I just needed to do my own thing. So, from that point, everything was pretty easy. And I made an agreement with myself that I would always have an interest in art, music, science, everything. It was not about becoming anything, it was about involving everything into my own process and getting inspired by it.