Friday Night With Gelitin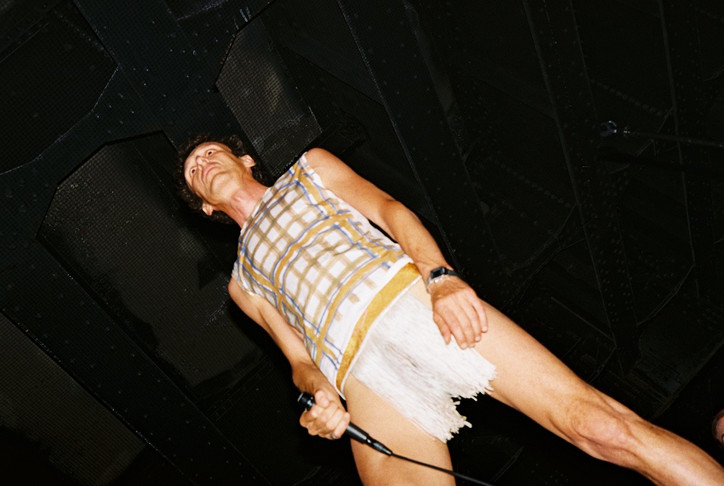 Apparently we showed up too late (6pm) to witness their 'wedding-photography-inspired' group shot, where they allegedly all stripped down and put on funerial faces. But we definitely did not miss out on all the nudity that would occur throughout the evening, because once the stage was ready for the bands to begin, we saw more than one pair of pants fly right off. It was a dillusional lineup in the best of ways, an audio-visual acid trip including bird calls from Consensual Anal Overflow, saxophone, some classical piano from Schuyler Maehl, the kooky synth-beat sounds of youthful Brooklyn band Straw Pipes, and more infinitely genre-fluid experiences from Horse Lords, Nathan Gwynne, and DAS AUDIT. Though it rained on all of us off and on, it was only an excuse for more clothes to be removed throughout the night, aided by the constant flow of beer and somehow neverending pizza deliveries. 
And this was merely the experience to be had outside the gallery— within the space itself, the ceramics were on display, a truly beautiful exhibition with a plethora of textures, subtle hues and intricate, and the shining glory was each emphatically thoughtful pedestal upon which the sexual sculptures were presented. The entire night was truly insightful, an experience that could easily be passed off as simply insanity, but reaching beyond that it just boils down to ingenious.