FRIEZ'ing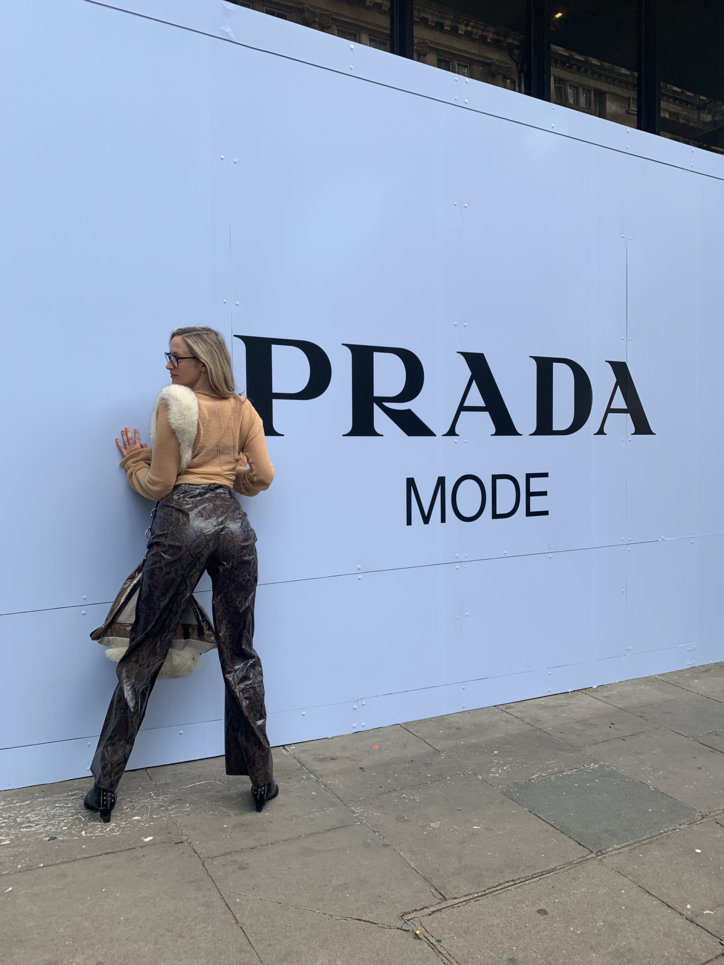 London truly capitalises on this cultural flux in the October calendar with satellite fairs, exhibitions, gallery vip brunches and fashion events, so we went deep into the friezing programme to gaige what London is thinking about beyond brexit and what stand point it was projecting to the multitude of global visitors that descend for this important week.
Here is a run down….
TRANSFORMER: A Rebirth of Wonder at 180 The Strand. December 8, 2019 Curated by Jefferson Hack, Transformer: A Rebirth of Wonder, features newly commissioned and debut works by: Doug Aitken, Sophia Al-Maria & Victoria Sin, Korakrit Arunanondchai, Donna Huanca, Juliana Huxtable, Evan Ifekoya, Dozie Kanu, Quentin Lacombe, Lawrence Lek, Jenn Nkiru, Chen Wei and Harley Weir & George Rouy. The title of the show is inspired by beat poet Lawrence Ferlinghetti's "I Am Waiting", which comments on the societal problems of contemporary America, and calls for a change of consciousness—the rebirth of a new wonder.
MATCHES - Fashion Show Symonds Pearmain's S/S '20 collection was showcased with longtime supporters Matches Fashion, who hosted them as part of Matches new partnership with Frieze London. Roksanda Ilinčić and filmmaker and activist Liz Goldwyn for a high tea and discussion on what it means to 'have it all'. Plus instal of The World Of Craig Green And Saelia Aparicio at 5 Carlos Place
PRADA MODE- Prada presents the third iteration of Prada Mode, a traveling social club with a focus on contemporary culture that provides members a unique art experience along with music, dining, and conversations. An installation by Theatre Gates at 180 The Stand featuring Collective Intimacy, a live programme in collaboration with The Vinyl Factory and The Showroom, London.  
CHISENHALE - Sidsel Meineche Hansen Welcome to End-Used City September 20 – December 8 2019. The exhibition brings together new and existing works to further explore Meineche Hansen's ongoing inquiry into virtual and robotic bodies and their relationship to human labor within the gaming, pornographic and tech-industries.
Here's the lowdown: with Frieze having over 35 countries participating it was set to be the most international Frieze London yet—it was like the galleries drove a mating call to the international dealers and collectors. Perhaps this flux of attendees from overseas was due to the weak pound. What is a better time to arrive than when Britain's back is broken by that devil that is Brexit?
The sales came fast on the first day and it was predominantly painting. Hauser & Wirth sold paintings by Mark Bradford, Cy Twombly, and Philip Guston, racking in a casual $14 million. The turner prize nominated artist Oscar Murillo sold for $400,000 at David Zwirner. Kerry James Marshall (Car Girl 2, 2019) sold for $3.8 million, and a figurative Neo Rauch piece (Die Wandlung, 2019) sold for $1.5 million. At Carlos Ishikawa, the painter Issie Wood was tipped off as a one to watch.
The satellite fairs, events and various fashion activationed also celebrated the influx of visitors. Between the action around London, backed with hard sales as proof, it seems as though Frieze London was not frozen out of the market afterall, but instead was celebrated in full regalia though art, fashion and culture.