Grey Ant launches first optical collection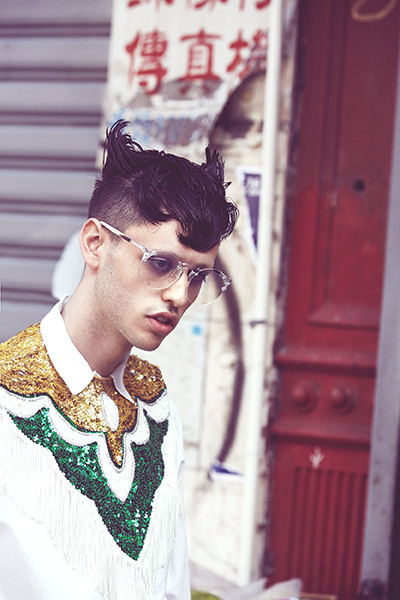 It's another evolution for a brand that's been through a number of major changes since its founding in 1998. Grey Ant was originally a clothing company, but after its inclusion in the CFDA's inaugural incubator class, Krajecki and co-designer Natalie Levy switched to sunglasses. It was a smart call, one that allowed them to keep going after the 2008 financial crisis. They've also kicked off tons of popular styles, which are sure to carry over into the optical sphere. "And I wear glasses," said Krajecki. "So of course I like to design for myself."
Each of the Grey Ant optical styles signals a different era: the Yesway and Solo nod to the '80s and '90s, while the glasses overall seem to look to the '70s. Krajecki listed a variety of inspirations: Throbbing Gristle, David Bowie in the Man Who Fell to Earth, Linda Carter's Wonder Woman aviators, and Elton John, who inspired the first-ever pair of Grey Ant glasses.
The designer described the optical collection as "extreme minimalism."
"They're like oversized, invisible glasses," he continued. "That's kind of redundant, but I like opposites."
The Grey Ant optical collection is available here.
Images courtesy of Grey Ant/Mode PR