Helmut Lang A/W '20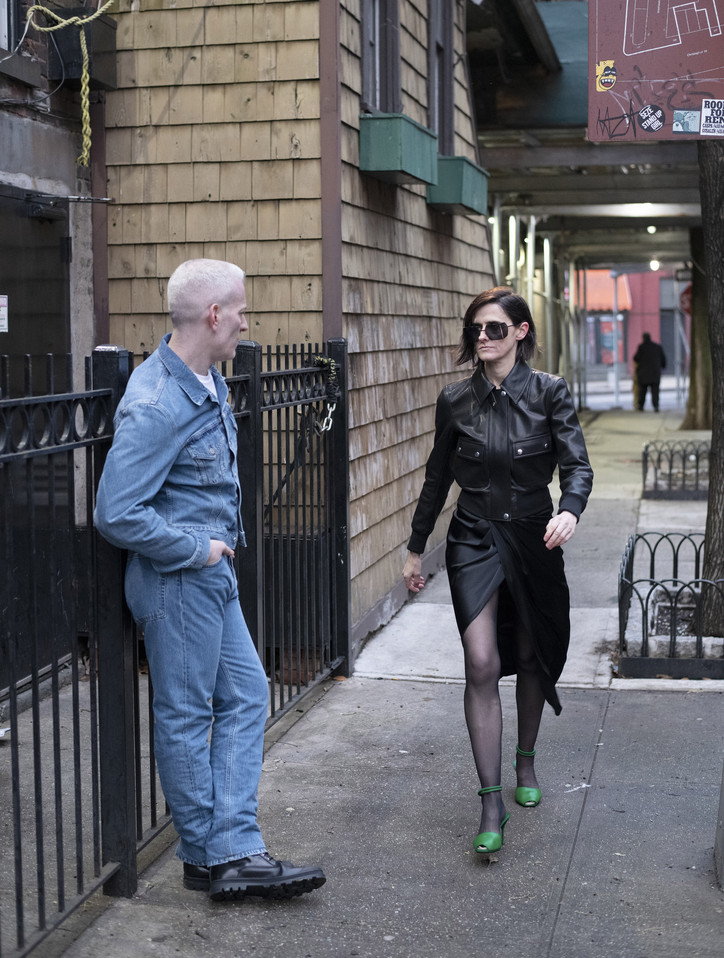 And while it's always hard not to romanticize images of NYC's past lives, Gupta managed to capture a series of photos that fits in shockingly well with those of his nearly 50 years old––which left me dreaming of a smart A/W '20 blazer of my own for some modern-day downtown cruising.
Were his re-creations not in color, it'd be difficult to tell the difference between the photos from 1976 and now. (Helmut Lang's timeless minimalist suiting, lust for denim and cool-girl formalwear probably has something to do with it, too.)
Check out the A/W '20 collection, below; and see Sunil Gupta's photos, from 1976 and today, at Helmut Lang's Christopher Street storefront, through Feb. 14th.