Helmut Lang As Seen By Jeremy Deller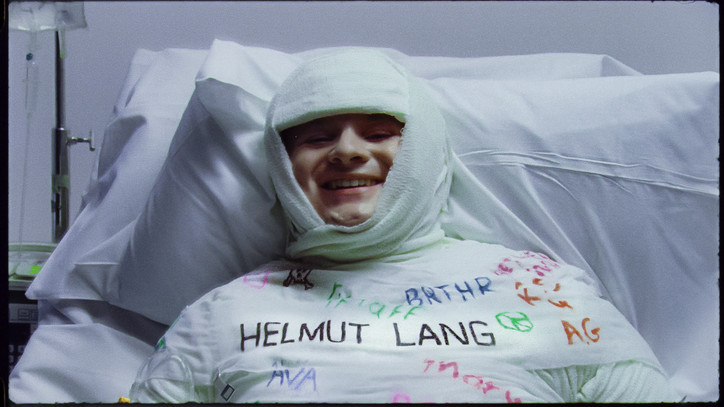 The artist created three hoodies, each in a different shade of pantone pink, a color that has a major significance in Deller's personal life and artistic practice. 
What makes these hoodies really pop, however, is the complexity behind the patchwork. Deller explained that this collection was meant to explore the idea of private versus public, and fittingly, the hoodies can be worn in two ways depending on the personal predilections of the wearer: the graphic patchwork can either remain a scintillating secret or turned inside out as an ostentatious offering.
Watch the off-kilter video collaboration below, made in collaboration with videographer collective BRTHR.