Helmut Lang Seen By Shayne Oliver SS18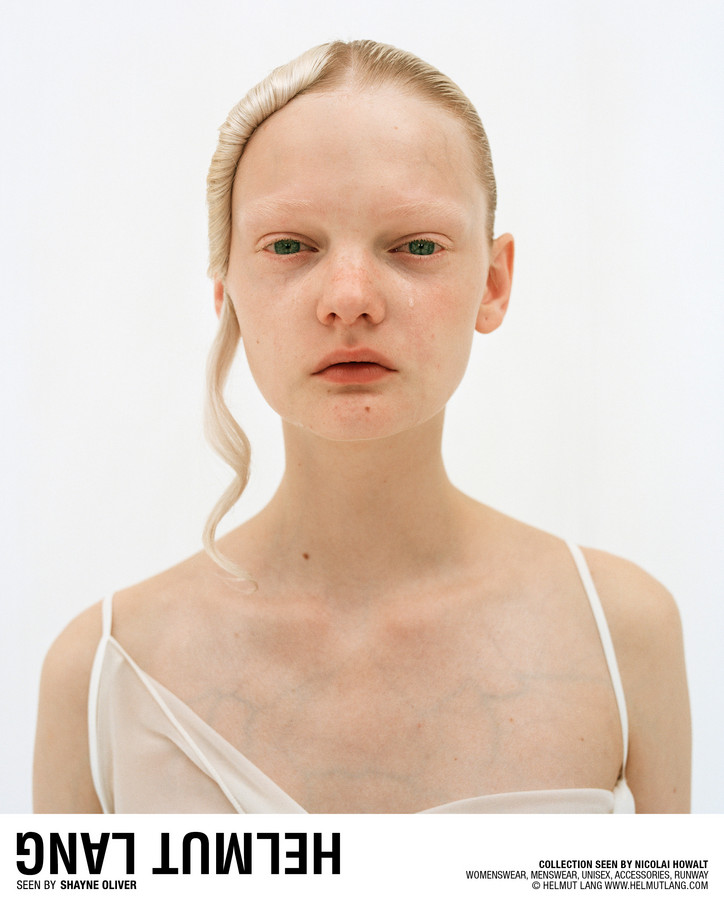 Howalt's photographs were first made famous by a startling series depicting teen boxers before and after fights. So, shooting this campaign as his first project in the fashion industry feels more than appropriate, skillfully complimenting and carrying Shayne's aggressive spririt over to the more classically constructed clothing in the collection. 
Part two will release February 2018.