Helmut Lang Spring/Summer 2018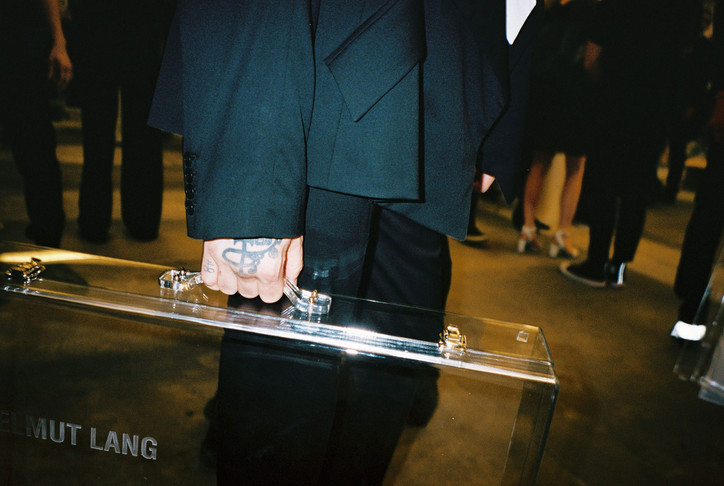 No one expected this, re-branding often ends up monotonous or 'modernizing' ends up as mockery. Translating icons in fashion and find space for an outspoken, oppositional future is a feat. Shane Oliver has the secret, and it makes sense. Highlighting traditional elements of Helmut Lang, and holding onto the HBA attitude, 'Re-Edition' was reinvention equal respect and risk. Oliver stood his own, agressive as ever.
A soundtrack by Total Freedom, the bass was shaking seats, sickening but weirdly sexy. A Shane-style sensation, HBA definitely had elements of bondage into their brand. But he balanced this— brash, breaking ground with this gentle gratitude for the title to the legendary Lang house. Oliver is observant— he is sensitive to the soul and structure, shedding light to the strongest pieces. His brilliance is an ability to take us back as well as widen the world, wake up, speed up, speak up. The collection at its core was courteous to the best of the brand, but we could hear HBA, that crazed call to action. Although agressive and future-oriented, Oliver greets the future with what got them there. 
The clothes were classic, with subtle upsets and abstractions that were simple and delicately angsty. It was not overt, but opposition is easy. Editing and accelerating, adapting with both tact trial— this was an essential moment. A meaningful time for the industry, the apex at which we invite the innovation in inclusivity— it is offensive, open-ended, an offering. Essentially, exciting.