Home Videos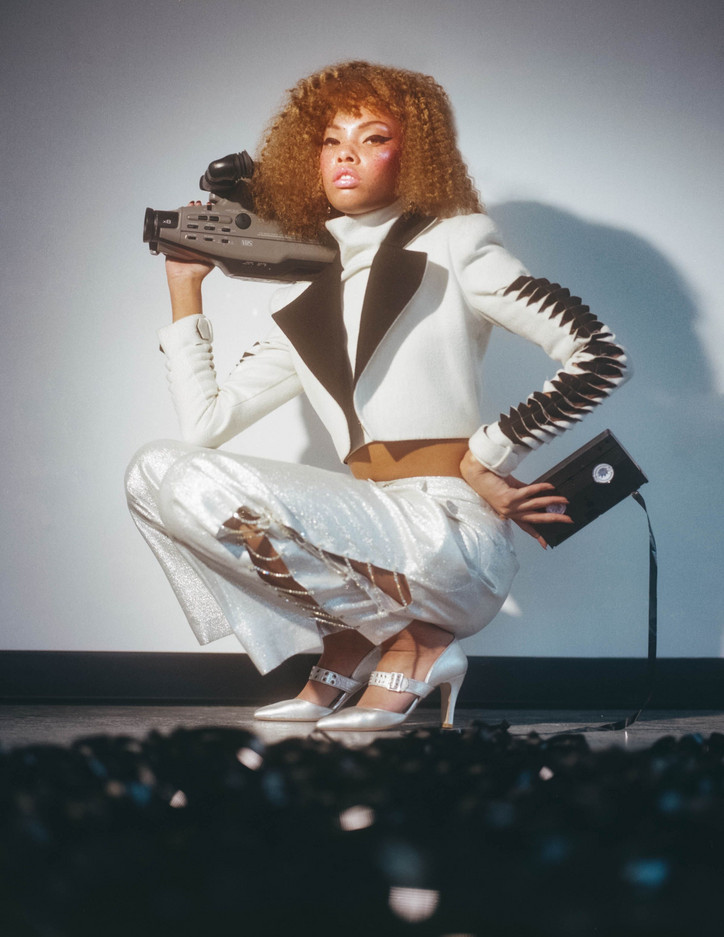 Throw mystifying maverick Aleece Wilson into the mix and you have yourself a low-fi fantasy. Since her arrival on the modeling scene only six years ago, the Ontorio-born beauty has stupified the fashion industry with her unique look and bright personality. Here, she adds a new breadth to an iconic era. Read our interview with Ms. Wilson below:
Your go-to makeup look?
A full Fenty face — foundation, concealer, and match stix, then a graphic eyeliner with the Flyliner, some Fenty lip paint, and the Killawatt highlighters.
One beauty stigma in the modeling industry you just can't stand?
The stigma that being white is the highest standard of beauty. Models of color are still fighting for representation in the industry without being the token black model.
Fondest childhood memory?
Probably going down to the creek with my siblings to catch snakes and frogs.
One bizarre yet remarkably effective beauty trick you know?
Putting edge control or hair spray on my eyebrows for a good hold.
Create a lipstick shade and name that perfectly encapsulates your personality.
Generous Green or Humble Yellow.
Best remedy for a shitty day?
Some tea, a hot shower, a face mask, and The Twilight Zone.