House of Mirrors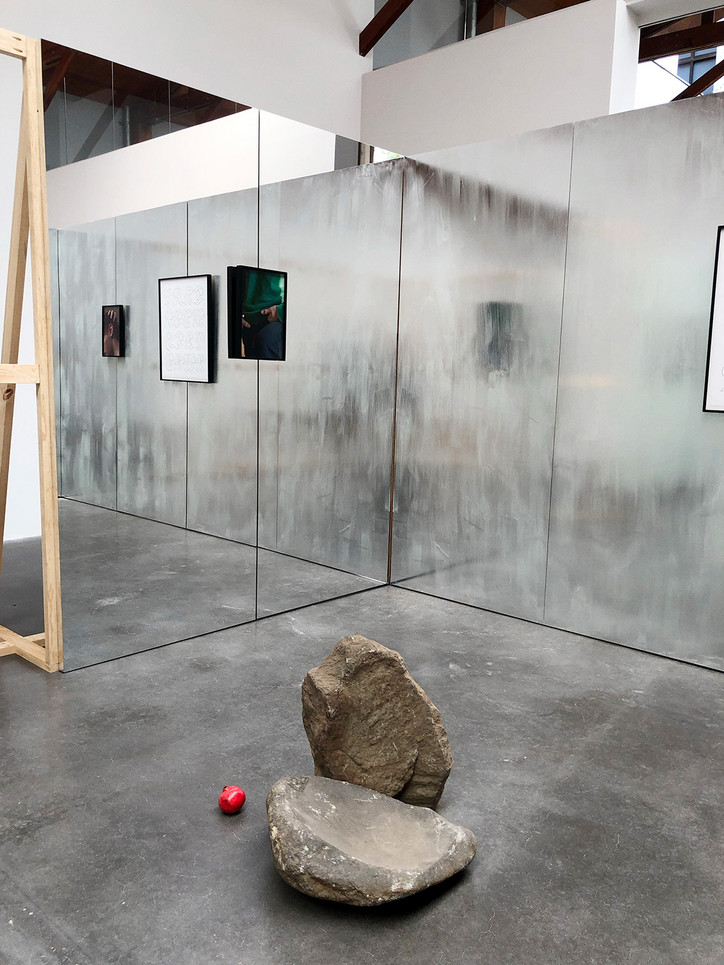 Each of these objects carries personal and cultural histories that relate back to Vo's background as a Vietnamese-born Danish artist … and horror movie buff. The hand-written calligraphy is from Vo's father, the wood furniture is derived from the family of Robert McNamara, the US Secretary of Defense that oversaw the Vietnam War. The juxtapositions of these uniquely fabricated objects are like dots that the artist has seemingly arranged for the viewer to connect. But any meaning one might try to construct from the works gets interrupted, again and again, by the abrupt reality of seeing one's own reflection—full-length and crystal-clear—in the mirrored walls of the show. That's when the narrative shifts to checking out the others in the room, fixing your hair, or sucking in your gut (which the author wouldn't know anything about).
Vo said in his press briefing before the opening that this exhibition falls on his 44th birthday — a mid-point in his life and career that calls for a moment of pause and reflection. This seems apt, as reflections are indeed all one sees in Vo's show, whether literal or figurative.
Danh Vo is up through December 14, 2019, at kurimanzutto, Mexico City.