Humanwear in Hollywood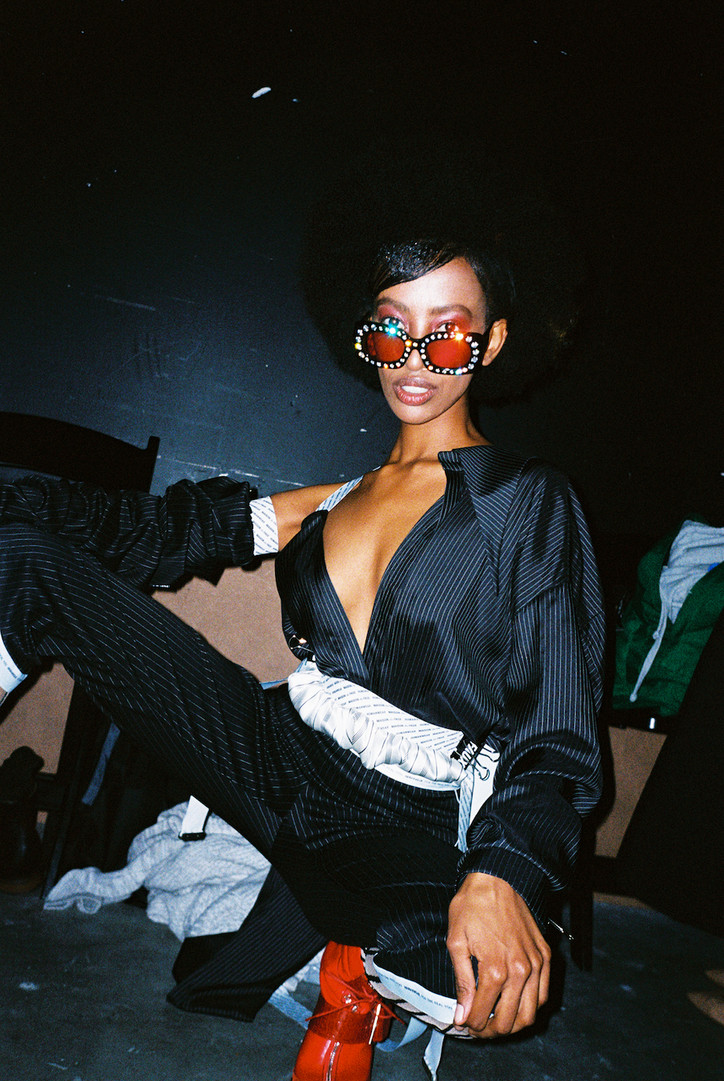 This season, they surprised us, sending their FW18 show all the way to the West Coast— where this weekend, the designers debuted the latest line of "Humanwear" in the heart Hollywood, AKA the homeland for "FAUX" fashion. And without a doubt, their eccentric presentation, "the PREMIERE" offered us more than enough proof that MAISON the FAUX is the perfect fit to be described as fashion's finest disruptor. 
...In a town where the spectacle of the carpet seems more important than the actual event, "the PREMIERE" took place on a FAUX red carpet, where crazed fans, deranged celebrities, stylists and paparazzi took over. Each look is "SO original" and perfect for any high-brow-photo-op. Many of the looks feature embedded clamps so any celeb of any size will be able to wear a fitted MAISON the FAUX piece. SOLD-OUT bags, multifunctional boxer pants, "original" denim, sugar daddy leopard prints, and oscar-worthy silks is what the designers of MAISON the FAUX present to Hollywood... - MAISON the FAUX
"What are you wearing?" - MAISON the FAUX Humanwear, for the real you!"