Ice Ice Baby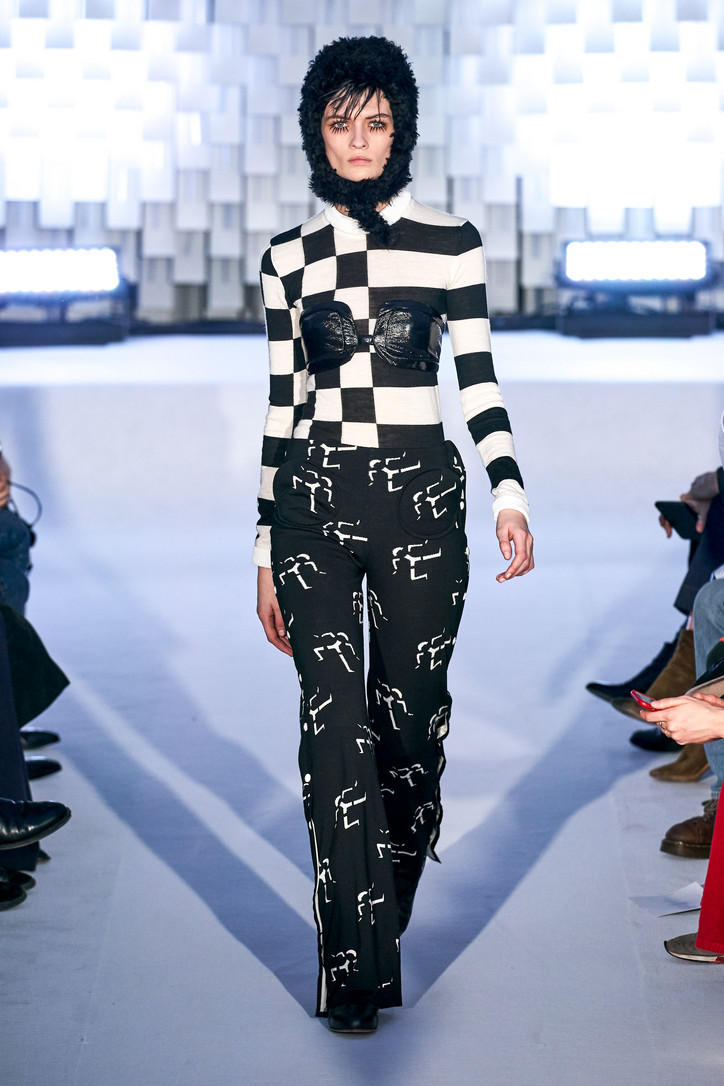 With this collection, Zobel set her sights on incorporating new elements that fit neatly within her newly-implemented futuristic vision for Courrèges. Thus we saw a strong selection of the label's signature vinyl jackets and coats reworked in modern colors, like wintery shades of white, bold hues of red, and glossy blacks. The brand also debuted some killer denim in new styles that veer away from their famous racing jackets. And while the designer made sure to acknowledge the label's roots with an ivory shearling jacket with silver leather insets -- a direct nod to the modular Courrèges legacy—she focused mostly on a new direction. Perhaps puffer jackets and prints will be the new Courrèges staples.
Peep some of the highlights, below.
Photos courtesy of the brand.