Sign up for our newsletter
Serve the People Lucien Smith
Art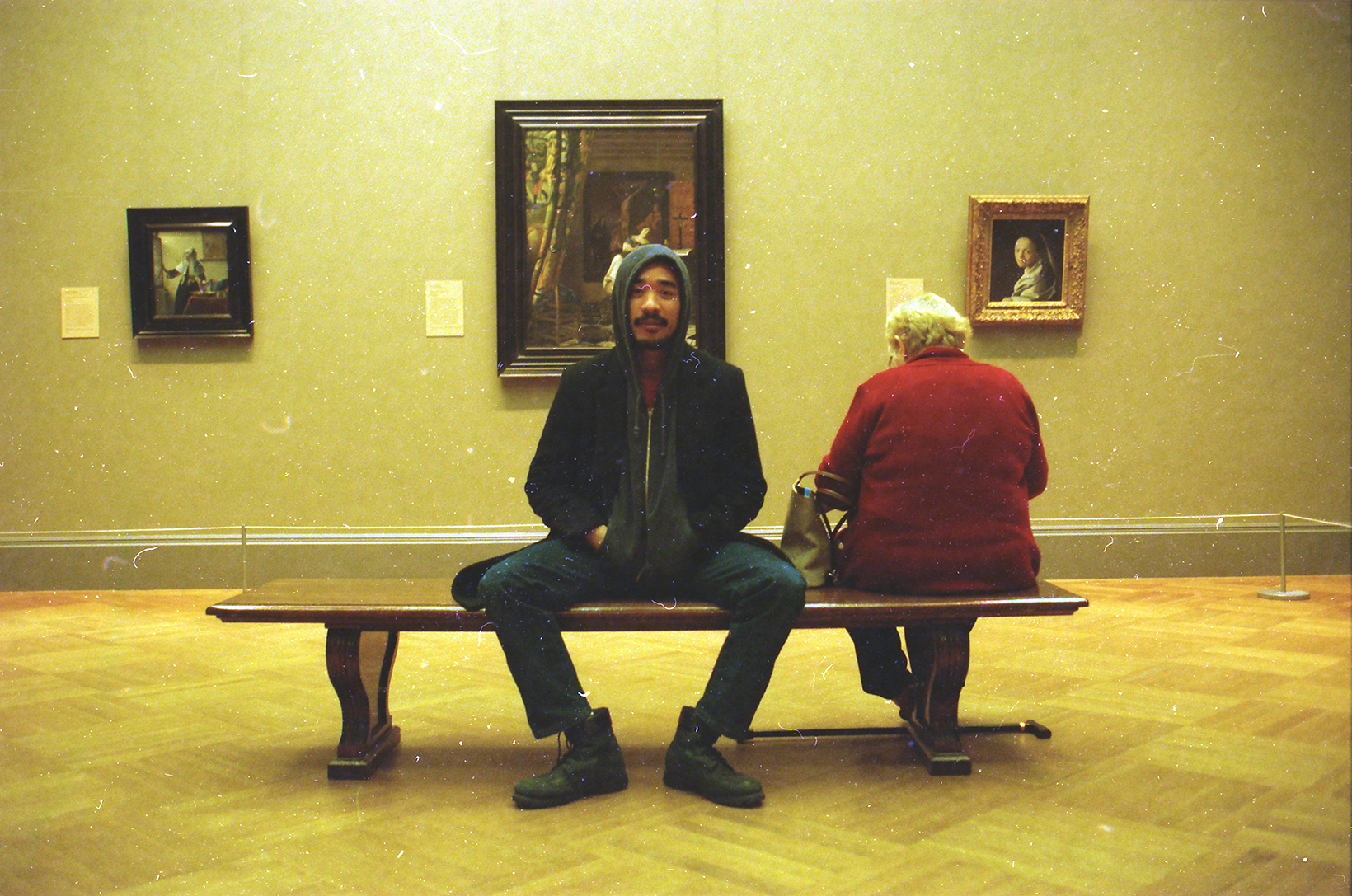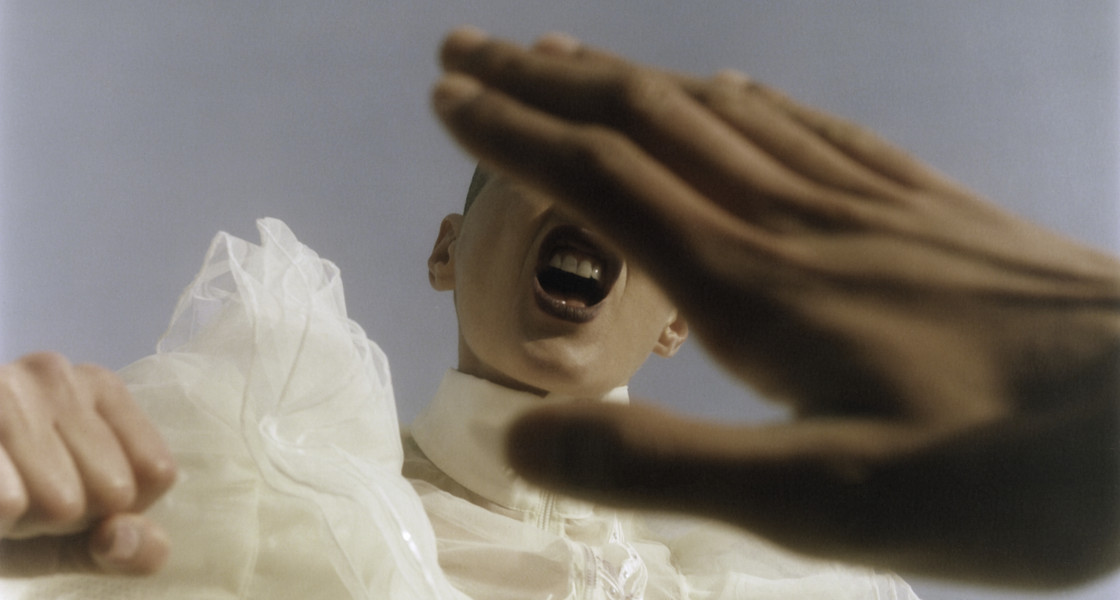 Document Journal x Calvin Klein
Here's a quick rundown of some of the artists who caught our eye.
Javarius Jones
Jones' captivating portraiture radiates Southern sweat and an understated sensuality. The Alabama-born artist captures friends and acquaintances, showcasing the first example we've ever seen of hair rollers and a hair fetish in a single photograph. With only two photographs in the show, the artist showed his dynamic range—and we're excited to see more of his work in the future.
Jan Philipzen
Philipzen's grainy black-and-white photos transported us to a hotel-motel-No Tell in Western Europe as we watched his face-tattooed subject levitate above the bed, like the spell—or hallucinogen—just kicked in. The artist's decision to allow the film's dust and scratches into the final image gave the entire scene a 'found-photography' look, and only serves to enhance the overall vision.
Andras Ladocsi
Transforming oneself requires a combination of discipline, mold-breaking and self-acceptance. These three elements are exceptionally represented Budapest-based photographer Andras Ladocsi's images. A light-filled gymnastic space with rings and mats is show next to a portrait of a clay-covered man who looks as though he has just burst forth from a statue. Completing the trio is a portrait of a woman laying on the floor, bathed in sunlight and making direct eye contact with the camera. The three photos are perfectly paired, and display the artist's talent for evoking abstract emotions through physical realities.
Alex Lockett
London and New York-based Lockett's large-scale prints from his series, Arizona Moments, gave us full Southwestern-surrealist vibes and brought to mind the physical manifestations of old gods and new idols.
Vasily Agrenenko
The human-esque forms in the three portraits shown by Vasily Agrenenko are perhaps what we'll all look like once evolution, climate change and the effects of pollution eventually collide. While not quite resembling actual people, the forms at least allow us to envision a post-human world where style is still an option.
Luis Alberto Rodriguez
One of only artists to present just a single image during the show, Berlin-based Rodriguez captures a subject's abstracted body that exudes strength and the kind of post-dance energy that perhaps only the likes of Teyana Taylor or Jennifer Beals could truly comprehend. The locker room setting and subject's contorted form reminds us how it truly feels to move your body until you're completely exhausted—and transformed.
Lucie Khahoutian
The four images shown by Armenian photographer Lucie Khahoutian blend elements of surrealism, collage and digital-reference that draw you in like a tarot card with a number of figures and symbolic details that would also be at home in a Magritte painting. Khahoutian's work takes photography in a curious direction—you don't know if the artist is using sourced or original imagery and each subject is surrounded with arcane details that bring on an alluring yet creepy look.
Bennie Julian Gay
Berlin-based Bennie Julian Gay creates both color and black-and-white photos that bring together realism with a sort of softness that makes his work feel almomst unreal. His goal as an artist? To "[make] people see the world as they cannot see it themselves."
'The New Vanguard' is on view now at Aperture Gallery until October 23.
Lead photo by Etienne Saint-Denis; all photos courtesy of Document Journal.
Fall Hard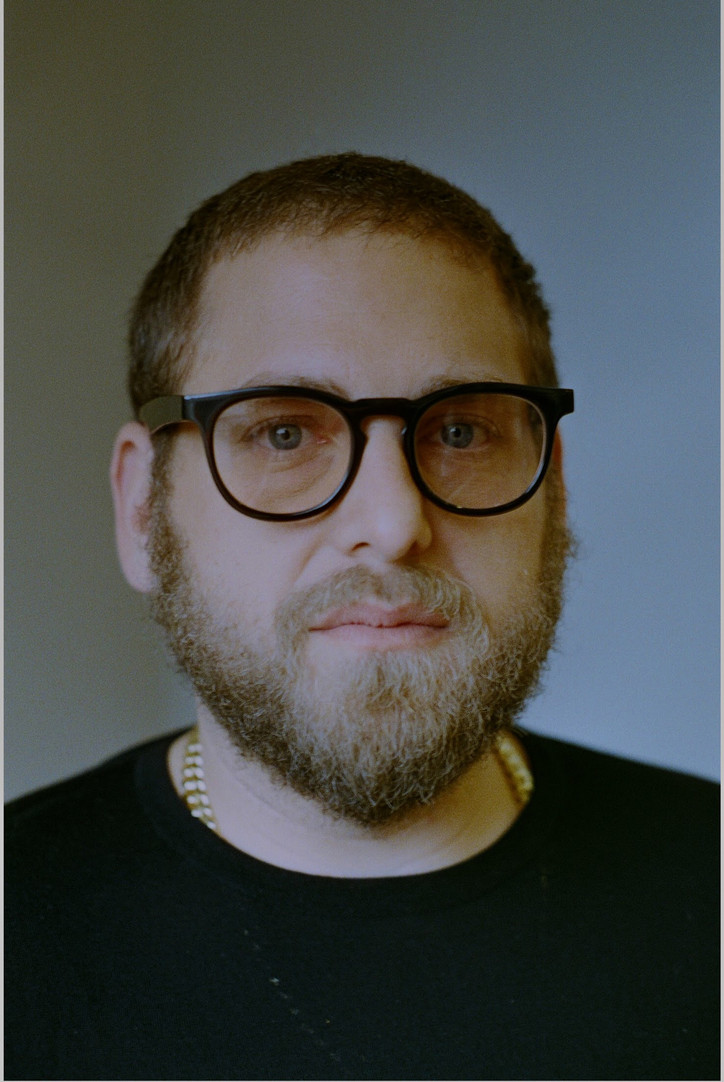 I left the screening unsure of how to feel. It was a lot to take in.
Men are not raised to be sensitive, vulnerable beings. Jonah Hill explores this concept through the antics of a particular crew of skaters 13-year-old Stevie becomes involved with. You witness the contributions, both small and large, made throughout that latch onto Stevie's innocent mind, brainwashing him into believing and perpetuating the toxic behaviors and ideals that men so often celebrate each other for. And you can't do anything but watch.
While Stevie is the main lens from which we view this world, every character has their own specific narrative. We see the layered complexities of racism, homophobia, toxic masculinity and other problematic normalities we still experience within the skate community, and society at large. But at the same time, we see how these boys support, and help each other, serving as safe havens from various levels of abuse at home; as coaches and teachers when it comes to skating, music, girls, life. Like the characters' own personalities, life, and most often, the truth, can be messy and of course, hard. But that's the beauty of growing up. And Mid90s captures all of it.
office got the chance to sit down with Hill, surrounded by his crew of teenage skaters, to talk about the film and overcoming people's perceptions. Read our interview, below.
First of all, congratulations!
Thank you.
I'm 23, so I have this flashback memory of being on my porch at home watching Superbad with my friends when I was 13. It's amazing to see a film so starkly different from where you come from.
Long journey, guys.
So, how did this process begin exactly?
I mean, I guess you could start there in some ways. That was a seed planted for me. That was a group of filmmakers—Seth Rogen and Greg Mottola—that made a movie that was their exact voice and different from what they had seen, what had been missing. So, it was sort of a seed planted in my mind that you can make something that's truly in your own voice. What's interesting is that people do expect certain things from you, but as an actor, you're a color in someone else's painting. I've been a good green for a long time, and I love being green—it's awesome—but if someone wants to paint purple over it, they're going to do that. I spent my 20s kind of doing things that people thought I should do as opposed to who I genuinely was. I'm my own person, I have my own voice, and what do I want to say? What kind of filmmaker do I want to be? And when I look at my heroes, like Mike Nichols, or people who started in comedy and went on to be amazing filmmakers—you only get one shot at your first film, you only get one swing at it, and from the people I love and admire, it came from a very personal place. So, I waited until I really had something to say and knew what kind of filmmaker I wanted to be, and that's why I chose Mid90s.
Have you always been interested in skateboarding?
Yeah, I grew up skateboarding in LA in the mid-90s.
Go figure.
I spent every day at the courthouse for four years—that's a place featured in the film—and I never got great. Like, even being around these guys—becoming friends, making a movie—it's exciting because I still would trade all of my filmmaking skills for Na-kel [Smith, who plays Ray]'s tre flip, you know? It gave me a real point of view and aesthetic, a group of friends, a family. It taught me about music, because everyone liked the right kind of music, dressed the right kind of way. It's like, you either have that outlook or you don't, so I knew it would somehow be a part of my first film.
I'll always have a job because life will always be hard.
How did you go about casting the project?
It was an unbelievable process. A friend of all of ours, Mikey Alfred, who I originally hired to just shoot skateboarding for the film and shoot behind the scenes, but he did a really great job and became a co-producer—he knew a lot of these guys and girls and brought them in. But Sunny, I saw a photo of him and then I saw him at his local skatepark. Then I brought Lucas one day to see what the vibe was like between them. I mean, it's a long individual story for each person, but each one of these people brought this movie to life. Each one of them. And I'm so individually proud and excited to be a part of their journey in this way.
The film had a really organic, authentic feel to it.
The hardest acting really is naturalistic acting. They weren't just playing themselves—they really had to become these characters, and that's acting. So, to do that, and have it look like they're just talking, and hanging out—that's so much effort on everybody's end. But that's what makes you an artist—going out of your comfort zone. Man, I just can't tell you how amazing it is to watch everyone here do their thing because the main thing about this movie, especially, is that if you give 99.9%, it's a failure. If you don't give 100% vulnerability, it's corny as fuck. So, I'm just grateful for everyone giving that 100% because it's really not easy to do.
Yeah, and this is most of their first time, right?
It blows my mind. Even watching it last night—it's funny because I've seen it a bajillion fucking times, but I was watching them watch it, and it just fills my heart in a way I can't even describe.
What's really incredible is that you took so many actors and gave them roles that were totally different than everyone would expect—especially with Lucas Hedges.
Well, look at my career! I've made a career out of it myself.
Honestly, the film is uncomfortable to watch in some moments. Was that intentional?
100 percent. I mean, I'm actually glad you brought it up because we'll have these amazing screenings, everything will be so positive, and there will be one person that misunderstands the blatant homophobia, toxic masculinity, the abuse—they view it as me celebrating that, and obviously it's shown so explicitly to hold up a mirror to how we were in the mid-90s, and all the things we have to unlearn. The way they talk to and about women, the homophobic slurs—it would've been so disrespectful to have retouched it with a modern lens because that wouldn't be the truth. The more poignant thing to do is to show how ugly it was, and have it be that blatant. In fact, I could have left that all out of the movie, but it was the only reason to do it.
I'm queer myself, and obviously hearing the word 'faggot' every other line at times, was not enjoyable for me. But you're right, it's the way it was and needs accountability.
Especially 20 years ago! When I grew up skating and people were saying that so regularly, one or two of those kids was actually gay. But the uglier it is, the more honest it is. And in regards to sexuality, the scene between Sunny and Alexa—he's not even enjoying the experience. He's terrified! It's not like, 'Hey, I'm about to go fuck this chick.' He's shaking. He only enjoys it when he realizes it's currency to raise up within the group. Popularity, you know? That's another important lesson to unlearn. To me, some of that stuff is the best stuff about the movie. So, it's nice to have a thoughtful conversation about it.
Right, and there's also, like you said, the fact that some people might see the film and think it's totally normal. So, it's really nice to hone in and flesh it out.
When Wolf of Wall Street came out, there was some major uproar. But we were making fun of those douchebags when some people thought we were celebrating it. I mean, I'm just here to tell the truth, and I respect the audience enough to take away what's important. I think it's ugly, I think it's bad, but that's what the truth is, and I need to it and have you walk away with something to really feel. Then, hopefully, we can get to a place where people realize, 'I don't want to be like that.'
Now that you've made your first film, what do you want people to know about you as a creator?
This is my first creation; my first album; my first painting. This is it, and all of my friends and family helped bring it to life. Hopefully, I'm lucky enough to make another one. But what I've learned, having had this long career and doing a lot of things that didn't come from my heart, I just want to continue making art that means something to me. Living a human life is painful and joyous enough to write about constantly. I don't need superheroes, or anything like that. To me, the human experience is a lot. It's like, facts: I'll always have a job because life will always be hard.
Teenage Riot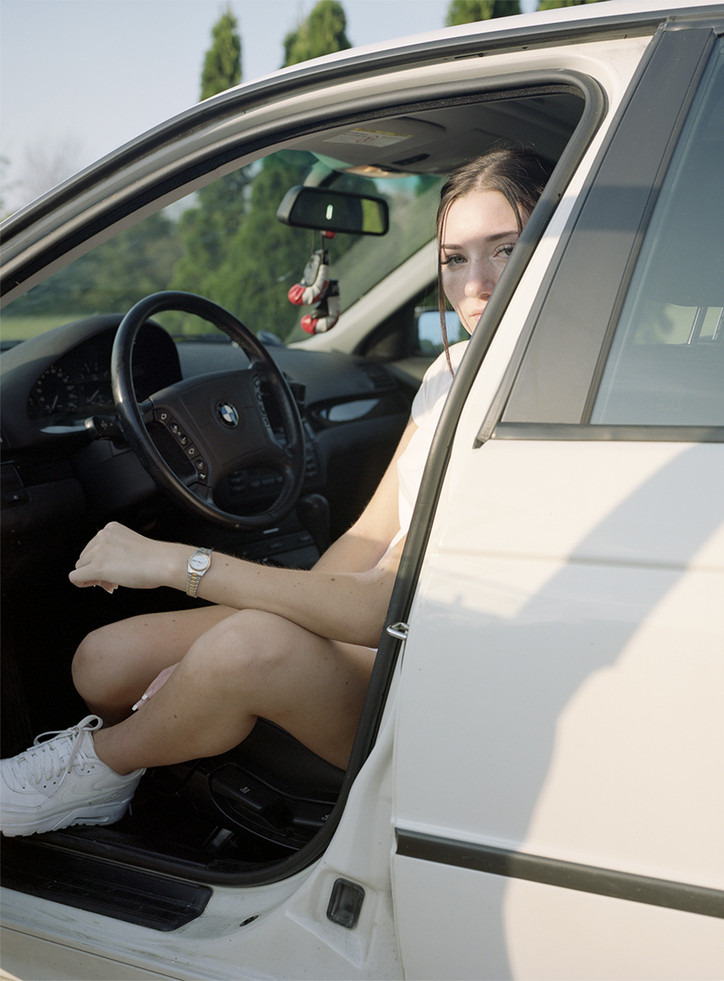 office called the photographer to talk about her new book, now available at the office Newsstand.
Where are you now?
I'm in New York now, but heading to Alabama tomorrow for ten days for another project that I've been working on since last year. I don't know when I'll finish it. I'm always working on many different projects at the same time and they'll probably continue on for the next five or six years. Whenever I have time or money, I travel to photograph for my projects.
What were you like as a teenager growing up in Japan, which has a very conservative culture?
When I was younger, schools were more strict than they are now. There were so many rules to follow and that's part of why I left Japan—because I knew there had to be another way.
Were you rebellious?
No, I was actually good at following the rules. I was a leader of the class. I was the teacher's favorite. Even if I had things to say against the rules, I kept them to myself. I was a good student. But I didn't really agree with the system.
What was it like coming to liberal America for the first time?
I went to LA for six months when I was 18. What I really liked about American culture is that you can really be yourself. You don't have to follow anyone else. It made me think that I wanted to leave Japan. America was a great place for opportunities. And at that time, I was really looking for what I wanted to do with my life. I thought that New York, especially, could give me options. It could open my eyes to discover things that I didn't know about.
How do you think it changed you, moving here?
It changed my whole perspective on life. Living here and working in this industry changed my way of thinking. I think it made me more vocal and stronger. When I moved here, I didn't really speak English. So, I learned through photographing people for this street photography magazine called Street. It was before the internet and blogs. And my roommate had an old issue of the magazine. I saw all of these photos of London and thought I'd reach out to the Editor in Chief and see if they wanted photos of New York. And so that's how I started. I was outside all of the time. In winter and in bad weather, I was always taking photos. I was very shy in the beginning, but I was forced to speak to people when getting their photographs, so I learned to not be so shy and my English improved this way. And before this, I'd never really thought about becoming a photographer.
It must have also opened up your social life a lot, as well.
Yeah I met so many friends and people from all over the world. Like, if I met some people from Iceland, I would end up visiting them in their home countries to photograph them.
How did you meet the four girls in Teenage Riot?
The place they grew up in really affects who they become. For the girl in Canada, she's my book publisher's daughter. I met her at the New York book fair three years or so ago. I was surprised how different she was from her parents, who are very cultural. She really likes Kim Kardashian and had really crazy eyelashes. I thought it was so interesting that she grew up in an art environment and had such dissimilar interests from her parents. That made me want to photograph her. So, I spent some time up with them at their home in Canada. Because the town is very small, all of the information she gets is from social media and the internet. She would wear Juicy Couture pink velour tracksuits and was really into Victoria's Secret. Every year I went back and she would change her style—it was always very different from the year before. And when she turned 16, she got her driver's license. So I would drive around with her in the white BMW her parents gave her.
Tell me about the girls in Brooklyn.
The sisters, 14 and 16 years old, were born and raised in Bushwick, in a kind of rough area. They're into smoking weed and boys. I thought it was really funny. So, I started following them around to the places they went.
The Japanese girl, does she remind you of yourself?
Yeah, she reminds me a lot of myself when I was young. She grew up in a Tokyo, in a really big city. She's very quiet, very shy. She doesn't know what she wants to do with her life. She has something inside—she just doesn't know how to express it yet. I think that's why I wanted to photograph her. She's a very typical Japanese teen.
The book seems very subdued. Why does the title have the word riot in it?
The title of the book comes from the idea that teenagers have something to say, but they're too young to take real action. So, they do little actions every day in their lives. And I find that interesting, what they choose to do. I wanted to document that.
How is it a progression of your last book, Untitled Youth?

That book was published in 2016 and was a simple portrait of teens in different countries. For that, I just wanted to focus on the beauty of youth. I shot them on very simple backgrounds so there's no distraction. Teenage Riot is kind of like a next step in that I wasn't only interested in a portrait of the teenagers, but also their lives—how they live. My projects are always evolving with each publication.
What does the next evolution look like?
Well, photographing teenagers is my passion. But recently, I've been photographing older people as well, and including landscapes and still lifes with the portraits. I like a documentary style.
I was going to ask why you don't shoot elderly people for instance, who have so much more behind their eyes.
Everything that goes along with being a teenager is so fleeting—they have beautiful skin and don't have to worry about their futures. They fall in love and think they'll get married. There's a freedom in the way you think as a teenager. They don't need to think about making money and paying bills. So, that's why I love this age, but then because they're young, I always need to get permission from their parents, who are more like my age. And then I'd meet their grandparents. So, now I'm photographing them, as well. And especially living in New York, I've met a lot of people from different nationalities and backgrounds. Like, I photographed this Russian family in Brighton Beach. The parents moved from Russia in the '80s, but their kids are American and they all speak Russian to one another. And their grandparents came from Russia, but they don't speak English even after living here for 40 years.
When you spend time with the girls, do you ever give them advice? In a way, especially with the Japanese girl, it's like you can speak with your younger self.
Well the girls already have their own strong opinions. I don't want to push them to think another way. I respect who they are. At the same time, if they ask me for my opinion about boys or what to wear or how to do makeup, I always give them opinions. One of the sisters is into art and asked me how I began my career. So, I tell her to do whatever she wants, to express herself. For my first book, I photographed over 200 kids over seven years. Some asked my advice about life, parents, sisters and brothers or girlfriends and boyfriends. I give them advice, but I don't push them too much. I'm just happy to listen to their stories.
What do you learn from them?
To remember how I was when I was younger—I was very pure and I trusted everyone and respected everyone. And now, like with anyone who grows up, it's not all about myself. You have to live and you have to work. There's some pureness and truth in my photography. They're raw and real and I think that comes from how I communicate with them. I think it's very important for my photography. I want to be innocent—I want to be pure.
How do you define honesty and purity?
For instance, kids in New York have a lot of information for everything. Compared to people in the small towns, the kids in the cities are already grown up. They know more. And sometimes they have attitudes. Sometimes they've already worked with some other photographers on their projects. And they'll ask me how much I'm going to pay them. So, I try to explain to them that this is my art project—it's not about money. I will show them my work and most of the time they'll understand and agree to work with me.
How do your parents feel about your work?
Well, I do not come from an art family so it was hard to make them understand about art and fashion and photography. I don't think they understand my work. If they see photos of flowers or landscapes, they think those are beautiful pictures to hang on the wall. But I photograph mostly people, so they don't really hang any of my photos up in their house. But they're just happy that I'm doing well and they're supportive. And my mom is obsessed with Instagram, so whatever comes out she reposts and tells people to buy my books.