Join the Cult of Craig Green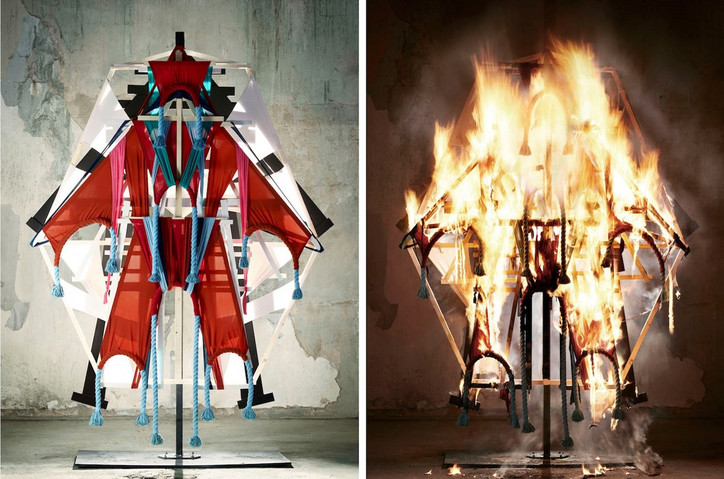 As a symbol of anti-commodity, a wooden man is set fire at the end of the annual Burning Man festival in the middle of the desert — a letting go of the ego, a ritual in worldly degradation. Craig Green taps into this urge via his collection's personification of a troubling paradise and by invoking of ancient man's self-adornment.
*Remember: bring matches.