Kevin, the Apocalypse, & Kevin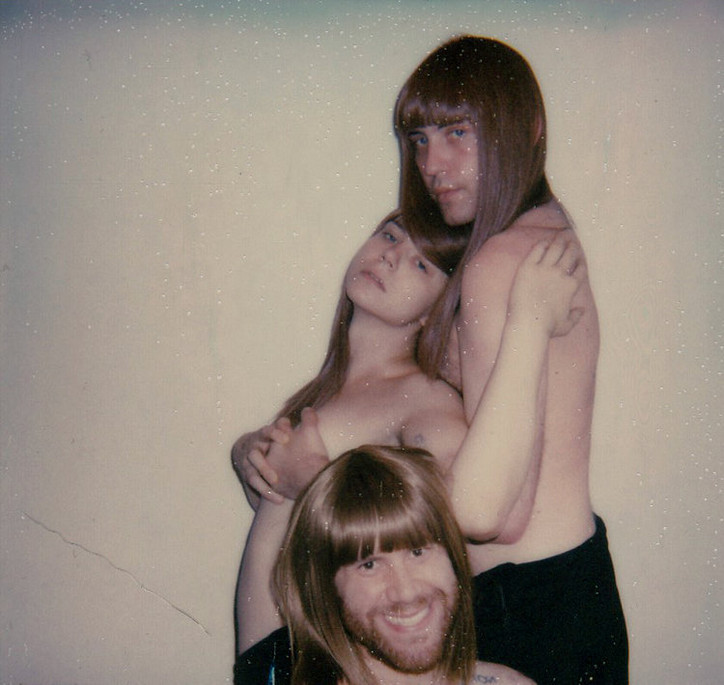 Dibeler has offered insight into death dreams and pop culture fandom with past performances, always upholding a signature soft-gore aesthetic and unfussy production with a "Dear Diary" archetype.
In a black tee and black spandex, Dibeler sets the tone with a hopeful yet self-effacing introduction. Joined by Adam Radakovich wearing a Wednesday Addams-esque black dress, riffs and rhymes ensue, but the true spotlight remains on Dibeler, or, Kevin: he goes into excruciating detail about the little bird he accidentally stepped on and recalls his trip to the gym where he stared at himself in the mirror and screamed for 20 minutes.
Dibeler's minutiae-driven storytelling ensues— and while the stories seem bizarre, he is able to make them feel relatable with his intense yet matter-of-fact delivery.
Kevin (Dibeler) beckons onto the stage his and Kevin's (Radakovich's) daughter, Kevin (Macy Rodman), who "tried to kill herself 100 times." Rodman exudes a certain coy sass in a short orange wig and shades, drifting between accents and volume levels, giving us hints of Nicole Richie on The Simple Life.
With a swift costume change and the addition of Tiffany Nicole, who rises from the audience to share her own grim, shocking soapbox: "my uncle fingered me at a Bat Mitzvah." Tiffany Nicole and the three Kevins are the last people on earth; their varying apocalyptic attitudes possibly reflect Dibeler's own fluctuating worldview.
The outro is from the perspective of Rodman, who falsely tells the audience that she actually wrote the play. A confusing finale lends itself to the show's freeform architecture and interchangeability between characters. Dibeler's raw and impassioned production leaves us wondering which parts were his own confessions and which were his fantasies. 
Everyone clapped and cheered as Dibeler stumbled around and dropped to the ground, "Don't talk to me for like, an hour."