Kristian Kirk on "N.Y. Body"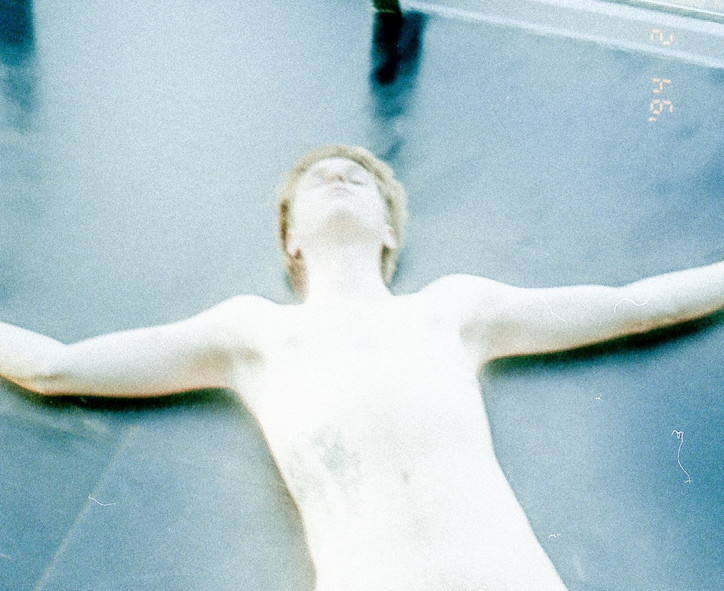 What does it cost to be a New York Body?
Nobody can function in the trance, as an unachievable target.
The game of social artifice is a burden- but watch it burn when you see a body naked.
The curtains close.
Flesh becomes law again. A return to the organic product. In a state invariably warmed by vulnerability, the naked body is alive again, and has unlearned the principals of artifice. The question here may be - does one really need to change their form for anything? 
We move in the city, uptown, downtown, gallery openings, dinners, warehouse parties, basement shows, projecting different identities. Our thirst for success motivates these actions, permeated by the compulsive weight of New York City, but this questionable pursuit is tiring as we lose sight of who we are, who we were and who we want to become. 
THIS INSTALLATION IS AN EXHIBITION OF THE BODY'S PERSON- ALITY.
Installation, Creative Direction, Performance by Kristian Kirk
Curated by Paul Zoloft
Film and photo by Ankit Bagchi