Last Night with Clarisonic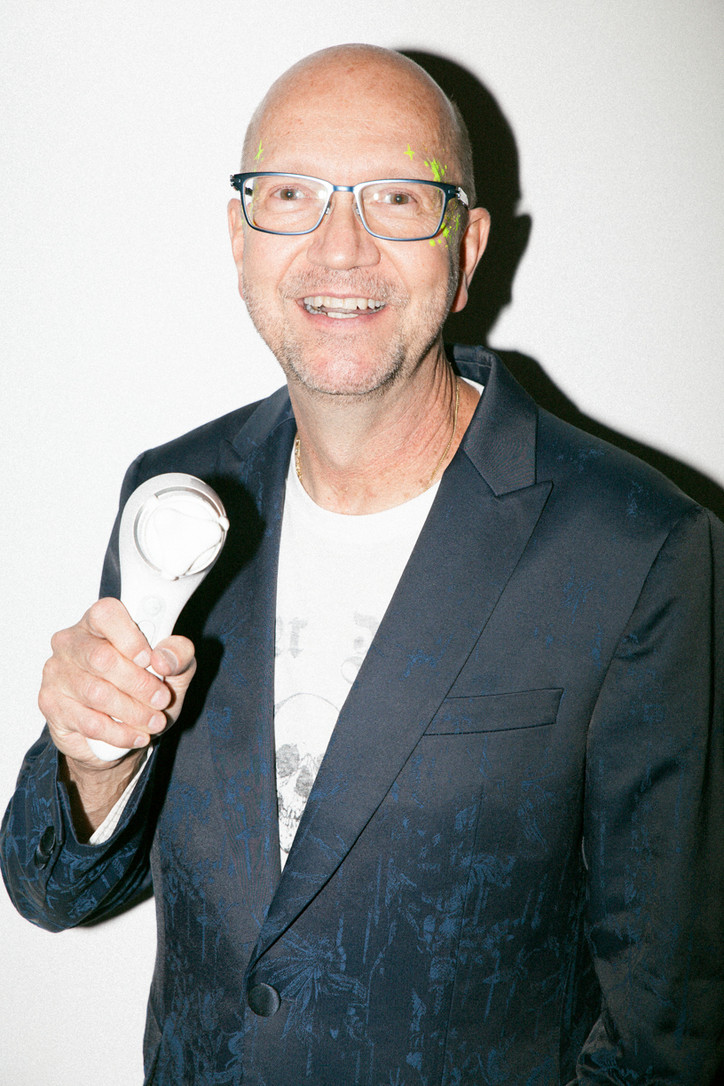 They had also set up sinks, where the girls were able to see for themselves if the device could actually satisfy their skin. 
The selfies began, the images simultaneously being sent off, to be printed on a t-shirt each event-goer could take home at the end of the evening— something that only seemed appropriate for this almost annoyingly attractive group. To say the least, the immersive layout offered a unique, and interesting night out. As we waited for the full makeup experience— each girl would be pulled from the main area to get their makeup done— we mingled around the blindingly white tables, eating, sipping— some, already done-up, sparkling. Curious, and honestly skeptical about the whole beauty product game, as we chatted over crudite, I asked around about the bright Clarisonic brushes before us. 
Here is what I learned and noticed— the device brushes are very, very soft. "Very soft", was probably the first statement from every influencer and event-attendee I met— from the designer twins Coco & Breezy (remember those third eye glasses), to the Suarez sisters. Even the DJ, @elledeenyc, removed her signature heavy, black, silk hood to press the bristles against her cheek. I also learned that apparently Dr. Robb, the Clarisonic founder, is not a fake doctor like Dr. Oz. 
Not only is he a brilliant scientist who studied infectious diseases, but makes for a pretty wild party host. He is an actual academic, eloquent and impressive— and because he had sparkling Blacklight stars painted on his face, speaking to this scientist didn't feel intimidating. Overall, it was a new type of night— and we had lots of fun. Skincare doesn't seem so scary, now.