Linder Men's Spring/Summer 19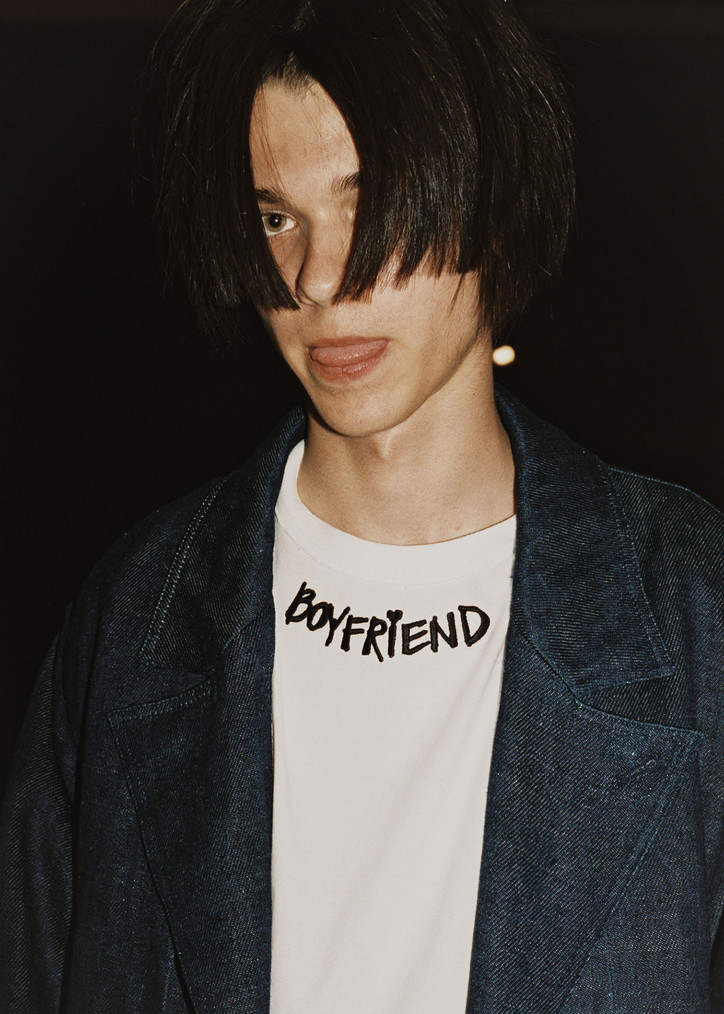 The presentation itself continued with this theme. Held on the Public Hotel rooftop during peak summer sunset hours, the harsh concrete walls aligned with a certain harshness in the styling. "I wanted the whole vibe to be more severe," Millar tells us. "A reminder that we are in the grit of the city, the hair was a blunt cut, the styling a little more street etc." 
Projected behind the models were "gay affection" clips from Anime montages and "nature scenes from a Russian fairytale," a layer of the presentation meant to emphasize the hope Millar feels towards fulfilling your desires. "I supposed I kind of have a sense of hope for more, and I want others to have that — to feel understood through the message of the collection to continue on your path and fight for what your heart desires." 
Check out backstage photos from the presentation below.