A look at Isabel Hall's debut collection, "New York Romantic"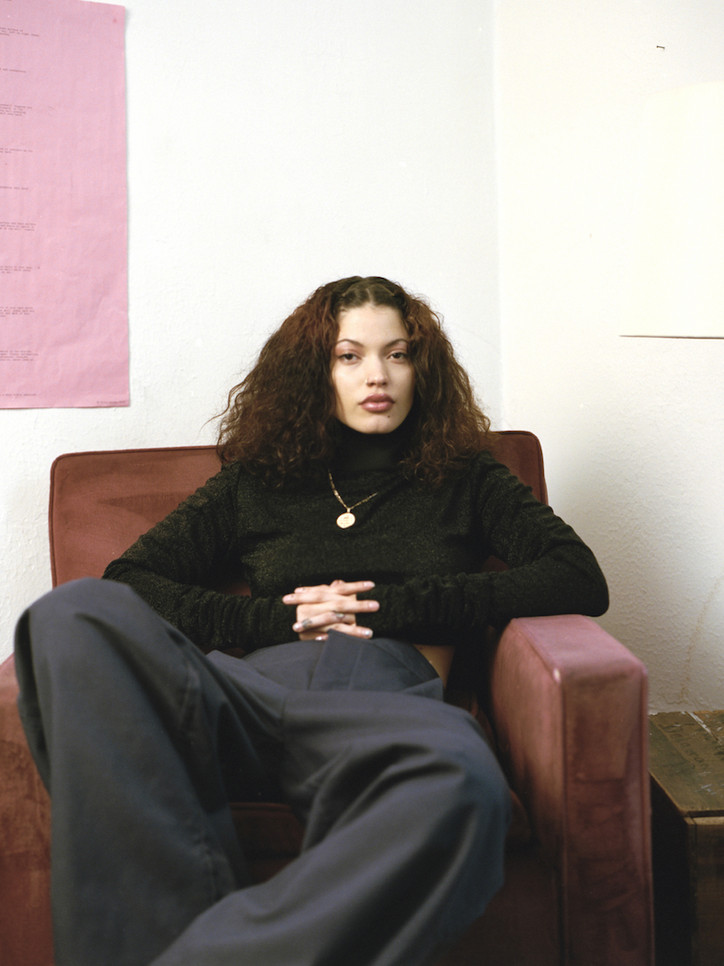 At its core, Hall's collection is "based on the attitude of New York women."  With oversized silhouettes and color schemes inspired by uniforms (navy blue, forest green, camel), the pieces emerge from Hall's desire to create edgy workwear for women.  Through her informal take on power suits—a woman's power suit without the shoulder pads—the collection eschews traditional feminine cuts, but doesn't lose the power or shape.
Yet her pieces are still filled with strong feminine elements. One of the standout garments—a shimmering jumpsuit worn by Rihanna in the "This Is What You Came For" music video, made when Hall was still a student at the Pratt Institute—is an extension of boxer shorts and socks the designer made from the same material. Here, she has transformed an ultra-feminine fabric into a shapeless one-piece that is truly antithetical to girlie, skimpy lingerie. The way Hall weaves femininity into comfortable, traditionally masculine cuts and injects youth into her garments is a nod to both the versatility and confidence of New York women, and the illustrious coolness of the city itself.
See more from Isabel Hall here, and check out our feature on Maxine Ashley here.