Looking at Lviv, Ukraine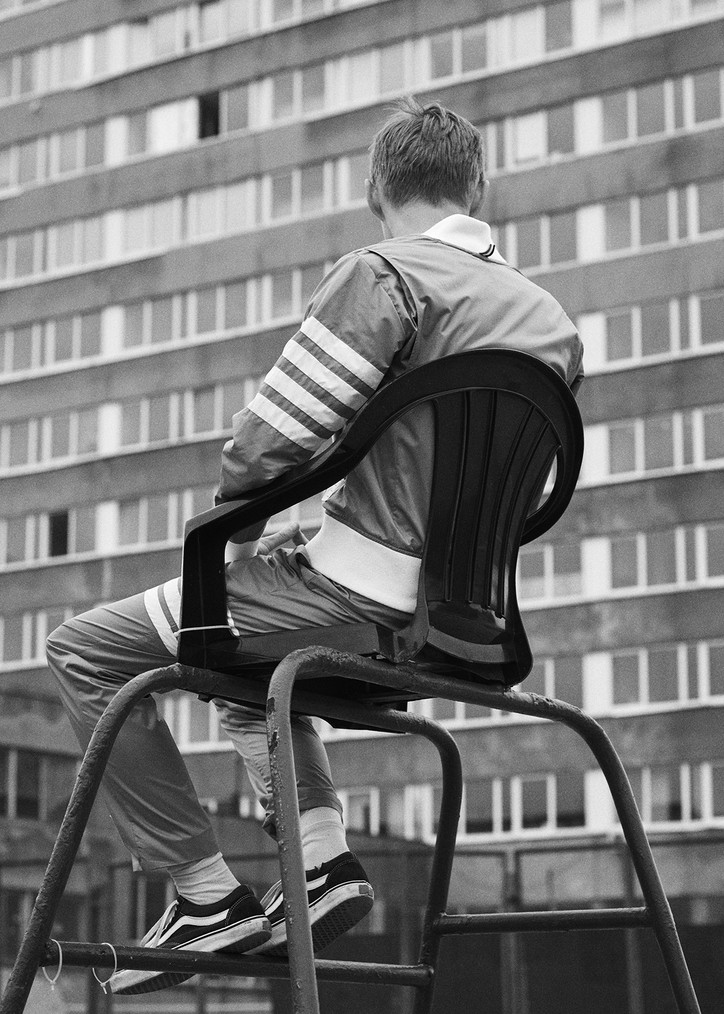 Around six years ago, when I moved to New York, I was working as a barista in Greenwich Village. Everyday we had a man coming in around noon, in a perfect suit, always for a cappuccino with extra shot of espresso. I had never seen suit been worn with shorts before. I only knew that that man's name was Thom. Years later, I started assisting photographers, and realised that had been Thom Browne— one of the best American designers. After building my portfolio, I got a chance to meet with the Thom Browne design team. They were drawn to my personal project, shot in Ukraine, where I was documenting Ukrainian youth. I was about to leave New York, to work on the project, again. And that was when we came up with the idea of a series of portraits of Ukrainian youth wearing Thom Browne. Just days later, I returned to my hometown, Lviv, in Western Ukraine, with two suitcases full of Thom Browne's clothing.
These are strong, independent people, disregarding their hardships to keep their heads up. Four years ago, Ukraine made major news, for the revolution, followed by war, where thousands of people gave their lives. Nearly 50 million people struggled to start a new chapter of our history, find a new "identity". I was one of them, so I went back, to the old gym where I used to train, the theater where I saw a play about New York, seeing friends from the past, meeting people randomly on the streets. And, after all I saw and heard, I can say that hard times had truly made us.