Louise Trotter Joins Lacoste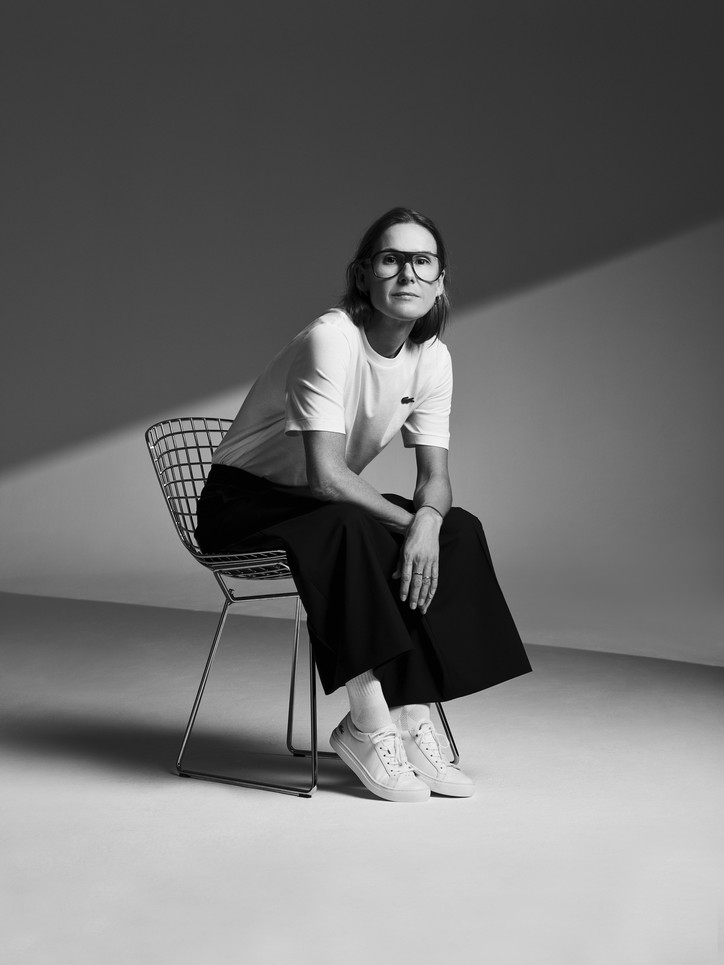 "We are very happy to welcome Louise," adds Thierry Guibert, President of the Lacoste Group. "Her visionary approach on lines and materials, as well as her expertise in creating highly technical pieces will be real assetsto strengthen the positioning of our collections."
Over the years, Lacoste has become known for their classic sportswear, in which you can play tennis and hang out after the match. In the photo accompanying Trotters announcement, she wears the brand's trademark sneakers with wide leg pants and a plain white Lacoste tee. It's clear her minimal yet sporty aesthetic will maintain the brand's simplicity and effortlessness, while adding a dose of tough girl femininity and Parisian cool.
And in this industry, one woman's win is all of ours. So, trust me—we're ready to celebrate.
Photo by Cyril Masson; courtesy of Lacoste.