LVHM Prize Finalist - Matthew Adams Dolan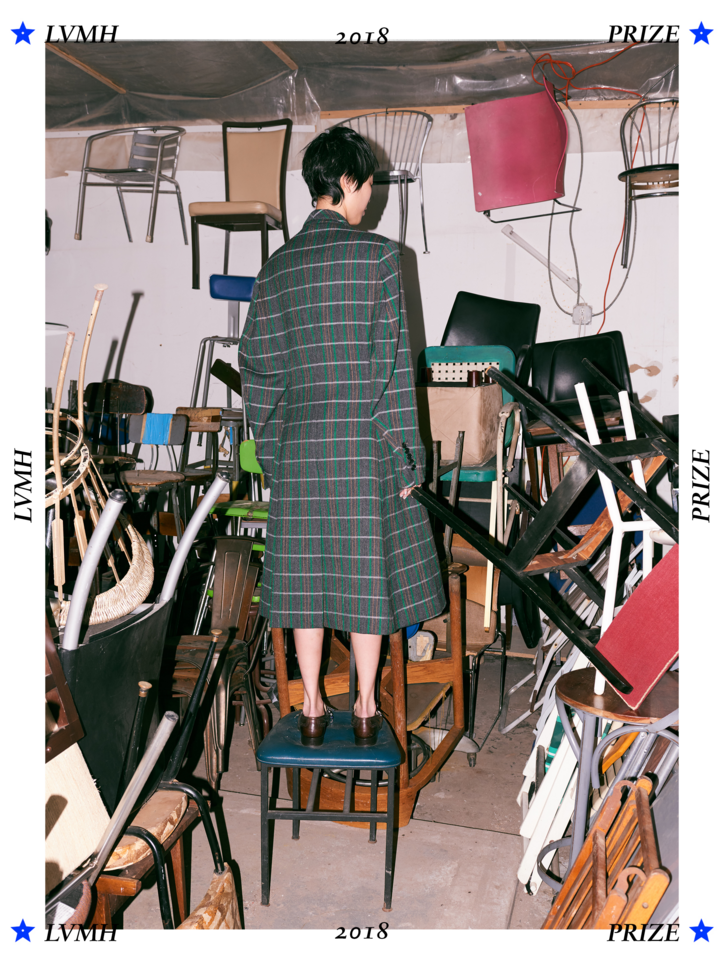 His highly realized attire might appear able to convince you otherwise, but truth is— Dolan did not always dream to do fashion. At the age of 17, the designer won a scholarship to visit the National Gallery of Australia, with aspirations of becoming a curator.
The Matthew Adams Dolan world is centered around the legacy and evolution of American dress.
In an event no short of fate, a Vivienne Westwood retrospective happened to be on display, and that exhibition would change the course of his life. For the first time, Dolan was able to see the link between fashion, art, and culture, and how each realm could inform the other to create something beautiful.
Arguably it was this 'aha' moment that day the National Gallery that formed the quintessence of Dolan's fashion philosophy: Each article of clothing as an exquisite amalgam of past, present, and future, a beautiful embracement of where we have been and where we are going.
It is all about juxtaposition; elitism and democracy; young and old; street and chic.
What first put this designer on the fashion map was a reinterpretation of the most iconic 'American uniform', the denim jacket. More recently, however, Dolan has been playing with the idea of aesthetic heritage in other ways. Re-working and deconstructing other classic American staple pieces, such as the polo-shirt and the tuxedo, the designer is now approaching garment construction in an increasingly utilitarian way.
Dolan, 30, has already cultivated a rather impressive cult-following in his short two years on the block, which includes the likes of mega-star Rihanna. His success to date is in no small part due to the two paradoxes that have come to define his aesthetic identity: streetwise yet sophisticated, and unconventional in his approach to convention.
In a turbulent political climate, we seek to explore and challenge the American identity, mediating on what it means to be an American now— how a progressive vision of Americana can be presented to the world through the subversion of traditionally American signifiers, reimagining them as a modern American wardrobe for an inclusive and celebratory generation.