LVMH Prize Finalist - Bethany Williams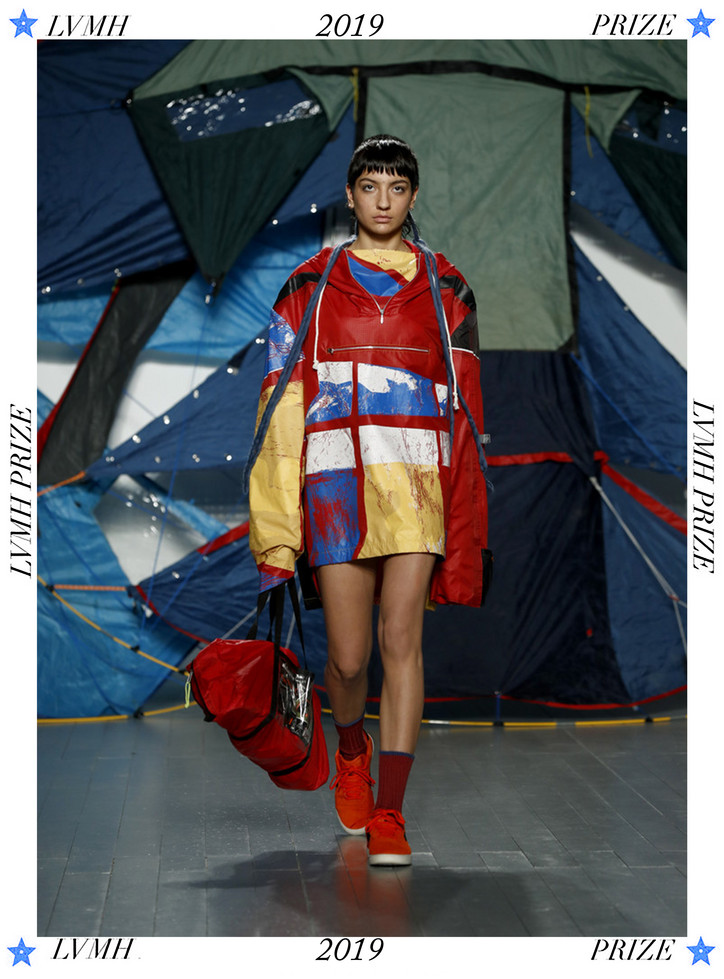 The tide is changing in the world of fashion and office favorite Bethany Williams is at the forefront of that wave. While this British designer might be fresh on the fashion scene, her commitment to environmental sustainability has inspired us to be the change we want to see in the world...and make it fashionable.
Whether its repurposing materials or allocating the proceeds of each collection to a diverse body of charities, Williams has made it clear to us that you can do what you love and do good at the same time - take notes.
Tell me how your most recent collection benefited women.
I worked with "Women of Change," an organization that focuses on providing nighttime outreach for women-they have a van that drives in between Tooting to Brixton through the evening They also provide and support for elderly women in the community, for women with mental health disorders, women facing domestic violence, and women engaged with sex work.
I find it so interesting that you design for men, but many of the charities you work with are female-oriented. Why?
I really enjoy designing menswear, I prefer wearing menswear myself. I like the idea of men being feminists and supporting these organizationsand through buying the clothes, whether it's consciously or subconsciously.
How many of your pieces are recycled? Where are you sourcing your materials from?
The last collection we made was specifically about Liverpool, so we worked with the Liverpool Echo, which is the local newspaper. I reworked it to make it into a handwoven material, and then we have all of the yarns that were donated from Italian mills, which would otherwise basically be deadstock. We mixed them together then waxed it so that it became a waterproof material. So everything for that collection was either organic, recycled, or reworked material. There are so many selfless aspects in the way you create.
What is the ultimate goal?
My 10 year plan would be to hopefully set up my own ethical production training program in the UK so that we could engage more charities and eventually train and employ the people that I meet. I think it's important to break that pre-existing cycle.
Top 3 designers (dead or alive)?
Walter Van Beirendonck, Matthew Neuman and Martine Rose.
What's one convention you hope to challenge with your brand?
I hope to question existing systems and provide an alternative method.
When you aren't designing you are …
Oh god. At the minute that's all I'm doing-either cutting out, designing or embroidering. I'm not really having much down time.
The year is 3005 and someone is curating a retrospective of your brand, what would the title of the exhibition be?
"Alternative Systems for Fashion".