LVMH Prize Finalist - Doublet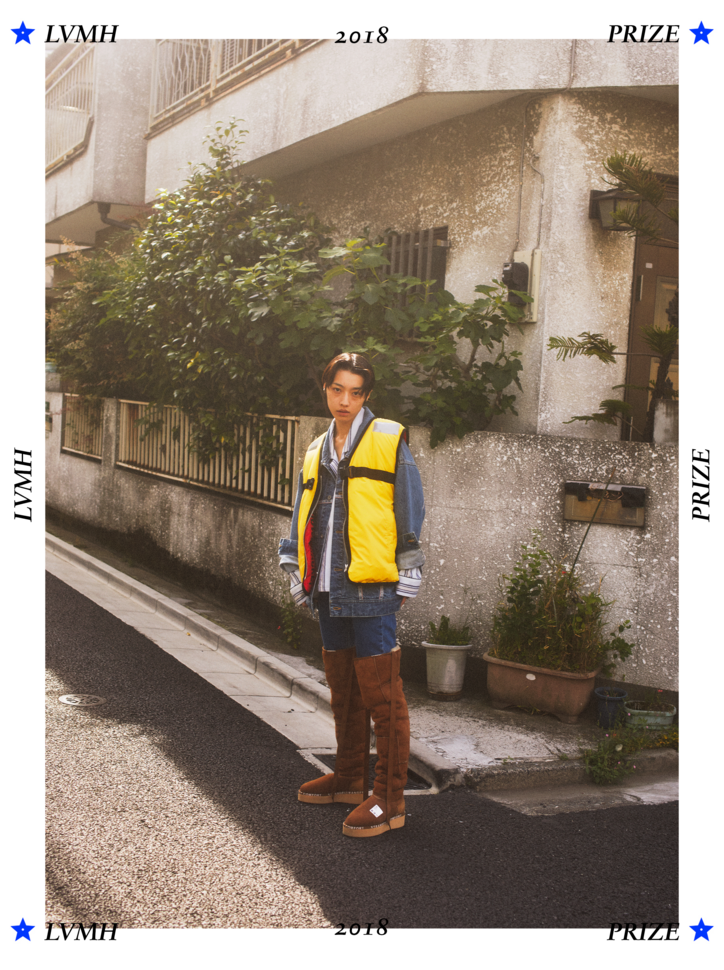 Despite their prominent place in the industry, Doublet derived their name from a game founded by the famed and fantastical writer Lewis Carroll— a genesis narrative not dissimilar from the design collective Vaquera, who, when I had interviewed them for issue 8, spoke to how the Surrealist game Exquisite Corpse correlated to their practice's process. But after drawing from historic drawing games, the two designers diverge, in the best of ways— which could easily be the secret to their separate successes. While Vaquera veers towards hyperbolic irony, Doublet has defined their designs as the aesthetic antethesis. 
And this is what the Doublet team has taken on. 
While working side by side for the major Japanese designer Mihara Yasuhiro, Doublet's designers, Masayuki Ino and Takashi Murakami, discovered they had a mutual objective. The drive to do something different, to take the risky route of realizing themselves as figures in fashion, outside of an established house, to stand alone, surpassing definition, and declaring their own identity outside of the industry's dated formalism.
I'll say it again— I don't agree with the adjective "subversive" when it's close to any type of fashion content. But once in a blue moon, we all have to take one for the team. 
Doublet, the game, an artful, although ambiguous activity which first appeared in an issue of Vanity Fair from March of 1879—  is an amalgamation of math, and articulation. Transformation is the goal of the Doublet— taking a given word, and arriving at another, by changing only one letter at a time. 
This time, the team is Doublet, who, if anyone, is well deserving of the word. While there are often few worlds within fashion— clean, well-constructed work translated through old-school techniques, often coming out of Nordic and Asian areas, and the trendy, socio-political slash avant-garde attire often originated in Europe or the U.S.
Doublet does it differently. Forgive the repetition of that word— but for them, it is beyond fitting. Imagine the anal approach of Rick Owens, if he was inspired by Supreme, and then handed it over to Vivienne Westwood. Doublet is punk, perfect, and definitely done well.
Curious for more LVMH? Check out our conversation from one of the other finalists from this year, Samuel Ross of A-COLD-WALL*, here.
PS if you are wondering where to get your fix on retro pen-and-paper games that have powered posh designers— meet Vaquera.