LVMH Prize Finalist - Rokh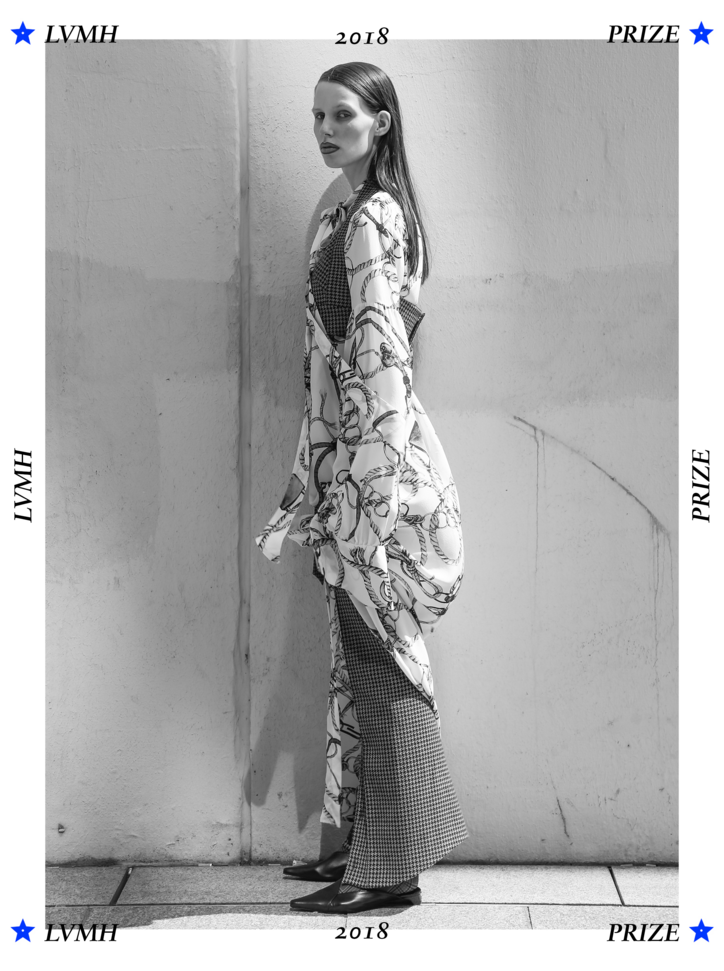 "I think it is a forever evolving story. Of course, I believe and love every individual piece, but also love it when it is not complete. [The] beauty of imperfection."  
Rok replies with realness, and a relish that is equally emotional as it is evoked in his actual designs— which draw from his diverse background transitioning from South Korea to Texas, being raised in a caravan, and finally finding his way into the world of haute couture where he worked his way up to a top tier spot under Phoebe Philo at Céline.
While many modern designers are driven by deviousness and "disruption", there is a tangible appreciation of the aesthetic and technical tradition of the historic French fashion houses he was taught by. Rokh's revelatory designs do the difficult task of translating the honorable essence of elegant European femininity, while finding an avenue to adapt to the current cultural climate, and speak to today's socially-aware style scene.
Despite being the day before the reveal of the prize, Rok spent some time talking to us about his practice, his process, socks, and Kobe Bryant.
What is your favorite children's story?
I know it is not a "children's story"— but I used to be obsessed with Dexter's Laboratory.
If you could have one season all year, which would you choose?
Winter. I love the cold breeze in the morning. Gives a little fantasy and tingle… also, coffee tastes better in Winter, just saying.
LeBron James or Stephen Curry?
Both fantastic players— but can I mention Kobe Bryant?
What was your most notable memory from attending high school in Austin, Texas?
I lived in Austin up until before middle school, so my memory in Austin is all about my childhood. Running into the forest and jumping into spring pools. My father is an economist with more of a free spirit, so he used to live in a caravan— which from my memory is so strangely beautiful.
Socks or no socks when going to bed?
I prefer without socks.