Maisie Willen Launches in Los Angeles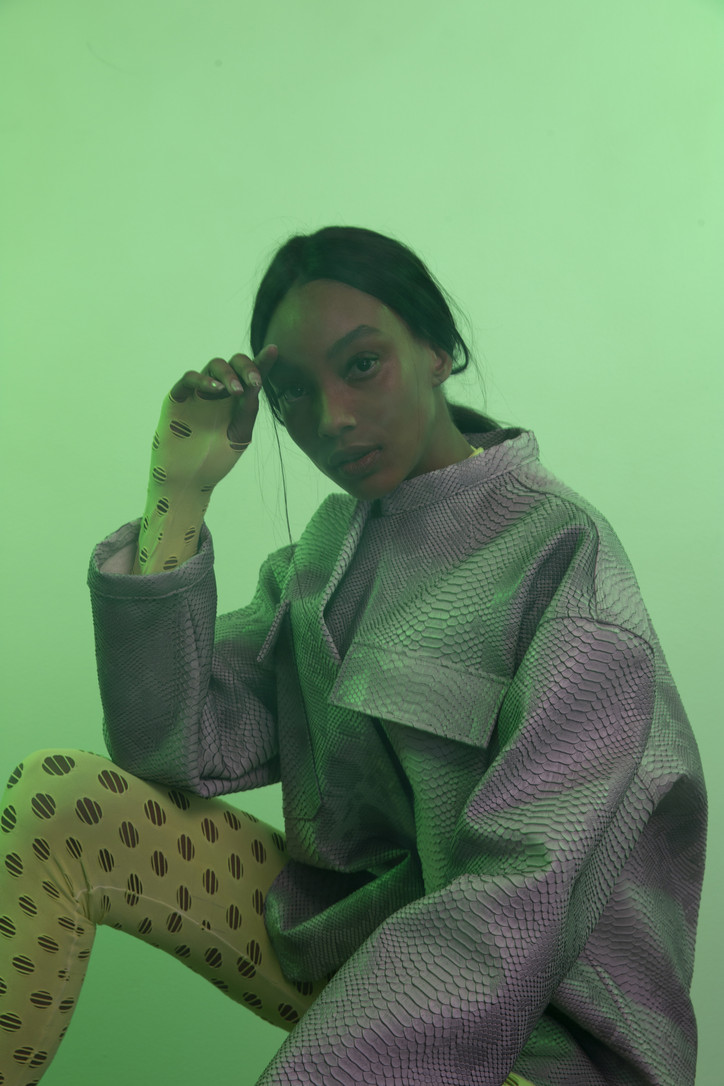 The setting was Night Gallery, a notable spot frequented by the most fashionable in the LA art crowd, which made an eclectic yet appropriate backdrop as the models strewn across the gallery were purposefully posed against the art itself; the guest list for this first sneak peek provided entry for "friends and family only"— and one of them happened to be Ye himself.
The collection stands out— and there is no room for lack of success given its impeccable style and sleek structuring. Eye-popping colors and crowded prints are undeterred by the cut-and-sew simplicity, and complemented by the clear, skin-tight silhouettes and range of complex textures. Jersey, mesh fabrics, slinky lycra, and snakeskin are a surprising symphony when worked into pieces that speak to the true technical precision of a pro like Schloss. office sat down with the designer herself for a second during the busy event to pick her brain on the process of bringing her dream to life.
Why LA versus New York for your first presentation?
I am based here, of course. But also, I feel that I have such a strong community here in LA, both personal and YEEZY… LA is really where can connect to.
What do you think the message, or statement of this collection? Where did you draw inspiration?
I looked at gymnastics and robotics. I was really aesthetically drawn to that. Also have drawn personal parallels into my work— I am very regimented, systematic, and alternatively, very organic and playful. That is what gymnastics is— very strict, but it looks beautiful.
I almost see that in a parallel to modern fashion, how we draw from sports in such a heavy way, but there is this element of high fashion, elegance, incorporated into styles like streetwear. I see that especially in your use of Yeezys in the looks out there. How do you think YEEZY itself offered you inspiration or influenced the work?
Mainly in the silhouettes, which are very easy, fun, purposeful, and are someth8ing I really care about. They have some very playful prints and colors, but are simple in silhouette, andand thoughtfully put together.
Where do you hope to go with it next?
Continuing to build the brand, bringing in more categories with more seasons!