Mama & Me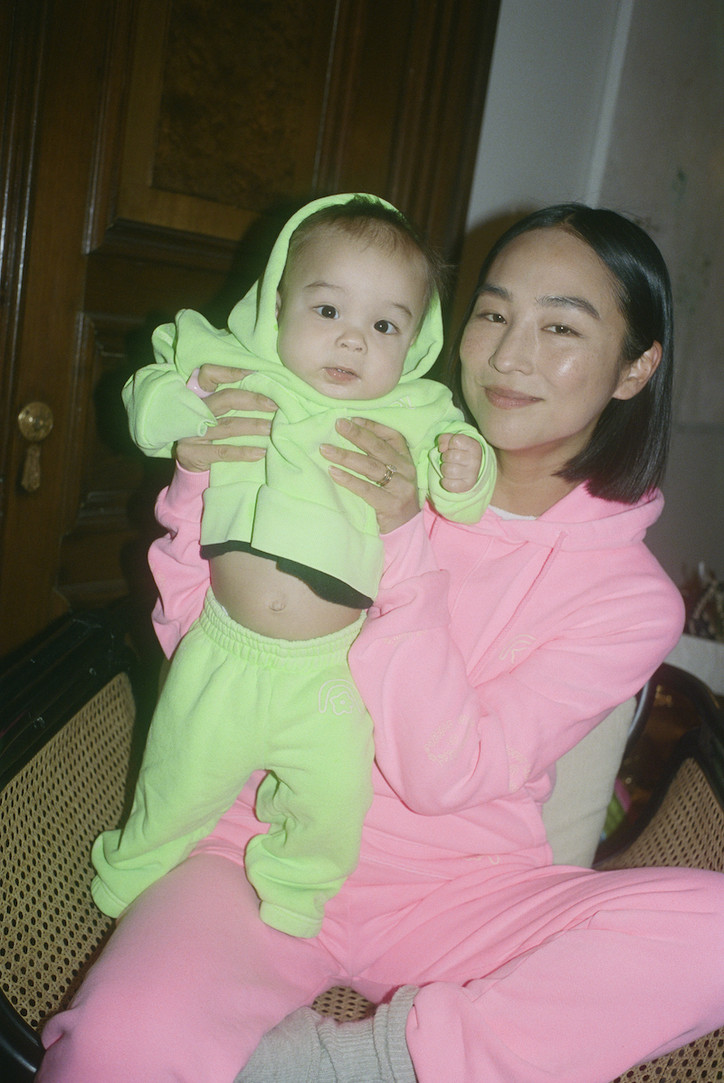 What was the catalyst for this collab?
Kathy Lo — We have worked together for a few years now! I love Sandy! I have always thought about doing a collaboration with her because I admire her and her designs. Also, a super cute idea for parents to match with the kids — who wouldn't want to do that?! And we finally made it happen!
Sandy Liang — I've worked with Kathy for a while now and now we're good friends. We just thought it would be a fun idea to have matching outfits for parents and kids.
Which common ideals between Two Bridges and Sandy Liang are showing in this collection?
KL — Fun and comfy! Not many people know, but I wore sweatpants and hoodies probably throughout my high school years.
SL — Playfulness!
Best part about teaming up?
KL— The best part about teaming up is that we have already known each other for a few years from working together and I know what Sandy is like. She's pretty chill, but can also give you a straight answer — she doesn't F-around! We also photographed Greta lee for this collaboration, who I'm obsessed with! I thought it would be fun to photograph her and the boys in their home environment. When you're a parent, you're basically hanging out at home. Back and forth with the kids, from the living room to their bedroom, then your bedroom, then the hallway...etc. We captured that in the collaboration.
SL— Hanging out with Kathy. We got to shoot our friend Greta Lee for the images. That was maybe the highlight for me. I love her family and I love her house! I love Greta!