Margiela S/S '19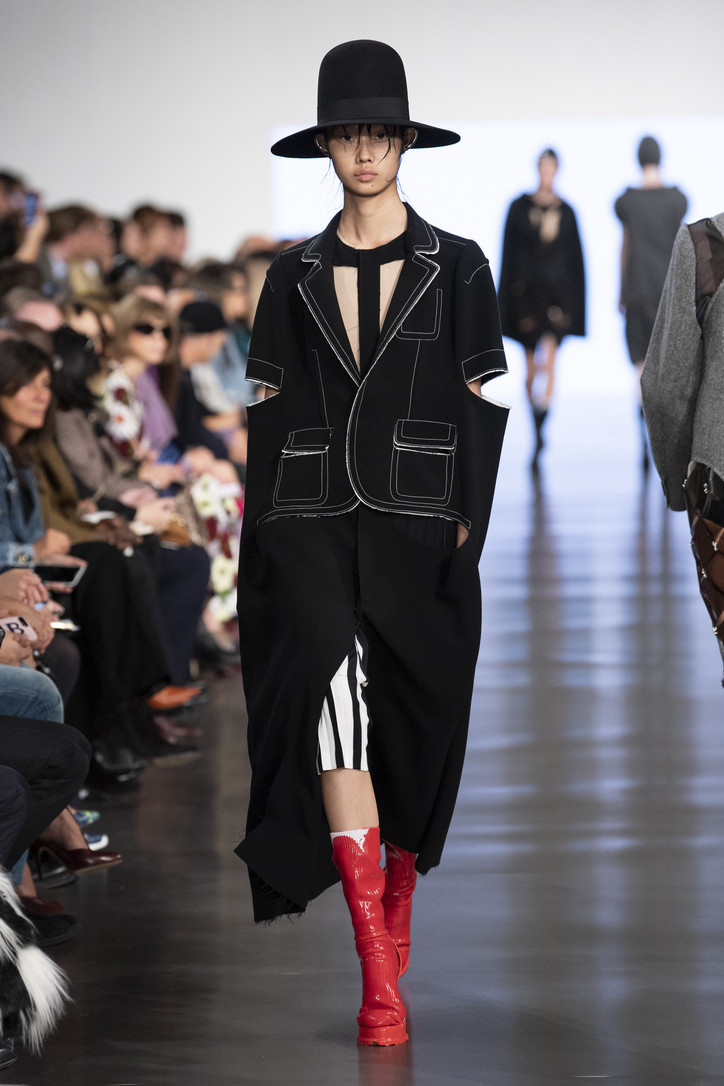 In the collection, that was seen through the visible cut-and-sew patterns on each garment––at once, reminiscent of the pattern-making classes he probably took all those years back at CSM; and the ways in which each garment disregarded all the rules.
With layered pieces and multi-functional details, each of the looks were both incomplete, yet also over-finished. Everything could be transformed and worn again in different ways. And the major accessory this season was a black felt top hat à la Erykah Badu.
As for the new fragrance, Mutiny was inspired by a group of Margiela "muses," including Quinlivan, Sasha Lane, Willow Smith, Molly Blair, office 08 cover star, Princess Nokia, and Hanne Gaby Odiele, who walked in the show to an updated version of "Tainted Love" by longtime Margiela collaborator, Jeremy Healy.
At his last Margiela Artisanal presentation in July, Galliano was focued on the future––models wore VR headsets and carried iPhones that were physically (and literally) attached to their hips. But for his S/S '19 range, it seems the designer was looking towards the past, as a way to inform his present vision for the brand, and continue transforming it in the future. "Everything is about a memory," he said backstage after the show.
Peep some of our favorite looks, below.
Photos courtesy of the brand.