Sign up for our newsletter
Martien Mulder Launches "The City Beautiful"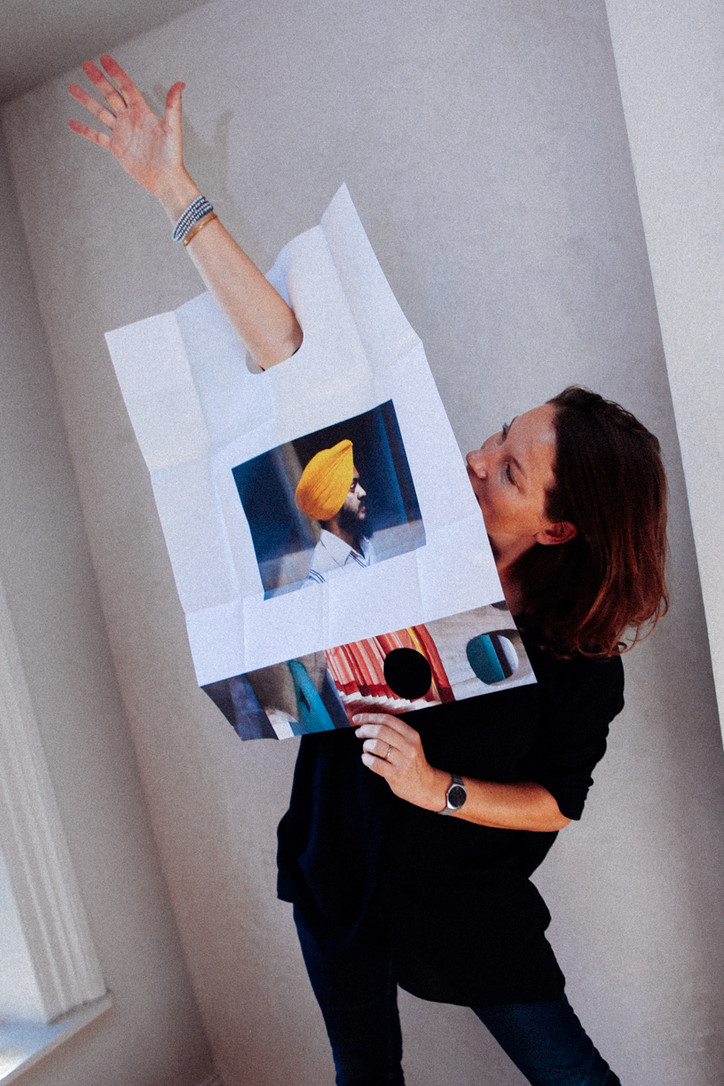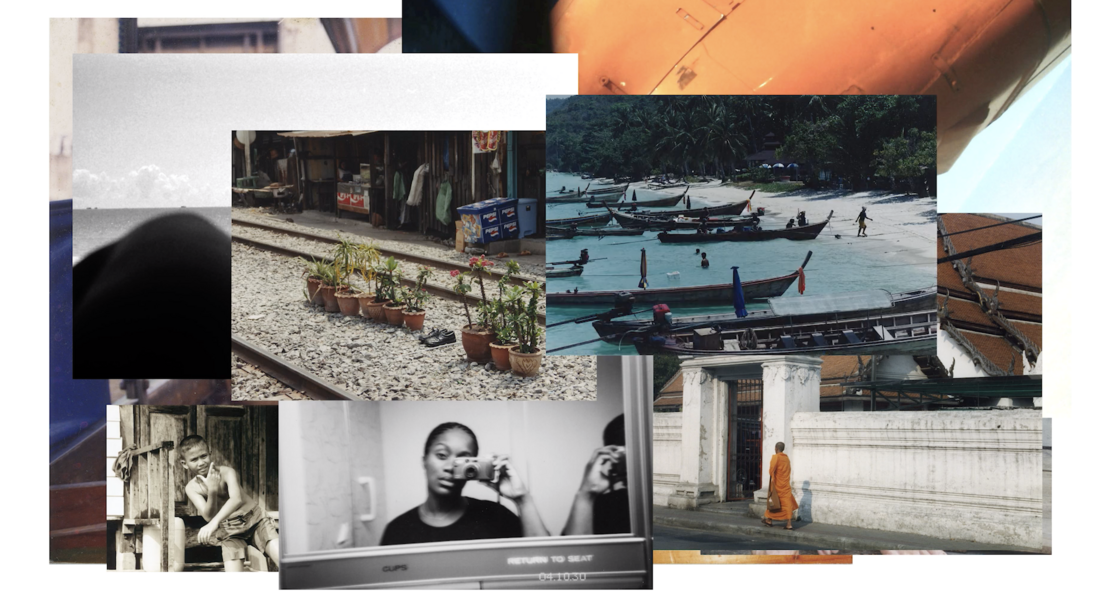 Rare Species
Check out Jarvis' film for North Face and our interview with the artist below.
First of all, tell me about your work behind the new short film series Rare Species for North Face—how did this collaboration become a reality?
I have been a massive fan of North Face and have been wearing it since I was 16 years old living in NYC. My first interaction with working with them was through Social Studies last year. A friend suggested that I should work for them on a larger scale. So they came to me and wanted to work with me as a creative director. I came up with a new concept, casts, and photographs for them. Then they also wanted to include me on the Rare Species which is a film series where they share little stories about artists that they like working with. When they approached me I was like, "Oh yeah sounds cool"—but I am super shy and did not want to be in the film, so I asked them if I could make something myself and create my own piece.
How do you feel about portraying yourself in a short-film?
Yeah, it's like a joke for everyone 'cause it shows my extreme level of trying to do everything to not be in something! A large part of this film has a lot of footage from when I went to Africa, my time at swim camp and then also a bunch of photographs that I have taken. I used reenactment so I had a young girl named Frances to play me as a young kid, and a model named Sasha who played me in college. I thought it was cool to not be in the film, but to cast someone to play myself. It was nice to share my own voice and see some of the old footage that I took when I was younger and kind of reconnect with myself.
I love your idea of mixing a modern reenactment of a "younger you" with your older footage. Tell me about the two girls Frances and Sasha who play you in the movie—who are they and why did you choose them to play you?
I chose Frances because the first time I met her I was like, "Oh my god - you are me". She had the same attitude, and I thought that If I should ever choose someone to play me in a movie, I would choose you. The first time I saw Sasha was in a MILK advertisement and she looked just like me at that age. So again, I thought that If I ever needed an adult to play me, I am gonna get her. They both captured what I really wanted to do with the short film.
Can you recall a specific moment that made you fall in love with the camera for the first time?
As a kid, I took pictures all the time and I always had a camera on me, but for a long time, I didn't think about doing photography as a real thing. But I think the biggest turning point for me was when I was interning at Paper Magazine and they would send me out to work with fashion stylists. Being on set with them was probably the first time that I kind of had a real flashback moment for myself to be like "Oh wait, I have always wanted to do this". Then I just decided that it was time to go for it.
Do you think it would have been the same if you had grown up surrounded by today's iPhone mania?
I don't know—I want to believe that the answer is yes, and that my love for the camera is because of my parents and my grandparents, who all did photography. They introduced me to the idea of having a visual language early on. So I think that yes, I would still be doing it, but maybe in a different way.
In what way has your mom been an inspiration to you—not only in this project, but also to photography in general?
I always laugh about this because my mom is a Virgo and I am a Pisces so we're supposed to be at opposite ends. So where I am super dreamy and fantastical, my mom has always been more "practice, practice, practice". She is a practical perfectionist and she has taught me that sometimes it is easier just to get it right the first time. She really instilled a good work ethic in me and taught me how to be a good soul in the way of helping others feel good, while also sticking up for yourself.
You have been traveling a lot around the world with your work, including London, Tokyo, Los Angeles, and New York—if you should choose your most exciting project what would that be?
I think this one has been the most exciting - It's hard to say but a mix of working on this project and then working with Social Studies as well. They have both enabled me to really push myself into something that I really like and to work in a creative direction. And then also being able to work with a bunch of different people such as designers, stylists, and artists. Working with these people has been amazing and probably the most fun part of it - it's so great to work in a good team.
What would your advice be to young aspiring photographers who are trying to make it through the fashion industry?
Do everything, try everything, and speak to everyone. Also, work on yourself and know what you want to say. I think that it's super important right now, as a young artist, to be aware of what your message is and to understand what your own story is. I don't think that what I'm doing now would have been any different if I was doing it 20 years ago. The core of what I'm trying to do has always been the same.
Can you give us a hint on what to expect from the rest of the series?
I really want to do a day at Harlem School of The Arts, which is an art school that I did an after school program at from the age of six to 13. I went there and I did piano lessons, African dance, ballet—I did everything there! So I'm definitely planning to spend a day there in collaboration with North Face.
Tattoo Fan Club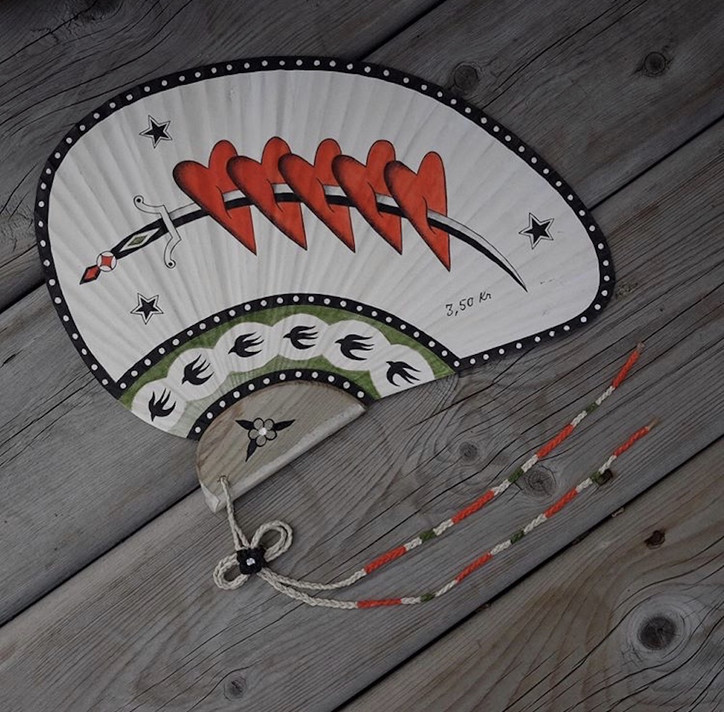 Stef's hoping to rack up that much or more with this year's rendition, aptly named Tattoo Fan Club. Like last year's use of Russian dolls, this season's auction comes with a twist––participating artists have to ink their best work onto a traditional Japanese Uchiwa fan. Plus, the works have to be inspired by a tattoo legend of the artists' choice.
All of the proceeds will go to Operation Underground Railroad, a charity that helps children escape sex slavery.
office spoke to four artists about their Uchiwa fans. See what they had to say below, and find out how you can help at ourrescue.org.
I decided to participate not only because it was an interesting and inspiring concept to paint the fan, but specifically because of the fact that everything gets donated to a great cause. Stef worked tirelessly to organize and make this happen, so it's him who really deserves a huge pat on the back.
I chose a rather unknown artist from Denmark named P.Petersen. He was around in the 30s, and his traditional flash, which is quite folky, struck a chord with me.
I ended up painting a folky traditional sword with five hearts, along with a border of dots and a thicker border of birds. I drew a lot of inspiration from P.Petersen's flash sheet in terms of color, which I seldom use, and style, as well as the fact that he would mark his sheet with a price. So, I did the same––3,50kr.
Lastly, I decided to experiment and tie my own omamori knot. I hand braided it and made the knot, followed by painting it to match the colors used on the fan.
When Stef invited me to participate in this project, I saw it as an opportunity to explore another style and thought it would be nice to contribute to a charity.
I painted my fan based on the style of tattooer and painter Rosie Camanga, whose career was based largely in Honolulu starting in the mid 1940s. Rosie's work has inspired myself as well as many others, I'm sure, to try and break away from the rigid guidelines of traditional tattooing that I was brought up to uphold. Amidst the never ending sea of stylistically similar tattooing, Rosie's style is truly unique, and the crudeness of it seems to add to the humanity I see in his work. 
My fan is inspired by the work of the great Bert Grimm. He's a big influence in tattooing these days. I used some of his flash to make a scene on the front and back. I wanted it to be related to each other, so it really looks like a little story. I also wanted the tribute part to be very clear, so I kept it as close as possible to the reference I used out of respect for his work.
I hope someone will enjoy it and buy it so we can raise as much money as possible for Operation Underground Railroad. Thanks for bidding, and good luck!
I drew what seems to be emblems found around the fertile crescent carved in stones usually marking important places. And I tried to make them into tattoo ideas.
I'm glad I could do this fan for the project and be a part of a bigger collective of artists who donated their works for a great project. It's great to know that we can give something as a tattoo community.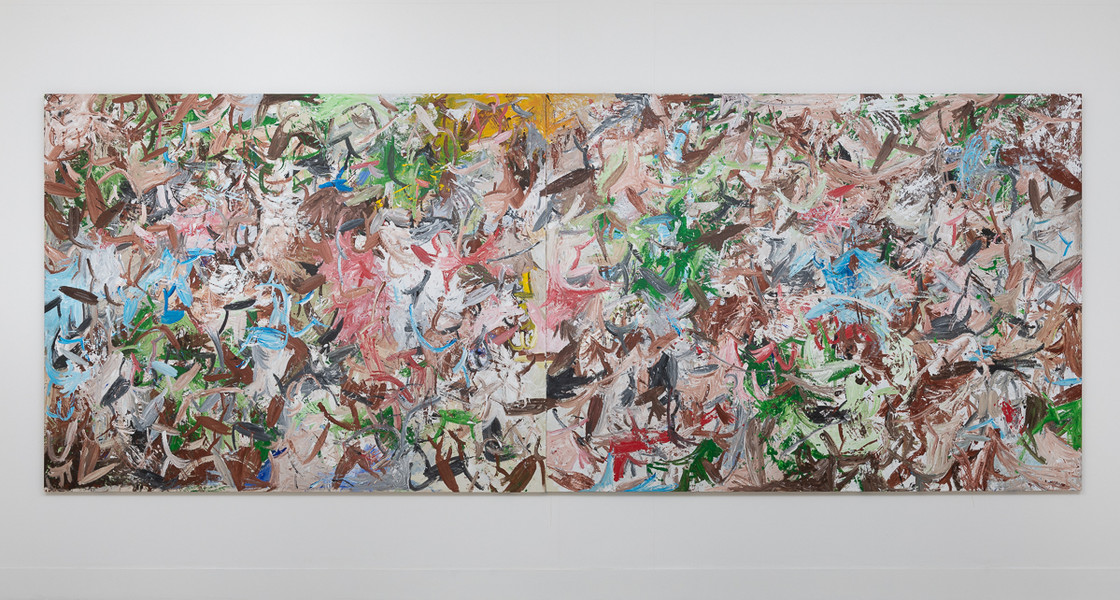 Reginald Sylvester II's Nemesis
The huge pieces resemble Pollock paintings, with seemly splatter applied to long, narrow canvases, but Sylvester's appear to use a more intentional, if frenzied, stroke.
In the exhibit, Nemesis, tribulations inherent to the artist's faith dissolve fitfully on canvas as he deconstructs personal fears. For his series Soul vs. Flesh, Sylvester works out the tension between the whims of the body and desires of the spirit, drawing inspiration from Biblical texts and his own struggles with lust, greed, and pride. We are all, at some point, our own worst enemies to our successes, and even as the Brooklyn-based artist is having a well-deserved moment in the spotlight he's still attuned to struggles of the spirit.
"Spirituality is an interesting word," Sylvester quoted the late artist Noah Davis on Instagram recently. "It is highly underrated in contemporary painting, and I feel it is the driving force behind the practice."
See the work for yourself below, or get a closer look in London through November 7.
Left - Reginald Sylvester II The Soul Told Tales of a Past Once Lived 2019 Acrylic on canvas 95.4 x 75.5 in (242.5 x 192cm)
Right - Reginald Sylvester II One Way Or Another 2019 Acrylic on canvas 95.4 x 75.7 in (242.5 x 192cm)