Maryam Nassir Zadeh S/S '20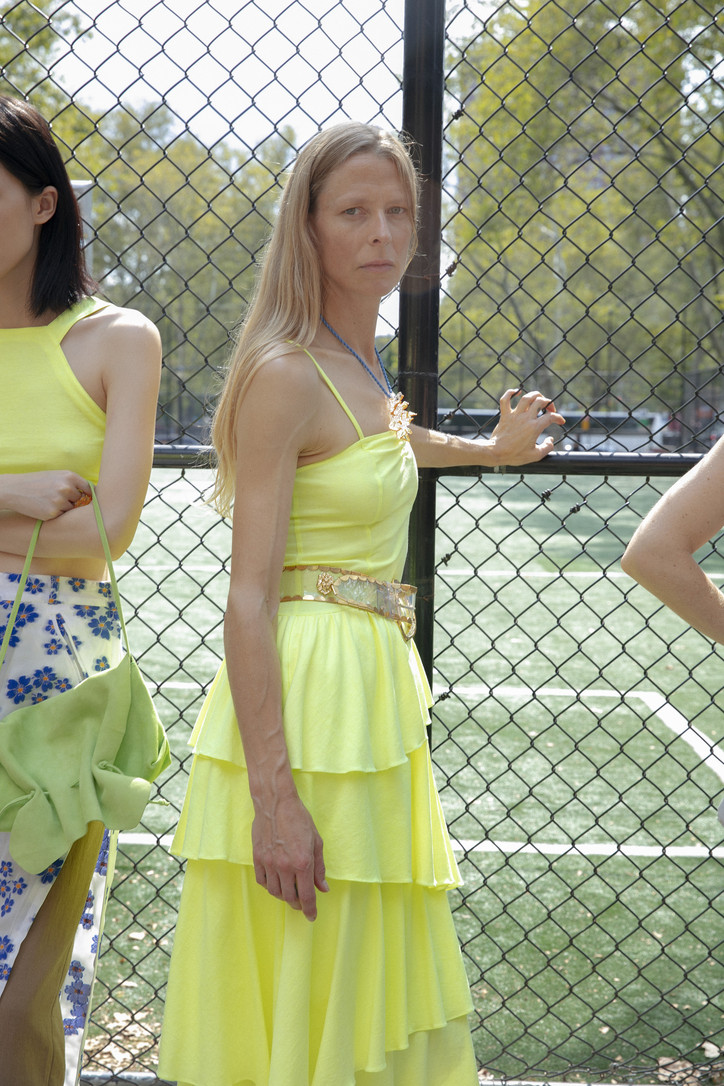 But MNZ was there to shock the audience, moving swiftly from elegant ensembles to an ankle-length layered skirt under a camo tank top not too far from one that I remember fashionably pairing with gauchos and chunky flip flops in childhood. From there, the collection was an effort in versatility, complete with pearlescent pink shorts, green check pants, and a cobalt blue dress.
Each piece felt impeccable, if almost slightly disjointed from the rest. MNZ tied the collection together with tiered ruffles, bra tops, and midriff, midriff, midriff. Favorite accessories reappeared—slanted knee-high boots, shoestring necklaces, and a double loop belt in cream, khaki, and metallic purple, whatever was needed to suit the moment, as versatile as MNZ herself. See the show below.