Maryam Nassir Zadeh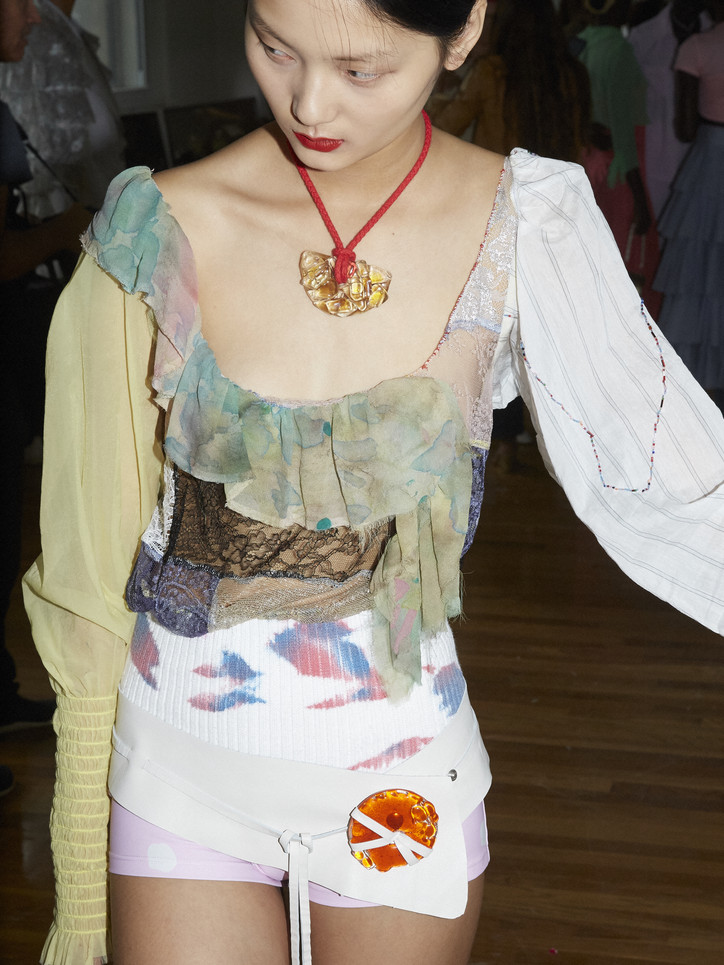 While MNZ's past collections have drawn more explicit references to the '80s and '90s with broad-shouldered silhouettes and flashy foil dresses, S/S '19 evoked an unapologetic mixture of eras with vibrance and elegance. Clever layering––with chiffon, PVC accessories and crossbody bag straps––and an element of spontaneity were key to the collection, where each deceptively detailed outfit requires a second look. The brand perfected its own take on day-to-night with a kind of beach-to-office vibe, pairing zebra-printed bikini tops with shorts and suits.
Having spent years as a curator of other brands, Zadeh definitely knows what's in, but chooses to totally ignore trends, in favor of timeless pieces that reflect her own personal style. This season, the collection looks like her summer vacation in Greece met with New York maximalism which, right now, is exactly where she's at.
See photos from the presentation, below.