Masami Hosono wants you to have a good hair day every day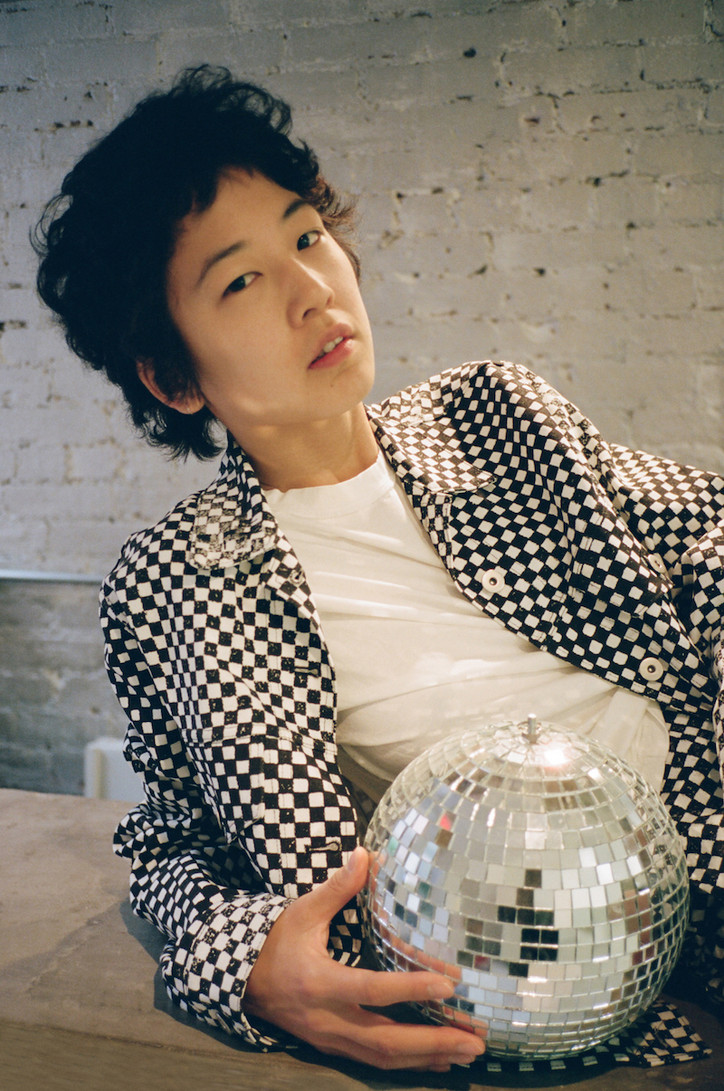 "My concept was more like a 'hanging out space,'" explains Masami. "Usually you won't walk into a hair salon unless you need a haircut, but I don't like that. I like people hanging out at my studio." As for the name Vacancy Project, it was inspired by the "vacancy" signs on motels and restrooms. With an industrial-style interior modeled on Andy Warhol's Factory, the salon is also a multipurpose space which has hosted poetry readings, book fairs and artist pop-ups. "It's supposed to imply that the space is available so you can come in," says Masami. "I already had a lot of friends who were artists, and I had started making zines, so I wanted to do more than just a hair salon."
It is this theme of collaboration that lies at the heart of Masami's ethos. For Masami, hairstyling is a method of communication in itself, the starting point for her ever-expanding community of friends and creatives. The salon is also a LGBTQ-friendly space, recently equalizing the price of men's and women's haircuts. "My appointments are booked online, and my transgender clients would always ask me which price they should choose," explains Masami. "I also have male clients with long hair and female clients with short hair. I do my best design on every length of hair. Why do we have to separate hairstyle by gender?"
Alongside the salon, Masami also hosts a monthly party called Ladylike, a night of female DJs and video artists which she began after the election. Designed to celebrate women, the parties also raise money for the Sylvia Rivera Law Project, an organization that provides legal aid for trans, intersex, and gender non-conforming people of color.
It seems that Vacancy Project is destined for a busy second year. Alongside planning this weekend's anniversary party, Masami is also in the process of producing a series of new zines and expanding the salon staff. We sat down with her to find out more.
Were you always interested in cutting hair? How did you get into it?
Yes. My mom was working in fashion; she's a pattern maker. My grandmother also made traditional handmade kimonos. I was always interested in fashion, but I also liked talking to people, meeting new people every day. When I was 16 I had an awesome hairstylist. I wanted to work with her because she was so good and had such cool style.
What was the inspiration for the new zines you're working on?
Old hair salons have these weird hairstyling posters outside. They're kind of crazy haircuts, but they're actually cool.  My friend shot three models with the hairstyles that I think will be really trendy this year, and they're going to be hair books, like "hair collection 2017."
Why do people feel so affected by their hairstyle?
Because a bad hair day makes your life so much worse! If people get a really good haircut then they have a good hair day every day, and then they're happy!
Also, everybody needs haircuts because hair grows, which is so funny! You can wear the same outfit every day all year, but you need a haircut every once in a while.
Who has the best hair?
Right now I really like the models Dilone and Mica Arganaraz.
And the worst?
Donald Trump.
Can you describe your life in New York - how is it different from your life in Japan?
Here you can be very open in your personality. I am queer and I am an immigrant, but I don't feel uncomfortable at all here. Japan is comfortable in another way because I'm from there and I speak my first language, but it's definitely not gay-friendly. Also if I do something different to everybody else, that's too edgy, people are not cool about it. It's very conservative.
Which are the most stylish cities in your opinion?
I love New York because people don't care what other people think, and it makes trends. Everyone is always trying to challenge and people are always excited about new things. That's why it's good for immigrants too. I'm so happy that Japanese culture is so appreciated here.
New York is also really expensive so not everyone can survive here - you have to be really good. You can't do the same things forever. That's why I'm always changing my style, trying to do something new.
Before the election girls would say "I want to keep my long hair because my boyfriend loves my long hair - long hair is sexy." But now I think people want to chop it off.
You came out to your family in Japan last year—how was that experience for you?
I was really nervous, because when any of my friends came out to their parents it was the worst! But it was amazing. I only have my mum and brother and they didn't care at all.
You mentioned that a lot of women came to you for a new hairstyle after the election. Do you often see social and political trends reflected in people's approach to their hair?
Before the election, girls would say "I want to keep my long hair because my boyfriend loves my long hair—long hair is sexy." But now I think people want to chop it off. They want a change, they want to feel like: "I am strong, women are strong." I also think people are more honest, like "I want to have this hairstyle, I don't care what people think. I like it and I'm going to have it."
Why do people come to you in particular? What is it that you offer that other hairstylists don't?
I love to collaborate with clients. It's more like a custom made style. Clients want to know what I think, but also I want to know "what do YOU want to have?" So we have a conversation that's not just "what do you want to do today?" or "how much do you want to go shorter?" It's more like "tell me about your hair."
You have many beautiful tattoos. Who does them for you?
My friend Zac Scheinbaum at Kings Avenue Tattoo, who I met after doing his girlfriend's hair. I always think that tattoo artists and hair stylists are very similar. I trust him. I feel really comfortable with him, so I don't want to go to anyone else. I want to be like that as a hairstylist.
You are about to celebrate the salon's one-year anniversary. What are you doing to celebrate?
Having a party! My musician friends are DJ'ing and we're having it at a wine bar whose owner was my first client in New York. I've invited all my clients, my friends, and artists I collaborate with. I hope that people meet and start some new projects!
What are your plans for the future?
I'm going to get more hairstylists and make the team bigger, as it's just me right now. I want to travel more to see other countries and cultures.
You mentioned that all your friends and connections have come about through cutting hair. Who's the best person you met through hairstyling?
So difficult—there are so many! Probably my first client Bonnie, who owns the wine store [Bibi] where we're having the anniversary party. She always helped me a lot, and I try to help her business, too. Also all my clients who used to be my haircut models. I used to cut their hair for free, and now they pay me!
Vacancy Project will be hosting their anniversary party on 30th April at 7pm at Bibi, 211 E 4th St, New York, New York 10009. You can follow Masami on Instagram here.