Material Girl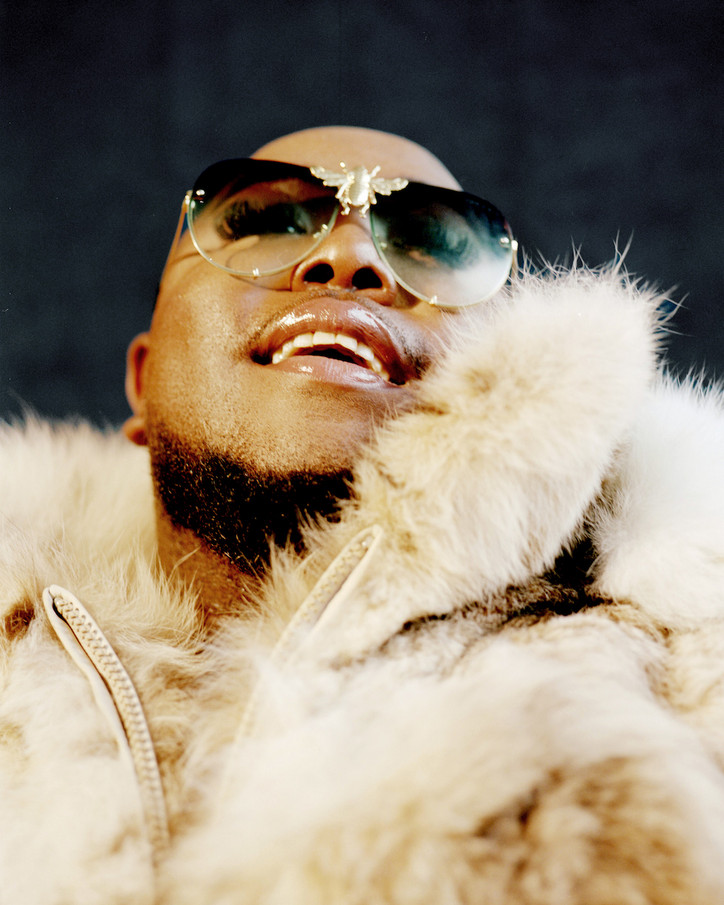 Where does the name come from?
Before I was a rapper, I was a trapper. That's one of the names that the boys from the hood gave me. They used to call me Santana. Then my cousin used to be like, I love the way you dress, you look so saucy. So I collabed them together. It has that ring to it, huh? 
How would you describe your personal style?
My personal style is very urban mixed with a little high fashion. Sometimes I just need to be comfortable, sometimes I need to be dramatic, so it's just a very unique sense of style. Some days I want to put on a Nike outfit, other days I want to have on Chanel. Very material girl.
I love Chanel bags, I love Gucci sandals, I love Valentino perfume, I love Adidas, I love Nikes, I love Jordans, so you know I like a lot of the 'in' fashion labels. It reflects in my music style too. 
My music style is very like—me living in Florida for a long time, I just have a very Miami, very south Florida sound. We all kind of like to rap about the same things. But it still reflects me—a lot of my music is my real life. The things that I talk about in my music are actually real life examples that I've been through. 
How's the Miami scene?
I love Miami.
I've never been but it seems pretty sweet.
Miami—girl, it's so fun to be in Miami, it's so pretty, there's so many boys with money. And there's all the brands I like.
What rappers do you listen to?
My favorite rapper is Gucci Mane. I love Gucci Mane, I like 21 Savage, Meek Mill, Lil Baby, Da Baby, Rick Ross, Moneybagg Yo, Meg the Stallion, that's a lot. 
If you could collaborate with anyone who would you do it with?
My top person would be Gucci Mane. My top five would maybe be Gucci Mane, City Girls, Moneybagg Yo, Cardi, and Meek. Oh, Nicki too. And if anybody else wants to come out of retirement that I would collab with, Jackie-O. Definitely.
When was the last time you felt starstruck? 
I don't think I have. I don't think I've felt starstruck in a long time. Growing up my dad did security for celebrities. Kind of seeing that as a child, I remember realizing after a while, you know, we're still people, we're still human. Everybody still puts on panties one leg at a time.
A lot of the celebrities I meet already know who I am. So it's more kind of like we're just glad to see them, like "hey, what's up, glad to meet you," rather than "oh my gosh!" 
What's one thing you never leave home without? 
My Chanel bag. 
What's one thing your fans can look forward to in the near future?
A collab with their favorite artist.