Sign up for our newsletter
Mirror Mirror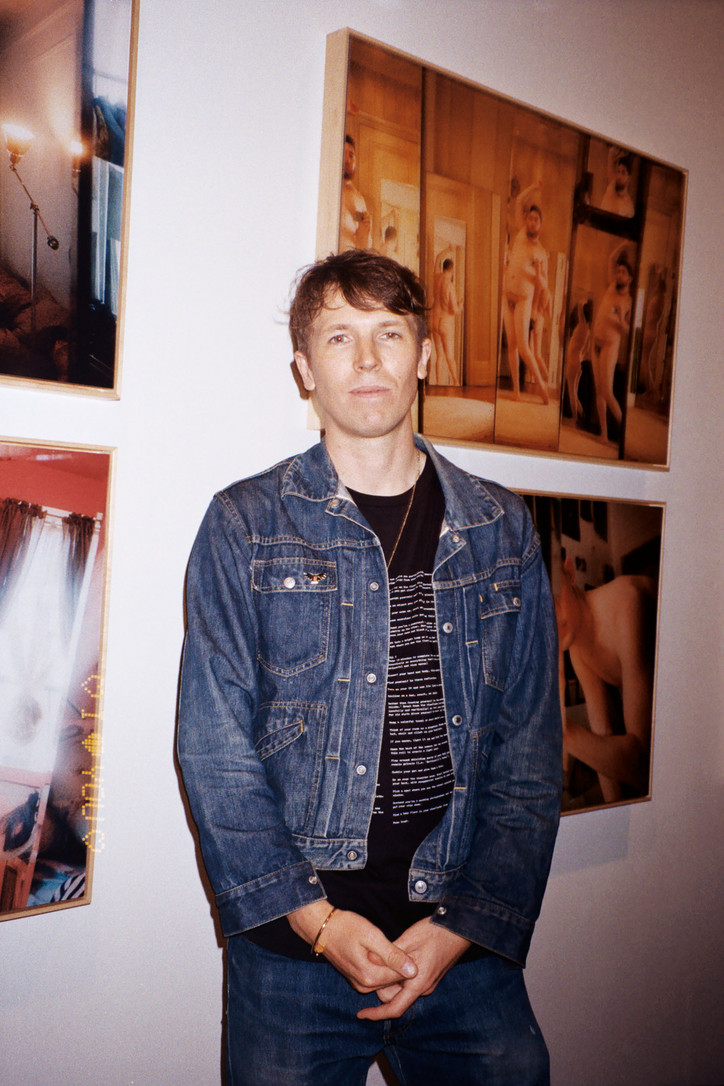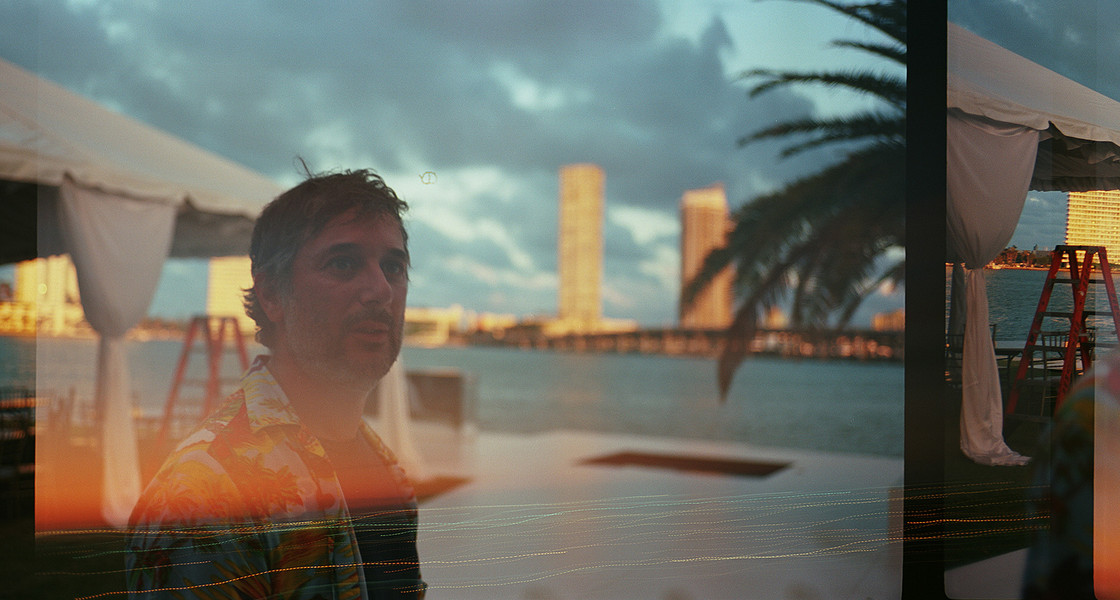 BLOCKBUSTER
Be kind, rewind—and peep some of Korine's pieces, below.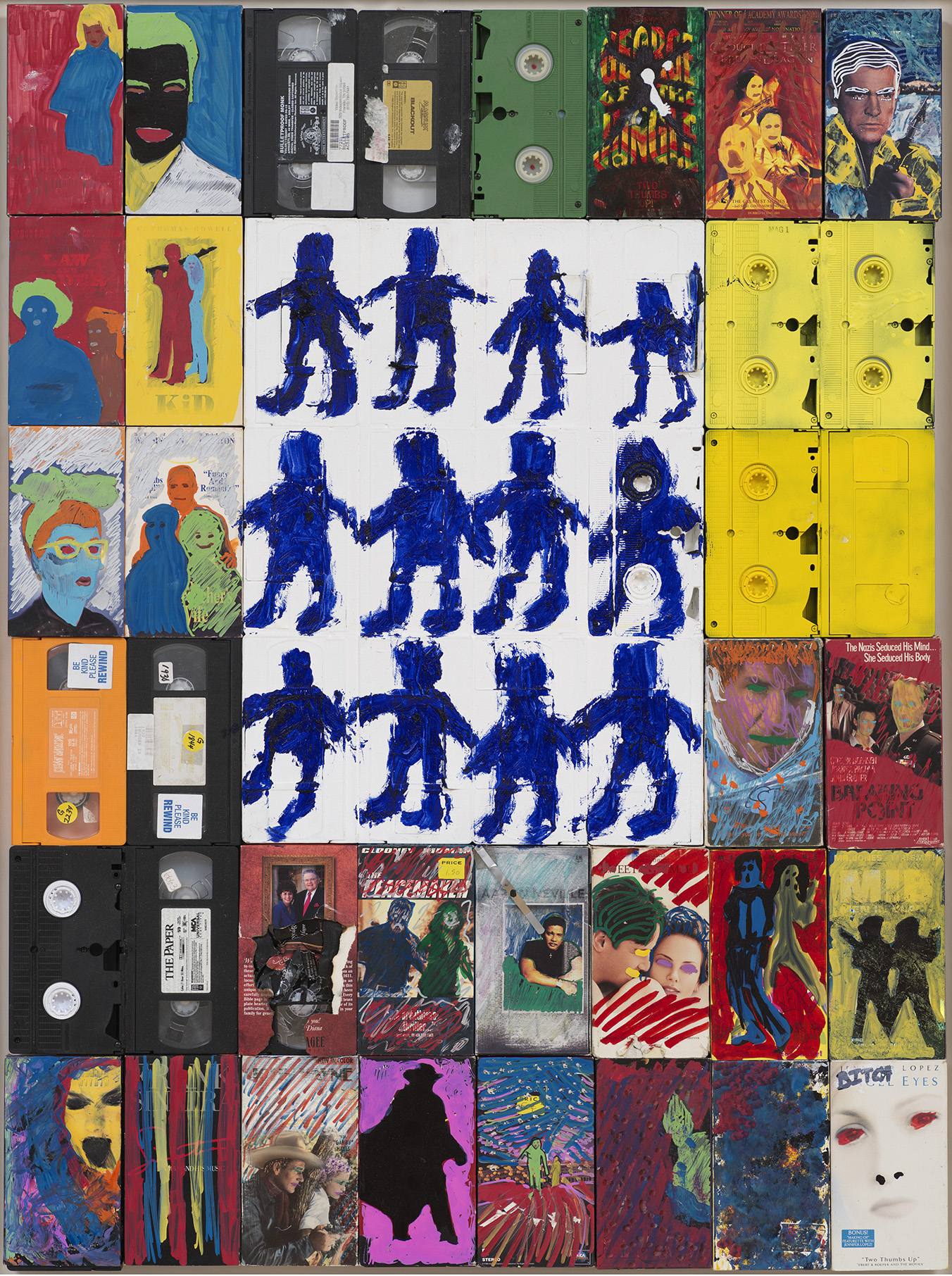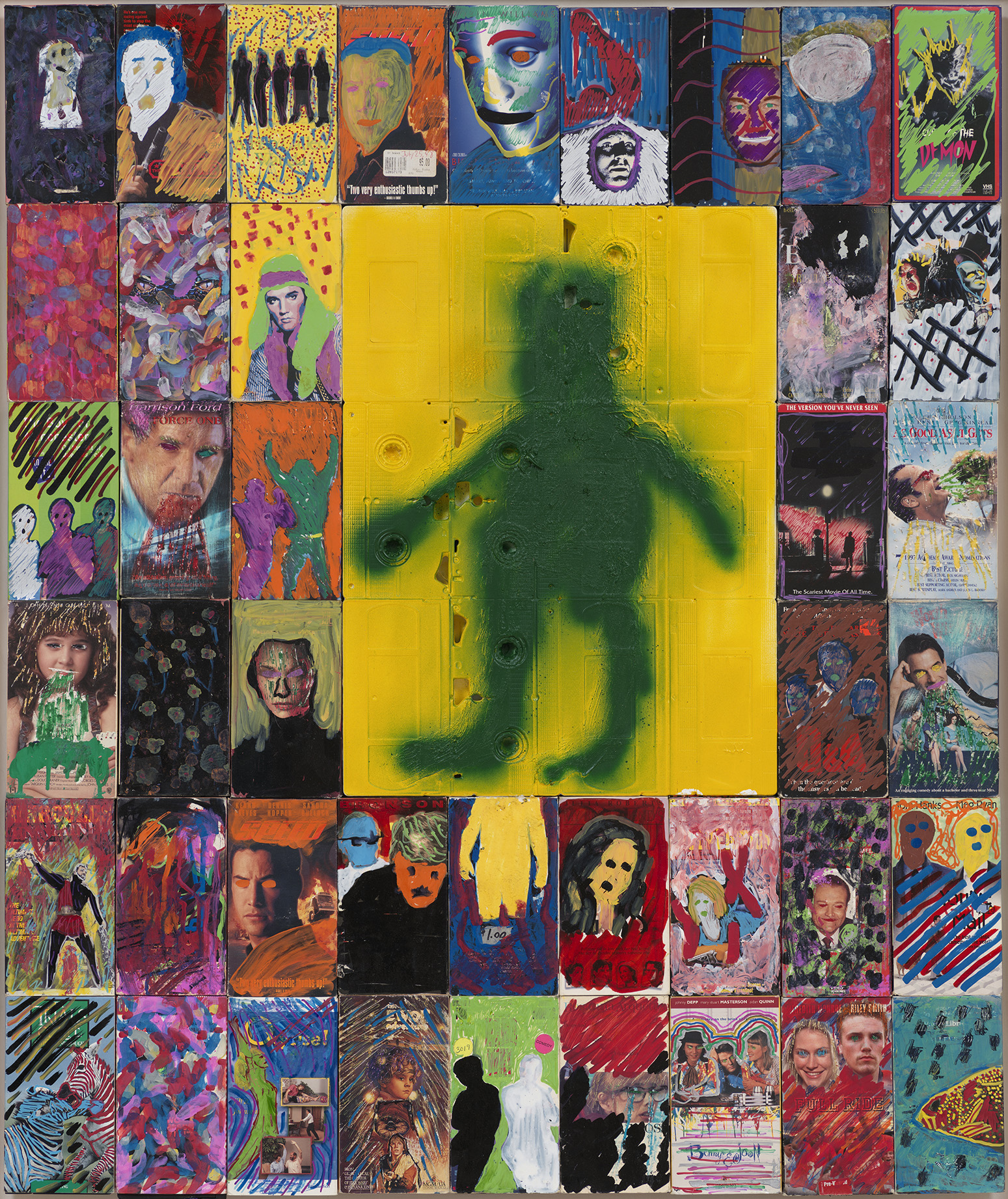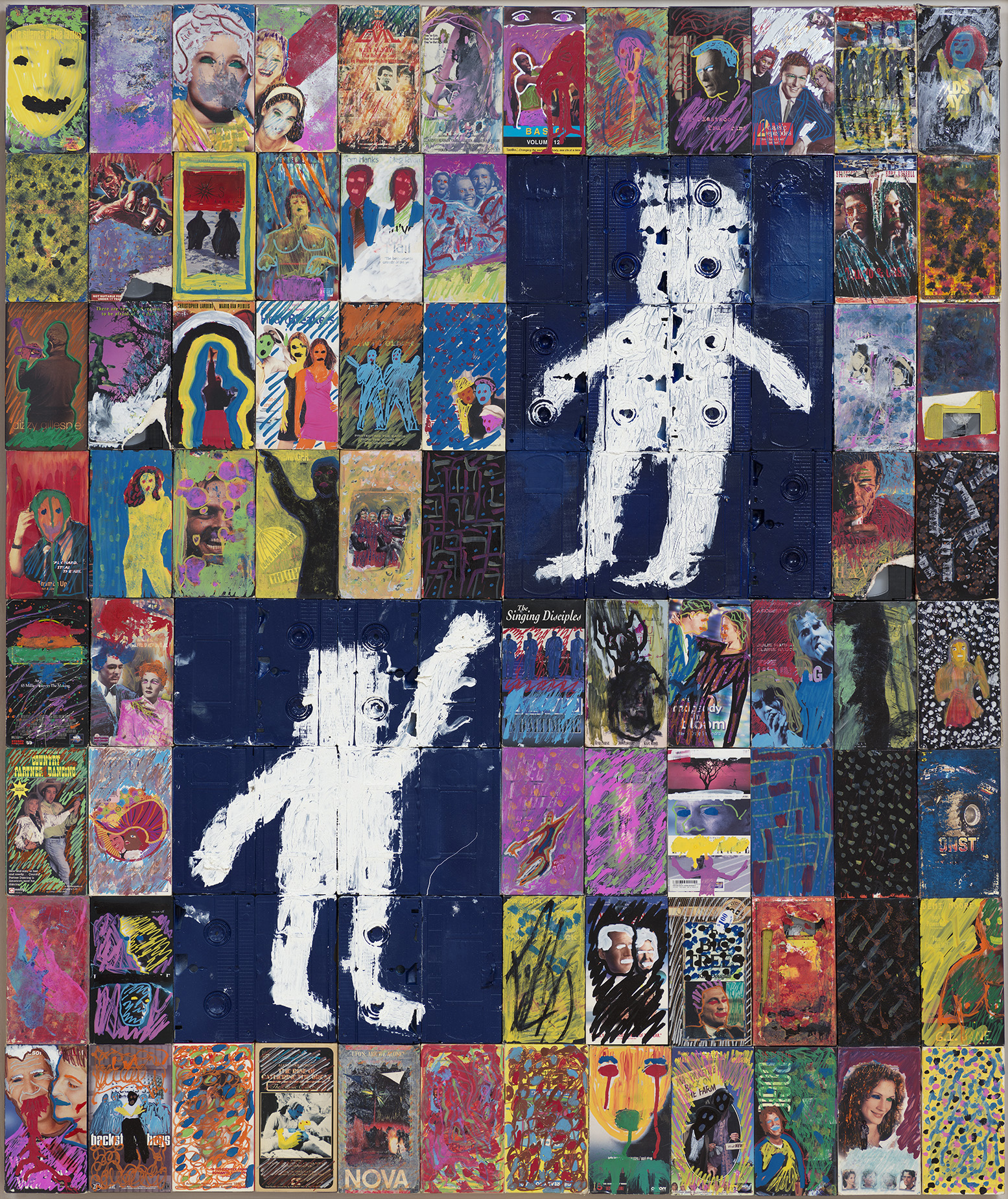 'BLOCKBUSTER' is open now until October 20, at Gagosian in NYC.
Lead photo by Sam Hayes; art photos by Rob McKeever; all courtesy of Gagosian.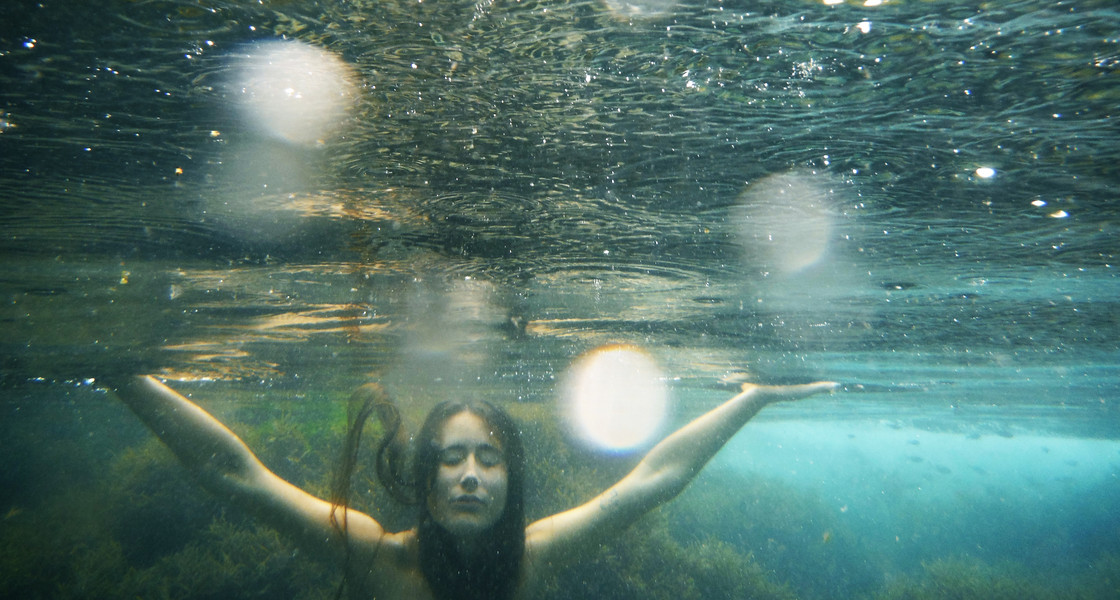 Ophelia (I Feel Ya)
When Hamlet tells Ophelia to "get thee to a nunnery," he is either literally referring to a convent of nuns or using the common slang of the day for a brothel. After her death, arguments about whether she resides in heaven as an angel—if it was an accident—or in hell for eternal damnation—if it was a suicide—are hotly debated among the Catholic characters.
A nun or a sex worker? An angel or a devil? So much that we cannot know is echoed across the lifeless eyes of that girl in the water. I like to think that she was simply absorbed by nature, that she didn't really go mad at all, but was reclaimed by the old Danish gods and became a kind of creature of the earth, a mermaid, a dryad. There is always an element of the pagan in depictions of her, for she is magical, isn't she? With a mere 58 lines in the play, she has bewitched generation after generation.
The installation at Lucas Lucas is a worthy homage—hung with live flowers overhead by artist Lindsay Jones, they recall those Ophelia hands out in the surreal scene where she shocks the other characters with her strange version of insanity—the space becomes like an upside-down world: are we looking up at the surface of the river down which Ophelia floated? The artworks are various contemplations of the female form, often borrowing from classical art depictions of Ophelia floating in the river, evoking a lovely netherworld. Other pieces are simple, edgy, sexy, cool. It is refreshing when content and presentation cohere with a sense of freshness and fun—leave it to Lucas Lucas to do so.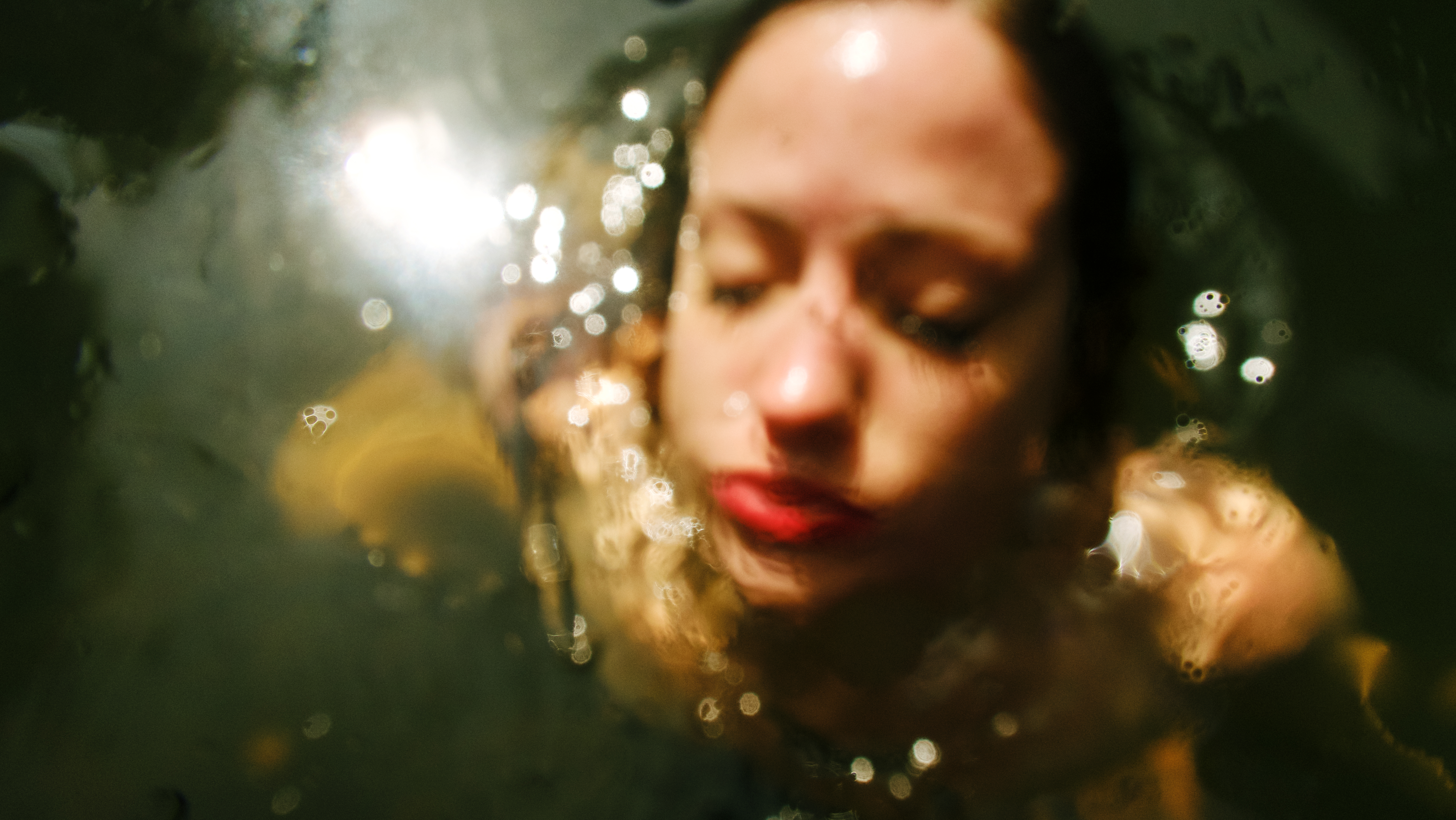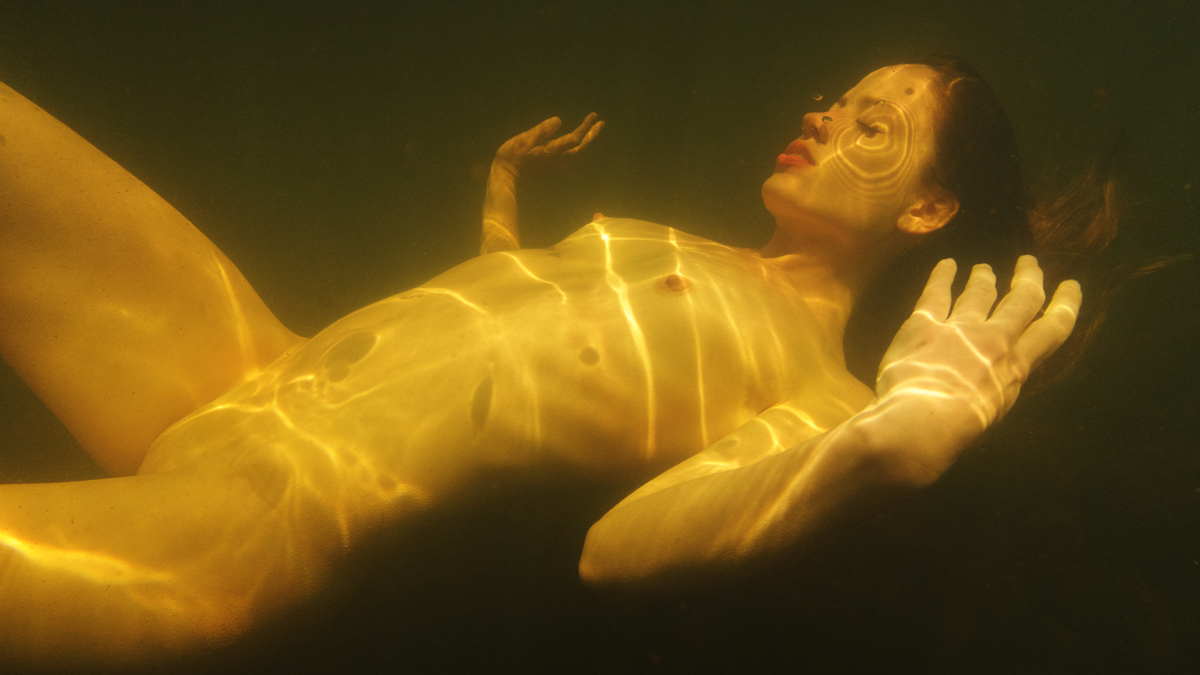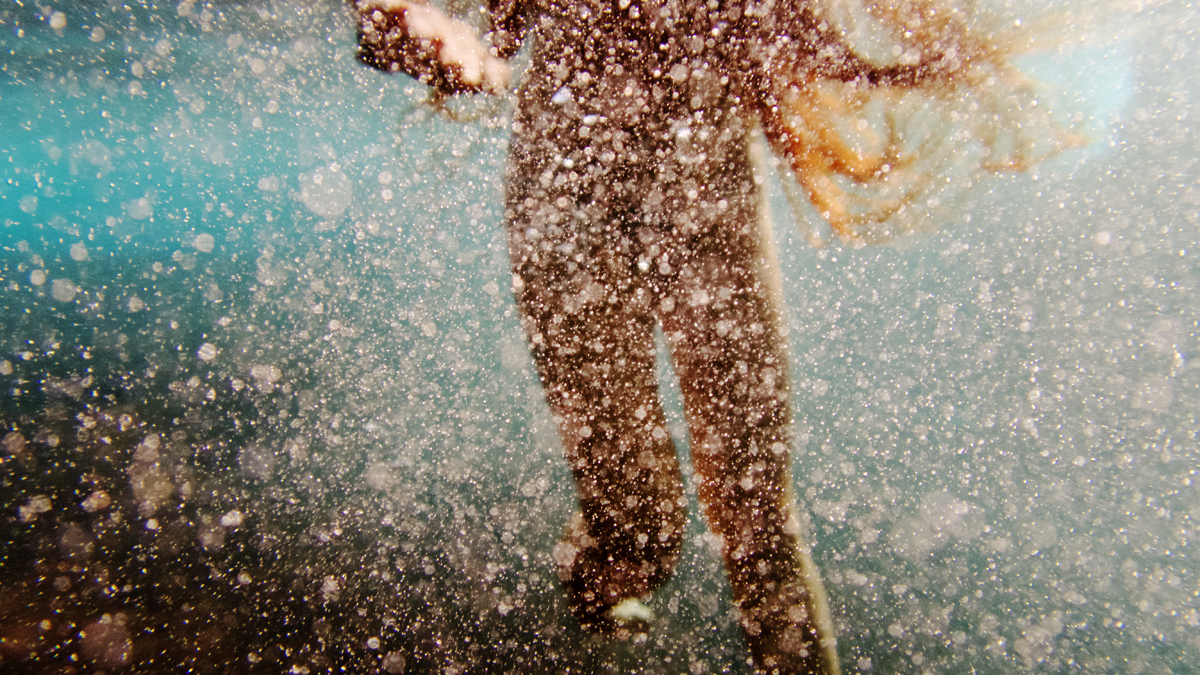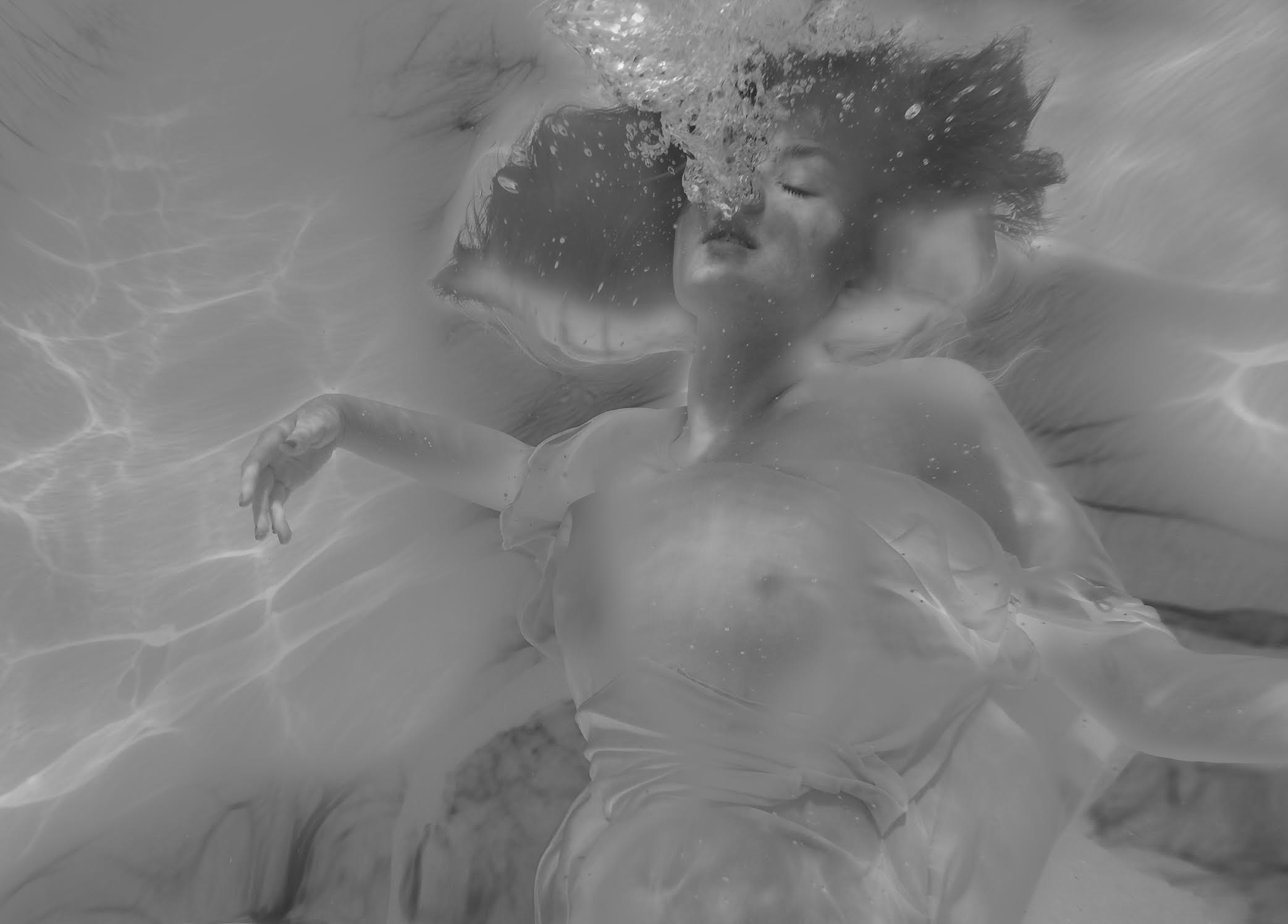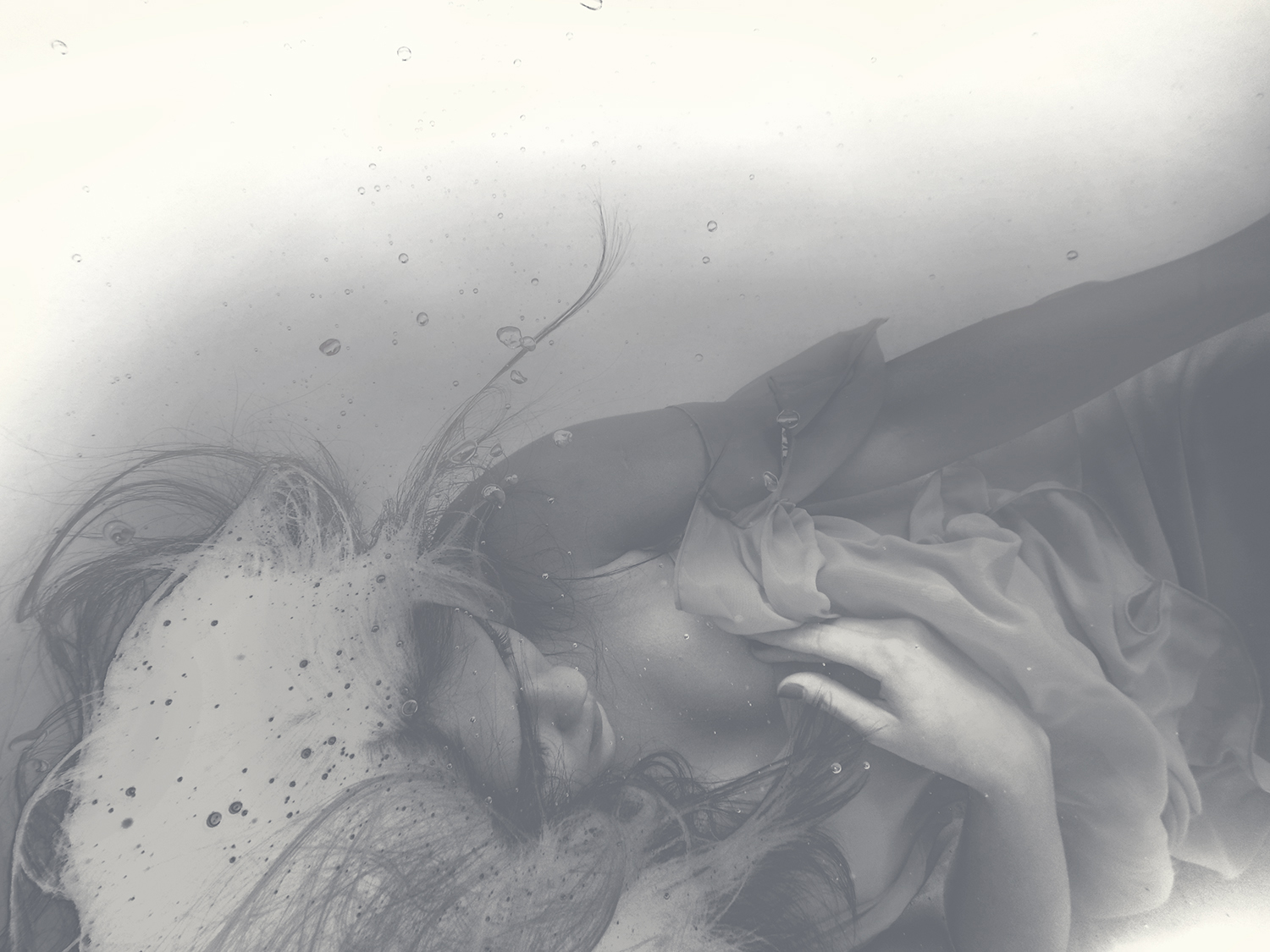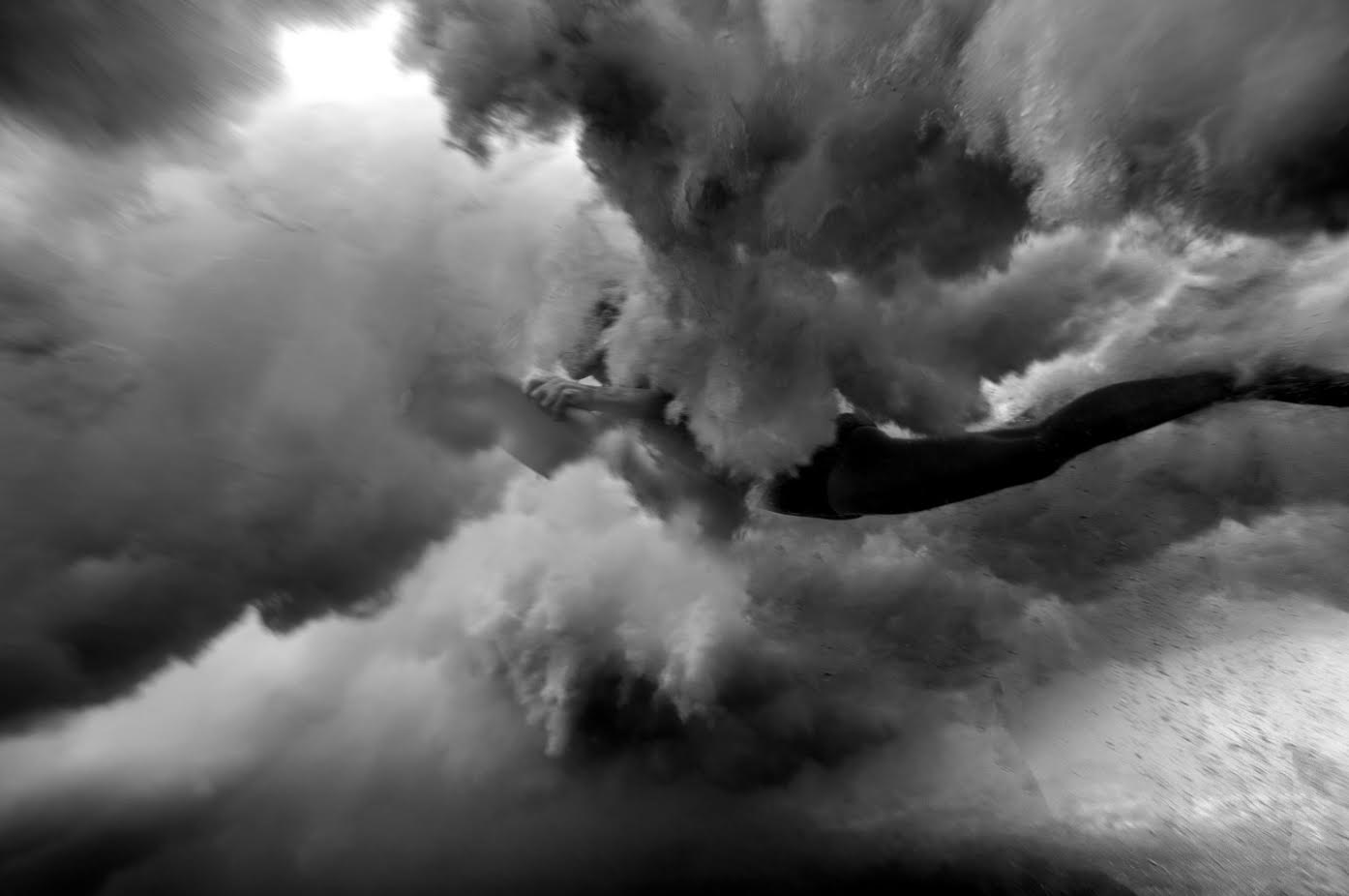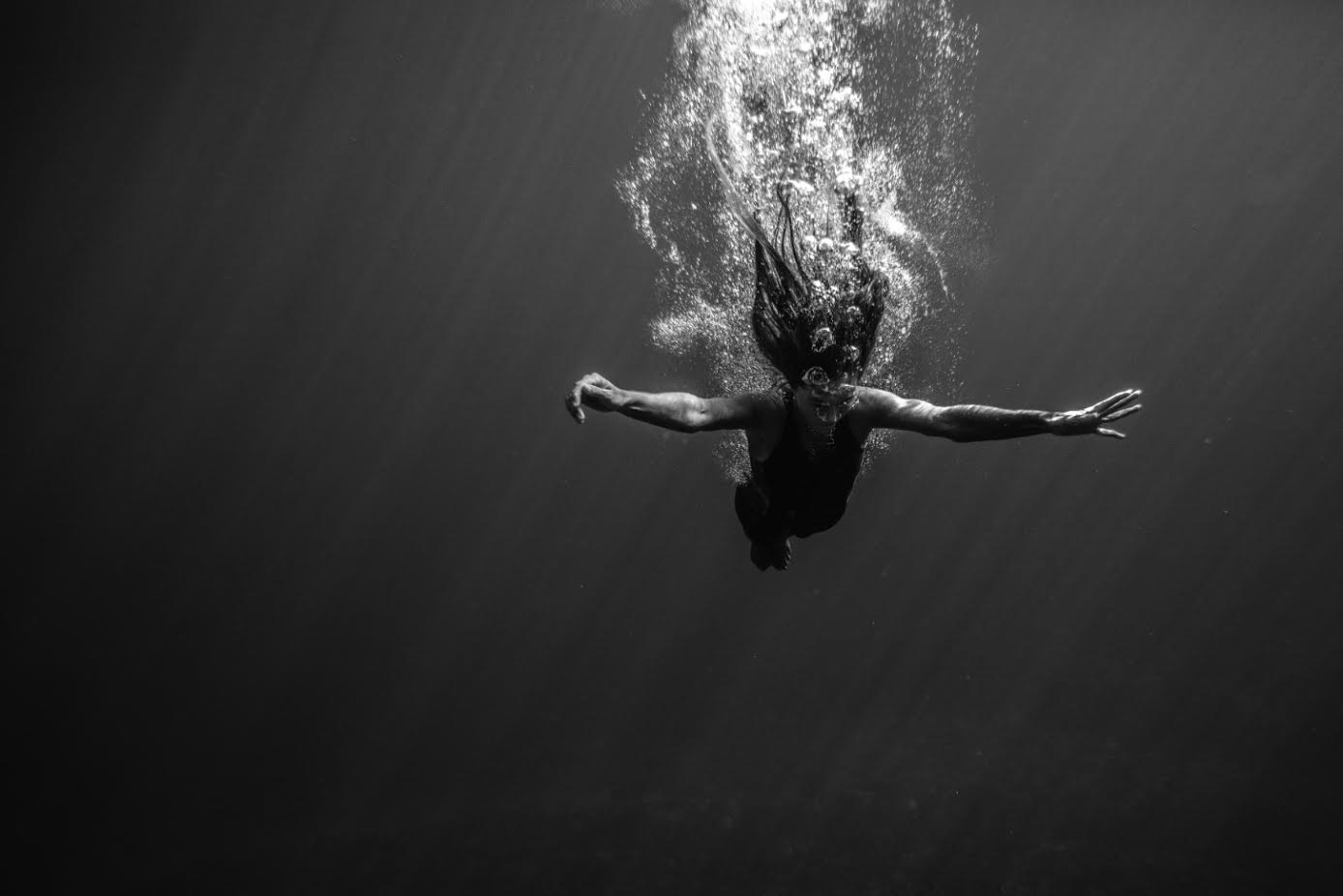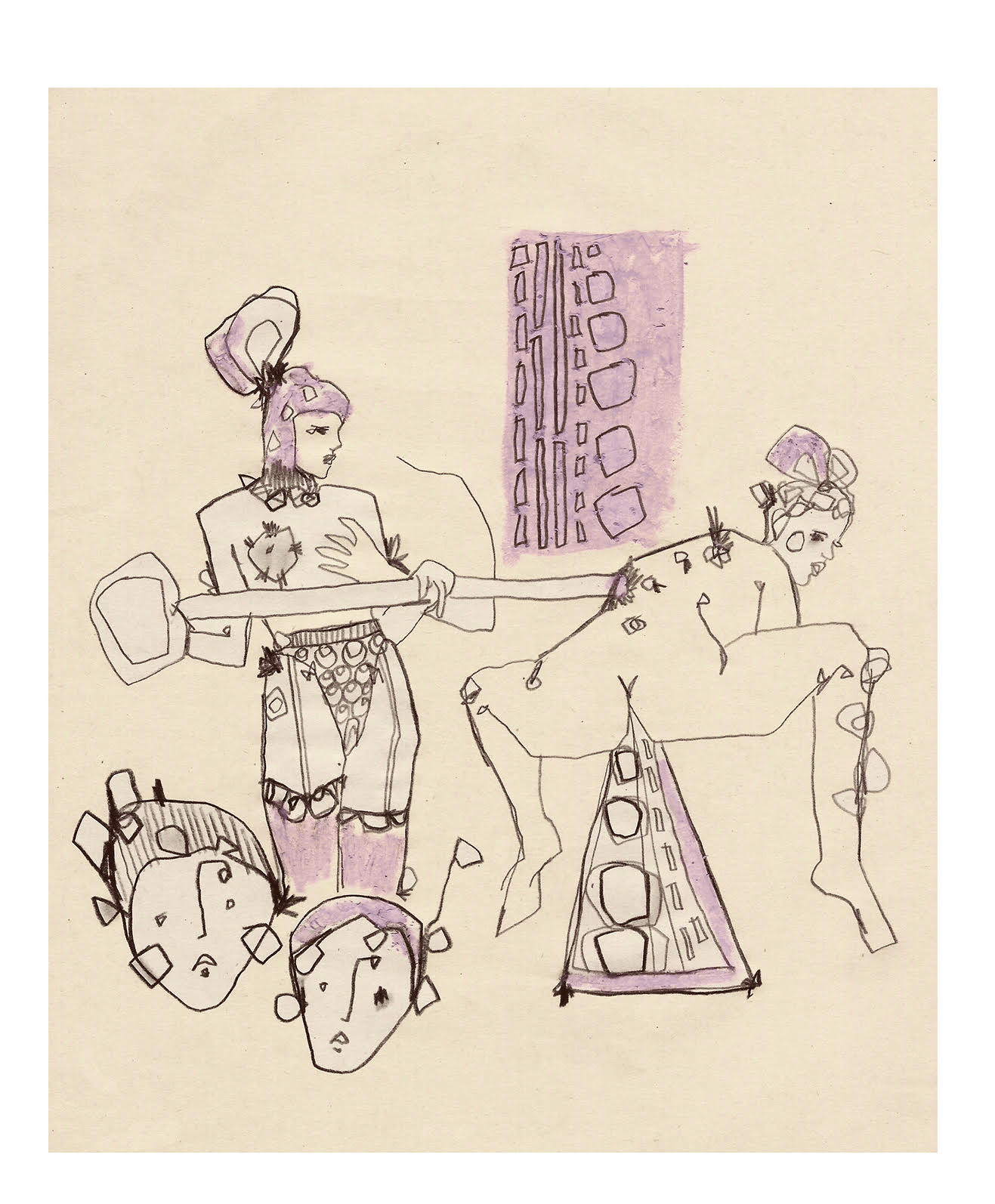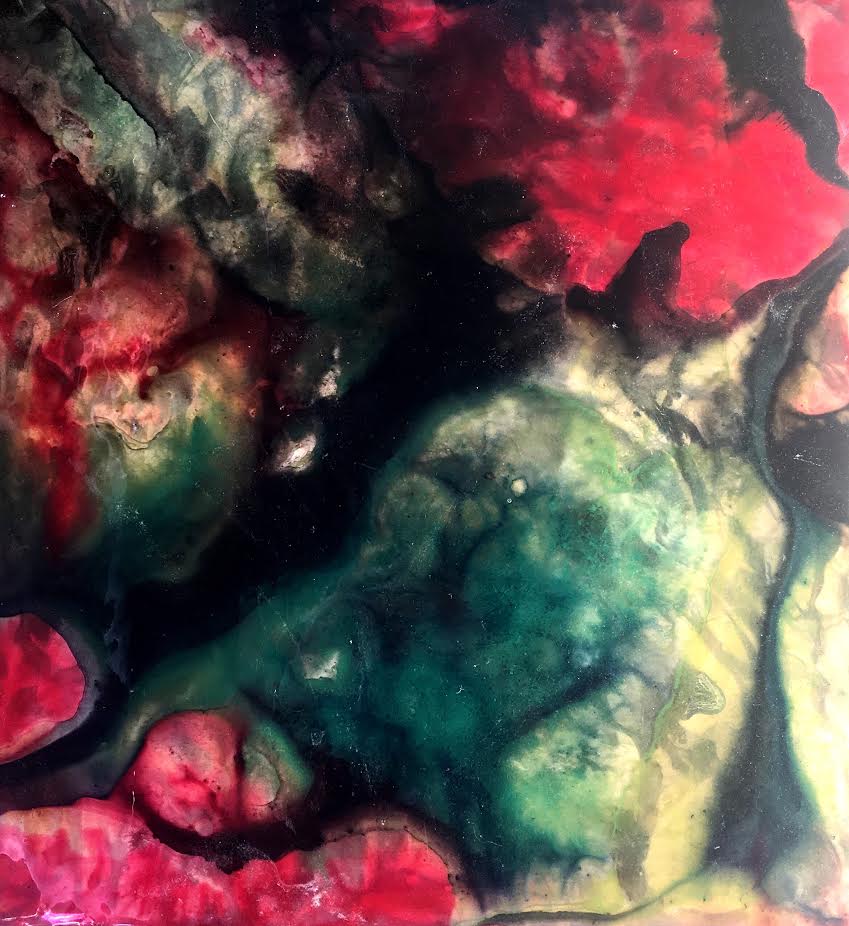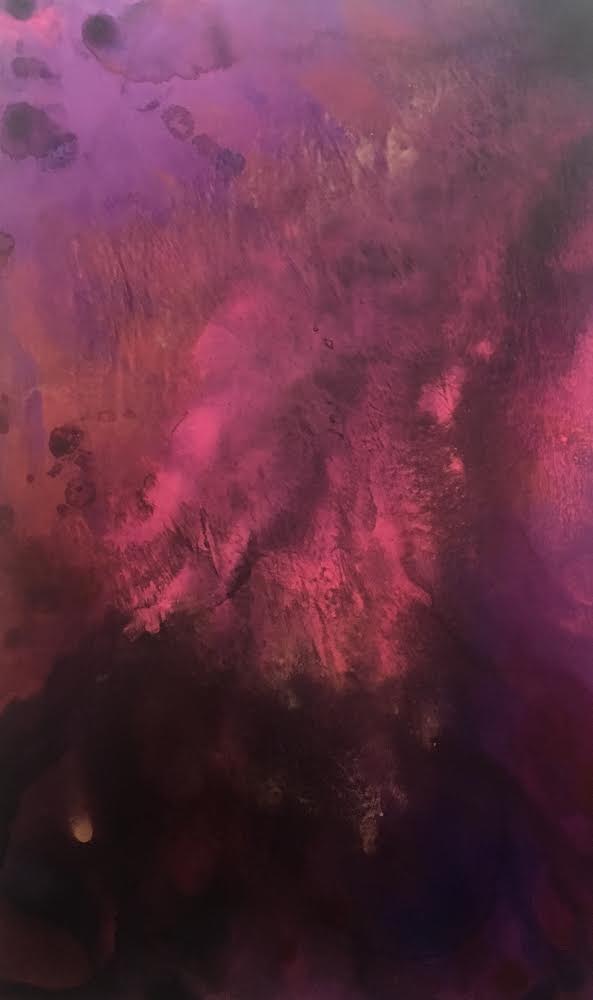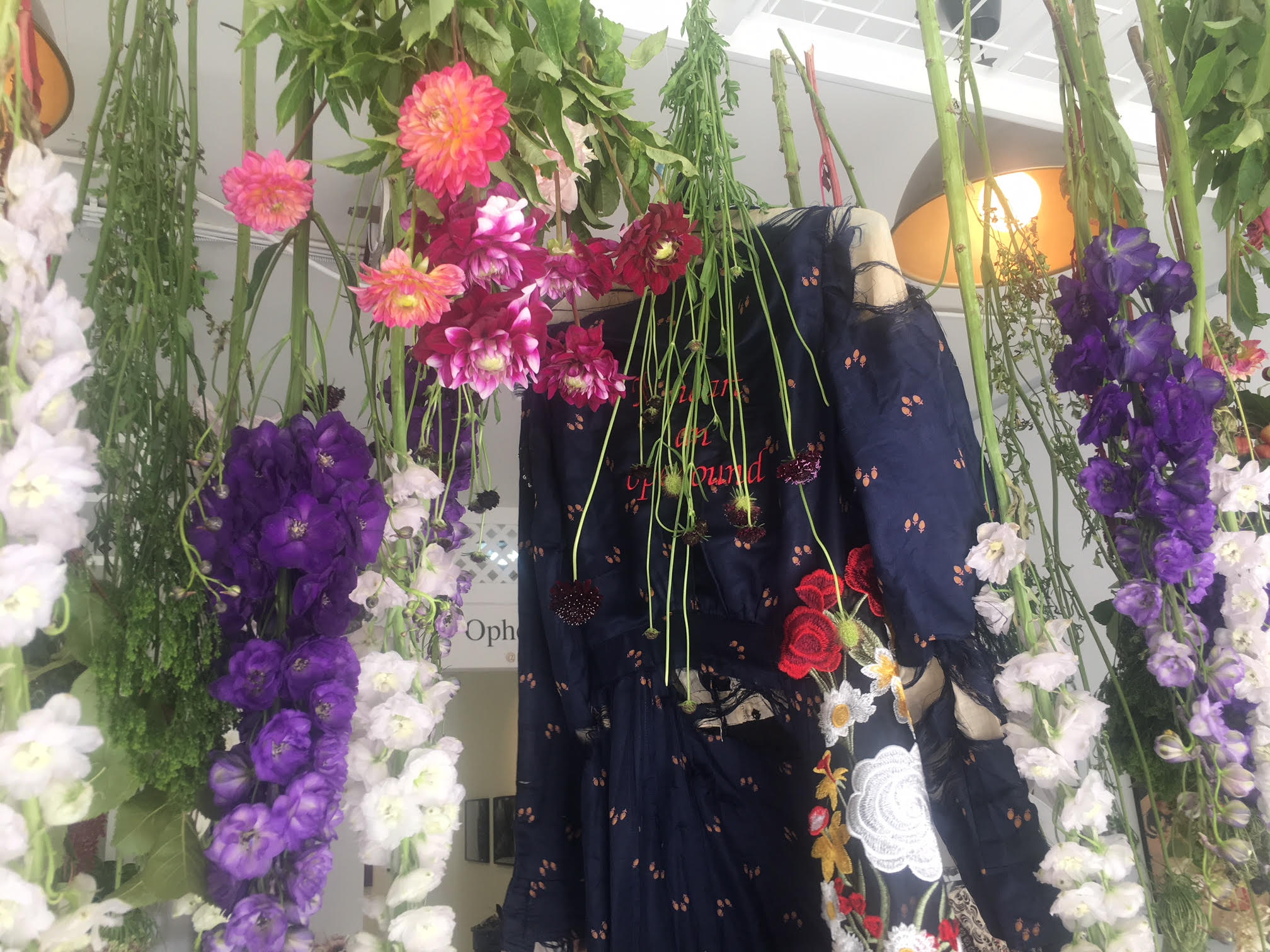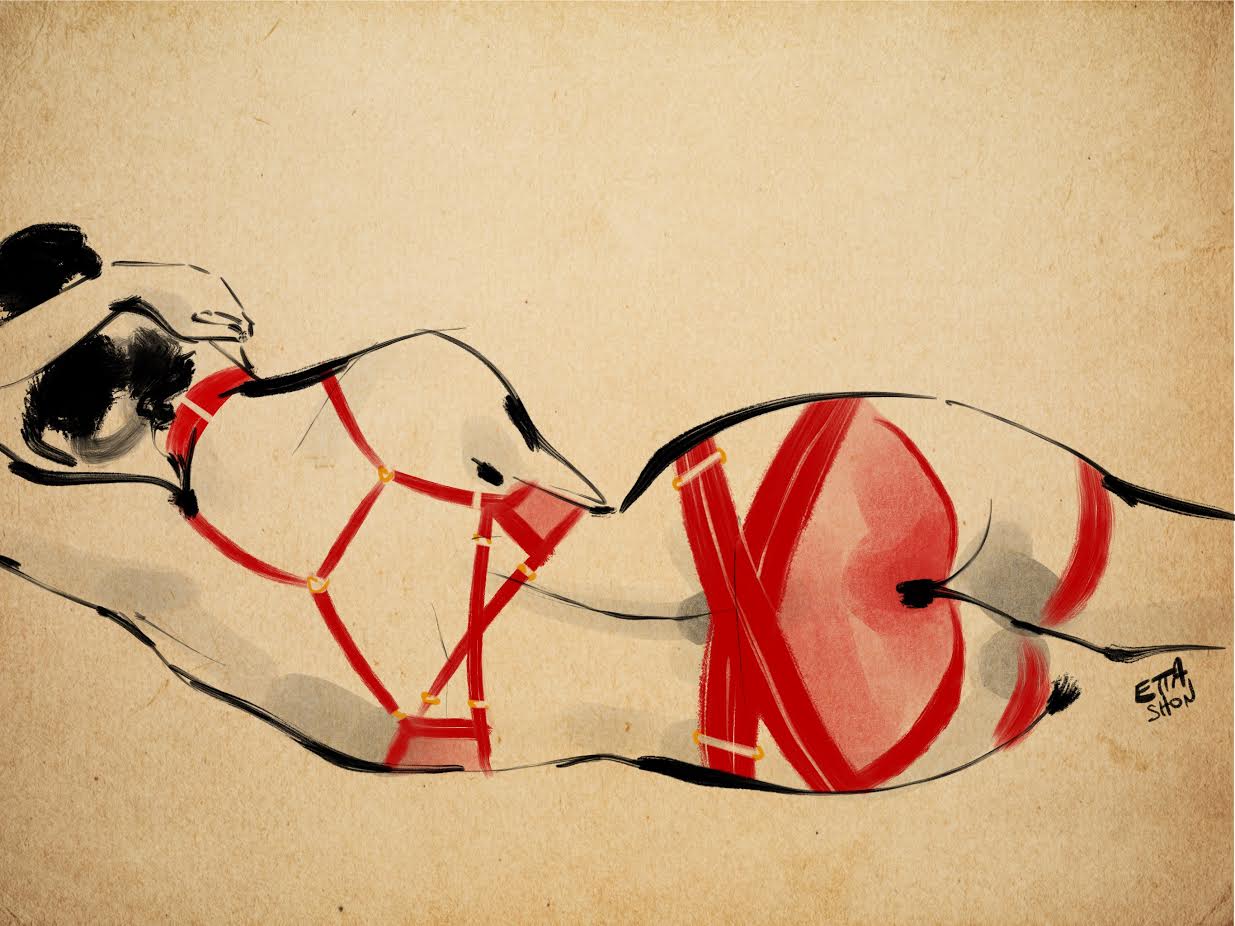 'Ophelia (I Feel Ya)' will be on view through October 7, 2018, at Lucas Lucas in Brooklyn. Don't miss Tea and Tarot with the artists, Sunday 23rd from 1:30-4 PM at the gallery, with dreamcatcher weaving and self-pampering activities. Photos courtesy of the gallery. 
Video credits: director: Yana Toyber editor: Bijoux Altamirano starring: Ilona Sruzik floral design and styling: Rawan Rihani of Aurora Botanica.
How Likely Is It That Only I Am Right In This Matter?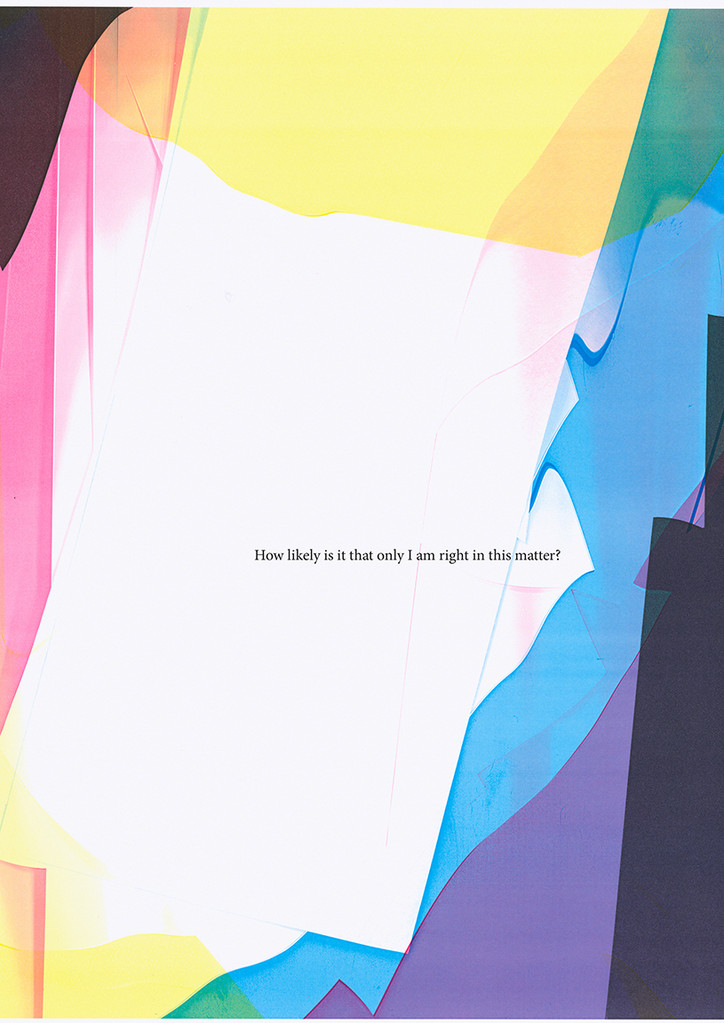 One group of images, Silvers, was made by manually feeding paper through a darkroom processor filled with expired photo chemicals. The spoken word piece, I Want to Make a Movie, speaks to the ability of an iPhone to make visuals. Tillmans makes use of these many mediums to address one central issue: the materiality of image making, itself.
And while the variation of processes and formats may confuse some, the ability to use disparate aesthetics to evoke a response has always been one of Tillmans' greatest strengths. But like any thoughtful artist, he knows that deriving a concise answer is not the point—it's in the questioning that creation lies. So, even though he may not be "right" in this matter—being right may not be the goal after all.
'How likely is it that only I am right in this matter?' is open now, until October 20 at David Zwirner in New York.
Photo courtesy of the artist and David Zwirner, Galerie Buchholz, Berlin/Cologne, and Maureen Paley, London.