MM6 Maison Margiela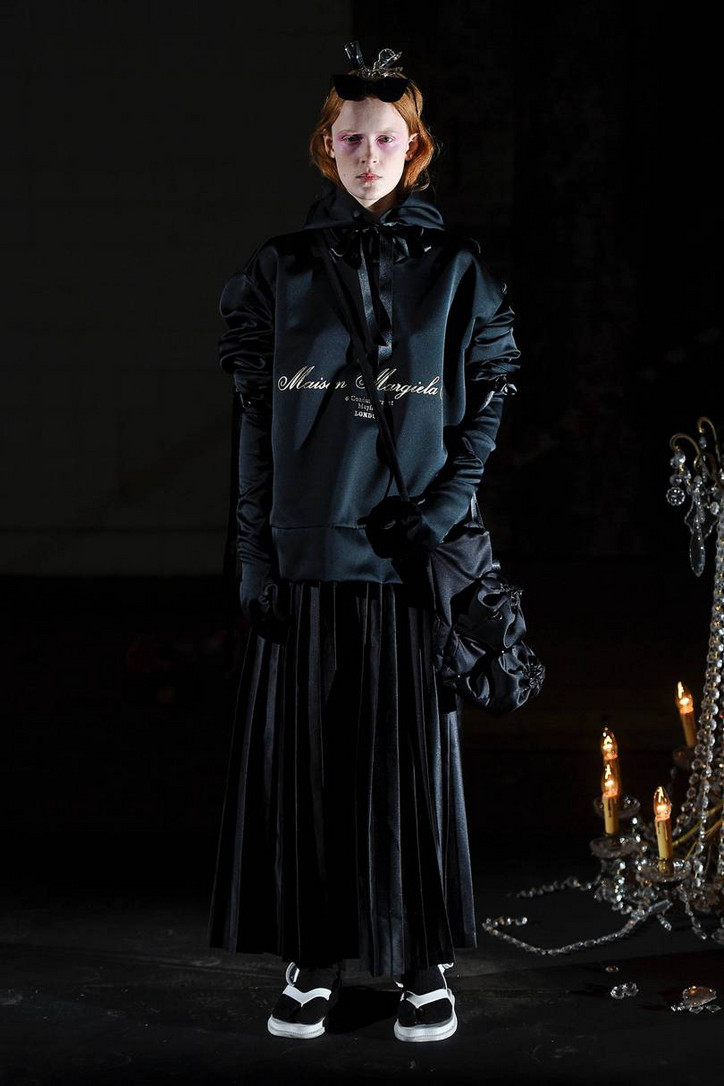 This clash of sound also defined the clothes—streetwear meets Belle Époque, their mixture and creation inspired by rediscovery and replication—where pieces from Clignancourt flea markets served as the basis for patterns or as actual fabric to be reused. 
Satin dresses were paired with hoodies and rococo pastels met 21st century black and ripped denim. While appliqué garments on streetwear might sound a bit Balenciaga, the effects and motivations here were entirely different (not least of all in that a portion of the proceeds from this collection will be going to the French HIV/AIDS non-profit AIDES, which Margiela has supported since 1994). Less a practice in self-indulgent irony, these vintage-inspired creations were a self-conscious exercises in pastiche—zombie looks for an era of undead references and unceasing remixes.
View some of the highlights, below.
Photos courtesy of the brand.