Molly Goddard S/S '19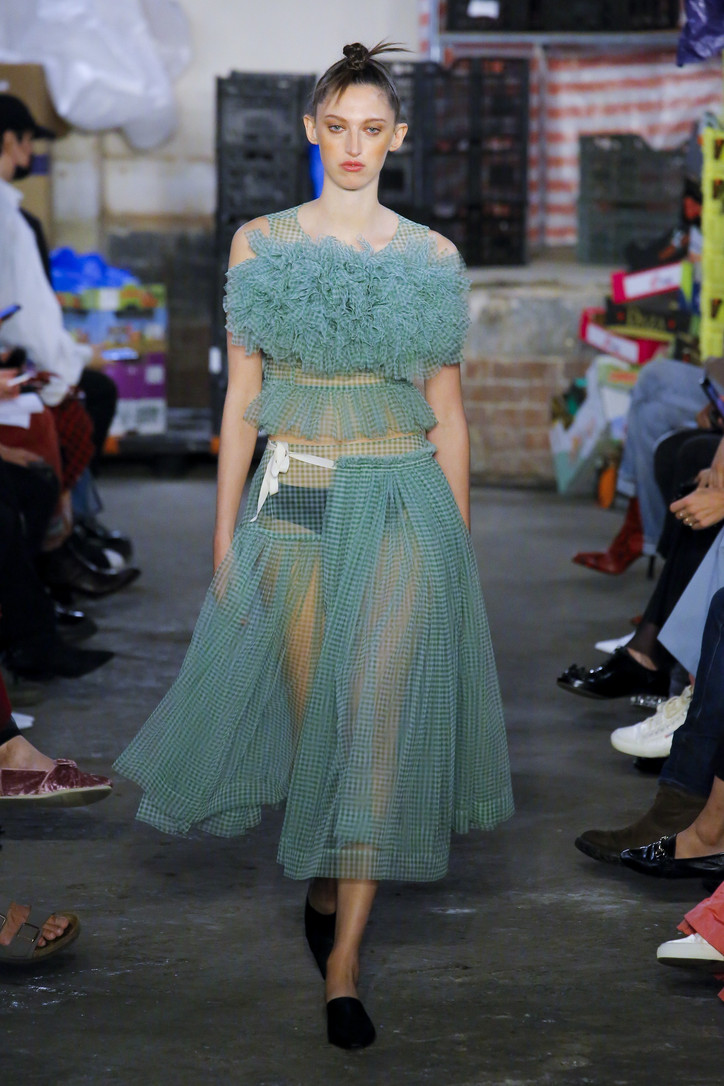 Not merely decoration, the frills reshaped the garments, exaggerating features and rendering the ordinary strange, especially on dresses that started their plummeting, weighty descent just below the bustline.
Unlike many shows in London so far, Goddard's palette was more reserved, offering subdued alternatives to the popular neons and animal prints we've seen at Richard Malone, Ashley Williams and Matty Bovan. But the restrained palette hardly made for a boring collection.
See some of our favorite looks, below.
Photos courtesy of the brand.