Montevideo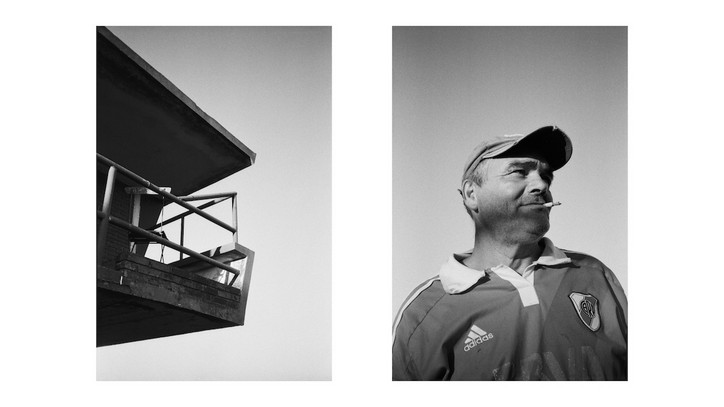 What offered the opening of perspective for photographer Jerry Buttles, ironically, occured while on a work trip to South America. He stayed in the city of Montevideo for 21 days— drinking in the deliberateness of the culture and community in the Uruguayan city. 
Below, exclusively on office, Buttles shares the beautiful stories he brought back from his moving trip to Montevideo.
I was fortunate enough to spend 21 days in Montevideo, Uruguay. It's situated on the northeastern bank of the Río de la Plata, where the Uruguay and Parana rivers meet, and that makes the city an epicenter for trade and transportation.
I visited for work, but Montevideo is the type of city that turns a business trip into pleasure. These photos reflect scattered moments from my time discovering the city. I explored Old Town and walked The Rambla avenue that traces the coastline. It is the longest continuous sidewalk in the world.
There is a vibrancy and ease to the people of Montevideo. That ease is something I aspire to. I witnessed this firsthand when I joined some locals to watch a Peñarol futbol match at Estadio Centenario. The stadium dates back to 1930 and was built to host the very first FIFA World Cup.
What seemed to make the largest impression on me was the absence of technology which gave room for real connections, real relationships that were often fostered over the drinking of Mate – not just a beverage, but a demonstration of craft, culture, and respect.  
My trip to Uruguay served as a universal reminder to slow down, to take in what is around me, and allow my surroundings to dictate my time. There was a dichotomy between my long days spent on set and the time I spent wandering the streets. That slow wandering is restorative. It's easy to get caught up in the fast paced media world that infiltrates our lives, but we have to learn to abandon that practice. If not, we could miss what's right in front of us.