Sign up for our newsletter
Moonwalk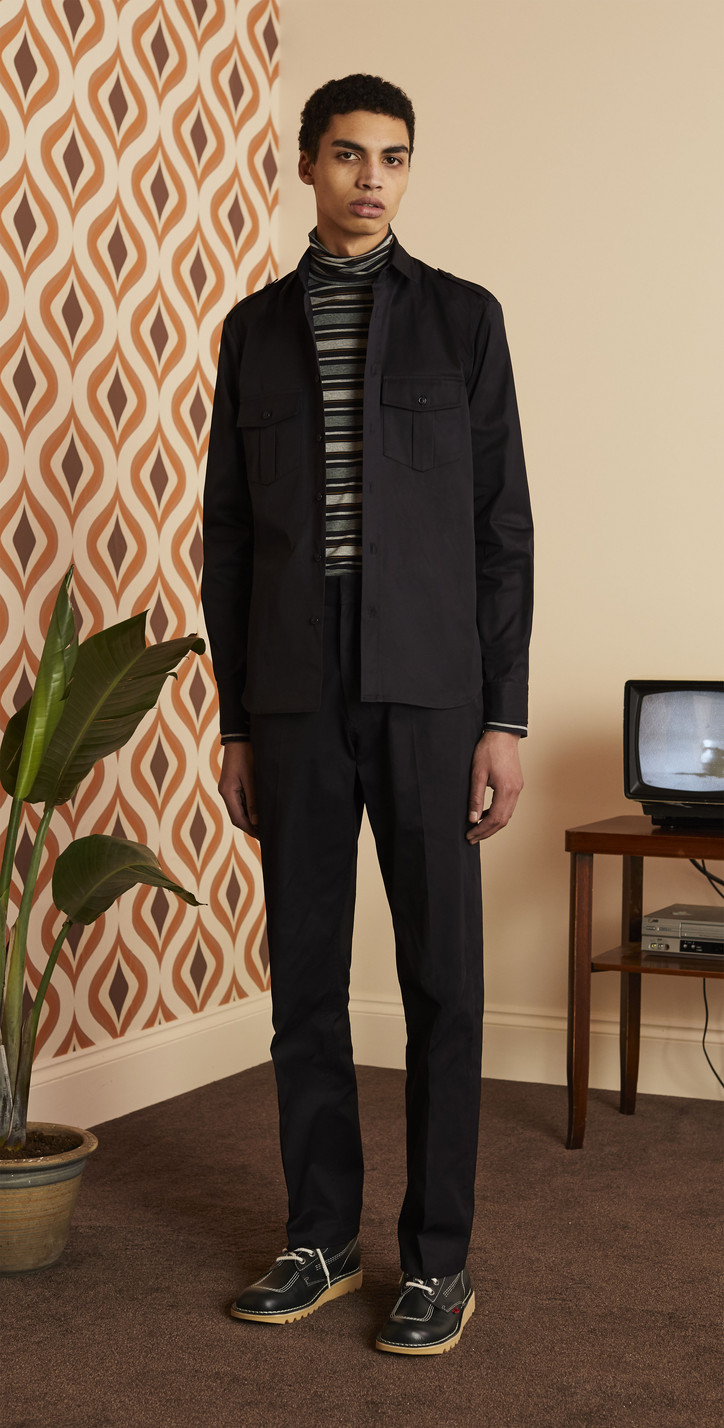 Peep our favorite looks from the collection, below.
Photos courtesy of the brand.
Jacquemus F/W '20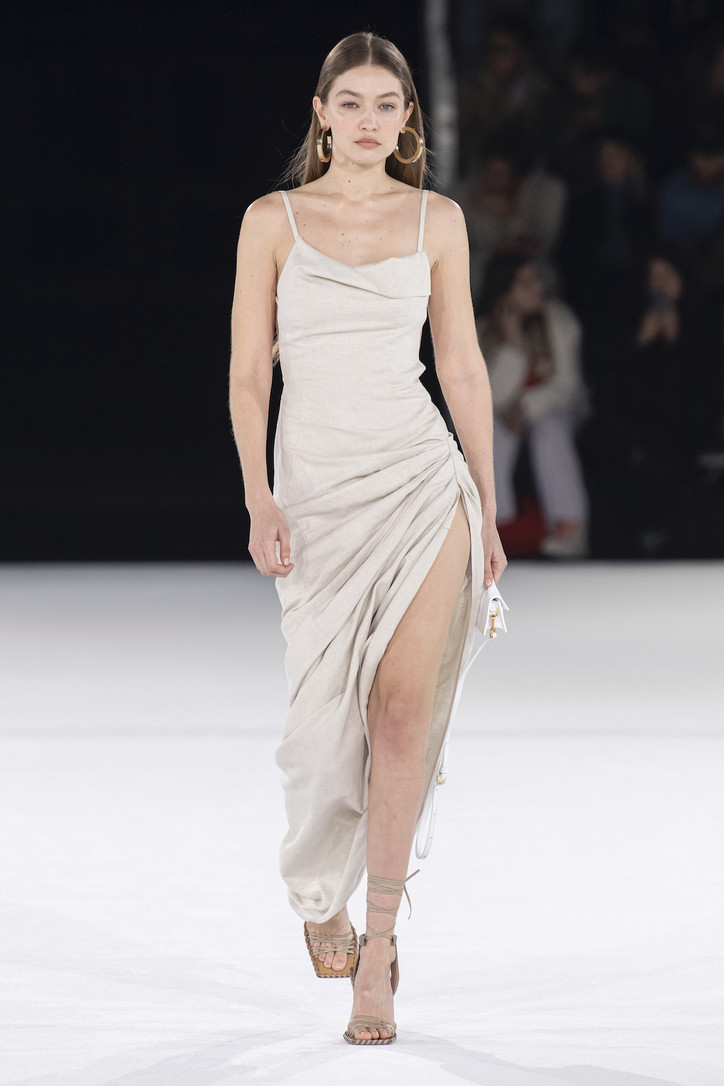 But the self-doubt led Jacquemus back to his beginnings, to his first piece—the skirt he created at age 7 for his mother in 1997, out of the linen curtains in their house. It's the piece that inspired the latest coed collection L'Année 97, shown last weekend in Paris. "I wanted to come back to this idea of clothes that could be sophisticated yet minimal and pure. I wanted lots of linen. I wanted pieces that could be worn forever."
Jacquemus delivered on every promise with L'Année 97. Each piece is body-conscious yet casual, in the sense that the designs hinge on highly accessible silhouettes and on-trend cuts (and cut-outs—see below). These may be your typical hot girl and hype boy outfits, but they're as sophisticated as they are sexy, thanks to the limited range of colors and fabrics. 
In fact, the sex appeal may be the single most enduring thing to carry through Jacquemus' collections. If last season's lavender fields referenced how inextricable the lavish, eternally youthful lifestyle is from the Instagrammability of the brand's (and Jacquemus') identity, this season's more stark venue à La Défense left a lot of room for the clothes to speak for themselves. Naturally, they had to be hot. 
And who better to represent total hotness than the Hadids? Possibly more reported upon than the clothing was the presence of Bella and Gigi walking in near-matching, neutral-colored and bias-cut slips. Other models sported equally flattering and faded dresses, blazers, and thigh-high boots. Later on, the show picked up with baby blue and bright pink suits and sets reminiscent of Jacquemus' trademark showiness.
So in short, Jacquemus has no reason to be ashamed in the wake of a flirtatious, if familiar, show, and we could probably find him languishing in the French countryside, being fed grapes and fanned with a fig leaf, celebrating the collection, as he can deservedly do.
Bode F/W '20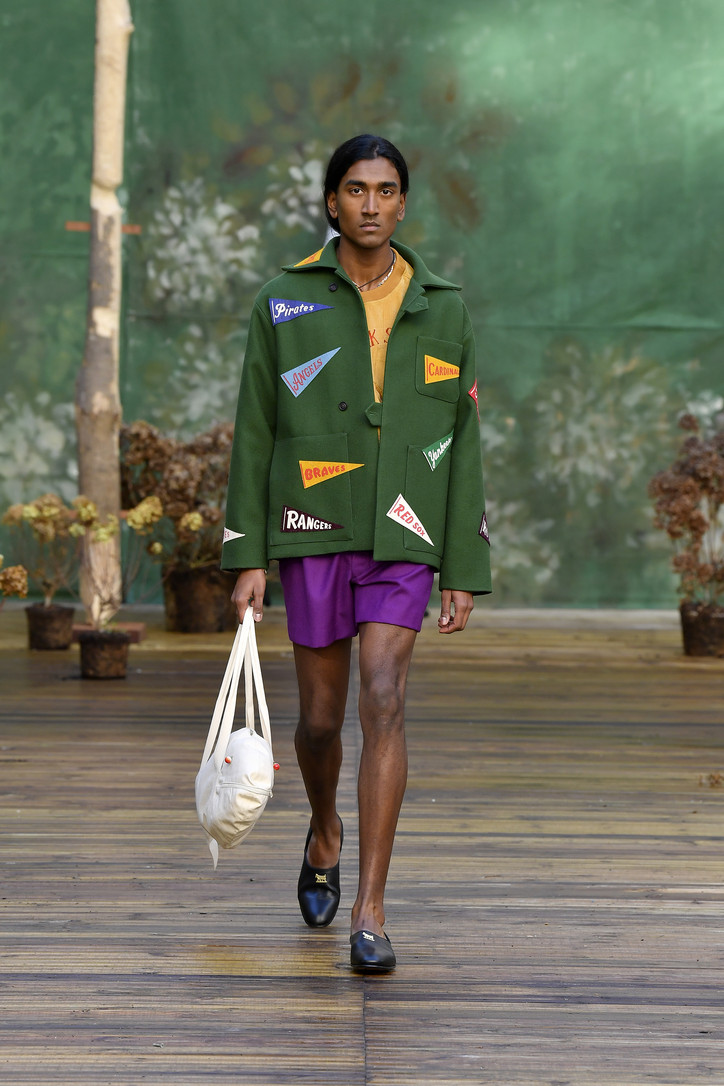 As models walked amongst Bloomstein's-created set composed of wood from Ash trees that were cut down by beavers on a tributary of the Green River, the artist's impact and adoption in Bode's F/W '20 show felt entirely omnipresent.
Mama & Me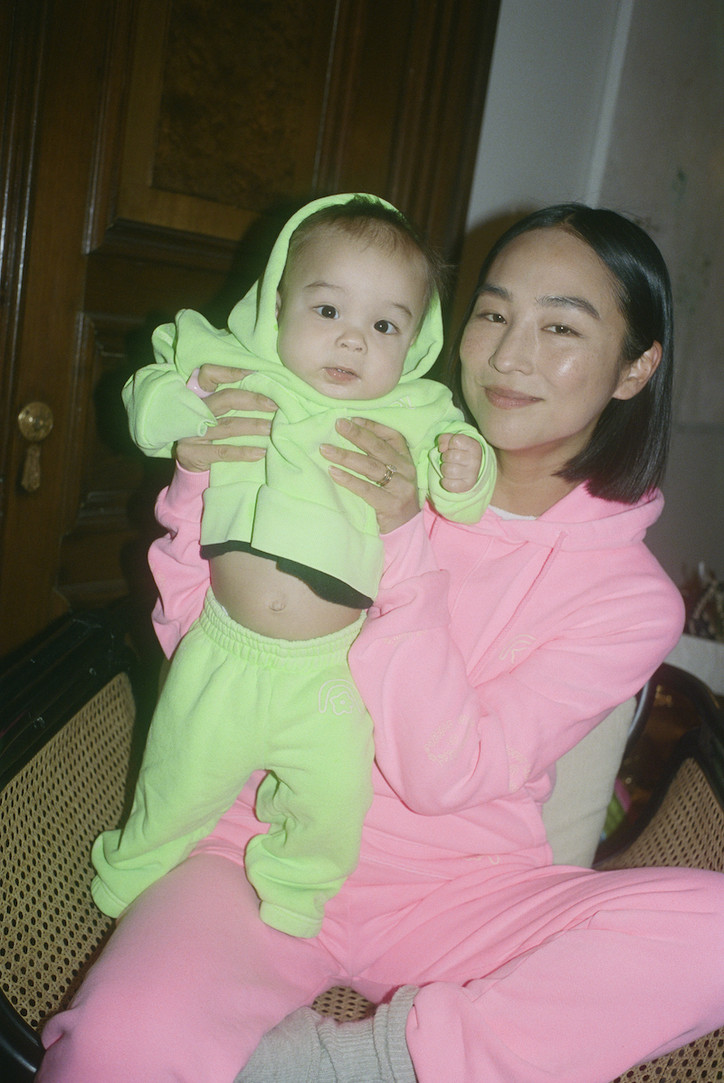 What was the catalyst for this collab?
Kathy Lo — We have worked together for a few years now! I love Sandy! I have always thought about doing a collaboration with her because I admire her and her designs. Also, a super cute idea for parents to match with the kids — who wouldn't want to do that?! And we finally made it happen!
Sandy Liang — I've worked with Kathy for a while now and now we're good friends. We just thought it would be a fun idea to have matching outfits for parents and kids.
Which common ideals between Two Bridges and Sandy Liang are showing in this collection?
KL — Fun and comfy! Not many people know, but I wore sweatpants and hoodies probably throughout my high school years.
SL — Playfulness!
Best part about teaming up?
KL— The best part about teaming up is that we have already known each other for a few years from working together and I know what Sandy is like. She's pretty chill, but can also give you a straight answer — she doesn't F-around! We also photographed Greta lee for this collaboration, who I'm obsessed with! I thought it would be fun to photograph her and the boys in their home environment. When you're a parent, you're basically hanging out at home. Back and forth with the kids, from the living room to their bedroom, then your bedroom, then the hallway...etc. We captured that in the collaboration.
SL— Hanging out with Kathy. We got to shoot our friend Greta Lee for the images. That was maybe the highlight for me. I love her family and I love her house! I love Greta!