"muse muse, a muse muse, muse amuse..."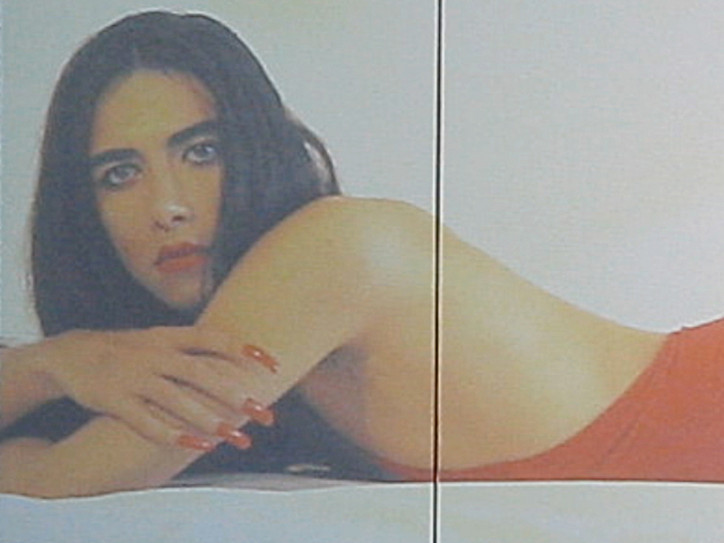 This was the core inspiration for muse muse, the group show which opened on Friday at the Czech Center NY. With the goal of mirroring the democratic, driven revolutionaries of the first Czechoslovak Republic, a group of current curators and artists gathered to give new meaning to the concept of "muse". We sat down with two of the curators, Marie Tomanova and Thomas Beachdel, to talk about how they're re-inventing the identity of one of the industry's most important relationships. 
"muse muse" will be on view through April 6th. Find the full list of curators and artists included below the interview.
Can you explain the role of the Czech Center in realizing this show? Did you decide to do something there and then the idea for Muse Muse materialized, or was it the other way around?
The Czech Center New York founded The Bohemian Creative Hub, a program dedicated to supporting working artists and fostering public engagement with the creative process. The Bohemian Creative Hub's vision is inspired by Thomas. M. Messer, the Director of the Solomon R. Guggenheim Museum in New York for 27 years, who was of Czechoslovakian heritage and who epitomized a spirit of risk taking, innovation and resourcefulness.
Part of that program is the New Bohemia Exhibition Series created to support young artists and cross-cultural exchange. Muse Muse is a part of that series, for which we also helped organize Youth Explosion: The New Bohemia in July 2016, and Baby I Like It Raw: Post-Eastern Bloc Photography and Video in March 2017.
The idea for Muse Muse began as a way to celebrate the 100 year anniversary of the first Czechoslovak Republic and the democratic ideals ushered in by Tomáš Garrigue Masaryk. This is why we invited multiple curators to each choose artists to include in the show, as the First Republic was a powerful and meaningful shift from the singular voice of a Monarch to the many voices of a Republic. This show examines the transformation of identity and self against the background of post 1918 political and social change reflected in the shift initiated by the First Republic. Stressing the freedom of a multiplicity of voices and viewpoints, the inclusion of multiple curators mirrors a democratic vision centered around the theme of creating and celebrating new identities. In a word, this show is about freedom.
How did you decide who would be in the Curator group? What was the criteria? Are there any themes that connect all these artists in their practices, outside of being chosen by the group of curators? 
As we began to put the show together, we started by asking friends who are curators to participate and to start thinking about artists they would like to include based on the general themes of identity, transformation, and freedom. As the list of curators and artists started to come together, we changed the title from Against the Grain to Muse Muse, as what began to emerge, almost magically, was the fourth, and perhaps most important, theme revolving around the relationship between artist and curator. It was a very intimate and special process to begin to speak with curators such as India Salvor Menuez, Lissa Rivera, Antonia Marsh, David C. Terry, and Richie Shazam, and to see how invested they are with the artists they were including, such as Jahmal B Golden, Naomi Okubo, Grace Ahlbom, Jaimie Warren, and Theresa Chromati and Martine Gutierrez. For these curators, these are not just artist that they chose to fit a theme, they are artists that they believe in, and with whom they have very meaningful relationships. Theophilos Constantinou and Nemo Librizzi's close work together is also emblematic of this, as well as that of Jo Rosenthal whose zine for the show, VirtuosoVirtuoso, brought together distinct voices. For Marie Tomanova there is something about Pixy Liao's work. Michal Nanoru had no question about Dusan Tomanek. For Thomas Beachdel, Aaron Young has been in his mind for over a decade... In particular, our interaction with Richie helped us realize that the show was not just about a multiplicity of voices, but about the unique relationship between curator and artist, artist and curator, hence Muse Muse.
It seems like the art world has appropriated the idea of "curator" with galleries and art fairs getting commercialized and so focused on monetary gain… How does this show stand up to that, and how can it continue to do so? Do you have plans to do another project on this subject?
To us, it seems like everything now is "curated," a "carefully" and "tastefully" "elite" selection of goods, and services—everything from coffee to closets; and this should probably come as no surprise under such an onslaught of consumer capitalist culture. On one level, then, the idea of having multiple curators could neutralize, we hope, the idea of the elite voice of one CURATOR, particularly in emphasizing not the idea of the curator as a selection mechanism, but the curator as a relationship. That is what we tried to do with Muse Muse—to emphasize the relationship between curator and artist as a symbiotic and inspirational one that goes both ways, that goes all ways.
We loved working with so many people who each brought us into their intimate worlds and relationships, and we hope that this is clear to the viewer of the show. When one looks at the works in the show, what we hope they see is not only the work itself, but some ethereal hint of the essence of the artist and curator. Each is showing the viewer who they are, each is letting us all in. It is a privilege to see beyond any veil, and we hope that this may be what is special about art (or literature or poetry); it goes beyond the surface, it gets inside. Going forward, we look to get inside, always get inside.
During the opening, several young women were deeply touched by Theresa Chromati's paintings and were overheard discussing with the artist her work and what they meant, almost in tears—they were tears of identification, not sadness. It was a powerful moment, one brought forth not only by the work itself, but by the relationship of Richie and Theresa. That is the Muse Muse…Muse.
Your press release is so poetic, and it really emphasizes the inspiration you got from language, and the music to the word "muse". Do you think that this concept can be carried over to other mediums? (music, writing, design, whatever…)
Definitely. Between you and us…muse muse, amuse a muse, a muse muse crawls over miu miu to erode an old-fashioned (tired) patriarchal vision of artist and muse to grow stronger on the absolute absence of Harvey Weinstein and ilk (fuck them…no, not reallyJ).
I know you referenced early 1900's politics, but did current politics play a part in putting together this show?
Absolutely. We are tired of power and money and exploitation. Really tired of exploitation, money, and power.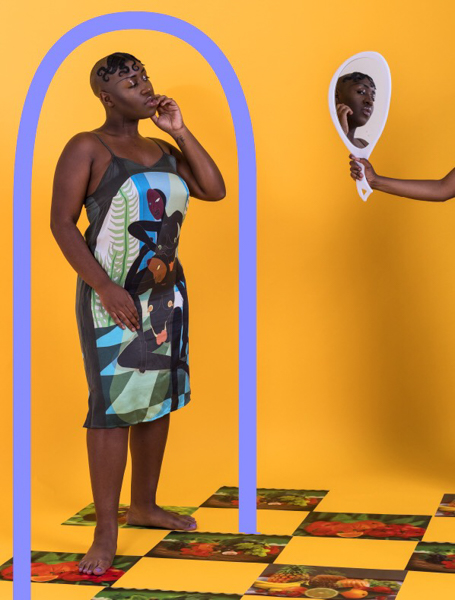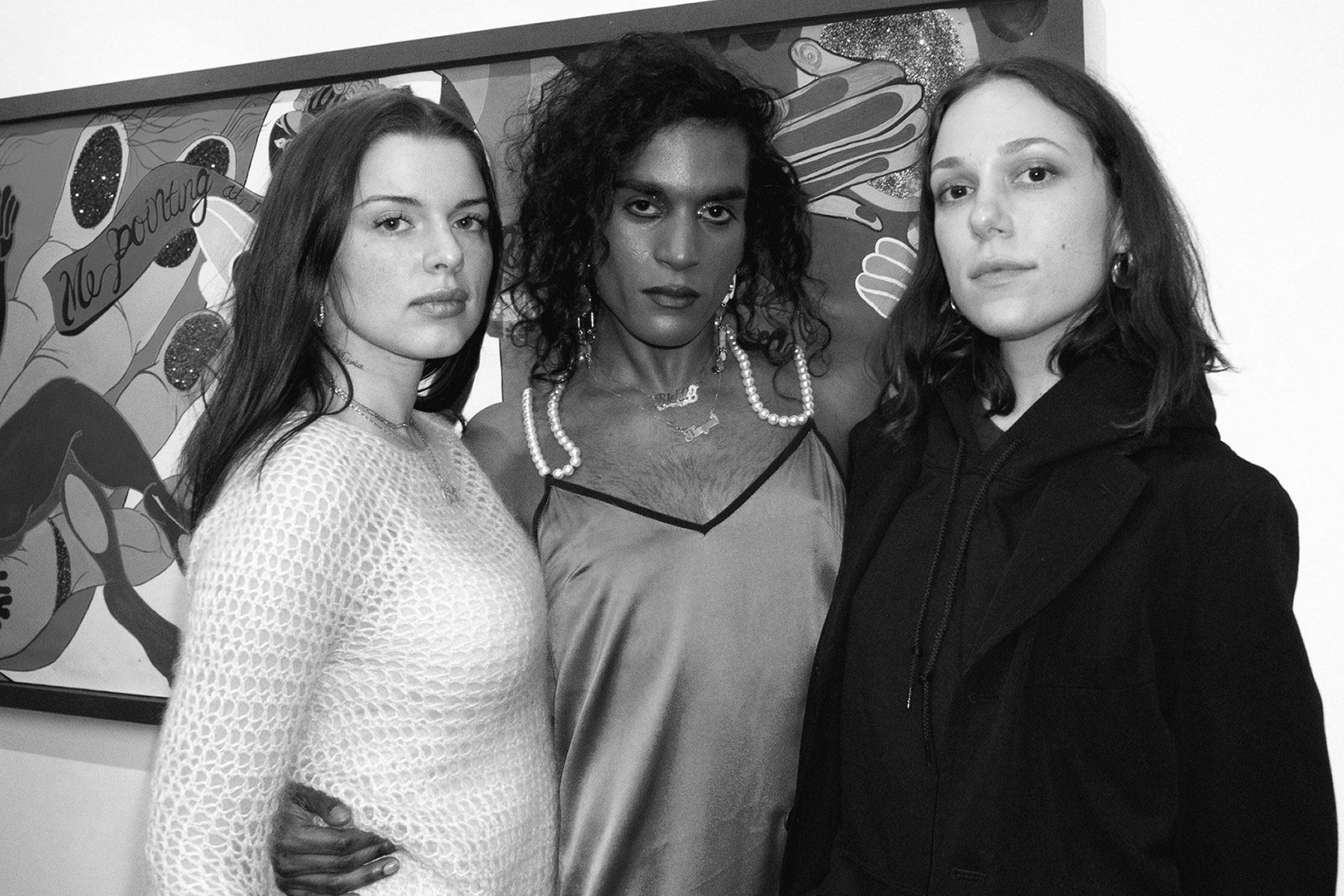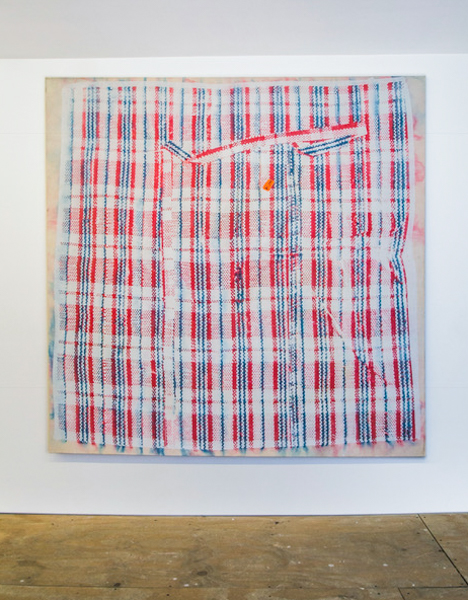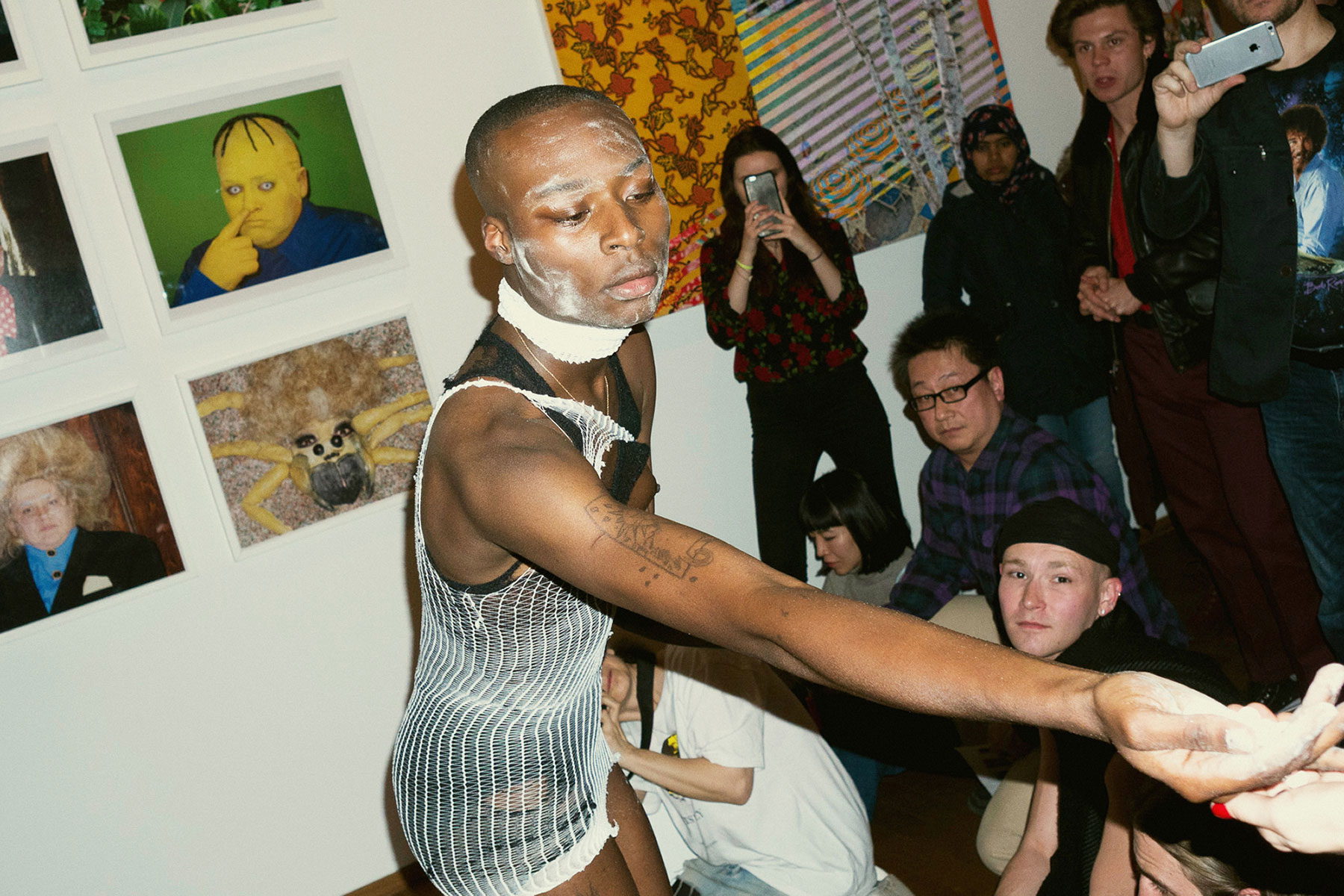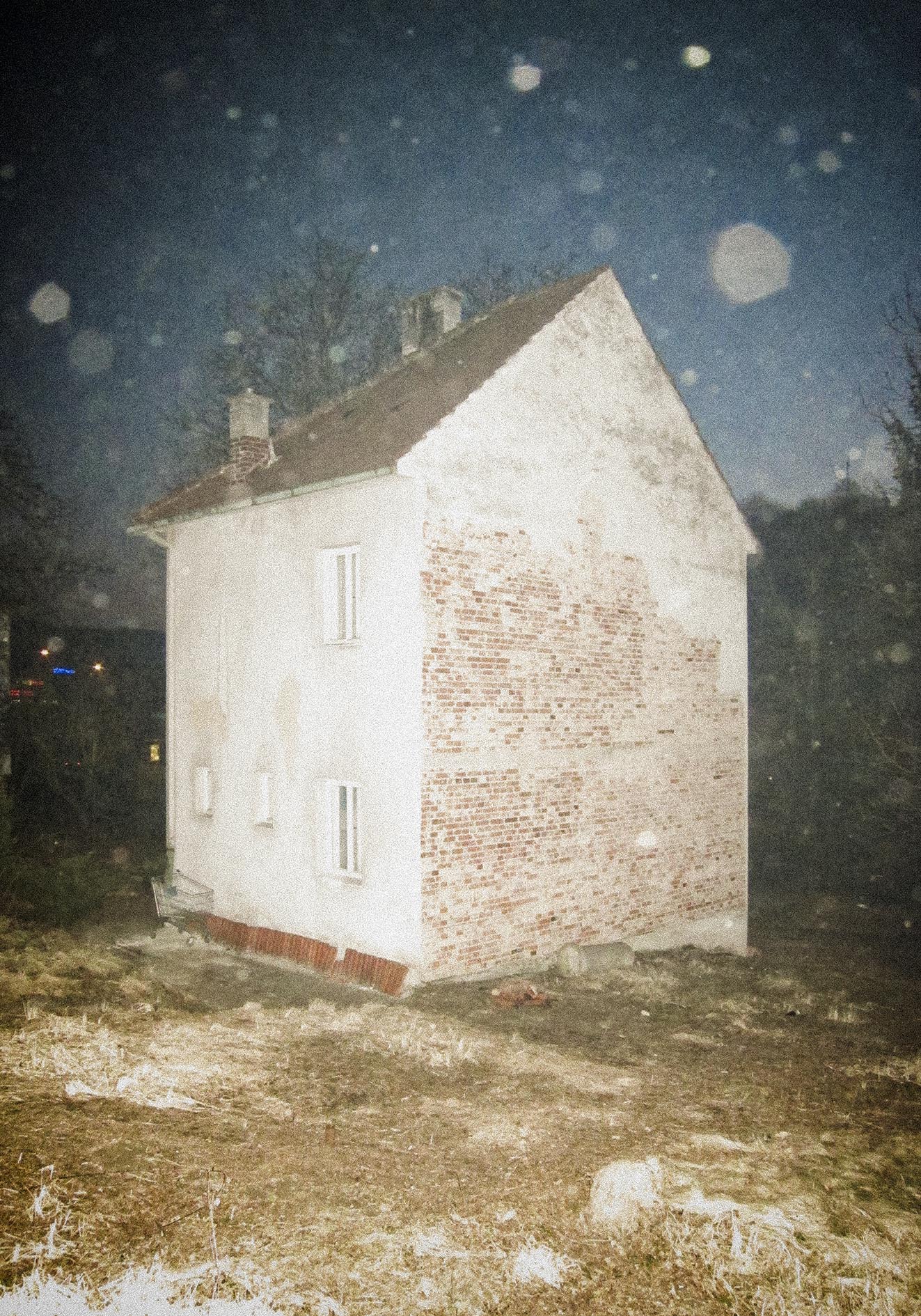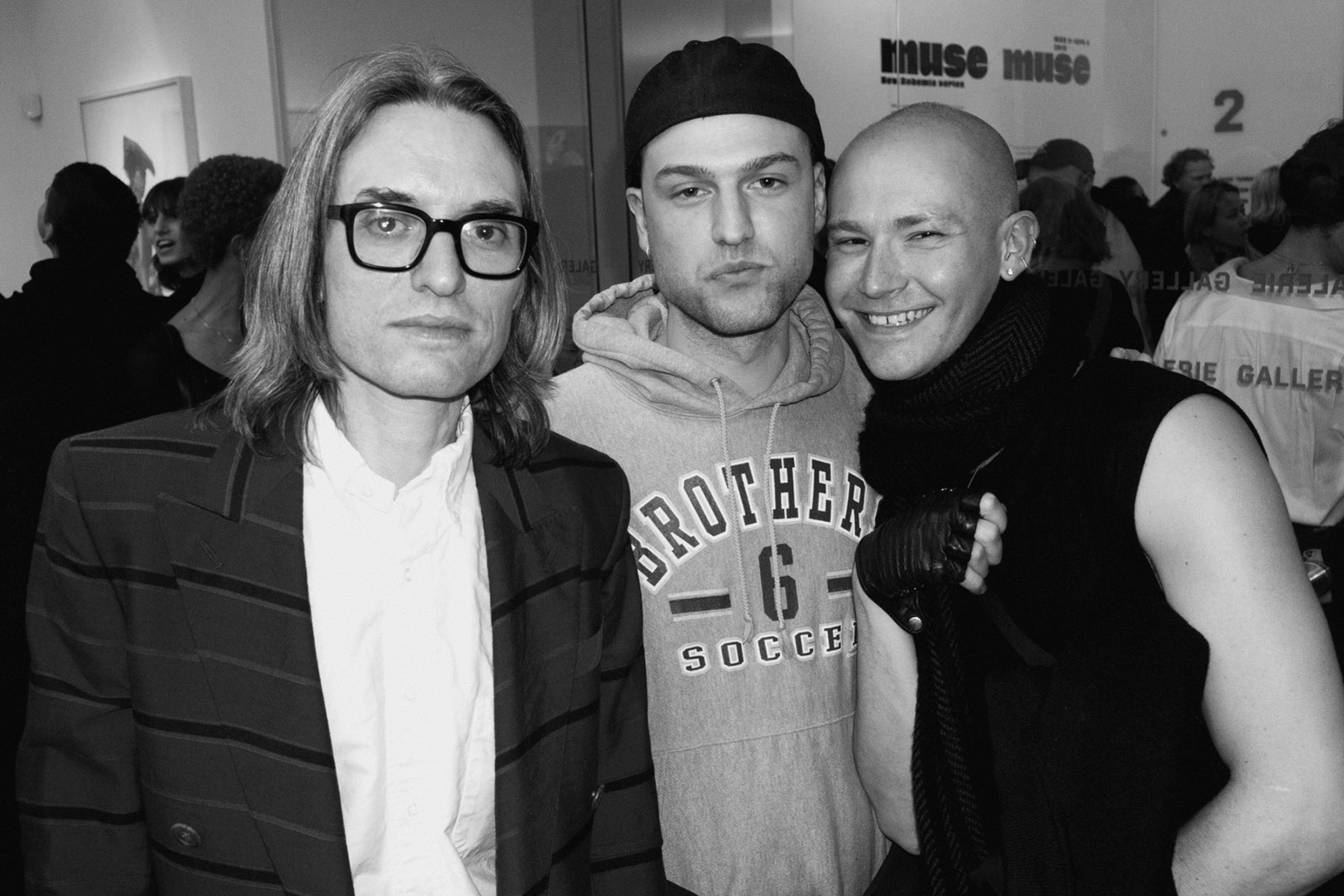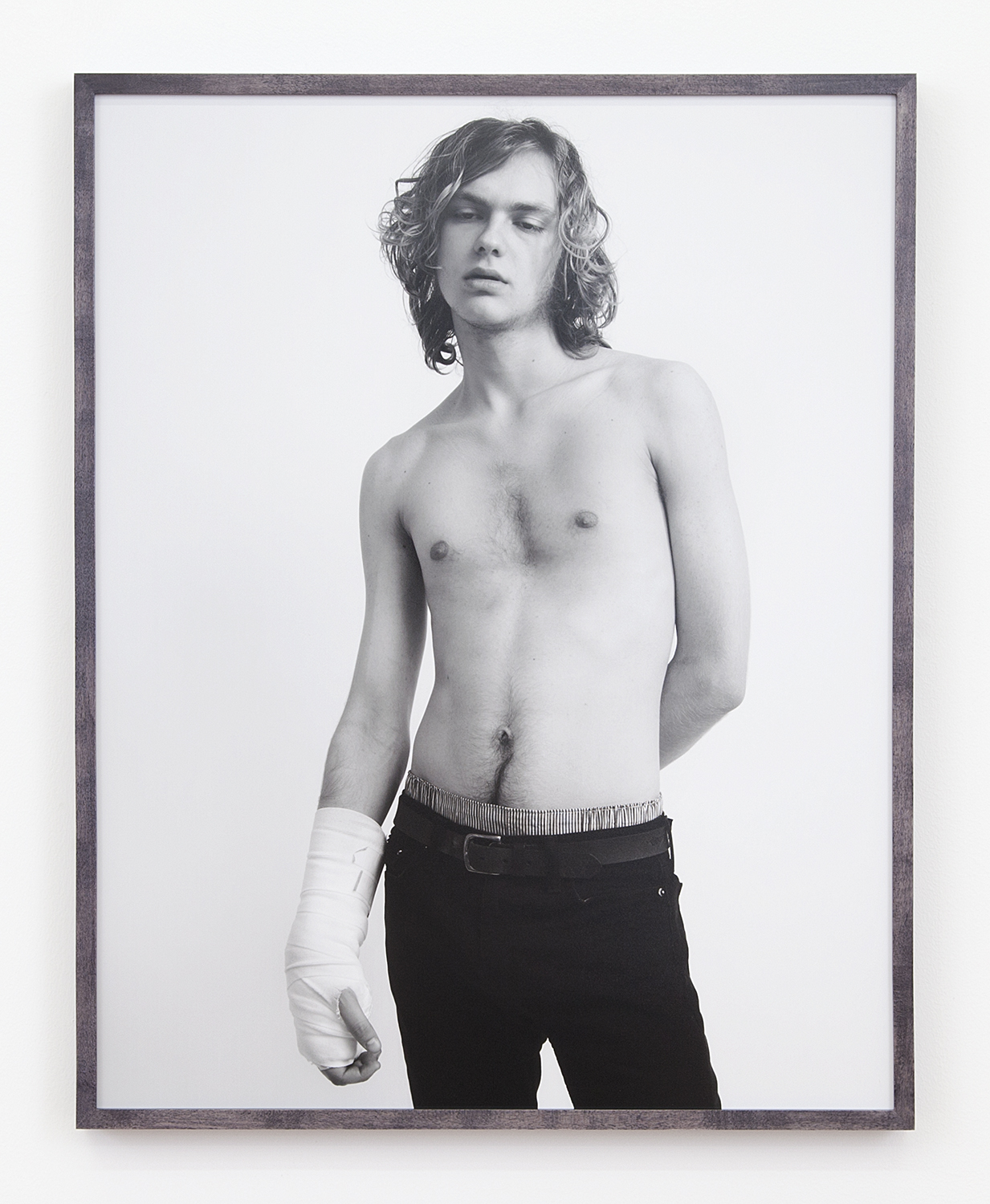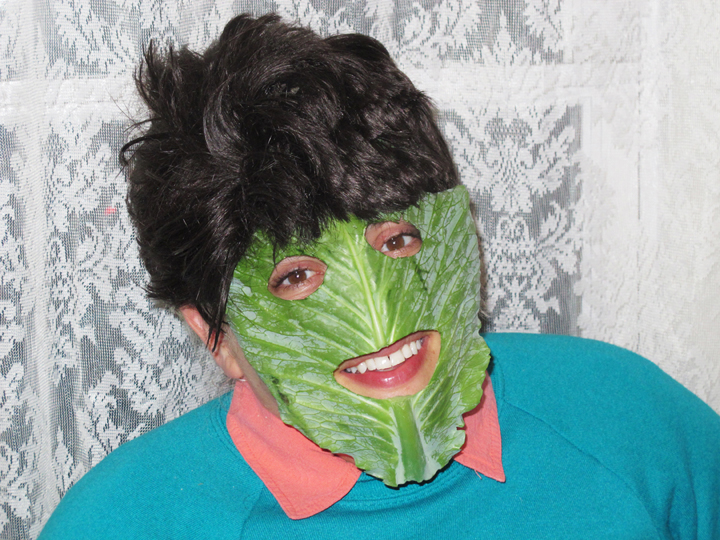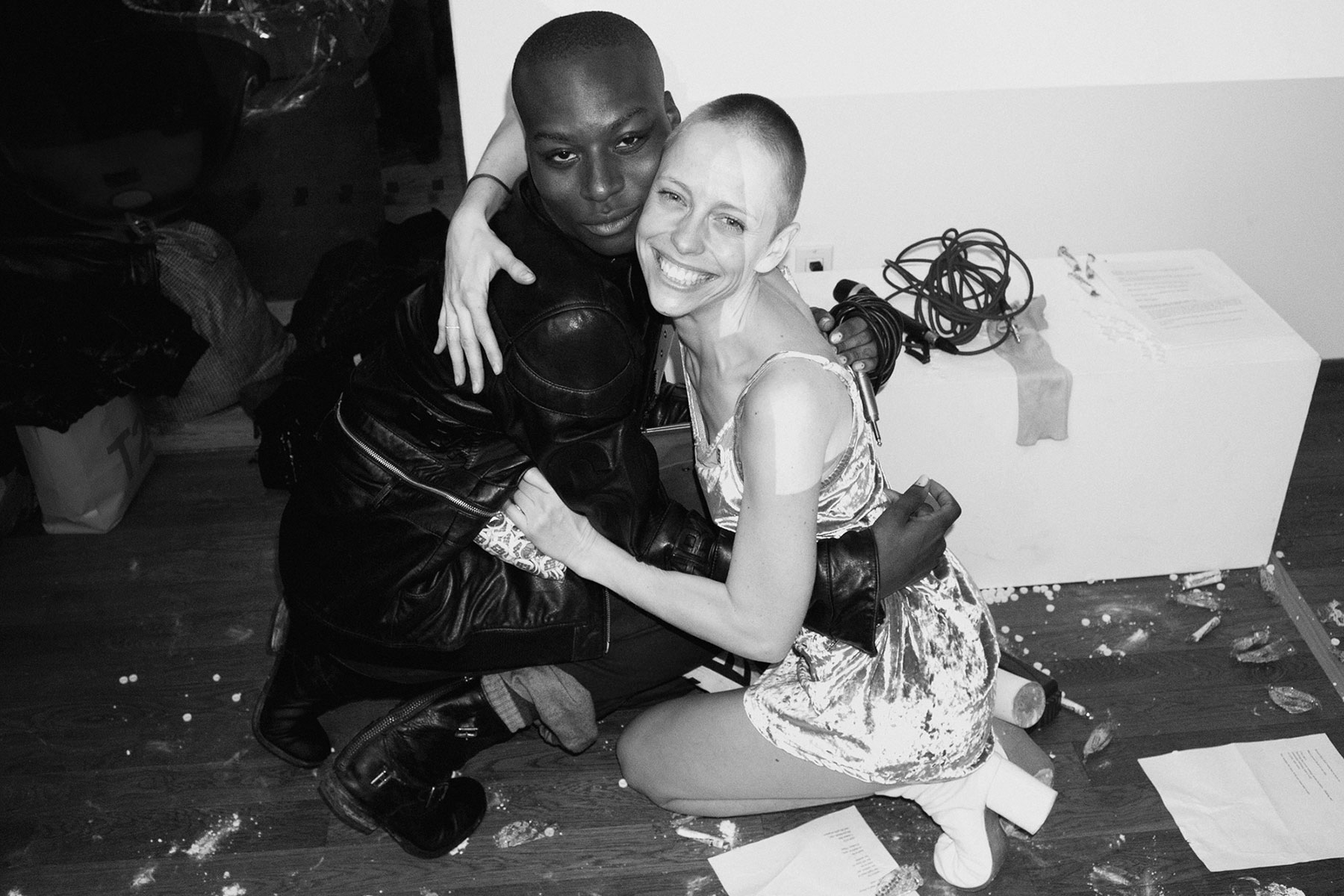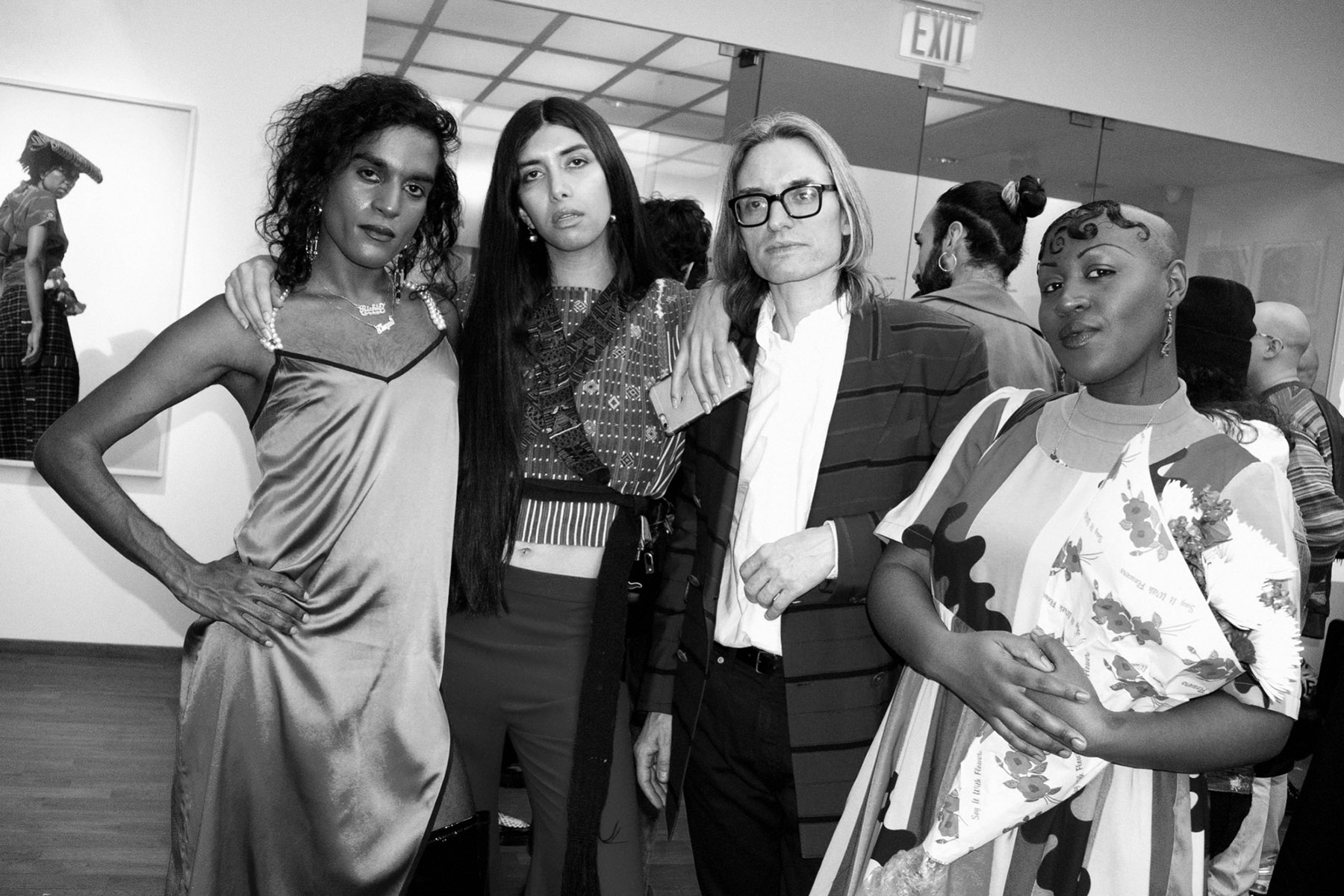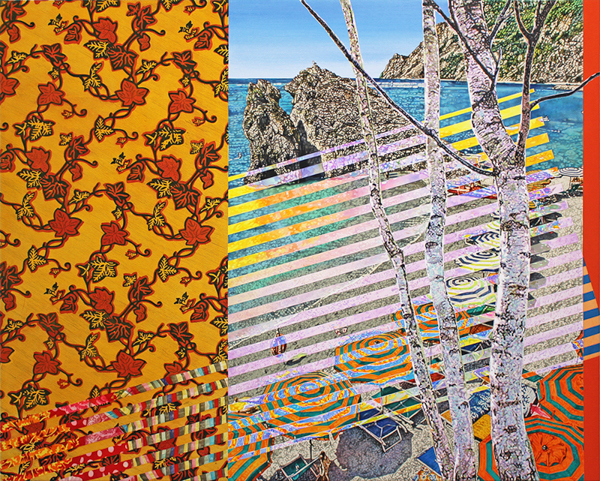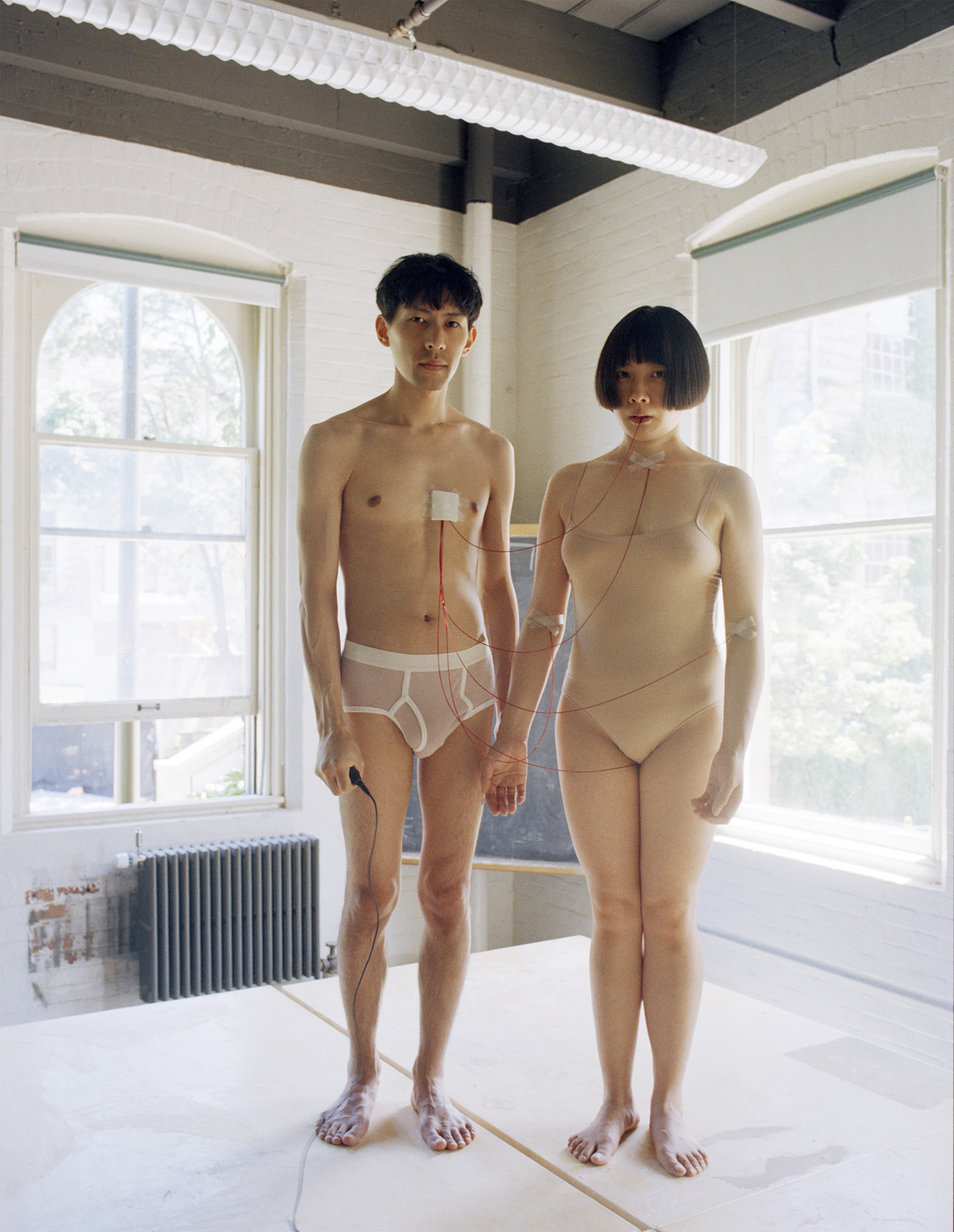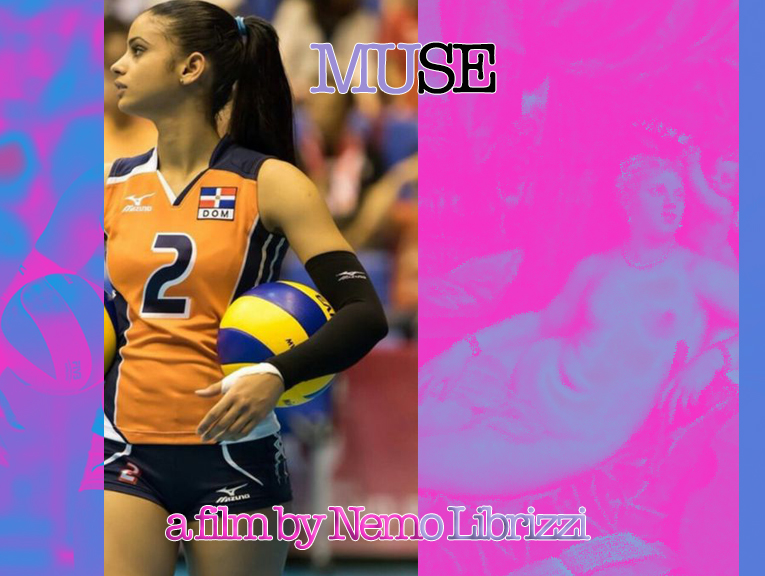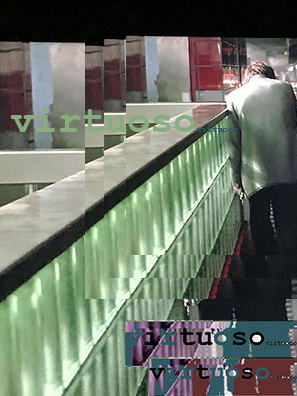 Curator Artist:
Thomas Beachdel Aaron Young 
Theophilos Constantinou Nemo Librizzi 
Richie Shazam Theresa Chromati / Martine Gutierrez 
Antonia Marsh Grace Ahlbom
India Salvor Menuez Jahmal B Golden 
Michal Nanoru Dušan Tománek 
Lissa Rivera Naomi Okubo
Jo Rosenthal VirtuosoVirtuoso zine: Medar de la Cruz, Kellian Delice, Emma Kohlmann, Mica Levine, Hayley Martell, Marian Martin, Ambar Navarro, Kat Rose, Emerson Rosenthal, Charlie Rubin, Leticia Sampedro, Shane Saunders, Andrea Sisson, Marie Tomanova, Amanda Wallace, Thomas Watkiss, Linda Yang, Yulia Zinshtein, Dale Zine 
David C. Terry Jaimie Warren 
Marie Tomanova Pixy Liao