Mystical Geometry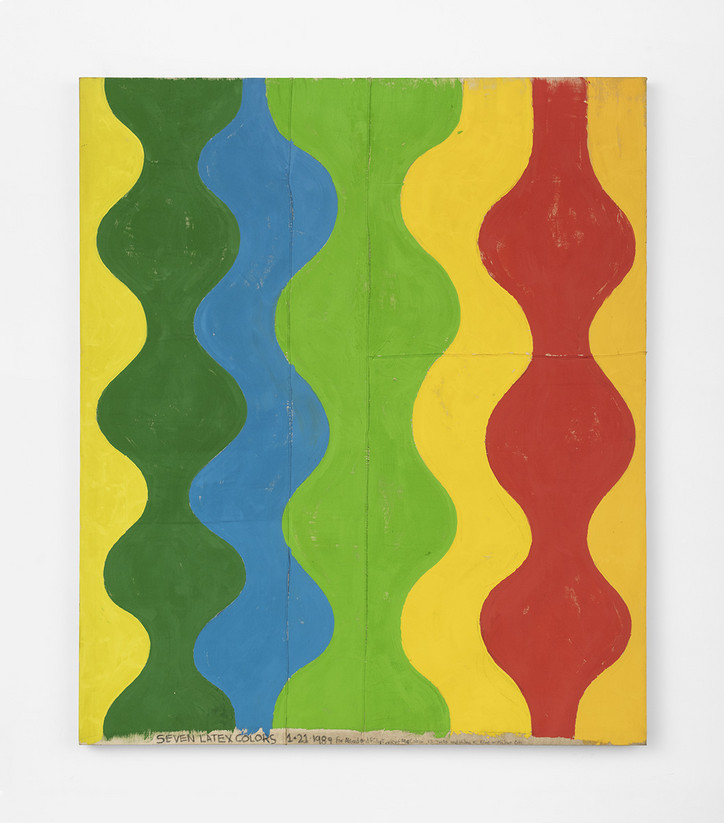 We sat down for tea in his kitchenette to talk about his new show at David Kordansky in LA, which focuses entirely on his work from the 80s, a pivotal time in American culture, especially in NYC: "New York City is a very exciting, insane, difficult, lovely, inspiring place. I'm surrounded by artists and people that I've known for a long time, comrades, so being here and being in dialogue with all these other artists, especially younger artists — I think that fuels me in terms of pushing forward."
The scene in the 80s was helter-skelter, Abstract Expressionism was still in vogue but already becoming played out, and the young artists at the time were intuiting this. "I lived down the hall from Glenn O'Brien, I was part of that whole downtown scene, I knew Jean-Michele and Keith Haring," Martin reminisced. "If you combine mystical geometry and quote unquote 'serious' painting, like Brice Marden and Jasper Johns and Rothko and the Abstract Expressionists, and then you combine that with what was happening in the 80s, which was this amazing graffiti exploding all over Brooklyn and just the raw kind of crazy performance scene in early Williamsburg, rock n' roll — it was an interesting mix."
New York City is a very exciting, insane, difficult, lovely, inspiring place.
Martin channels the insanity of the city with clarity and purpose, invoking the intriguing concept of 'mystical geometry,' inspired by Hilma af Klint, who had a show at MoMa PS1 during the 80s that had everyone as much abuzz then as now (by coincidence, there is now a Hilma show at the Guggenheim about to close). When I asked how he defined mystical geometry, the artist replied, "You know, I think when I'm lucky when I have no idea. It's this whole issue of what does it mean to make a quote unquote 'abstract painting' — so you're not making a picture of your boyfriend or your girlfriend, you're painting an image which comes out of a plastic language, an abstract language." This language was one you could freely invent, as Hilma af Klint did in 1908: "She blew everybody's mind, because the paintings were so fresh, so real. She was making things to express emotional or spiritual truths, and she thought that we needed a new language to express these new realities. We loved her because she seemed to promise, 'wow, there's a way of inventing a new language,' and when you're a young artist, or just an artist in general, you've got your feelings and your ideas and no one has ever had these feelings, no one has ever listened to your music, nobody's ever smoked the same drugs — it's new! You say, I can't paint paintings the way that old people painted them, because that's going to be old ideas, so you have to come up with your new way, new materials, new ideas. That's the way we were feeling as young artists in Brooklyn in the 80s."
Martin's life and work changed with the AIDS epidemic, when, he recalled, many young creative people were dying. "People were going to a lot of funerals — it was weird, you'd go to these memorials and everyone was in their 20s and 30s. When people that you really loved were facing their own mortality, you start going, 'Shit, what is important in life?' It focuses you in a very intense way, you think, 'What's real? What's important?' It gives a sense of urgency and even emergency to the work. I think it's not so obvious that my work is related to the AIDS epidemic. By the beginning of the 90s I went into this thing where I just made these black and white paintings for about ten years. I think a lot of those paintings were specifically about grieving and occupying this inner space, and processing sadness."
Not everything that came out of this time is tinged with darkness. Martin was an art counselor at an AIDS center, and the people he worked with had an affinity for using glitter in their creations — and now Martin is known for using glitter, almost in a sculptural way, so heavily will it be layered on the canvas's surface. "You know, when I was younger, I wanted to be such a serious painter, and that meant making paintings with real paint on canvas in a certain way, like my heroes and heroines, and using glitter that was something that wasn't done, that was not serious, or if you made a painting with aluminum foil, which I was also doing, that was not to be done." Seriousness is overrated, anyway.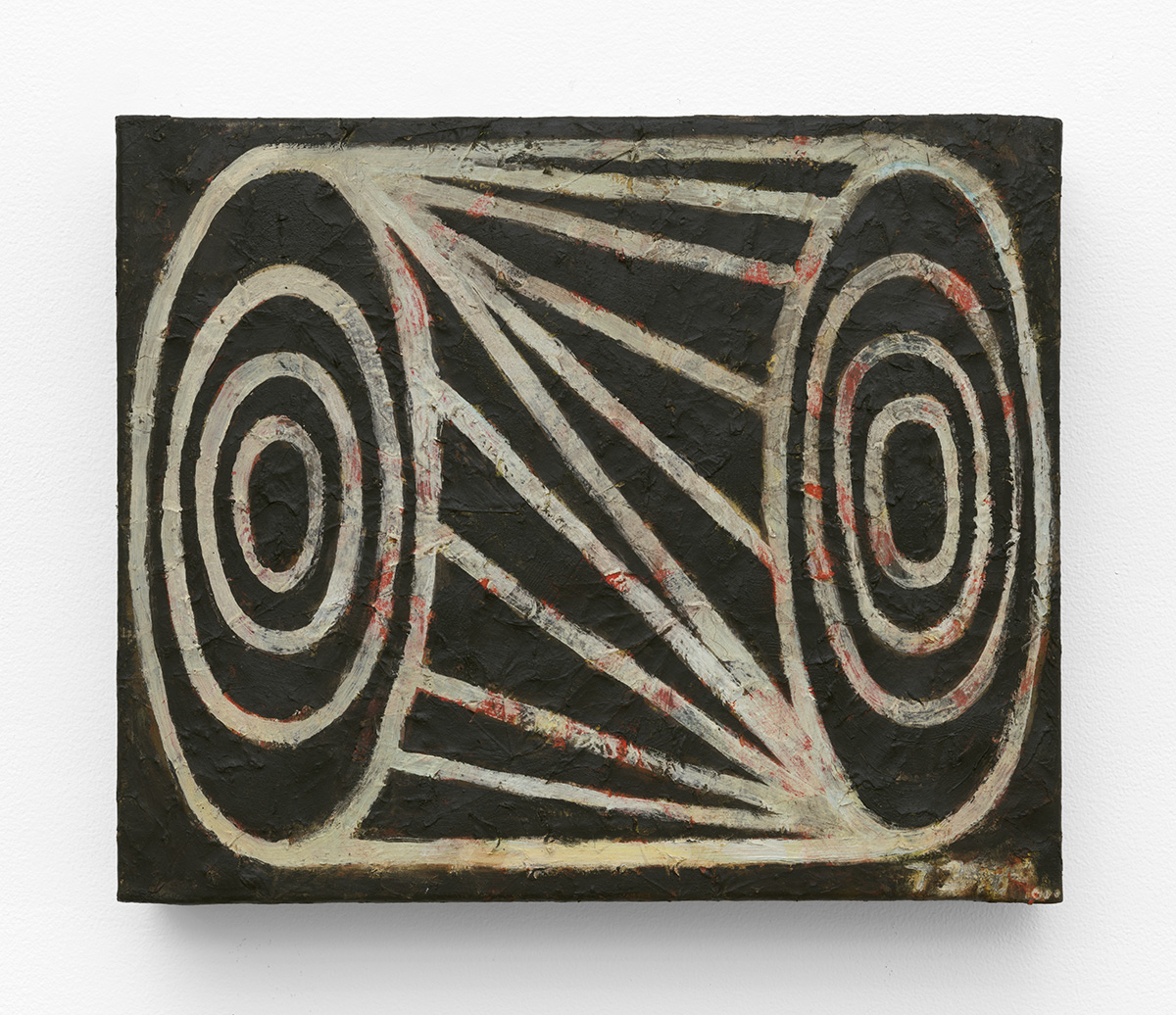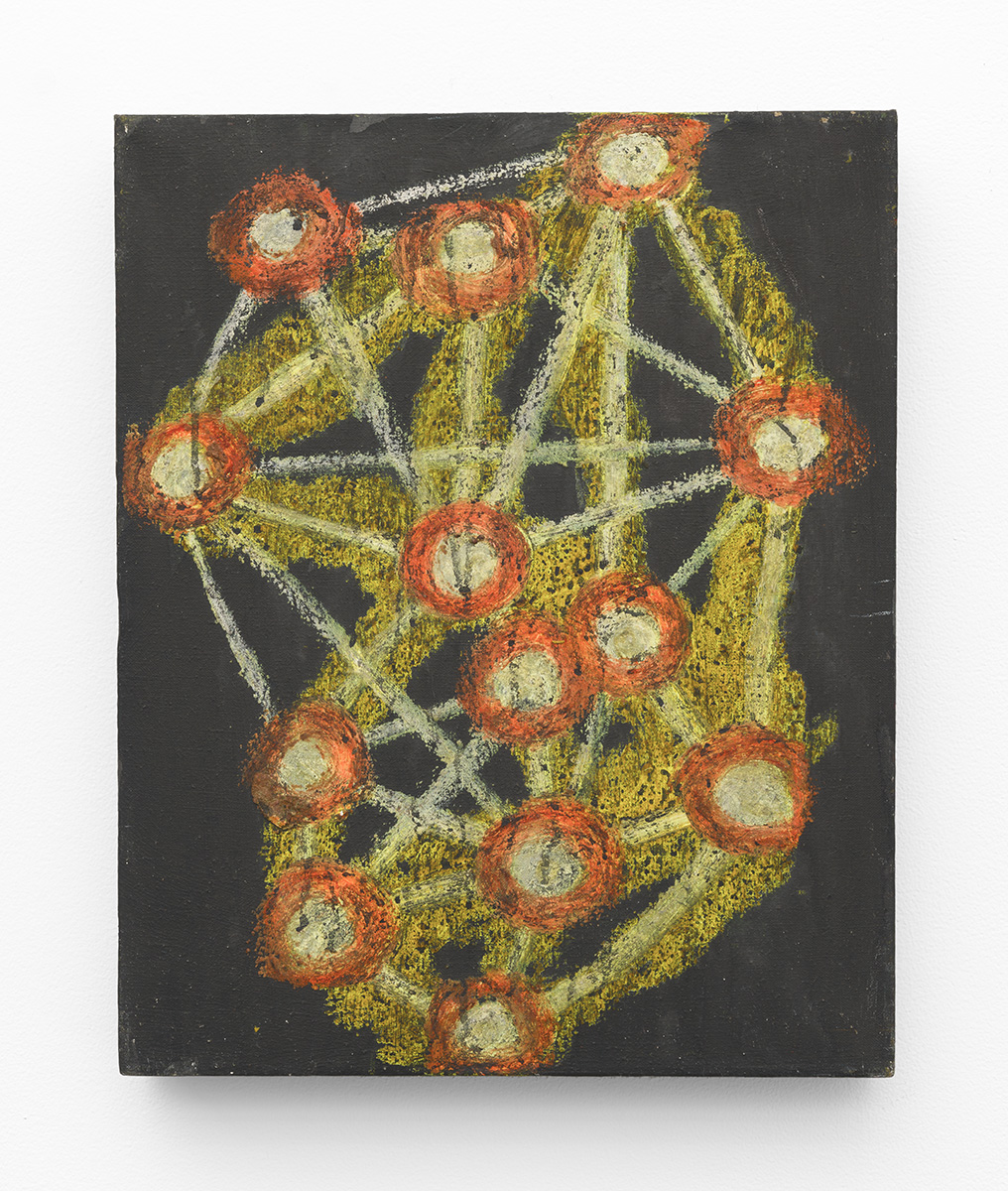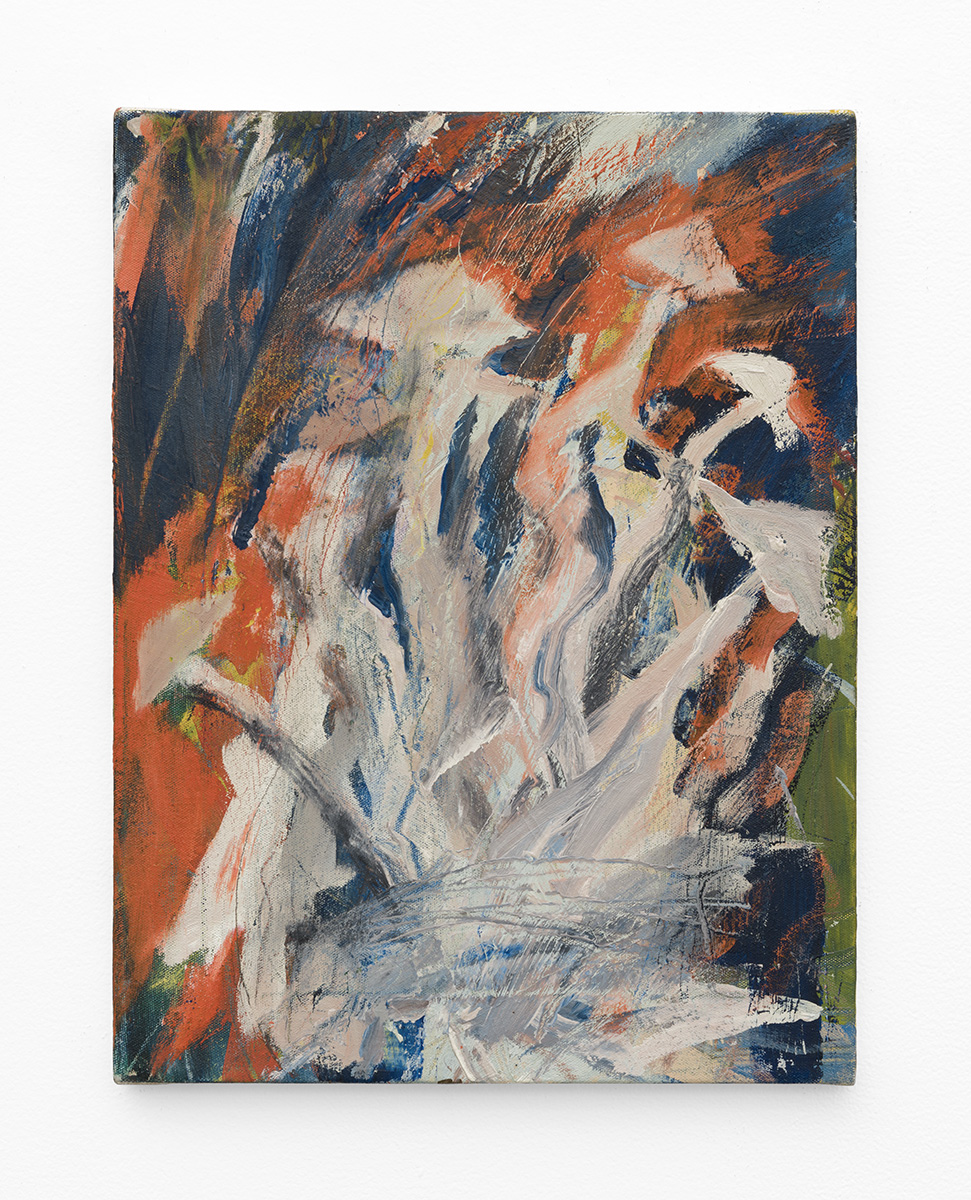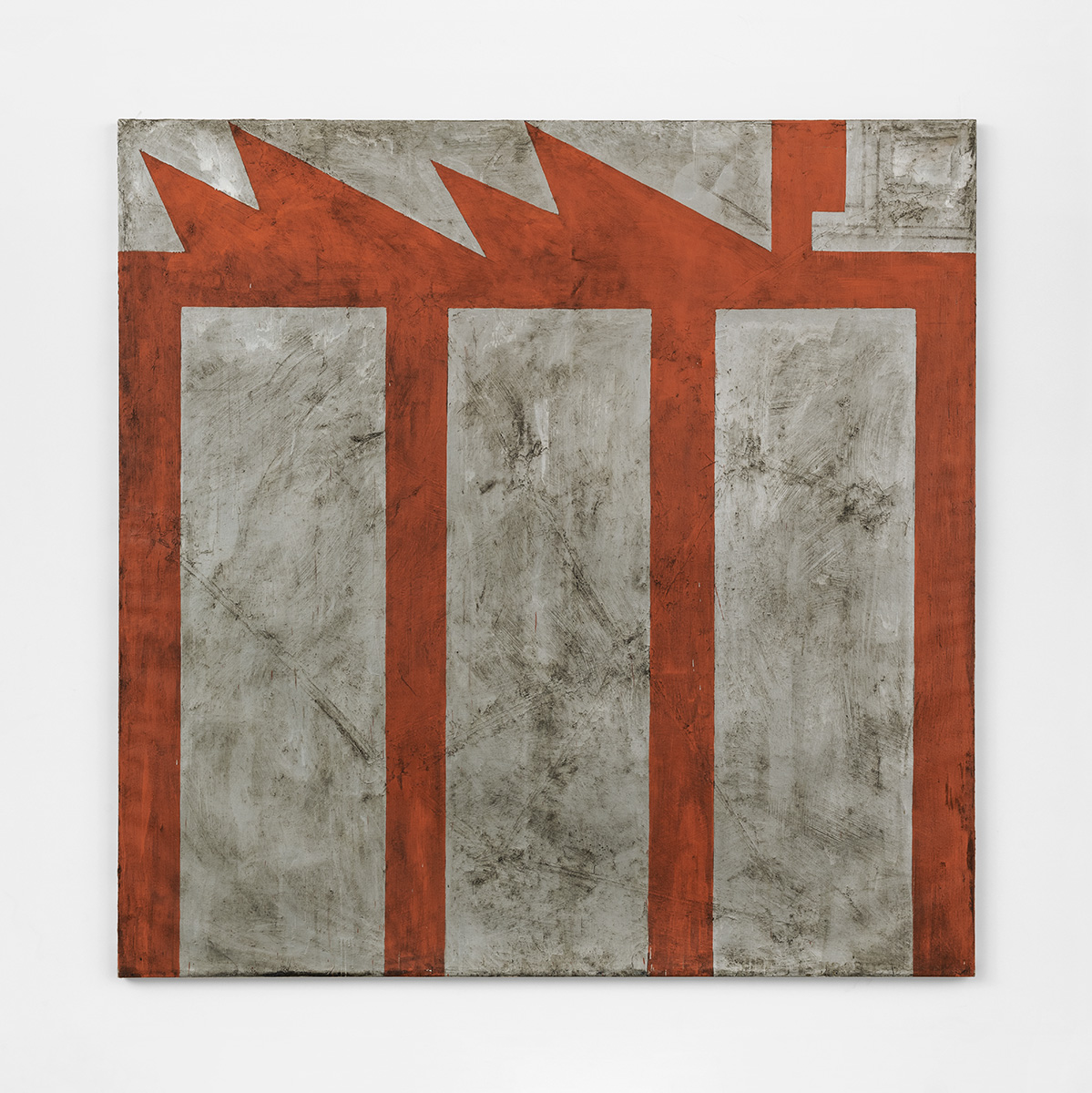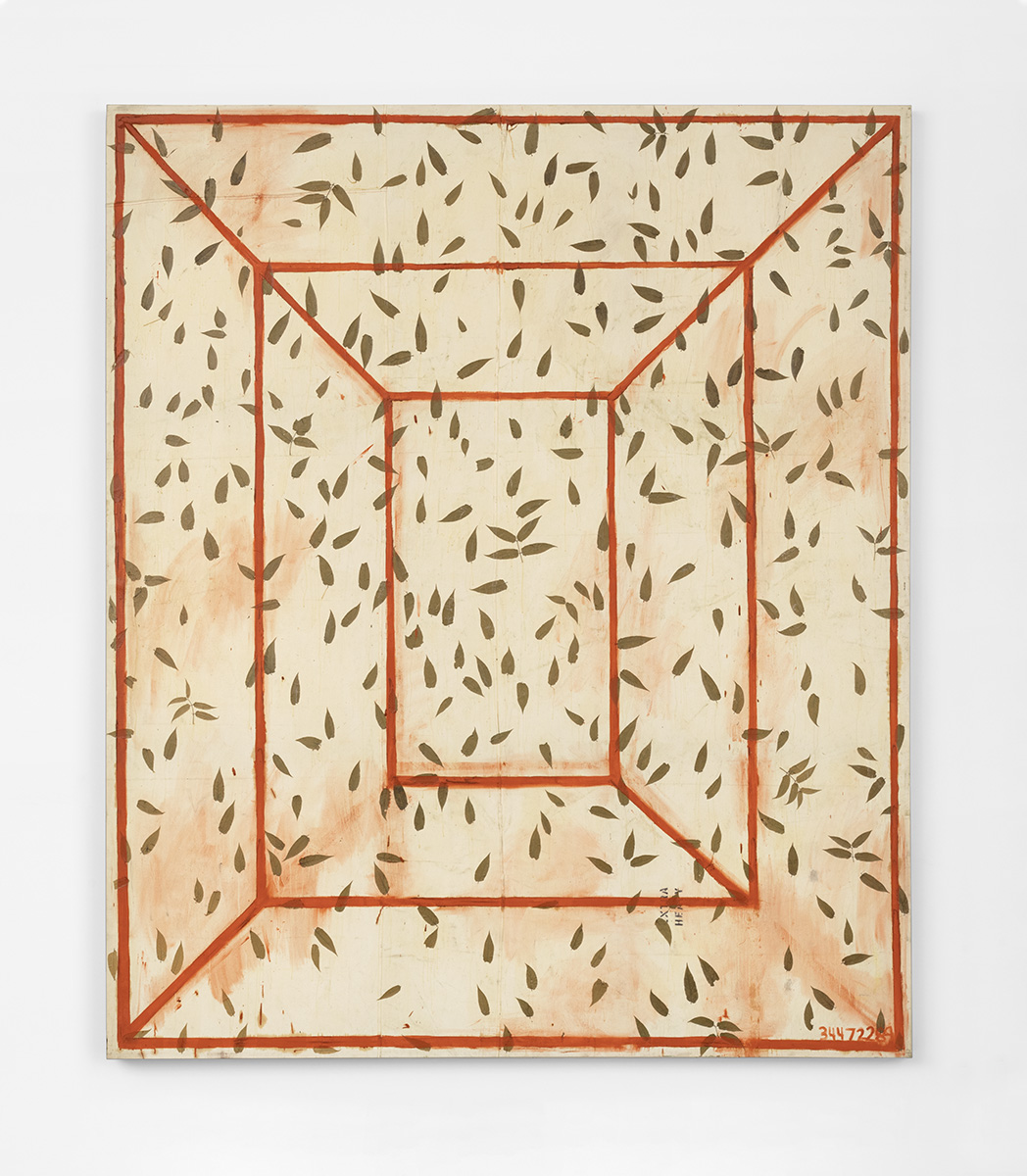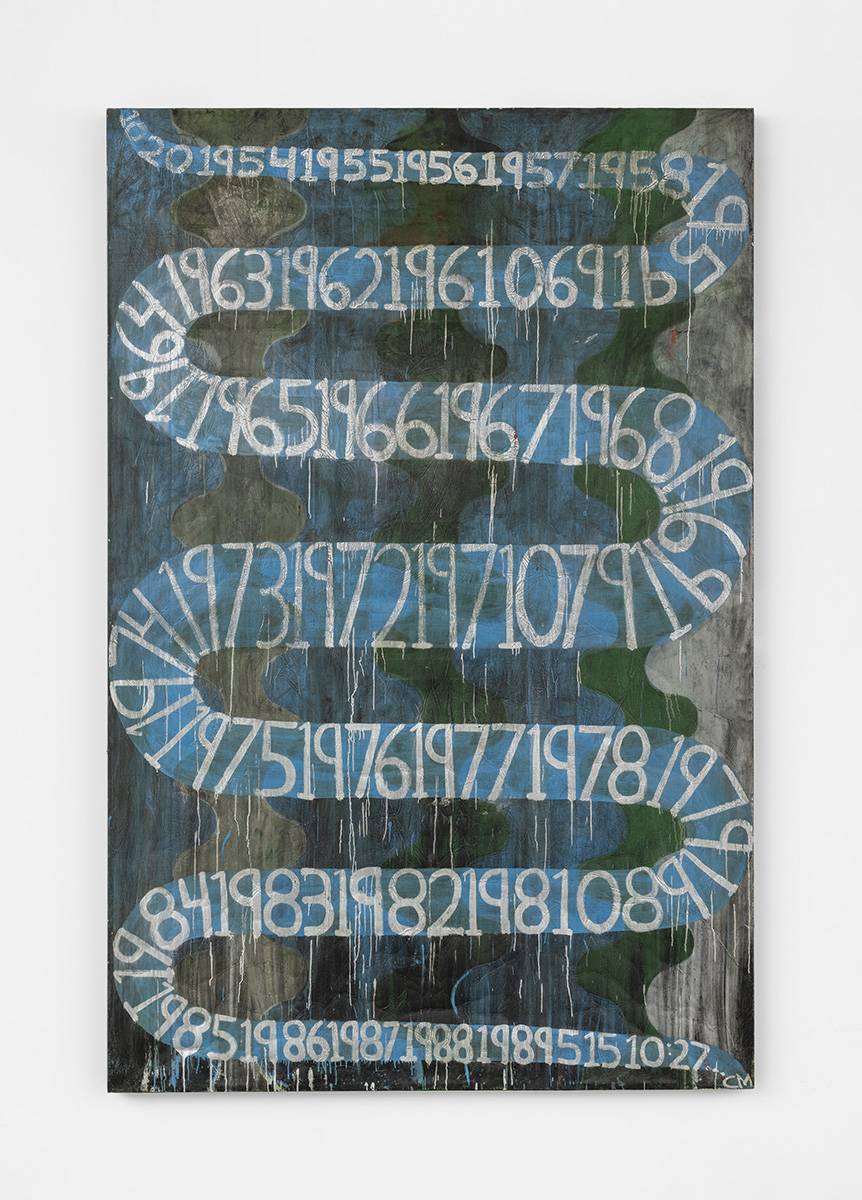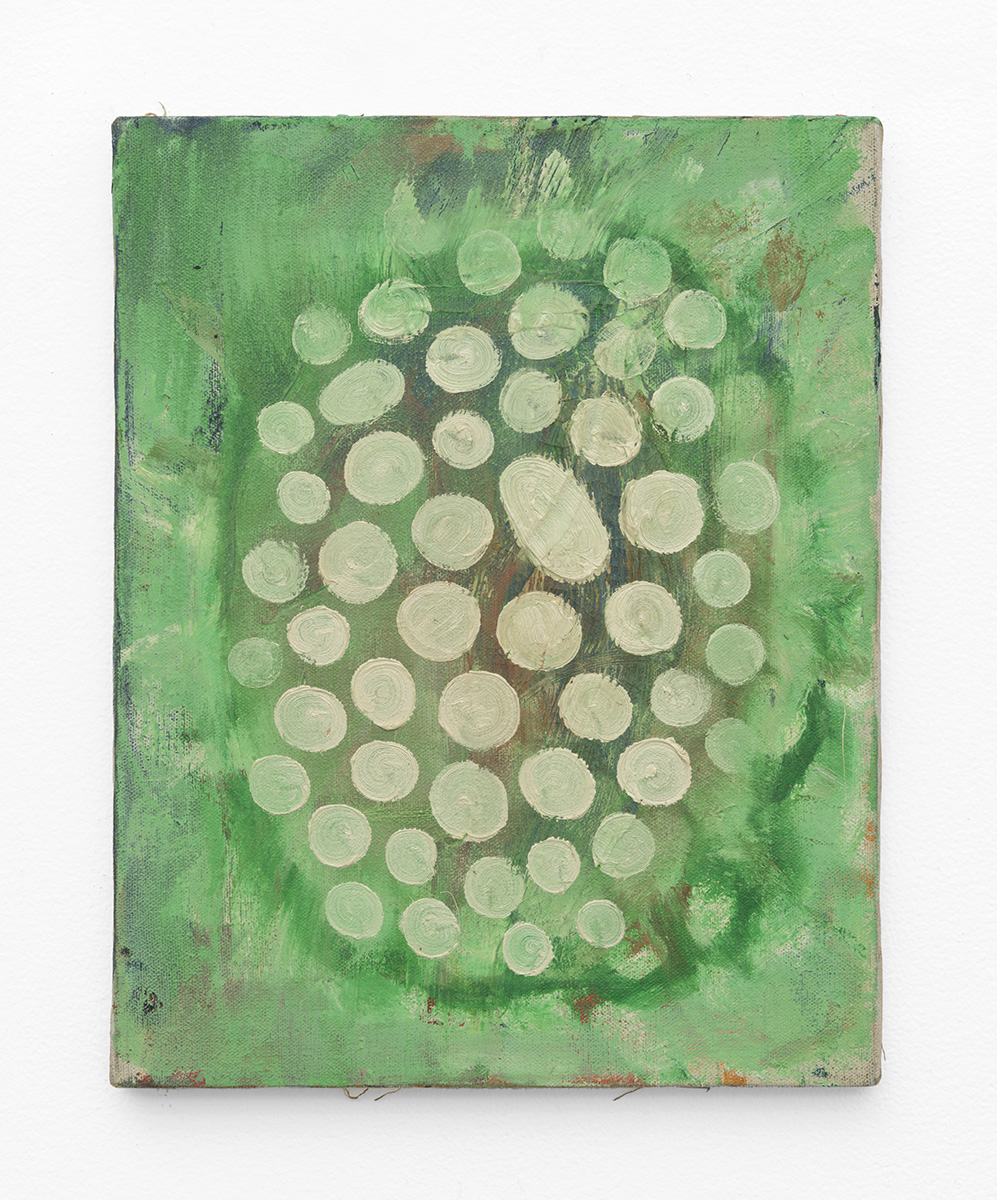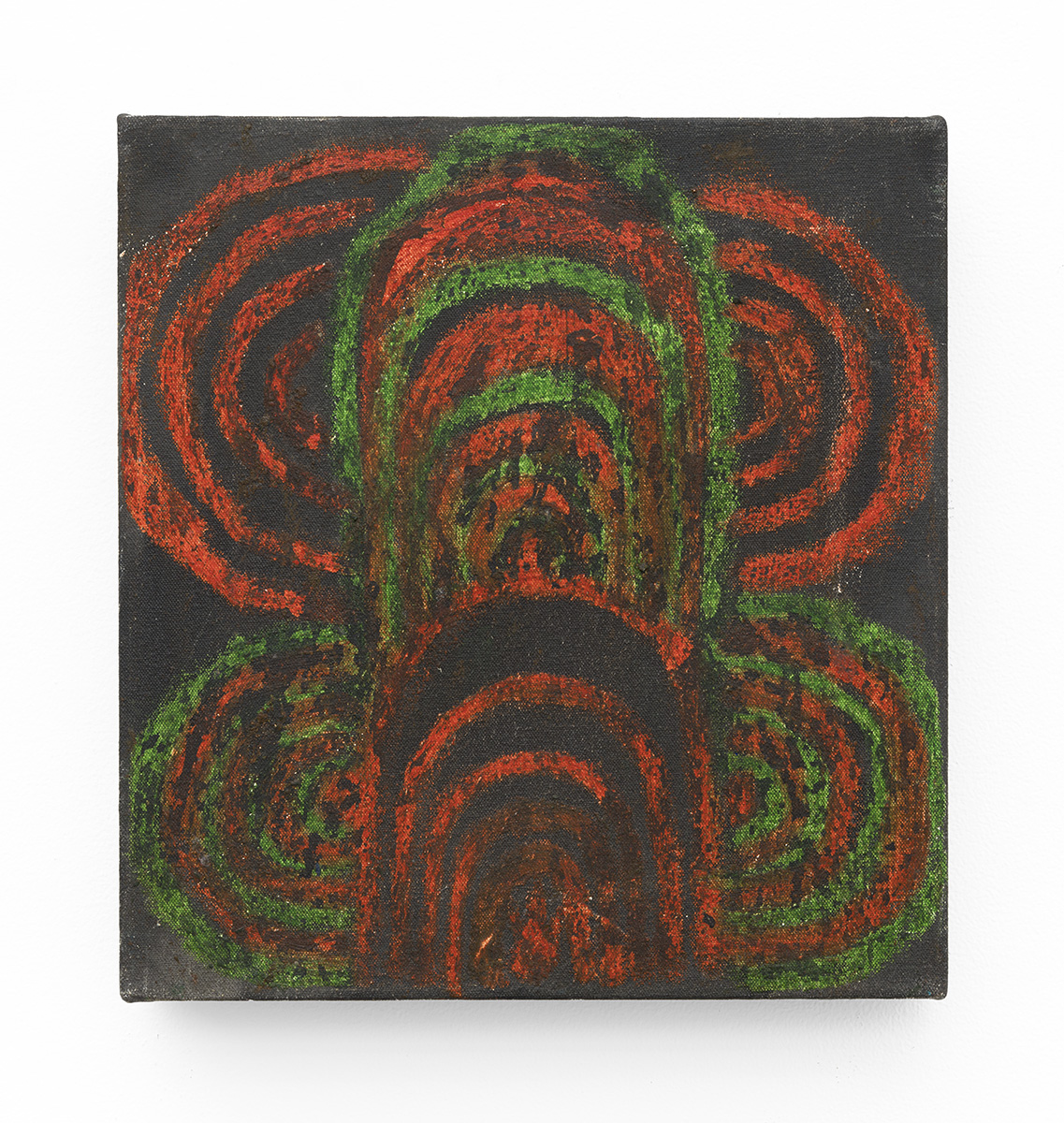 Studio images by John Martin Tilley. Artwork images courtesy of David Kordansky Gallery. 'Chris Martin: The Eighties' is on view through April 27th at David Kordanksy Gallery, LA. Lead image: 'Seven latex colors,' 1989.