N'awlins' Hottie Tottie, HaSizzle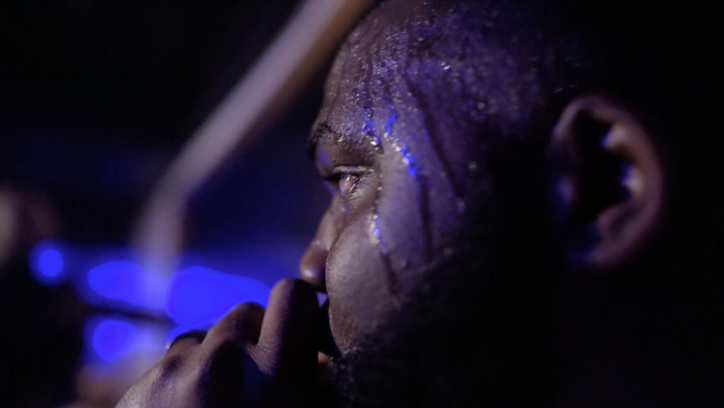 But Drake's recognition is only the tip of the iceberg for HaSizzle, who's been making music for nearly 15 years. "If you listen to the radio or go to the club, 90% of the time you're gonna hear one of my songs playin'."  
…And with diverse genres becoming more and more accepted in the mainstream, there's no reason why Ha won't Sizzle outside of his Cash Money/No Limit hometown.  
"Bounce music is 100% party music. Meaning, dance music... that Pop/Rock sound that you rejoice in and enjoy yourself. I want the world to know that no matter what type of Bounce song you hear, slow or fast, you're gonna have a good time. It's all about the smiles. It's played at a repast, a funeral, a graduation, a baby being born, everywhere around the city."  
His charming, Southern personality is refreshing—so refreshing, that I had almost forgotten to ask about the Hurricane Katrina catastrophe. The NOLA native replies: "I'm out the Calliope Projects and I was raised all over New Orleans. I moved away through hurricane Katrina in my senior year of high school. At the time, I was staying in New Orleans East and 27 feet of water stood over our house. The jungle was the name of the hood. In the song I have, where I say 'she rode it like jungle soulja', that was for the girls in the hood." HaSizzle is the magic of N.O. personified; he refuses to let tragedies drown his spirit—this reverberates through his music.  
The title of his latest EP, Booty Maddness Bounce Soul, is also another example of his fabulous uniqueness. Not only is "Hottie Tottie," a single off of the EP, a radio and club banger in his city, it also is has a full signal regarding popularity when you search it in iTunes. Luckily for Office, the man behind the lens of "Hottie Tottie," Matjaz, reached out to us.  
"I got hooked up with Matjaz through the DJ Rusty Lazer. He told me a video guy was coming in from China and was looking to film one of the best Bounce artists in the city and he recommended him to me. So, he hit me up and we vibed from there."  
Born and raised in Ljubljana, Slovenia, Matjaz is no stranger to special. Matjaz reflects: "I was always drawn to the stories of the people that some would call being pushed on the fringes of society or that are misunderstood by the media in western society. From gypsies, people from the North Korea, miners in the illegal coal mines, punks in Myanmar, or simply elderly people. I guess the less I know about a specific community or group of people, the more I am interested into getting to know them and trying to share my experiences with them through photography. It is hard to imagine a more welcoming, photogenic, and inspirational bunch of people to photograph and make a video project with. I hope I can go back again soon since there is much more to see, do, and experience in the society and the incredible city that is New Orleans."  
If a gay, Black man out the Calliope Projects making some of the most legendary Bounce music to date, filmed by a world-traveled Slovenian shutterbug, doesn't intrigue you, I don't know what will.