Naked and Not Afraid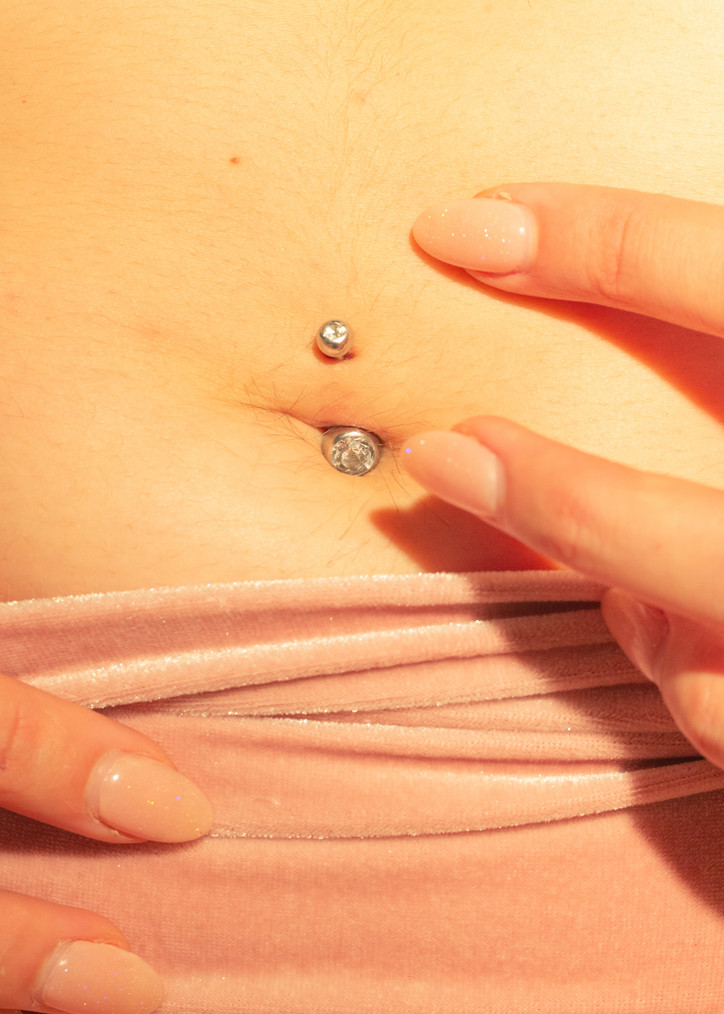 In regards to the objectification of women in nude portraiture, Zar said, "Being liberated as women also means using our bodies the way we want, no matter if you're a sugar baby or a wifey." We chatted with Zar about her nudes and the freshly formulated intentions behind them in the interview below.
How did you get started in photography?
Five years ago, I started photographing intimate portraits of couples in their apartments for Vice. I did that for a year as an assigned project by my Editor in chief. Looking back now, that was the starting point of what I'm focusing on in my photography.
How do you empower women through your work?
When I think about what empowers women, I think about feeling represented, connected and related to what we see in media. Growing up in the 2000s, media was very different from today's awareness movements and safe spaces. I was abused by my mum's alcoholic boyfriend and felt vulnerable and undesirable for a long part of my life. Overcoming those feelings and traumas through support within my community and through the #MeToo movement, I have to remind myself daily that there are women (like myself) who are still struggling to find their worth. Making all women—sex workers, celebrities, small women, big women, women of all skin types, trans women and any other type of women—feel like goddesses in my images hopefully shows any woman out there that she's seen and represented. 
How did you develop your aesthetic of wistfully intimate, sensual portraiture?
Sexual desires and intimate moments have always played a big role in my work. I've been drawn to showing femme sexuality from a female standpoint. There is a lot of talk about how porn and sexual images are contributing to the objectification of women's bodies, but I actually disagree. We don't have to get rid of sex-selling imagery; we just have to change those images from the inside and hire women. Being liberated as women also means using our bodies the way we want, no matter if you're a sugar baby or a wifey.
Why nude self-portraits?
When shooting nudes of myself, I felt deeply uncomfortable, and I questioned why I felt that way. We're used to thinking that we can only be beautiful if we wear specific clothes or put specific make-up on our faces. Being intimate with yourself is important—feeling beautiful with just being yourself, no add-ons given.
What is the most challenging part behind developing a series, and how do you go about it?
I mostly work on assigned projects at this point. I'd say the most challenging, yet interesting part is incorporating everyone's wishes (including your own). There can be a lot of people on one project, so just trusting the process and believing in the result can be testing.
What was the hardest moment in your photography career, and how did you overcome it?
As an artist, the most challenging moments can be with yourself, your childhood trauma and your flaws. Sometimes you're standing in your own way. I grew up as a first-generation immigrant in a Russian Jewish working class household with no connections to the creative world or even the ability to think that being a photographer could be a real job. My mother has always been my number one supporter. Through her daily mantras and support, I found enough strength to risk it. There's still a lot of personal challenges to overcome, but I think I'm on the right path. 
What artist has inspired you most?
I'm never inspired by just one artist. I look up to girls and women who made it in their own industries. I'm inspired by how they got there. They're pursuing their profession with an intimate knowledge of its ugly side, and it's really admirable. Women and girls like Amy Poehler, Mindy Kaling, Lady Gaga, Ellen Degeneres, Rihanna, Malala Yousafzai, Nicki Minaj, Maisie Williams, Greta Thunberg, Renell Medrano and so many others are truly inspiring in what they do and how they got there.
What do you think makes for a great picture?
As a photographer, I think you have to be honest with your crew and the person in front of your lens, because it will reflect in your picture. I think creating something meaningful and well thought out with your crew will elevate your work from the stream of simple clickbait content.
If you could set up a photoshoot with anybody, who would you choose as your subject?
My dream photoshoot would be shooting Lady Gaga at the Madonna Inn. It would look fabulous.