New Originals with Ryan McGinley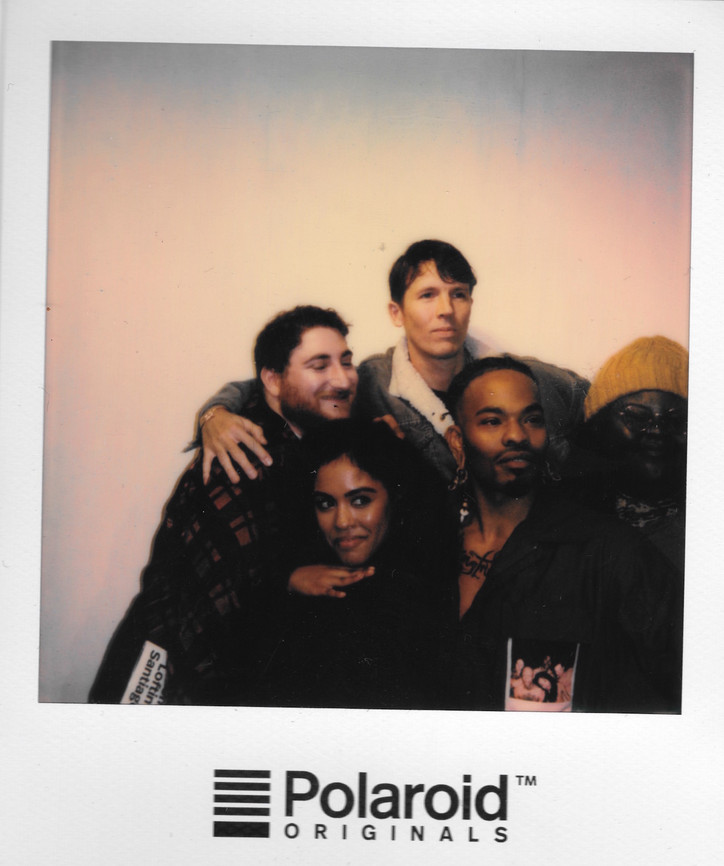 What was the selection process for finding the artists included in this show?
It was just people who I like, and I've been following on Instagram.
Oh, so they're mostly from Instagram?
I wouldn't say it's all through Instagram, but I mean, isn't that how everybody gets visual information these days?
True. Have you always used Polaroid? How long have you worked with Polaroid cameras?
Yeah, I think I've been using a Polaroid since... well... I guess everyone uses them through their whole life— but as an artist, since the late 1990's.
What was your first Polaroid?
A polaroid 600. I got it at CVS. When I was at Parsons, they required for your first year, that you do architectural drawings of churches and stuff like that, and I was just really terrible at it. So, I would go back, take photos with a Polaroid, and then bring those back to use instead.
I get that. I dropped out of art school because I was a photo major, and when they asked me to do figure drawing— I was just like, "I can't do this. I'm overwhelmed."
Yeah! So, those were the first Polaroids I took in New York. But, then, mostly I would take pictures of people who would come over to my apartment. I just had this exhibition recently, this year, of a lot of my early work, and in the book there are a few thousand Polaroids of people who would come over. So every time they would come over to my apartment, when I first moved here, I would take a picture of them and I accumulated several thousand polaroids over five years.
How do you not lose them?
I've always been like, very "dewey-decimal system" with my photographs. 
What drew you to these artists specifically? What were you looking for?
Well, Myles Loftin, I love his work. His name on Instagram is actually "goldenpolaroid"... I just thought that was so appropriate. He shoots a lot of analog film focusing on young, queer, black culture, and I love that, and I think his photos are amazing. He's a really talented artist. Rochelle Brock, her name on Instagram is "fat leopard.jpeg" which is also one of my favorite names.
I kinda want to legally change my name to that.
Ha, yeah. She focuses on a lot of body positivity and big bodied women and like just love. Whenever I look at her photos they make me so happy. Sabrina Santiago, I think she's a really good, one of the best, young fashion photographers out there. Just the way she styles. And her casting. I think I always try to get, you know, when you curate a group exhibition you obviously want it to be very diverse and for it to vary.
Did you feel overwhelmed by the whole concept of having to "pass on the torch"?
No. I think that's the best thing you can do. That is what photographers did for me. When I was in like my early twenties, so many photographers looked out for me, you know?
That makes me hopeful.
It's just to be able to showcase people who certain people might not know about. I think that's something that's cool about Instagram also.
Ah, and then there is Hunter Abrams.
His stuff is not so analog, which stands out.
He does a lot of like paparazzi stuff, like at night. He's like a nightlife photographer, but a great artist. So I wanted to bring that element to it. My favorite story is this guy Marcus Branch. He's photo teacher in Philly by day, professional hip-hop dancer at night. And tonight he brought his whole crew with him.
Will they dance for us after the show?
Who knows. Hope so.