New York Narcotic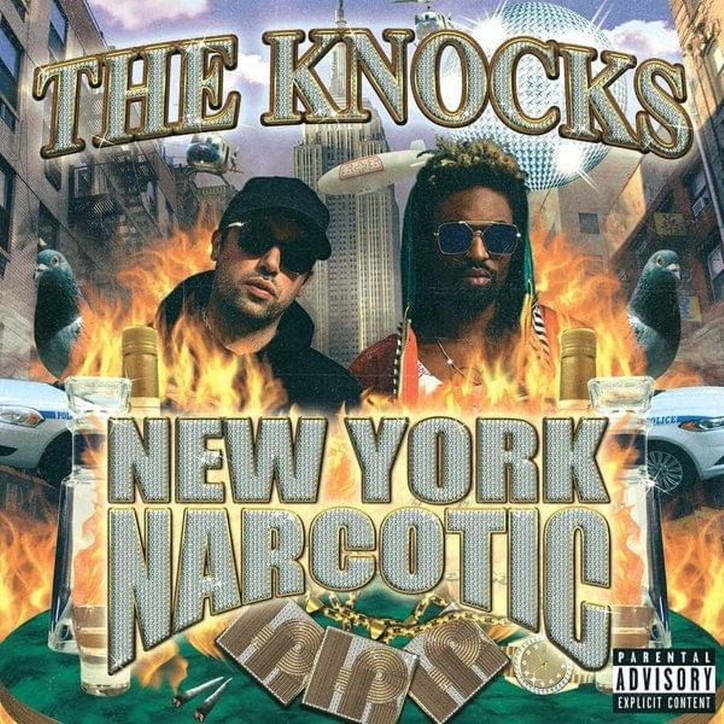 When I arrived at the Knocks' studio it wasn't at all what I had expected, probably because it was hidden like a secret bunker. Although discreetly placed behind an unassuming double door in a makeshift storage room, once inside, it felt like a musical oasis, tucked away from the chaotic city streets. Warmly secluded, this place could easily pass for the guys' living rooms, encapsulating what seemed like years worth of precious possessions, from posters and knick-knacks to recording equipment and gear.
Much like the nostalgic aesthetic of their new recording studio, is The Knocks' New York Narcotic, a 14-track love letter to the place they call home. After meeting during their time at NYU, the duo never seemed to lose their fascination with the city, eventually settling down in office's neighborhood, Chinatown. But before recording on Lafayette, The Knocks spent many years working at their former studio, which originally belonged to the Beastie Boys. "We liked to think it held some kind of musical good vibes in there," Ben jokes.
The guys are definitely loyal diehards for Downtown. Looking around the studio at the different nods to the neighborhood, like a feng shui lucky cat atop the piano, James sparks a spliff. "We've always recorded in Chinatown, it's been really significant for us," he says. That's clear by just looking at the New York Narcotic album artwork—it's gritty, and classically New York, featuring stacks of cash, high rises and pigeons. Gotta love the Big Apple.
After putting out the spliff, Ruttner and Patterson explain the real significance behind their new record. "Not that the other album wasn't 'us,'" explains JPatt before adding that, on this record, he transcends his DJ status by rapping verses for the very first time, "but with this one, we were given more freedom than ever."

And it shows. With cameos from some of today's biggest acts in every genre, from Method Man on "Goodbyes," to "Ride or Die" with Foster the People, and their latest music video, "Brazilian Soul" featuring Sofi Tukker, it's not hard to tell that, with New York Narcotic, they took a leap of collaborative and collective faith—and it paid off.
'New York Narcotic' is out now out.