NICCE A/W '20 Preview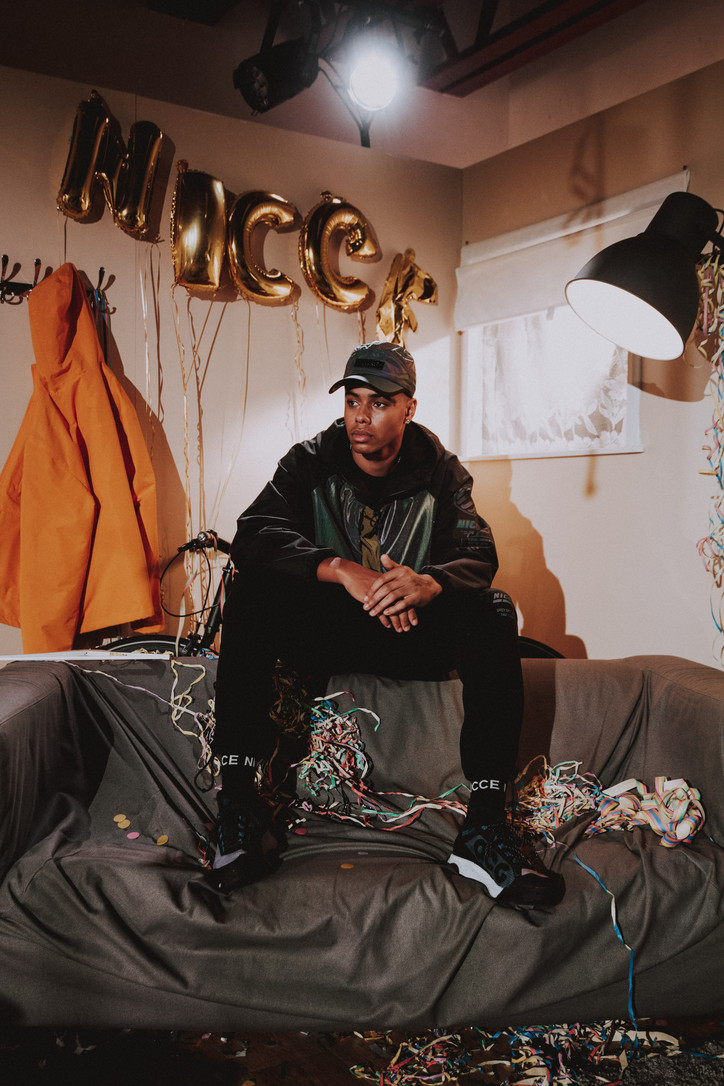 The presentation featured Katie Eary's third capsule collection for NICCE. A balanced fusion of retro skiwear and modern utilitarian concepts, it consists of key outerwear staples, tracksuits, trousers, vests and other pieces composed of cozy fleeces, flannels, and even iridescent and metallic fabrics—a layering nirvana.
The models showcased both the men's and women's collections while staging painstakingly familiar party moments; like that time when your friends dragged you out against every morsel of your will, or maybe when you ended up toppling on the bathroom floor with your hair tied back, or even when you shacked up with the one (or more than one—not here to judge) true love of your night. To top it all off, the lights on set even shifted from dark to light to simulate that inevitable and excruciating sunrise. 
Titled "Afters," the preview then invited the guests to interact, transitioning into an actual afterparty after the main event. And we have all the receipts down below.